This morning, you will be picked up from your hotel in a vintage style VW convertible and transferred to the Klungkung regency to visit Kerta Gosa: the Hall of Justice.
Built by the highest Raja of Bali in the 18th century, the Kerta Gosa was the location of a famous battle between the Dutch and the Balinese. The Bale style structures house some of Bali's most stunning artwork, including ceilings painted in the 'Kamasan' style which offer spiritual lessons to those that gaze upon the colourful and intricate illustrations.
Afterwards, continue your journey uphill to visit Bali's most sacred temple complex, Besakih. Besakih consists of 23 individual temples which have been crafted upon the lower slopes of sacred Mount Agung. This is also one of the most popular sites for worship for the Balinese and well worth a little time to explore. Following your visit to Besakih, relax in a local restaurant and enjoy lunch.
This afternoon, your journey will take you through lush vegetation and beautiful rice terraces around Selat to the water palace of Tirta Gangga. The palace was built in 1948 by the Raja of Karangasam and is a beautiful, tranquil spot where you can have a coffee break and walk around at your leisure before travelling on to visit the Bali Aga village of Tenganan. The Bali Aga people that live in Tenganan village still maintain their ancient traditions such as special gamelan music and ritual dances, which are distinct from the arts performed on the rest of the island.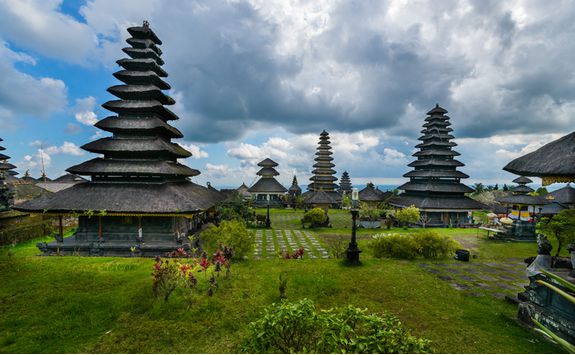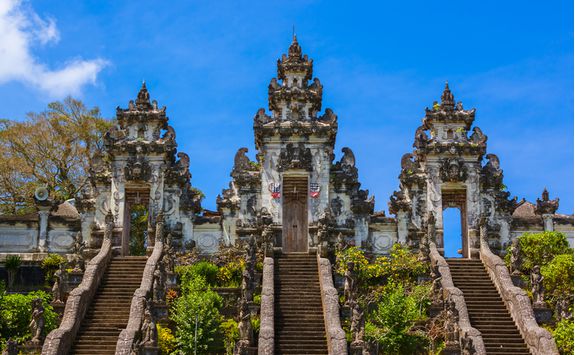 The Bali Aga people are also the most revered weavers of Geringsing, a complicated double ikat cloth that is believed to ward off black magic.