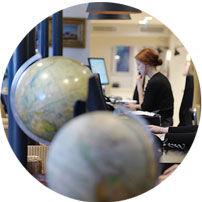 We love Central America. Sorry for that little outburst, but it's true. What started with a crush on that classic destination Costa Rica is now a fully fledged fling with all that this region, from Guatemala to Panama, has to offer. Nicaragua is no exception and to go on holiday here is to unearth a hidden gem. A jack-of-all-trades, this Central American nation is blessed with a pleasing blend of pristine beaches, volcanic terrain, island idylls and lush forests. The bountiful waves of the Pacific Ocean are revered among avid surfers, while the unspoilt scoops of sand invite in-the-know sun worshippers.
Nicaragua's varied topography lends itself to adventurous activities, making this the ultimate destination for intrepid travellers and thrill-seekers.
Nicaragua Holiday Ideas
A few suggestions to get the holiday planning process started
Nicaragua Regions
Discover more 100% tailor-made holiday ideas
A few of the benefits of travelling with us
What our clients say about us
Nicaragua customer reviews (1 reviews)
5/5
We had a great trip to Nicaragua! Original Travel put together a perfect itinerary for us to discover the country at our own pace. Our consultant took care of all the details so we could enjoy the experience with complete peace of mind. All the guides were very qualified and helpful, and the dossier on

the app had some great recommendations for places to eat and drink. We highly recommend Original Travel for your tailor-made holiday to Nicaragua.
Nicaragua Guide
Practical advice, client testimonials and inspiration to help you prepare for your holiday
Contact one of our Nicaragua specialists