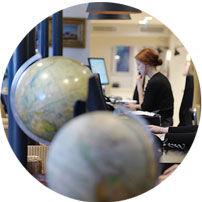 Barbados was the only island in the Caribbean to remain under the flag of one nation throughout the 300 year island-hopping, allegiance-swapping colonial era, and as a result there is still a strong sense of Englishness here. Palm-fringed, supercharged, 'Bling-land' admittedly, but England none the less.
A few of the benefits of travelling with us
Review
What our clients say about us
This is the first time we went on a trip with Original Travel, a specialist advisor who listens to our expectations, and really the feeling of being pampered from departure to arrival. The concierge service is so efficient that we quickly become addicted.
Barbados Guide
Practical advice, client testimonials and inspiration to help you prepare for your holiday
Contact one of our Barbados specialists