Original Travel's new magazine covers every aspect of travel from trending destinations to in-depth features on our favourite places by award-winning writers. With imagery from top travel photographers and a cutting edge design, Original Traveller is full of insider intel on everything from architecture and adventures to recipes and rituals from around the world.
ORIGINAL TRAVELLER

ISSUE TWO
Editor: Tom Barber
Creative Director: Faustine Poidevin
The second issue of our magazine is a celebration, because January 2023 marks Original Travel's 20th birthday. Inside we've assembled a stellar cast of award-winning travel writers and photographers to celebrate the destinations and experiences that have proven perennially popular since 2003, and others we believe will be the next generation of travel classics. Read about Swedish Lapland, the snowclad setting for the first ever Original Travel client trip, dog-sledding and chasing the Northern Lights. And Lisbon, a city break destination par excellence. Meanwhile, Colombia is our new crush, and a celebration of the fact that destinations can, and do, rise from the ashes. Elsewhere, Tokyo is the delicious distillation of all things Japan (arguably our all-time favourite destination); Jordan has been the quintessential Big Short Break destination from day one – a real pocket rocket of a place; and the US of A has proved a winner for families and couples alike for two decades now. Those articles are supplemented by the unparalleled expertise of our own exceptional team in the form of destination insights, clever travel hacks, news on new openings and experiences, regional recipes, cool gear and much, much more.
ORDER THE MAGAZINE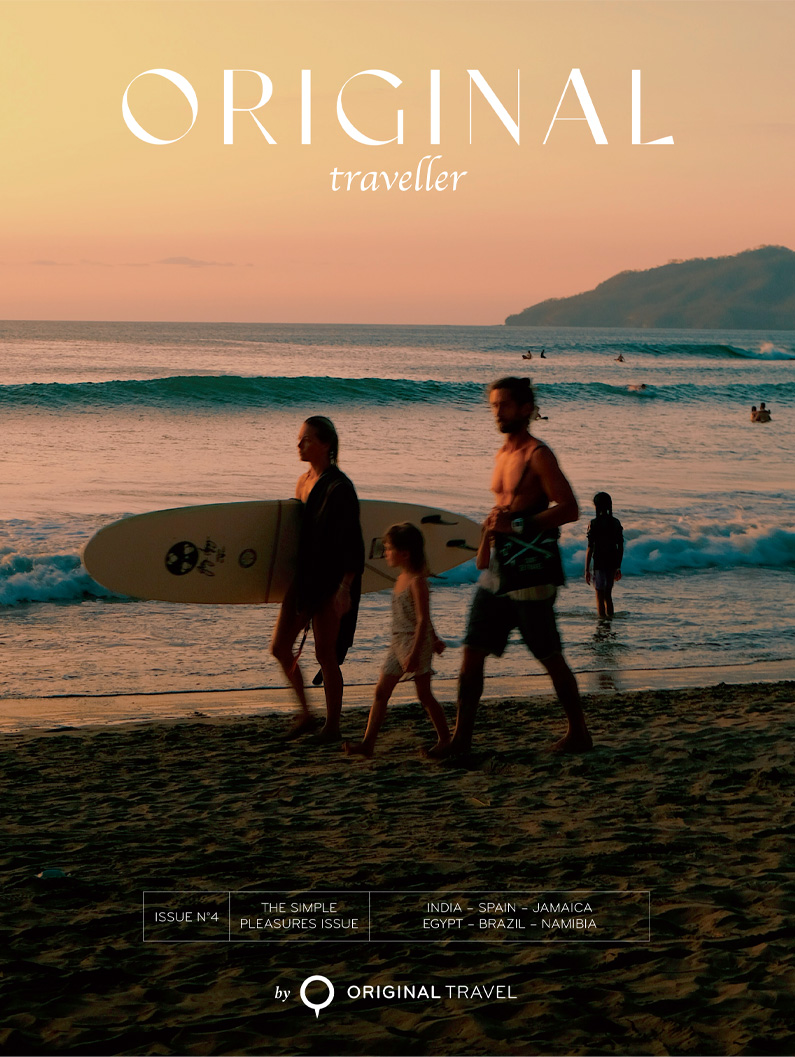 A SNEAK PEEK

TAKE A LOOK INSIDE THE LATEST ISSUE