Our Foundation
At Original Travel, we believe travel and tourism should positively affect the people whose destinations we visit. Our Foundation, created in 2009, supports a number of humanitarian projects in developing countries, particularly in Africa, Asia and South America. Since 2009, nearly £1.5 million has been invested in the support of nearly one hundred humanitarian projects in 30 developing countries.
Our Foundation Committee meets annually in order to select the programmes we will support. We focus on five key areas: child protection, vocational training, economic development assistance, preservation of cultural and natural heritage and safeguarding the lifestyles of indigenous peoples.
In addition, we also look to support emergency relief efforts in the face of large natural and humanitarian disasters. We spend almost 15% of our budget each year on emergency humanitarian aid.
Case Studies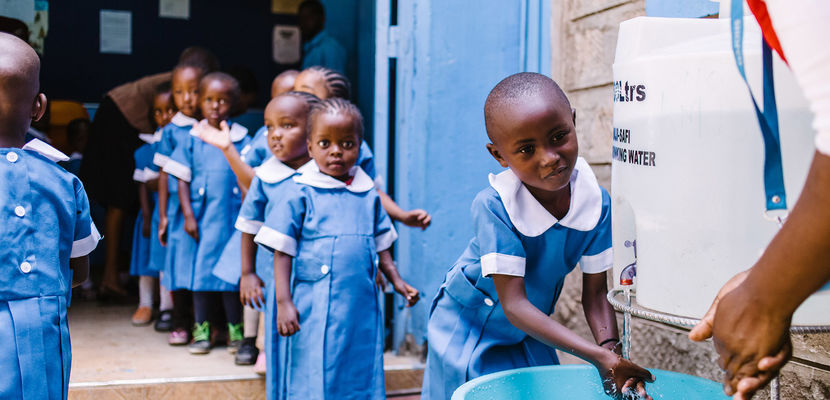 Kenya
Shining Hope For Communities (SHOFCO) was created in 2004 for the protection and education of disadvantaged children, and to help promote the economic development of local communities.
The association works to transform urban slums on a large scale by supporting the provision of drinking water, free quality education and a women's entrepreneurship programme.
The Project
In Nairobi, SHOFCO manages two schools in Kibera and Mathare, two of the largest slums in the world, enabling 500 girls aged 3 to 15 to attend school and improve their living conditions.
Our Involvement
We contribute to financing school, medical and canteen fees, as well as providing financial support for families. In 2019, our commitment amounts to £3,000.
Bolivia
We're working to improve the living standards of village communities in the province of Jose Manuel Pando, where 98% of the population live in poverty. We support the 'Weave the Future' project, which trains local farmers to turn wool into high quality local crafts and textile products which they can sell to supplement their income.
India
Due to climate change, the number of mangroves in India's Sunderbans region is rapidly declining. Our project aims to plant more than 16 million mangrove trees to protect the local communities' homes and farmland from flooding and to restore local biodiversity. So far, over 11,100 acres have been replanted, positively impacting 250,000 locals and counteracting 700,000 tonnes of CO2.