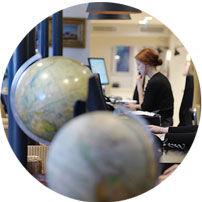 Us Brits like to think of ourselves as a small nation that has punched well above its weight across history, but there's another (much) smaller country sitting just across the North Sea that gives us a real run for our money. Welcome to the Netherlands, a low country that has hit the heights in terms of all the stuff that really matters from art to architecture and finance to football. Our toe is being dipped into the dyke gently as we concentrate (to begin with) on the magnificent capital Amsterdam. Artist and thinker John Ruskin once said 'the measure of any great civilisation is in its cities'
and if small but perfectly formed Amsterdam is anything to go by then the Dutch civilisation is very civilised indeed. The reopened Rijksmuseum is the jewel in the city's crown but this is a city of museums and the Van Gogh Museum, as is so often the case just a few minutes walk away, is another must-see. Excellent shopping, a thriving restaurant scene determined to reach the quality in neighbouring Belgium and France, a vibrant nightlife and a growing list of top drawer boutique hotels in which to stay complete the Dutch master picture in this superb Big Short Break destination.
The Netherlands Holiday Ideas
A few suggestions to get the holiday planning process started
Contact a specialist directly at + 44 (0) 20 3958 6120
Review
What our clients say about us
This is the first time we went on a trip with Original Travel, a specialist advisor who listens to our expectations, and really the feeling of being pampered from departure to arrival. The concierge service is so efficient that we quickly become addicted.
The Netherlands Guide
Practical advice, client testimonials and inspiration to help you prepare for your holiday
Contact one of our The Netherlands specialists