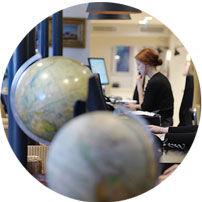 A country that until the early 20th Century formed half (albeit as a very junior partner) of one of the greatest empires in European history, Hungary has had a profound influence on the continent's history, and yet this, the beating heart of Middle Europe, is a place apart. For starters there's the language - Hungarian is more closely related to Finnish than to any of the neighbouring languages. The Magyars (as the locals refer to themselves) also pride themselves on an originality of thinking that is most in evidence in the beautiful, vibrant and undeniably quirky capital city of Budapest on the banks of the Danube.
Budapest is the place we recommend for a 'beginner's guide to Hungary', but in time we hope to add more places of interest in this fascinating country.
Hungary Holiday Ideas
A few suggestions to get the holiday planning process started
Hungary Regions
Discover more 100% tailor-made holiday ideas
A few of the benefits of travelling with us
What our clients say about us
Hungary customer reviews (1 reviews)
5/5
Once again, Original Travel met our expectations during our stay in Hungary and they remain a safe bet. We really appreciated the attentiveness and responsiveness of our advisor as well as the efforts of the local concierge. We especially appreciated the quality of the various guides who were chosen for

the visits in Budapest and who were excellent at conveying their obvious expertise to us.
Hungary Guide
Practical advice, client testimonials and inspiration to help you prepare for your holiday
Contact one of our Hungary specialists