Itinerary Highlights
Stay in the civilised capital of Bavaria, Munich
Explore cool and quirky Budapest
Spend time in the heart of Transylvania
Visit Saxon villages and towns learning about their crucial role in the region's history
Hike in beautiful countryside, including the glorious Piatru Craiului National Park, hopefully spotting bears in the wild
Learn about some traditional Transylvanian skills, from ceramics to making medicines from local plants and herbs
This trip can be done entirely be train
Contact one of our Romania specialists + 44 (0) 20 3958 6120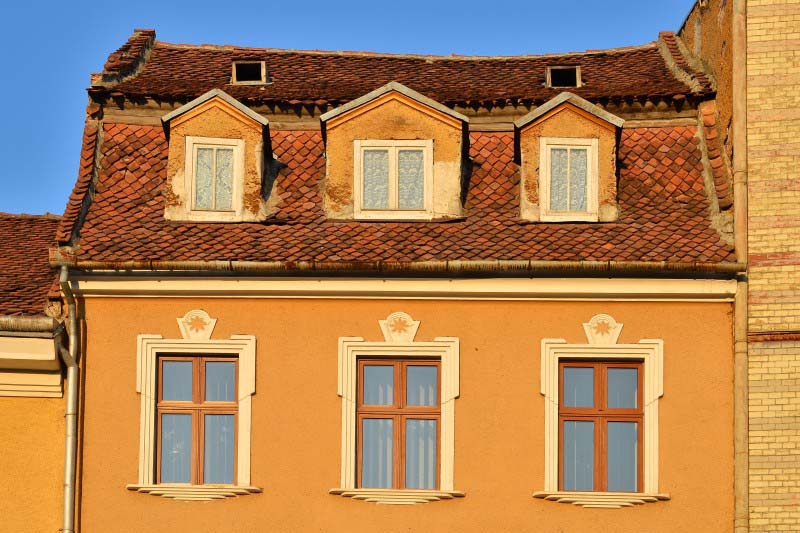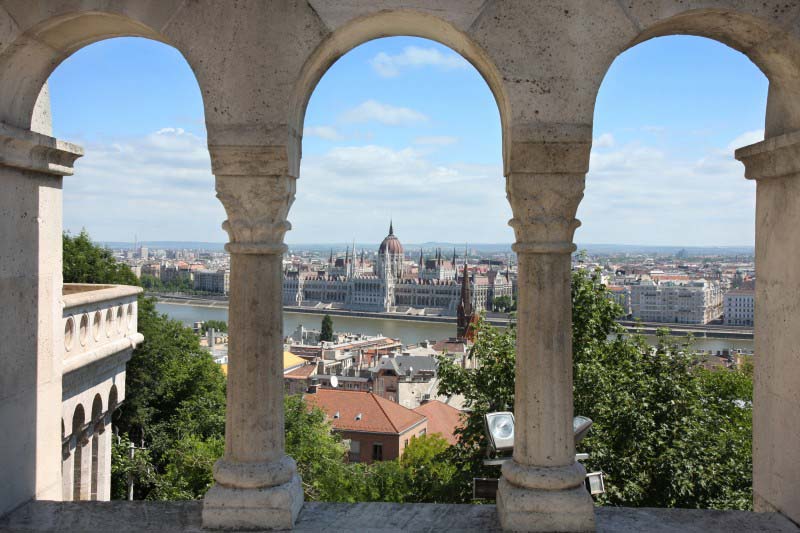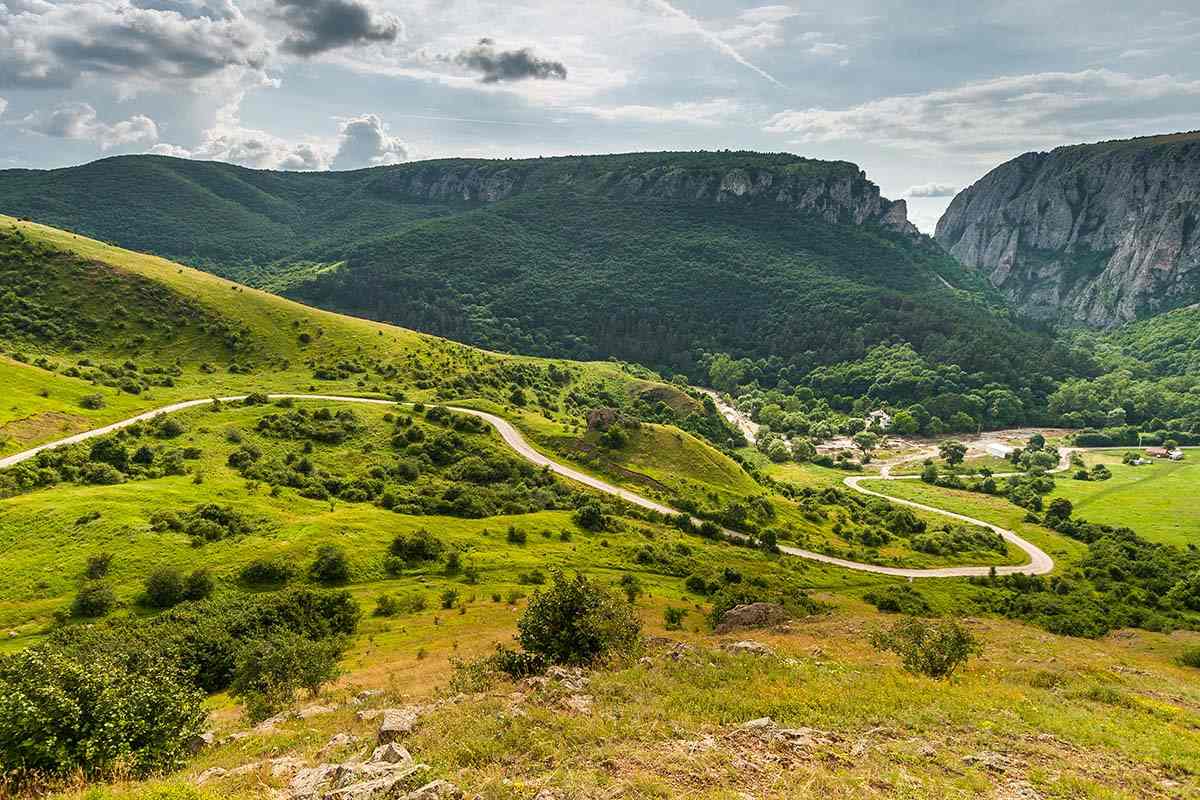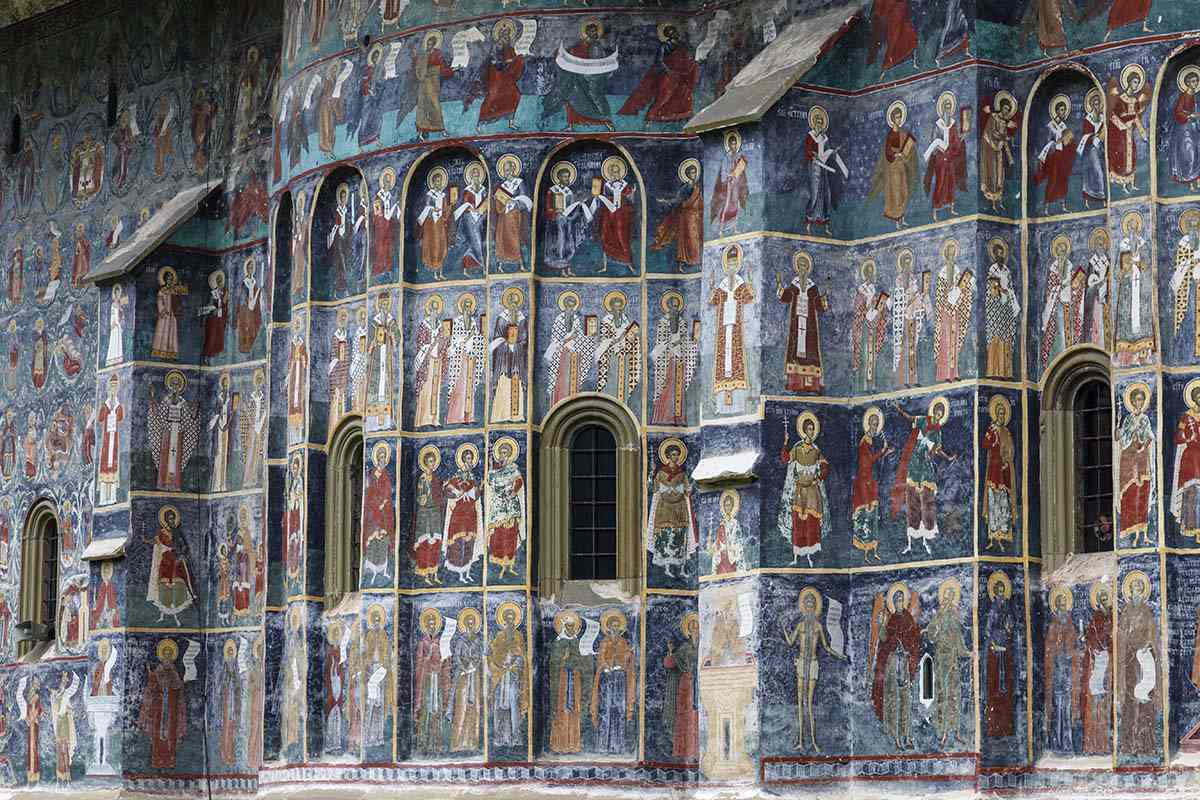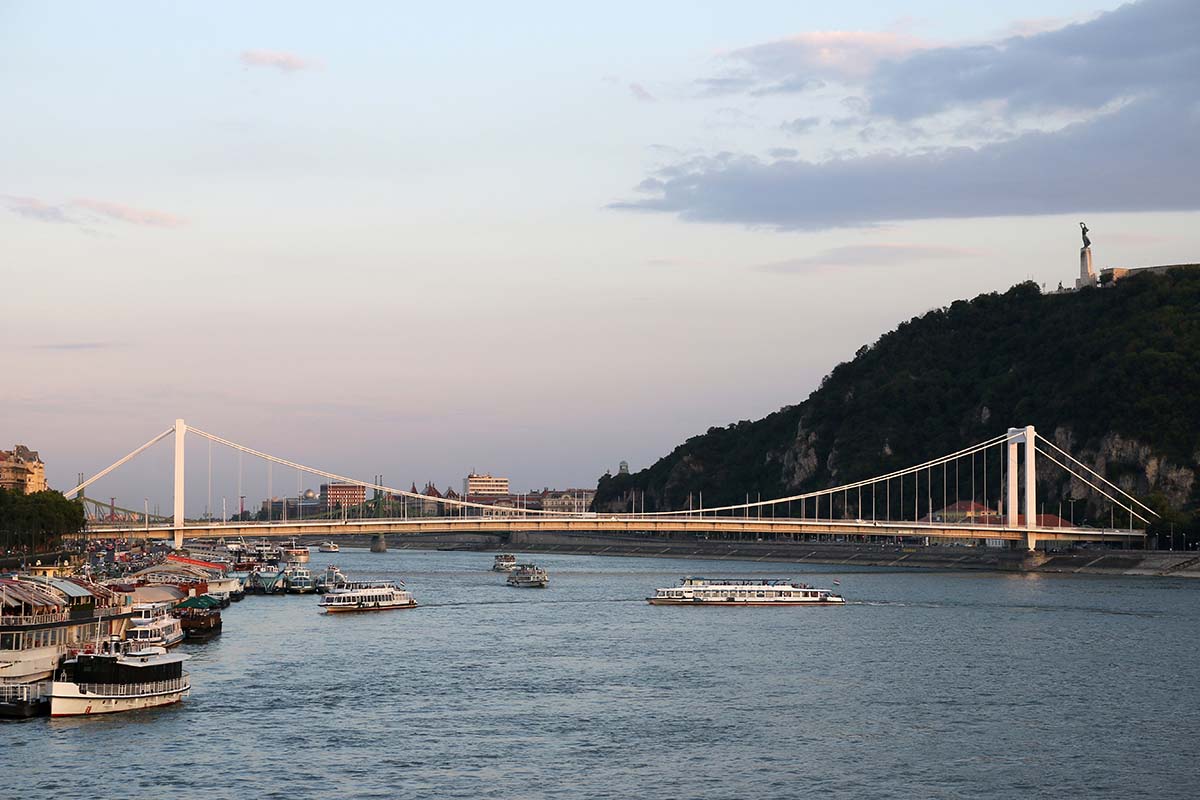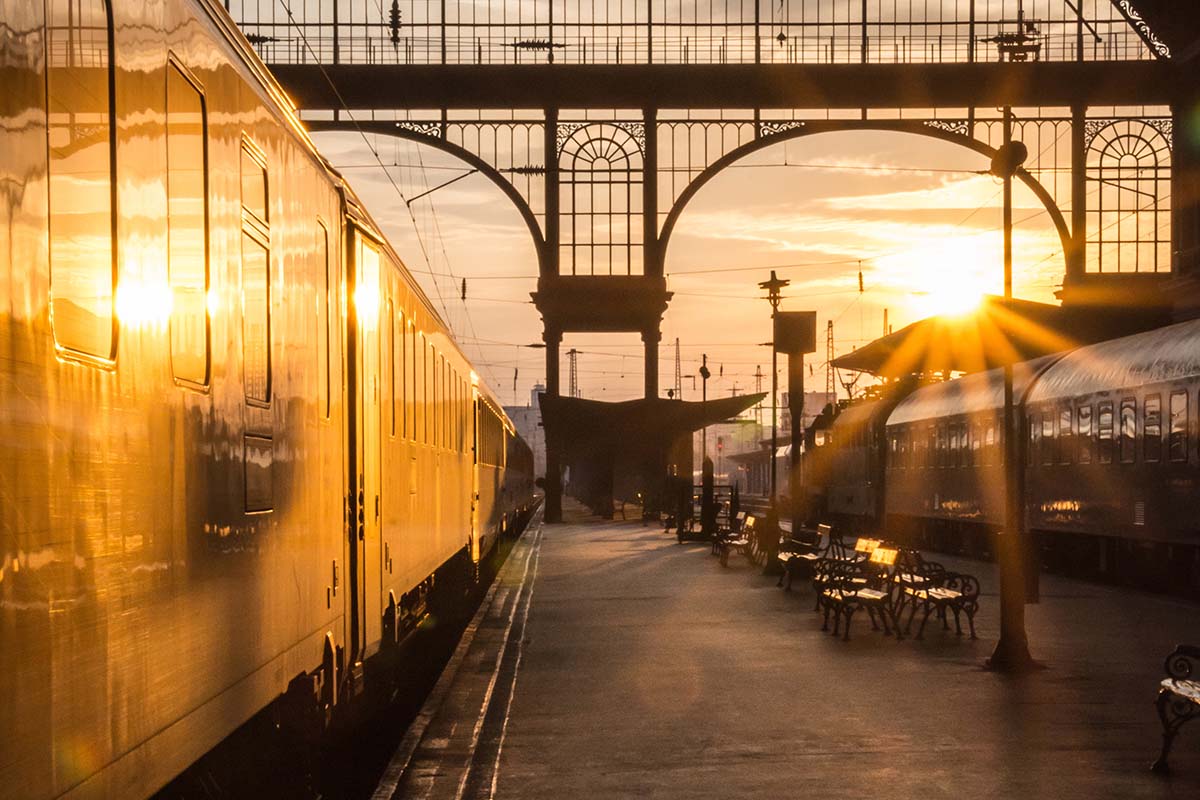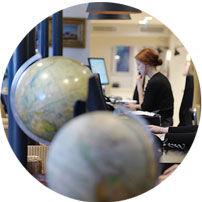 This 11-day London to Transylvania by train itinerary sees you visit Munich and Budapest en route to beautiful Transylvania for a cultural and hiking immersion. Visit fortified Saxon villages, hike in glorious national parks and learn about the complex history of this beguiling region.
Route
Everything is 100% tailored to you
DAY 1
London to Munich by Train
This morning your London to Transylvania by train itinerary starts with an early Eurostar train to Paris. The train takes roughly two-and-a-half-hours, and on arrival into Paris Gare du Nord it's a seven-minute walk across to the Gare de l'Est. Jump on the double-decker TGV Duplex train headed for Munich, which speeds through the French and German countryside at speeds of up to 200mph, and which arrives into the Bavarian capital some five-and-a-half-hours later, and in time for a night out in this most civilised of cities. Our Dossier is full of recommendations for restaurants and beer halls because you ought to sample the local tipple in a state (Bavaria) that is home to some 700 breweries. Once you're full of hops, head back to your city centre hotel to enjoy a comfortable night's sleep.
DAY 2
Munich to Budapest by Train
This morning your London to Transylvania by train itinerary continues after breakfast at your hotel as you return to Munich station for a Railjet train to Budapest, operated by OBB, the Austrian national rail network. The journey takes some seven-and-a-half-hours, and you'll be able to get lunch on board. We love Budapest and would definitely recommend a day/night here, but if you want to press on, we can make the trains work so that you arrive into Budapest and then take the overnight sleeper to Transylvania immediately. Make you sure look out of the window as often as possible as there are some very pretty views along the Danube Valley, and of the charming cities of Salzburg and Vienna. You will arrive into the venerable Budapest Keleti station in the afternoon, and this very much feels like the heart of Middle Europe.
Transfer to your hotel for the night in Budapest to drop your bags before you head out for supper - we can give you the inside track on the best places to eat and drink in the Hungarian capital.
DAY 3
Explore Budapest for the Day
Enjoy a leisurely breakfast at your hotel before you are met by your guide for a morning tour of this remarkable city. Learn about the long and intriguing history of what was once two cities - Buda and Pest - on either side of the Danube. Then enjoy lunch at another recommended restaurant, before you have the afternoon at your leisure to explore the city further. This evening return to the station to board your overnight Ister sleeper train to Brasov, in the heart of the Romanian region of Transylvania. The overnight service takes around 14 hours.
DAY 4
Arrive in Brasov in the Heart of Transylvania
Not only is train a thoroughly civilised way to travel, but when it comes to Transylvania it also saves you a tedious car transfer from Bucharest, which takes around four-and-a-half-hours. By taking the train, you arrive right into the heart of Transylvania when you disembark in Brasov. This morning make sure to keep an eye out of the window to the right as you progress eastwards towards Brasov in the shadow of the glorious Carpathian Mountains while you enjoy breakfast in the bistro onboard. Upon arrival in Brasov you will be met off the train by your guide, and then it's time to jump in a car for the transfer to Sighisoara, just under two hours away. This UNESCO World Heritage Site is a beautifully preserved medieval city with a lovely fortified church, a common feature in Saxon settlements. Sighisoara is the birthplace of the infamous Vlad the Impaler, the scourge of invading Ottomans, and the partial model for Bram Stoker's Count Dracula.

After Sighisoara, take a slight detour to visit Avramesti and a family of ethnic Hungarians (Transylvania was part of Hungary until the end of WWI) who prepare medicines, infusions and teas from local herbs and spices. Learn about the various properties of each, before one final short transfer to your home for the next three nights, near Biertan, another wonderfully evocative Saxon village.
This morning you can enjoy a leisurely breakfast at your guesthouse before a visit to Viscri, one of the finest examples of Saxon village planning in Transylvania. With your guide you will drive an hour-and-a-half and spend time exploring the charming place where there is still a small German-speaking population, alongside ethnic Hungarians (Szeklers), Romanian speakers and Romani gypsies - all the communities that call Transylvania home. Have lunch at the home of a local Saxon lady, who will show you cooking techniques of various traditional dishes, visit the fortified church, go for a hike or ride in the rolling hills around the town and then, if time permits, settle down on one of the benches lining the main lane through the village and watch cowherds bringing their flocks down off the hill. Each animal knows which house is home, and peels off into the barn to be milked in a routine that's gone on for centuries.
Return to your guesthouse for supper after a day spent enjoying the wonderful slow pace of life in Transylvania.
DAY 6
Hiking and More in Transylvania
This morning you can enjoy another leisurely breakfast at your guesthouse before stretching your legs with a walk to Biertan, which is a couple of miles away. Wander around the town before returning to the guesthouse for lunch. This afternoon you can go for another, longer, walk to Malancrav, home to another fortified church, but this time with famously beautiful and well-preserved frescoes; or your guide can drive you to Nochrich to visit a workshop where a German artist with Saxon roots has started to create ceramics using the traditional Saxon technique. Afterwards, return to your guesthouse for a relaxed supper.
DAY 7
Foodie Fagaras and Rasnov
Enjoy one last breakfast at your guesthouse and bid farewell to the charming team there before a three-hour drive - with plenty of stops at points of interest en route - to Fagaras, where you'll enjoy lunch at the restaurant of one of the region's finest chefs. The fortress in Fagaras has also recently been restored so is definitely worth a look, or, alternatively, take a detour via Rasnov fort and the caves at Valea Cetatii, where the acoustics are so good that they sometimes perform classical concerts. Whichever route you take you will arrive at your next guesthouse in Samedru by mid-afternoon, in time for another hike to stretch your legs, this time to a nearby cave known locally as the Bat Cave. Return to the guesthouse for supper and bed.
DAY 8
Hiking in the Piatru Craiului National Park
Make sure you have a hearty breakfast this morning because today you'll be going for a beautiful hike in the gorgeous gorges of the Piatru Craiului National Park, part of the Carpathian mountain range and a region still home to bears, lynx and wolves. The guided hike takes around eight hours, including plenty of stops to admire the views, and including lunch in a lodge en route, but we can adapt the difficulty of the route should you want to make it more or less challenging. Come the afternoon you will have the opportunity to put your feet up in a well camouflaged hide in the hope of seeing some of the region's bears.
This evening return to your guesthouse for a well-earned supper.
Enjoy one last breakfast in Transylvania this morning and a final hike or horse and cart ride before lunch at the guesthouse. Then it's sadly time to pack up for the return transfer to Brasov, which takes an hour. Once in town, you will have a walking tour of the town centre, learning about its fascinating history as one of the main hubs for Saxon immigrants hired by the Hungarian kings in the Middle Ages to defend the kingdom against raiders from the east. Like many of the other places in Transylvania the town has a distinctly Germanic feel. One particular highlight is the Black Church, home to a remarkable collection of Ottoman rugs, a visual reminder that Brasov sat on a major east-west trade route.

This evening you can have one final supper in Brasov before returning to the station for the overnight train back to Budapest. Settle into your deluxe sleeper cabin and let the gentle motion of the train lull you to sleep.
DAY 10
Budapest to Munich
The sleeper train arrives into Budapest this morning, and you have time for a leisurely change of platforms before jumping on to the day train to Munich. If you want to extend the trip we could (of course) always work another day/night in Budapest into the itinerary, but on the assumption you're heading on home, the train from the Hungarian capital to Munich takes around six-and-a-half hours, meaning you should have a little bit of time to wander around the centre of Munich this afternoon/evening before spending the night in a city centre hotel and enjoying supper in one of our recommended restaurants.
DAY 11
Munich to London by Train
This morning you can enjoy a lie-in and leisurely breakfast before boarding the TGV Duplex train at Munich Hauptbahnhof. The journey to Paris, travelling at speeds of up to 200mph, takes around six hours and is via Stuttgart. You'll arrive in the late afternoon, and then it's the same five or so minute walk back from Gare de l'Est to Gare du Nord, and we recommend popping into a quintessential French bistro for an early supper this evening before boarding the Eurostar back to London, which arrives some two-and-a-half-hours later.
A Rough Idea of Price
Dependent on season, accommodation and activities
The estimated cost for this trip is £5,805 to £6,965 per person. The final cost of the trip depends on the way we tailor it especially for you. The final cost varies according to several factors, which include the level of service, length of trip and advance booking time. The exact price will be provided on your personalised quote. The average price for this trip is £5,805 per person.
A few of the benefits of travelling with us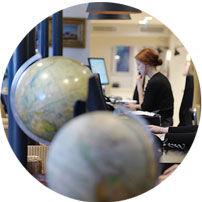 Get in touch
Our experts have the inside track on the destinations they sell and will tailor-make a holiday to your unique requirements.
Contact one of our Romania specialists