Itinerary Highlights
Visit beautifully preserved medieval towns such as Sighisoara, Sibiu and Brasov with expert guides
Learn about Transylvania's fascinating history through its charming Saxon and Szeckler (Hungarian) villages
Hike trails through stunning national parks
Spot wild bears from a hide in the woods
Witness expert craftsmen at work using traditional Transylvanian techniques
Spend a fun day/night in the capital, Bucharest
Witness the natural marvel that is the migratory birdlife in the UNESCO World Heritage Site wetlands of the Danube Delta
Contact one of our Romania specialists + 44 (0) 20 3958 6120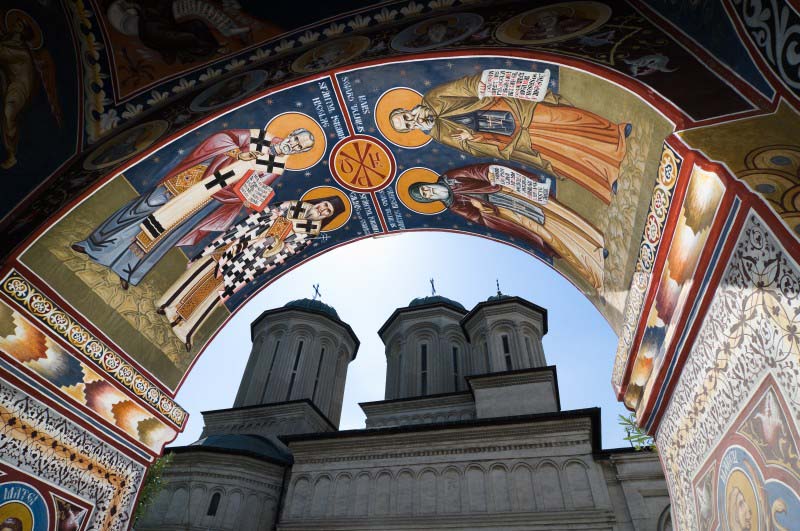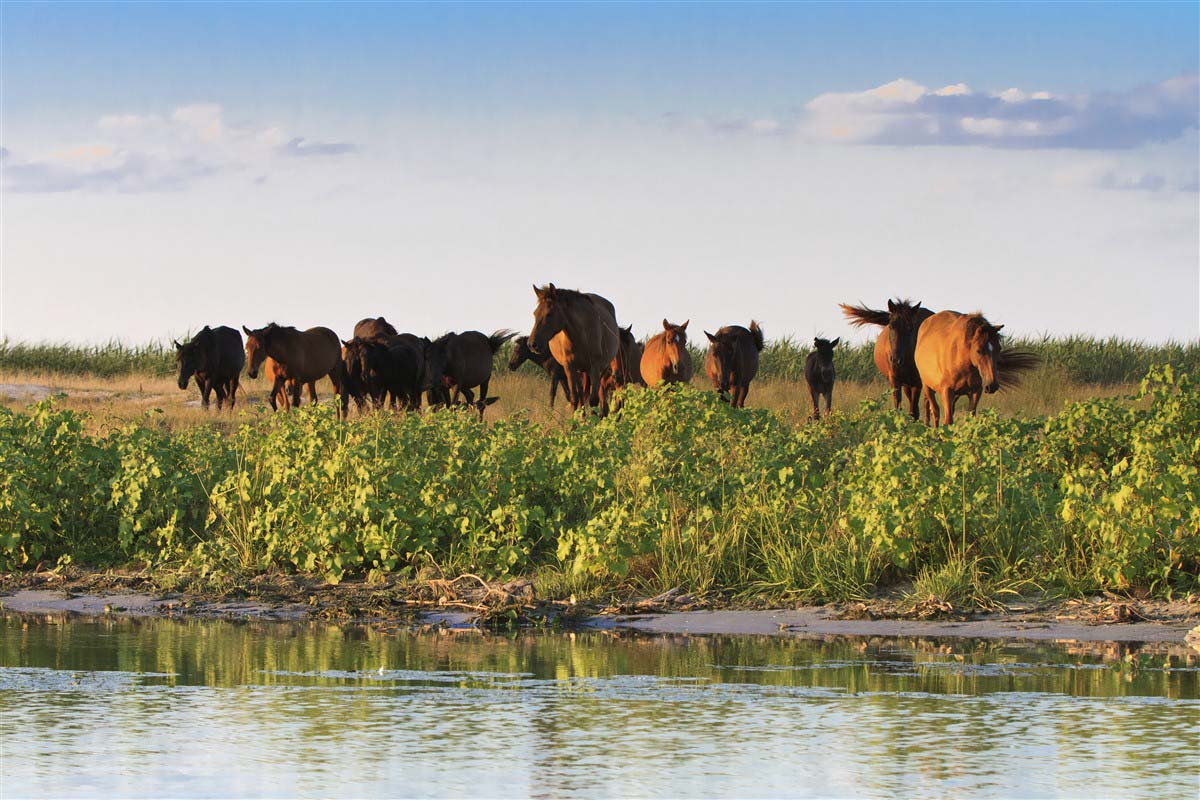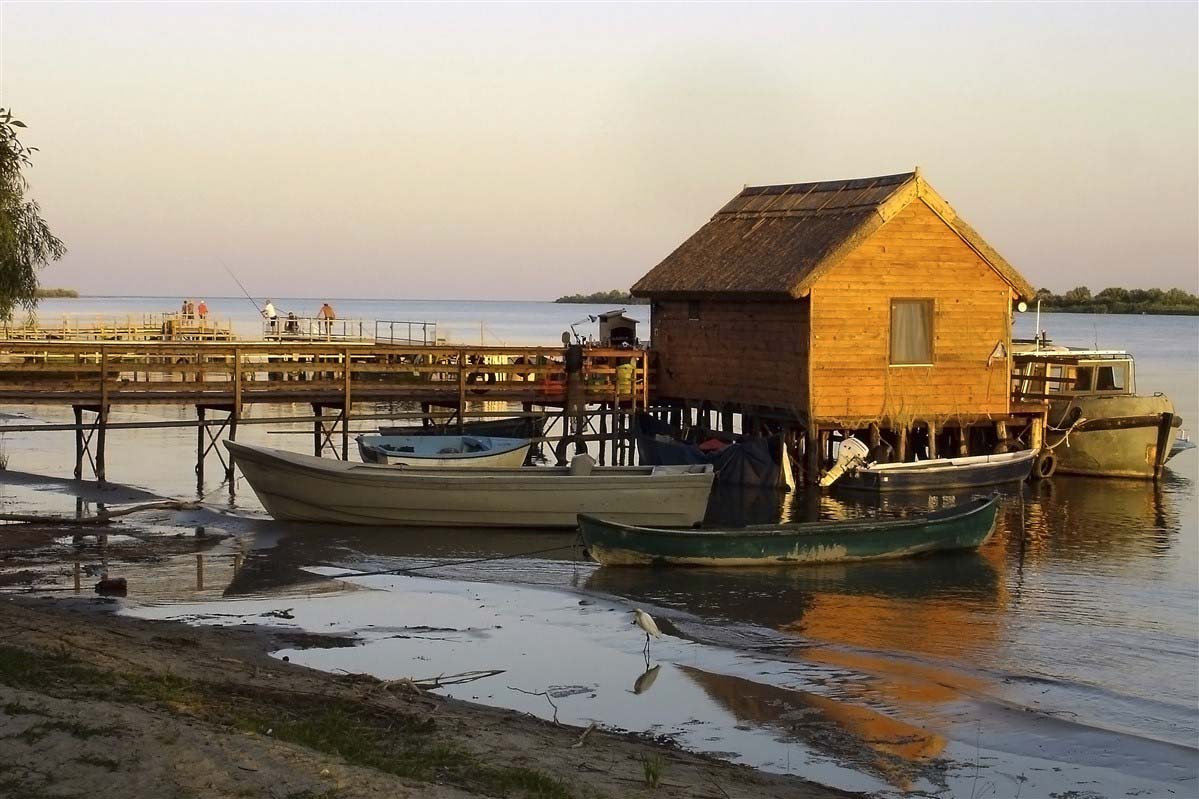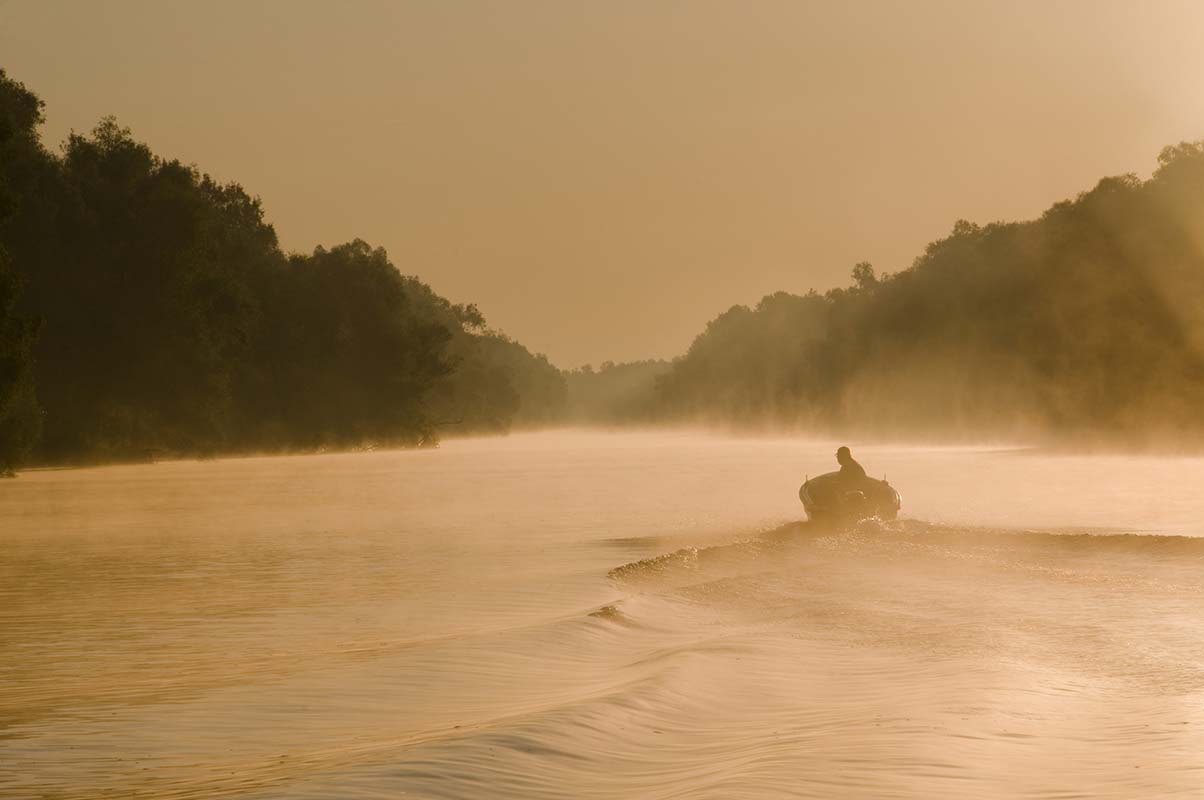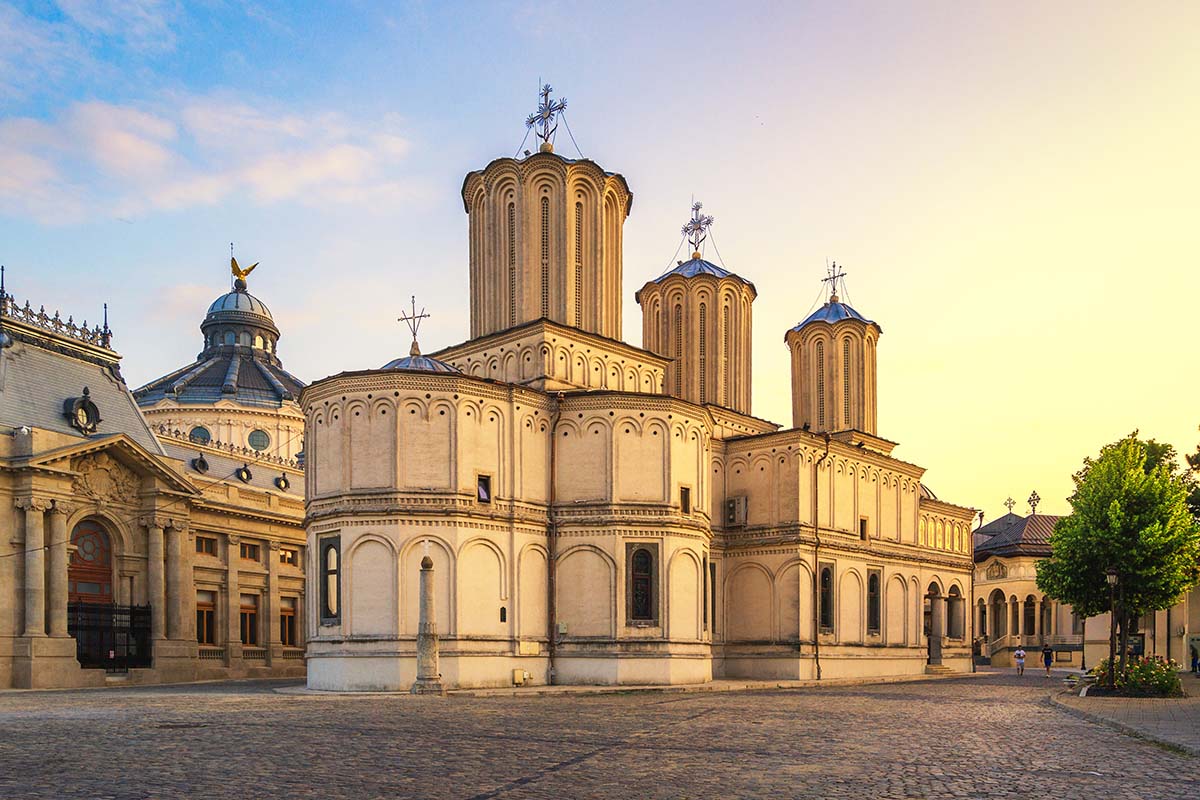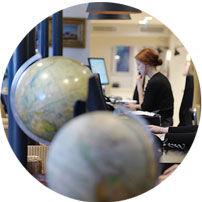 This 10-day tailor-made Transylvania and Danube Delta trip takes in two natural highlights of this beautiful country, with a night in Bucharest for good measure. Spot bears in the wild, explore perfectly preserved medieval towns, hike lovely trails and witness Europe's best birdlife in the wetlands of the Danube Delta.
Route
Everything is 100% tailored to you
DAY 1
Arrive in Transylvania
It's an early start for your flight from London to Targu Mures in Transylvania today, but the good news is that even though the flight is three-hours long, you will arrive in Romania before lunch. You will be met at the airport by your guide and driven one hour to the lovely medieval citadel town of Sighisoara where you can enjoy lunch on the pretty terrace of our recommended restaurant.
After lunch you have the chance to explore this charming town, which is a thoroughly justified UNESCO World Heritage Site. Sighisoara's particular claim to fame is as the birthplace of the infamous Vlad the Impaler, scourge of the Ottoman invaders, and the inspiration for Bram Stoker's Dracula. Visit the fortified church, the iconic clock tower and the guild towers before driving a further half-hour on to your lovely accommodation for the next two nights, which consists of a number of guest houses dotted around a traditional Saxon village.
DAY 2
Explore More of Transylvania
After breakfast this morning you can enjoy the first full day of your tailor-made Transylvania and Danube Delta trip, starting with a wander around the Saxon village or the beautiful countryside surrounding it. Head back late morning because you will visit a local homestead where the family grow the finest organic herbs and spices for medicinal purposes as well as teas and infusions. After a delicious lunch they can explain the various properties of the local fauna as you wander around their lovely garden.
Return to your guesthouse for supper and a relaxed evening.
DAY 3
The Road to Sibiu (via Cinscor)
Today you will be heading deeper into rural Transylvania. After breakfast and another chance to stretch your legs in your lovely surroundings, you will be transferred south to Cincsor where you will have lunch in a lovely restored guesthouse. After lunch, head on from Cinscor towards Sibiu, stopping off en route at Cincu to see a collective of artisans who have dedicated themselves to safeguarding and celebrating traditional Transylvanian crafts and skills. You can also pop into Gherdeal, a village that was, until recently, deserted but that is now being lovingly restored by several artists.
After a total drive time of around three hours today you will reach Sibiu, where you can check in to your city centre hotel. We'd still recommend one more visit today, to the nearby Astra Museum, an open-air museum showcasing and documenting traditional Transylvanian folk culture. It's a fascinating place to wander around before enjoying supper at your Baroque boutique hotel in the city centre.
DAY 4
Sibiu and Saxon Transylvania
After breakfast you will be met at your hotel by your guide and begin your morning walking tour of Sibiu. First stop will be the charming squares of the Upper Town, namely the linked Great and Little Squares, and the Huet Square dominated by the Evangelical Cathedral. Then explore the town's various bridges and passages, including the Footway Ramp which connects the Upper Town with the Lower Town; the cast iron Bridge of Lies and the Stairs Passage. After exploring, it's time to enjoy a well-deserved lunch at a recommended restaurant in town before your guide whisks you out of town to Cisnadioara, a quintessential Saxon village with a 12th century fortified church. Transylvania's Saxon villages were built by families who were encouraged to migrate to Transylvania during medieval times. The then Kings of Hungary gave them land in return for their fighting and defensive building skills to defend the country from invaders from the east. The church at Cisnadioara is the oldest surviving Romanesque-style (pre-Gothic) one in Romania and a must-see while you're here. If art is your thing, Sibiu is home to Romania's largest and most important art collection outside of Bucharest, at the Brukenthal Palace Museum.
Finally, pop across to another nearby village, Rau Sadului, where you can enjoy an afternoon walk in and around the village, which sits pretty at the foot of a range of hills.
After a full day of visting historic villages, return to Sibiu in time for dinner and your last night in the city.
DAY 5
Sibiu to Brasov and Bear Watching
After breakfast it's time to head east towards Brasov - one of the most famous towns in Transylvania, some two hours' drive away - for the next leg of your tailor-made Transylvania and Danube Delta trip. On arrival you can stretch your legs with a walk around the lovely and beautifully preserved medieval centre, highlights of which include the four-fopotwide Rope Street and the Gothic gem that is the Black Church, filled with a collection of the most beautiful Ottoman era rugs, which were used as barter payment for goods by Saxon merchants.
After lunch, you will be driven one more hour to your lodge-style accommodation in beautiful rolling countryside near Bran Castle. There is lovely walking right from the lodge, but nearby Piatra Craiului National Park is a beautiful protected part of the Carpathian Mountains and home to bears, lynx and wolves, is also home to some superb walking trails for guided hikes.

On the subject of bears, this evening you have the chance to witness them as you are accompanied by a local forester to sit in a camouflaged hide in the woods. Fingers crossed one or more will come close enough to see.
Suitable impressed by the local wildlife and landscapes, you'll then return to the lodge for supper and a well-earned bed.
After a relatively early breakfast you will be met for the transfer to the capital, Bucharest, the next stop on your tailor-made trip to Transylvania and Danube Delta. The journey will take around four hours, but we recommend one stop en route at Peles Castle, the former summer residence of the Romanian royal family. Then continue along the dramatic road through the Carpathian Mountains and across the dusty oil well-dotted plains of Wallachia to Bucharest. Check into your hotel and enjoy lunch in a local restaurant (we'll recommend and reserve the best) before you have the chance to explore Bucharest a bit. The Romanian capital is not (with love) necessarily Europe's most beautiful city, but there are enough noteworthy places to entertain for at least an afternoon, with curiosities such as the Palace of Parliament, the third largest building in the world; the communist era Heroes' Cemetery; and the Village Museum, an open-air museum featuring over 300 buildings of historic significance - such as barns, churches and houses - rescued from dereliction and lovingly reconstructed in a park in central Bucharest.
Tonight is your chance to enjoy a fun dinner in the buzzing old town before spending the night in your charming boutique hotel.
DAY 7
To the Danube Delta
After an early breakfast it's time for the final stop on your tailor-made Transylvania and Danube Delta trip. Head east to Romania's Black Sea coast and the incomparable Danube Delta, the largest wetlands in Europe. The drive takes around five hours, past vast wheat fields and arriving eventually in Murighiol, from where you are picked up by private boat for the transfer to your accommodation in the Danube Delta, a charming B&B run by a local family.
You will have time this afternoon to go for a walk and stretch your legs before watching the sunset over the waterways of the delta with a drink in hand.
DAYS 8 & 9
Exploring the Danube Delta
The Danube Delta is one of the great natural marvels of Europe, if not the world, and unsurprisingly a UNESCO World Heritage Site, as the world's only river delta biosphere reserve. Spend two days exploring this beautiful landscape of marshes, waterways and woodland by boat and kayak, and with expert guides who can help you identify the hundreds of bird species who call this place home at certain times of year.

Next, either return to your B&B for a bite to eat or set off with packed lunches to get further out into the delta, and witness huge flocks of pelicans, swans and vast numbers of other migratory species. Time your visit right (May is ideal) and the birdlife is so intense that it feels as if you have come to the Okavango Delta in Botswana rather than somewhere in Europe. The Danube Delta is also home to semi-wild horses that roam the Leta Forest.
Sadly today is the last day of your tailor-made Transylvania and Danube Delta trip, and you will set off by boat and road from the Danube Delta en route back to Bucharest, with packed lunches to eat on the road. Check in for your direct flight from Bucharest back to London, which leaves the Romania capital in the late afternoon, and land back in London in the evening.
A Rough Idea of Price
Dependent on season, accommodation and activities
The estimated cost for this trip is £5,165 to £6,200 per person. The final cost of the trip depends on the way we tailor it especially for you. The final cost varies according to several factors, which include the level of service, length of trip and advance booking time. The exact price will be provided on your personalised quote. The average price for this trip is £5,165 per person.
A few of the benefits of travelling with us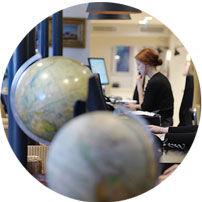 Get in touch
Our experts have the inside track on the destinations they sell and will tailor-make a holiday to your unique requirements.
Contact one of our Romania specialists