Itinerary Highlights
Stay in charming traditional accommodation
Learn to bake and cook traditional recipes
See ancient skills such as ironmongery, tile making and embroidery in action
Explore wildflower meadows for plants with medicinal properties
Spot bears from a hide
Go walking and/or riding in the beautiful Transylvanian countryside
Learn about Transylvania's turbulent past and stay in historically-important villages
Contact one of our Romania specialists + 44 (0) 20 3958 6120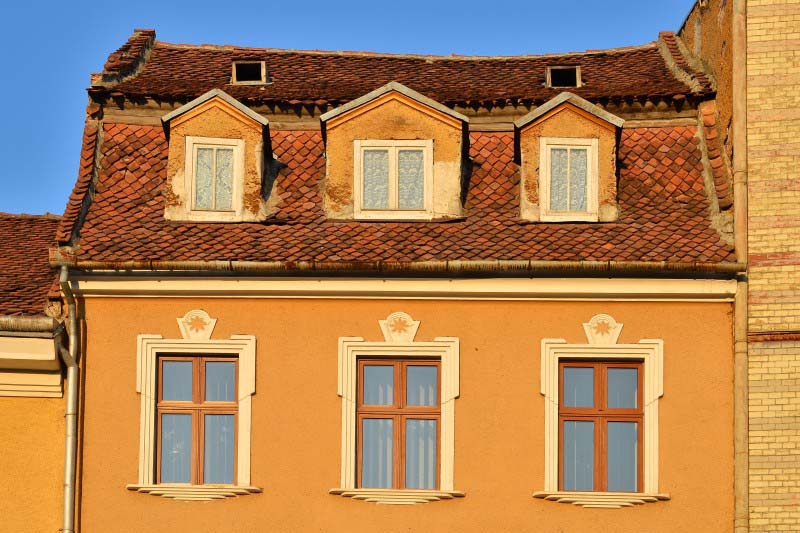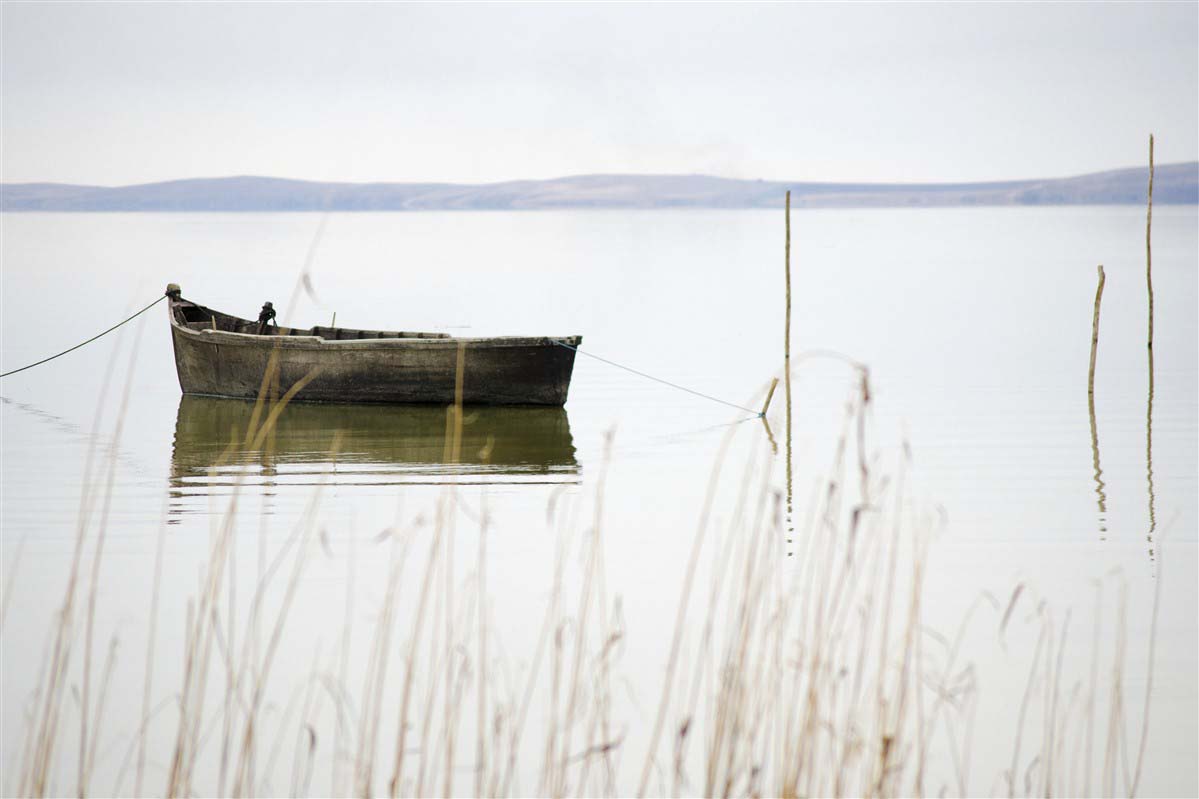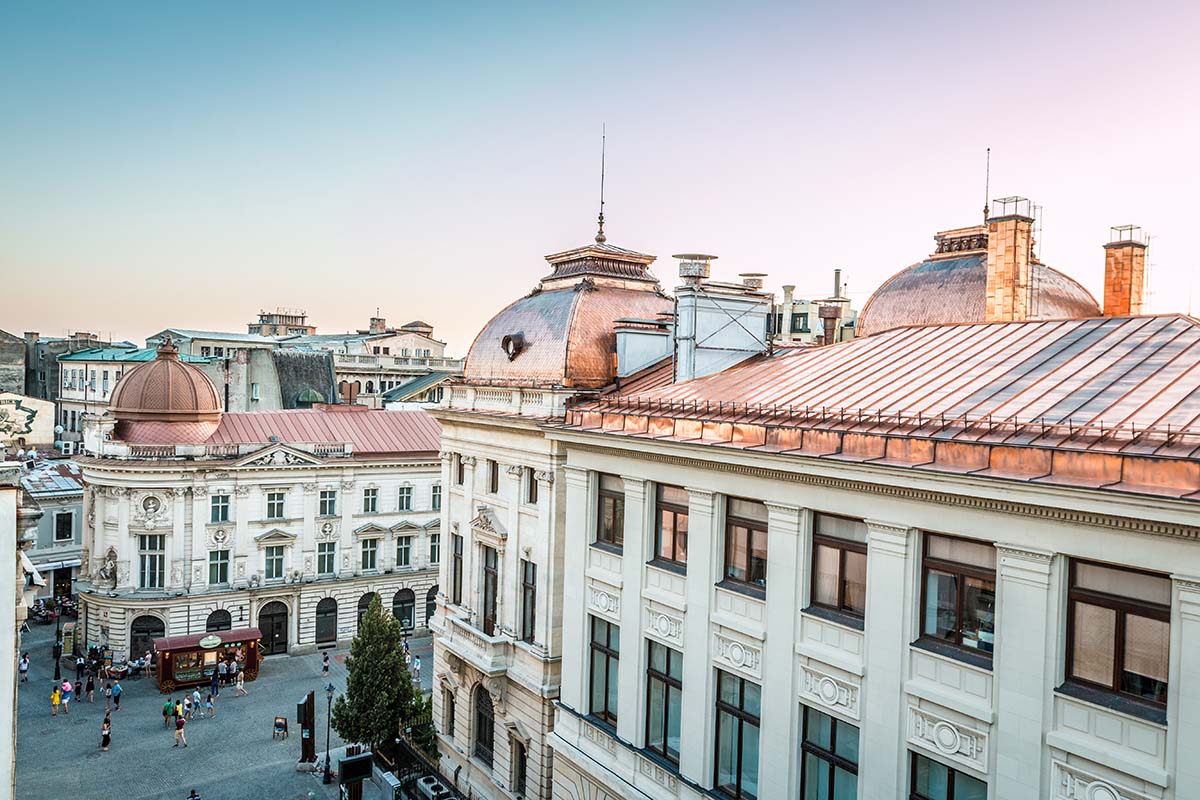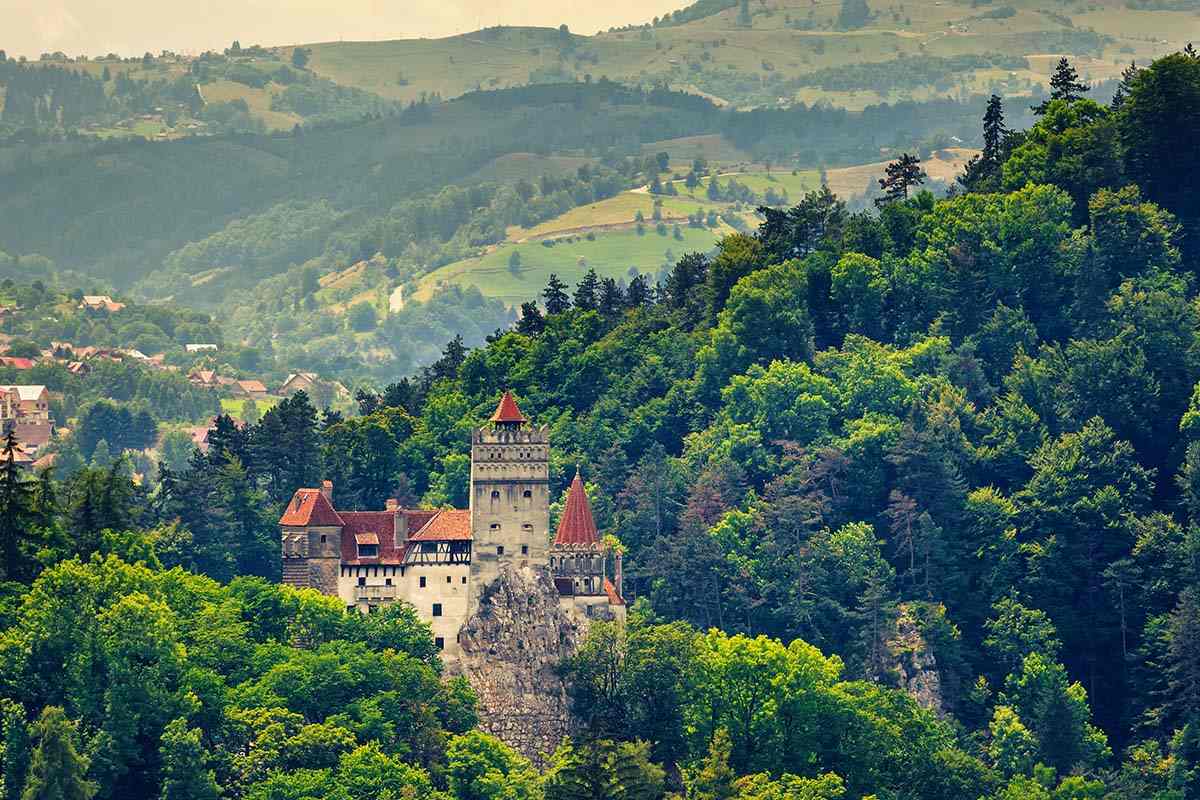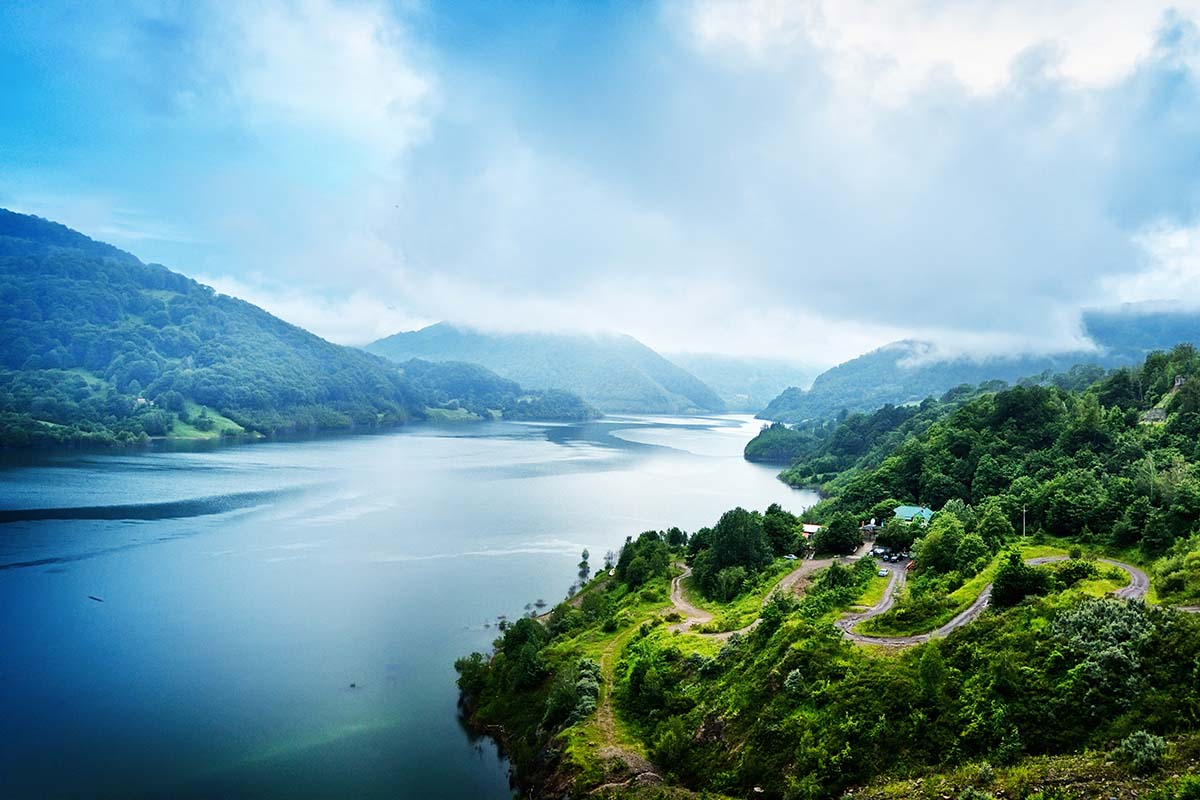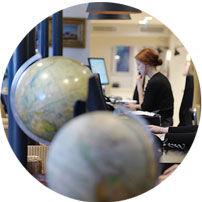 Learn to Reconnect in Romania on this six-day trip to Transylvania, where ancient skills such as beekeeping and foraging are still practised. Try your hand at bread baking, collecting medicinal herbs, shepherding and much more, all while learning about Transylvania's fascinating past.
Route
Everything is 100% tailored to you
DAY 1
Arrive in Transylvania
It's an early start today for your Reconnect in Romania trip, with your three-hour flight from London to Targu Mures in Transylvania leaving early this morning. The good news is that means you arrive in the heart of Transylvania at around lunchtime. You will be met at the airport by your guide and driven just over one hour your lovely accommodation for the next two nights, which consists of a number of guest houses dotted around a traditional Saxon village. You have the rest of the afternoon to get your bearings and start to adapt to the slower pace of life in Transylvania.
DAY 2
Riding and Visit to Biertan
After breakfast at the lodge you will be going for a ride - one of the best possible ways to reconnect with a more traditional way of life. Don't worry if you're not (yet) a proficient rider - Transylvania is one of the best places imaginable to learn, with well-trained horses, and hardly any roads or fences. Your riding guides are a charming couple who set up a stable in a nearby village that was becoming increasingly deserted. After a ride through the surrounding countryside you can see how they are busy restoring some of the houses and the church after first renovating a local kiln to create replacement tiles for the roofs. Then enjoy lunch in the village made for you by some of the ladies from the village. After lunch you will have the chance to see another of the distinct communities who call Transylvania home on a visit to a Roma gypsy village up the road, where you can learn more about Transylvania's complex history which means there are communities of ethnic Romanians, ethnic Hungarians (known as Szeklers), ethnic Germans (from Saxony) and the Roma community, all living in close proximity to each other.

On the way back to your village lodge, visit Biertan, one of the most famous of the Saxon fortified churches and villages, and a UNESCO World Heritage Site. The Saxons - introduced to Transylvania (then part of Hungary) by the King of Hungary, built a string of defensive villages across Transylvania with fortress churches at their centre. The church towers proved useful watch towers, and the church at Biertan (and the wider village) is a classic example of these defensive villages.

This evening enjoy a delicious traditional dinner at the lodge as you reflect on the fascinating first day of your Reconnect in Romania itinerary.
DAY 3
Visit Sighisoara and Reconnect in Viscri
After breakfast you will be met at the lodge by your guide and driven half-an-hour to the lovely medieval citadel town of Sighisoara, the next stop on your Reconnect in Romania trip. Explore this charming town, which is a thoroughly justified UNESCO World Heritage Site. Visit the fortified church, the iconic clock tower and the guild towers before heading on to visit a local homestead where the family grow the finest organic herbs and spices for medicinal purposes and also teas and infusions. After a delicious lunch they can explain the various properties of the local flora as you wander around their lovely garden.
Then it's an hour-and-a-quarter drive to the charming village called Viscri which was once home to German-speaking Saxons, but is now one of the few villages in Transylvania with a community made up of the various different communities.
Viscri has another exceptional fortified church to visit, but this is also somewhere to really reconnect with traditional skills and pastimes. If your interest was peaked by the garden visit earlier, we can arrange for you to join a local lady collecting plants known for their medicinal properties from the meadows, or you can go on a horse and cart ride with the local shepherd, learning about this ancient profession, helping him milk and sheer the flock, and tasting the excellent local sheep's cheese (and brandy).

You can also meet the village blacksmith and tilemaker to see how work the iron and clay respectively using methods unchanged for centuries.

After all that, spend the night in a traditional Saxon house, decorated with authentic furniture.
DAY 4
Hiking and Honey in Viscri
After breakfast you can explore the lovely countryside around Viscri on a walk through forests and meadows. Return to Viscri for a traditional lunch, but make sure to leave some room because this afternoon you are going to meet a beekeeper at a local farm. Learn about the dying art of apiary and sample several delicious local honey flavours.

Back at Viscri you can enjoy a drink as you sit out on the main street watching one of the great traditional rituals in Transylvania, ask the local cowherds bring the herd back off the hill, each cow peeling off and heading into its barn for milking in a routine unchanged in centuries.

Then enjoy dinner using fresh local produce and ancient recipes prepared by a local cook in the cobblestoned yard of her house. After dinner enjoy a brandy with her and her husband as your guide translates tales of life in Transylvania.
DAY 5
Prejmer and Stargazing
After breakfast say farewell to Viscri as you head towards another of the finest fortified churches in Transylvania, this time in Prejmer. This superbly well-preserved site shows the Saxon skill for defensive construction arguably better than anywhere else in the region. After visiting Prejmer, it's time for another local lunch, this time with a local lady who is an excellent cook and a proud maker of herbal teas using local flora only. She will also show you the ancient arts of embroidery, which she uses to create lovely linen, towels and tablecloths that make excellent souvenirs of your Reconnect in Romania trip.

It's then a further hour's drive to your home for the next two nights, a lovely forested estate with accommodation in various houses dotted around the grounds. You have the rest of the afternoon to wander around or enjoy the sauna.
This evening you will have supper at the property and - in the case of clear skies - you will be lead through the forests by a local astronomer who can explain the basics of another reconnect skill - navigating by the stars, and learning a few of the key constellations.
DAY 6
Hiking and Bear Spotting
Have breakfast at the lodge before being met by the estate forester who will take you on a walk through the woods, pointing out the various tree species and their particular properties. You will end up back at the observatory in time for a delicious lunch, before what will hopefully be one of the highlights of your Reconnect in Romania trip - the chance to see wild brown bears from a camouflaged hide in the woods. Enjoy the silence of this tranquil spot (and maybe a local brandy) and fingers crossed you will see these magnificent beasts in their natural habitat. The chances are good, as the Carpathian Mountain region of Romania is home to some 45% of all Europe's bears.
Enjoy supper back at the main house, and then sit round a bonfire reminiscing on the trip so far, including - hopefully - having seen bears.
Have breakfast at the lodge before being driven an hour to Brasov, a charming town in the shadow of the Carpathians and somewhere worth a quick explore before lunch. Your guide will walk you around the medieval town centre, including the 4ft wide Rope Street and the Gothic style Black Church, home to an astonishing collection of antique Ottoman rugs used to barter for goods with Transylvanian merchants in centuries gone by. After lunch it's a short onward drive to Bran - the castle once owned by Vlad the Impaler, famously the inspiration for Bram Stoker's Dracula. You can also visit Peles Castle, the one-time summer retreat of the Romanian royal family. Just beyond Bran is your home of the last night of your Reconnect in Romania trip, a lovely lodge set high on a ridge with wonderful views of the Carpathians. This is a lovely place to sit and watch the world go by, but there are also some lovely local trails to hike along before a last dinner in Transylvania. It's only a short detour between Brasov and Bran to reach the town of Sinaia in the Carpathians, and site of Peles Castle, one-time summer retreat of the Romanian royal family. Worth a wander around if you have the time and the inclination.
DAY 8
Piatra Craiului National Park and Return Home
After breakfast this morning you have one more chance to embrace traditional Transylvania on this Reconnect in Romania trip. Your guide will drive you to the nearby (half-an-hour or so) Piatra Craiului National Park, a limestone massif surrounded by hiking trails and thick woodland that is still home to bears, wolves and lynx. Go for a circular walk through this stunning landscape before heading back to the lodge for one last lunch.
Then it's a two-hour drive to the airport in Sibiu in time for your evening three-hour flight back to London, which arrives in the evening.
A Rough Idea of Price
Dependent on season, accommodation and activities
The estimated cost for this trip is £5,785 to £6,945 per person. The final cost of the trip depends on the way we tailor it especially for you. The final cost varies according to several factors, which include the level of service, length of trip and advance booking time. The exact price will be provided on your personalised quote. The average price for this trip is £5,785 per person.
A few of the benefits of travelling with us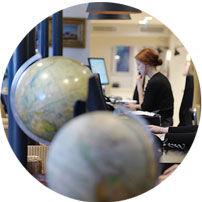 Get in touch
Our experts have the inside track on the destinations they sell and will tailor-make a holiday to your unique requirements.
Contact one of our Romania specialists