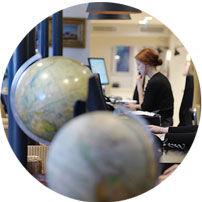 Folk ballads in Transylvania have a common ending. 'If he has not died,' the closing line goes, 'then in some place he is still alive.' It's a particularly apt sentiment in a region where a simple agrarian lifestyle of horses and carts, grass cutting by scythes and passionate religious beliefs still clings on while the world beyond the mountains changes at a bewildering pace. But to suggest that Transylvania
holidays are only worth it to see a traditional way of life preserved, as if in amber, would be to miss out on many other facets of this beguiling destination. This is also a region of staggering natural beauty, fascinating (and extremely complicated) cultural diversity and 'nature red in tooth and claw' the like of which hasn't been seen in Britain since the 1600s. Oh, and on the subject of those teeth, they belong not to the vampires now commonly associated with Transylvania, but to the bears, wolves and even lynx that still call this place home.
Transylvania Holiday Ideas
A few suggestions to get the holiday planning process started
Regions Romania
Discover more 100% tailor-made holiday ideas
A few of the benefits of travelling with us
Review
What our clients say about us
This is the first time we went on a trip with Original Travel, a specialist advisor who listens to our expectations, and really the feeling of being pampered from departure to arrival. The concierge service is so efficient that we quickly become addicted.
Romania Guide
Practical advice, client testimonials and inspiration to help you prepare for your holiday
Contact one of our Romania specialists