Travellers at heart
All of our experts have either travelled extensively in, lived and worked in, or grown up in the destinations they sell. Our team of 34 speak 24 languages collectively, have lived or worked in 57 countries and have helped our clients discover 112 countries... so far.
Where our clients have travelled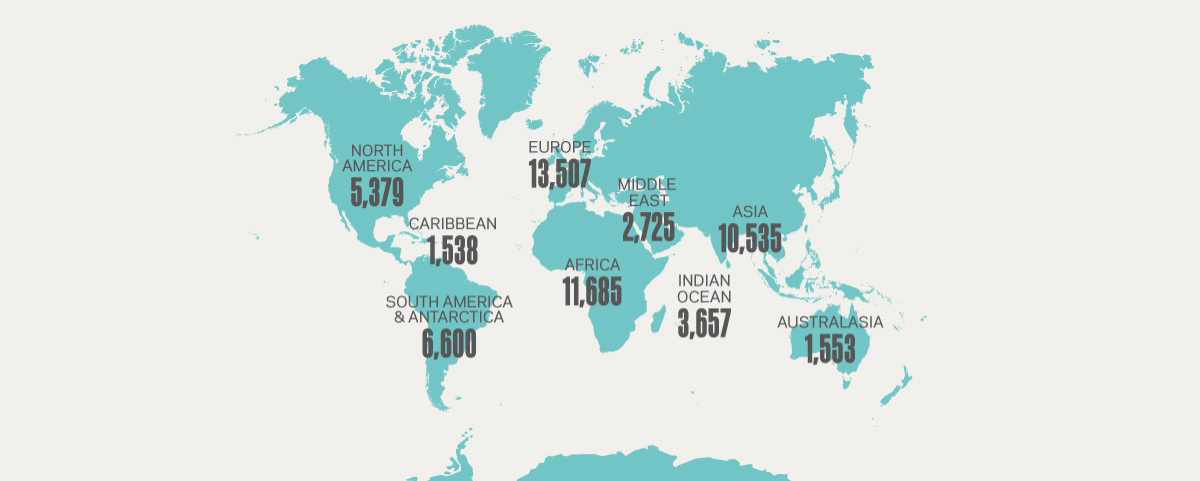 True Specialists
We know our destinations incredibly well; our team of consultants have all travelled extensively within their specialist regions (on both annual research trips and holidays) and are perfectly placed to help you plan a holiday filled with authentic experiences, from cultural exploration to wildlife encounters and adrenaline-inducing adventures. Our expert team takes pride in their thoughtful approach to planning your holiday. We find out what might make it extra special, then sprinkle in our own special little touches (possibly even a surprise to enjoy while you're away) to help create your dream holiday.