Itinerary Highlights
Marvel at Guyana's untamed wildernesses as you fly over hundreds of miles of unbroken tropical rainforest
Visit Kaieteur Falls, the world's highest single-drop waterfall
Keep your eyes peeled for Guyana's exotic endemic species including the golden rocket frog and cock-of-the-rock bird
Bump across the endless savannas of the Central Rupununi region in a 4x4
Accompany researchers as they carry out hands-on black caiman research
Walk among giants as you set off to find giant river otters and giant anteaters
Take a tour of the country's capital, Georgetown, with a local guide, sampling delicious curries
Enjoy days at leisure on the beautiful island of Barbados
Contact one of our Barbados specialists + 44 (0) 20 3958 6120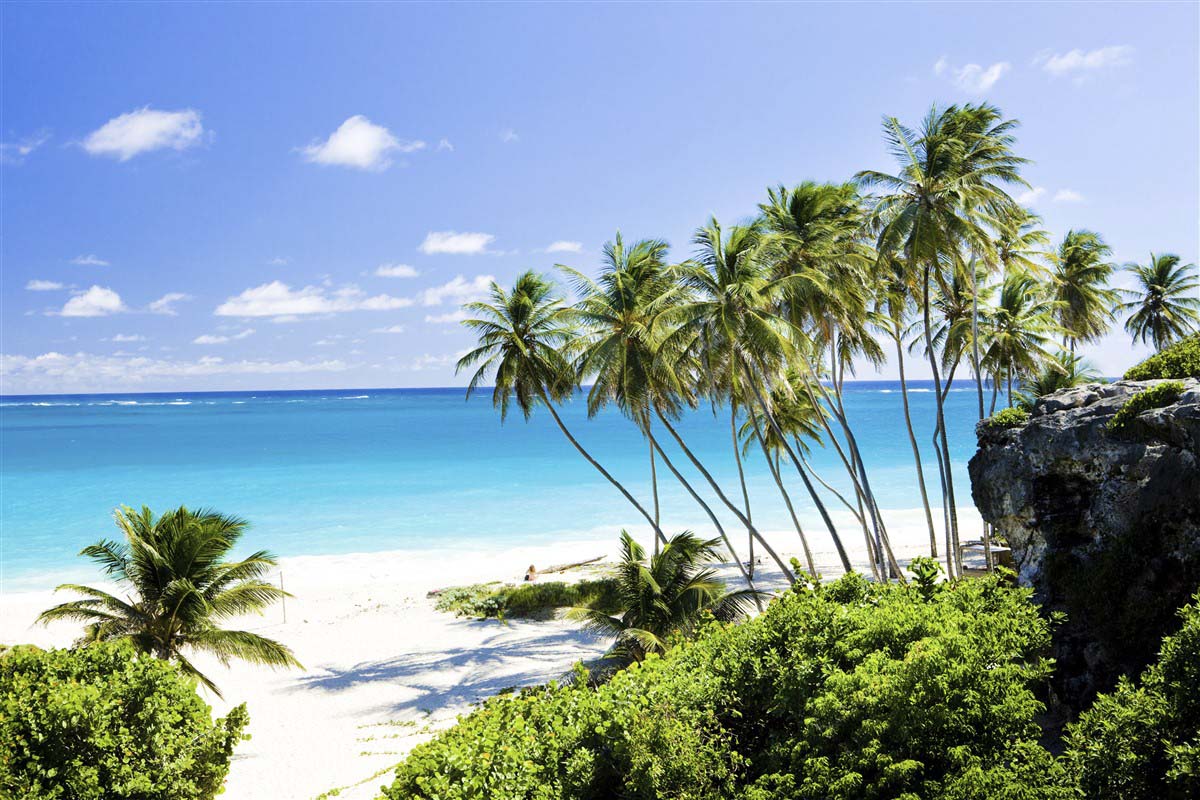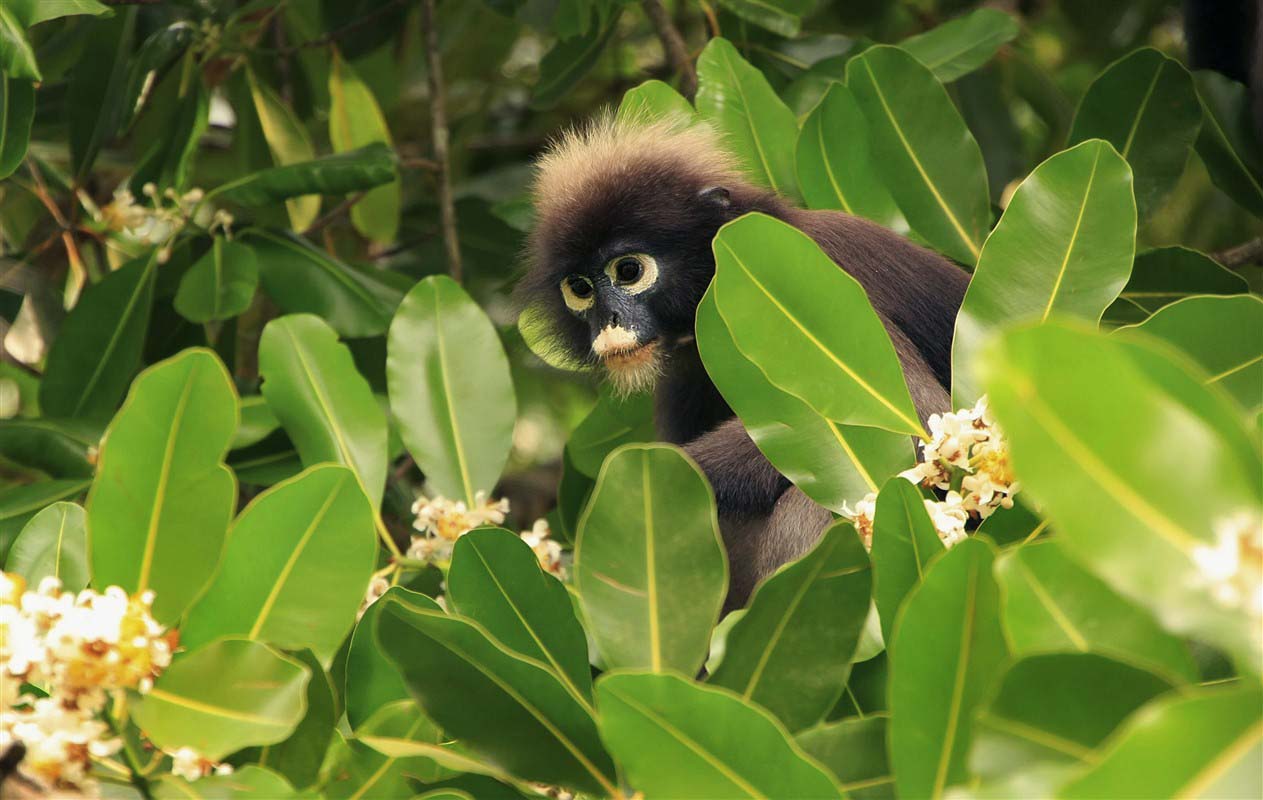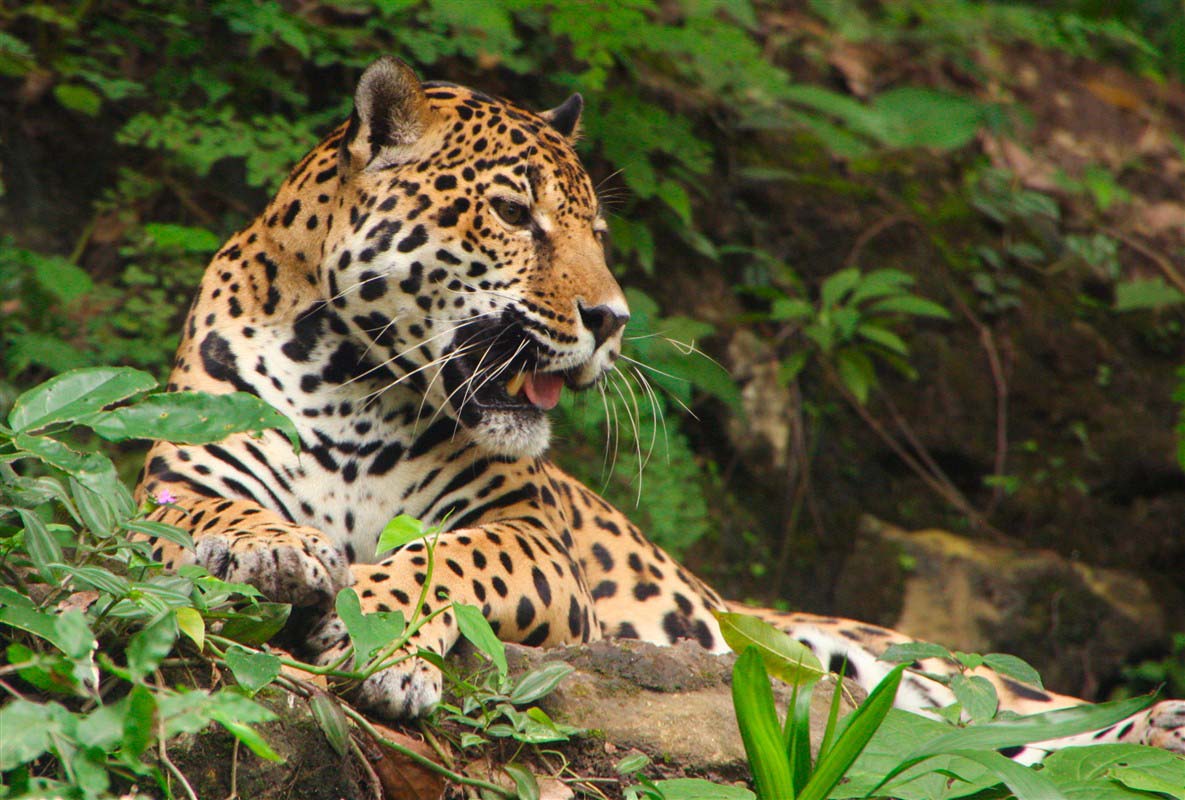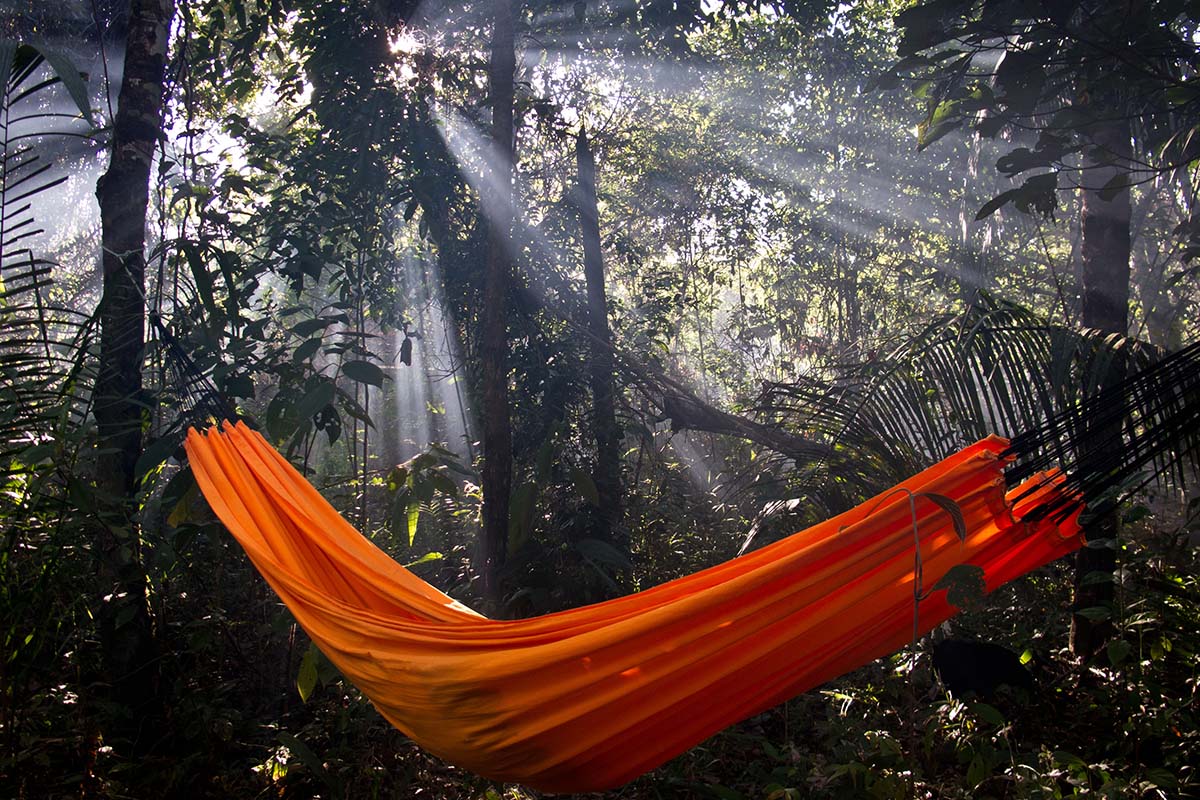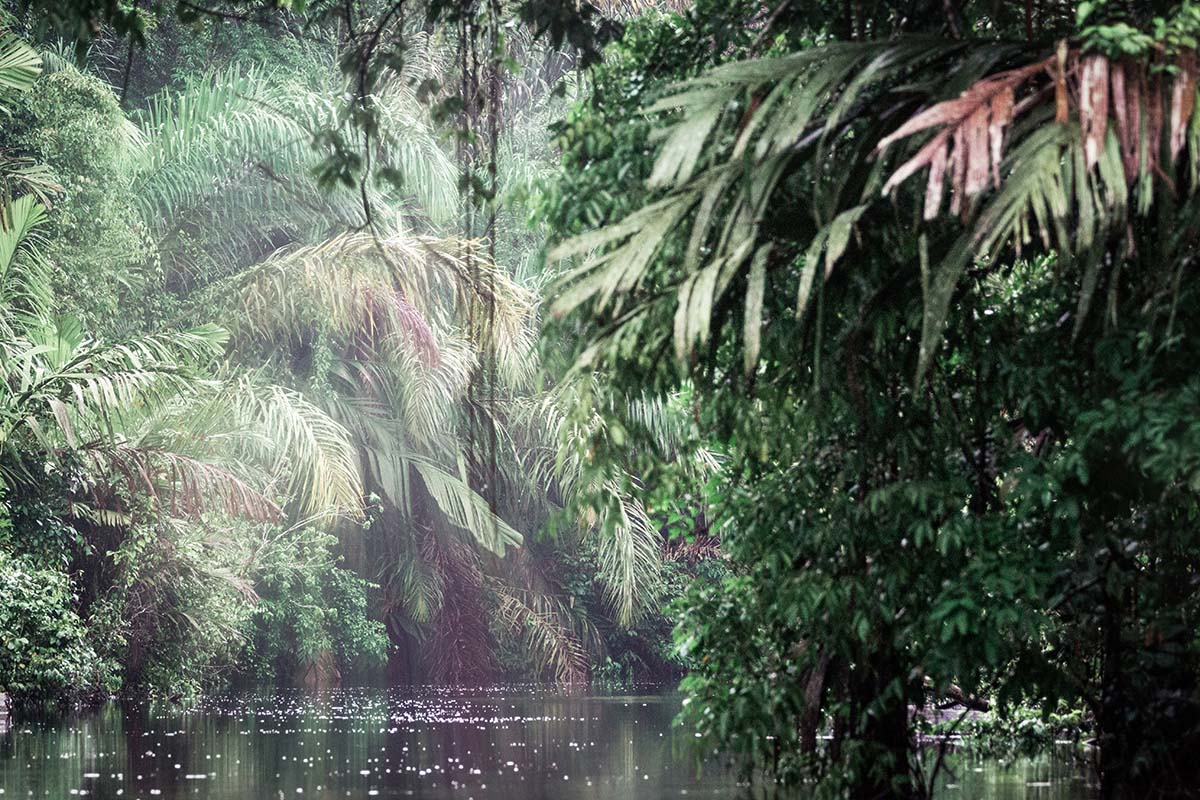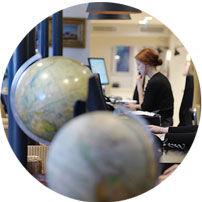 Find adventure in the untamed wildernesses of Guyana then wind it down on the coast in Barbados on this 14-day itinerary. Packed with wonderful wildlife encounters and heaps of natural beauty, you'll wish the trip was longer.
Route
Everything is 100% tailored to you
DAY 1
International Flight
Pack your bags because your Guyana and Barbados itinerary begins today. After relaxing in the airport lounge, board your flight to Guyana via Barbados. The direct flight from London to Bridgetown in Barbados leaves in the morning and takes just under nine hours, arriving mid-afternoon. You then have a relaxed connection time of a couple of hours before the onward two-hour flight to the wonderfully named Ogle Airport, just outside the Guyanese capital Georgetown. On arrival into Ogle Airport this evening, you will be met by a member of our team and transferred 20 minutes by car to your hotel in the capital, where you will be staying for the next two nights. Get a bite to eat in the hotel's restaurant and then head to bed ready for a jam-packed day tomorrow.
After breakfast at your hotel this morning, you will be transferred back to Ogle airport for a short flight to Kaieteur Falls, the world's highest single-drop waterfall and one of the many highlights of your Guyana and Barbados itinerary. The journey is well and truly part of the fun today so soak up the views as you soar over the Demerara and Essequibo Rivers and hundreds of miles of unbroken tropical rainforest to land at Kaieteur Falls, situated in the heart of Guyana on the Potaro River.
At a whopping 740ft-tall, the falls are nearly five times the height of Niagara Falls but, thanks to Guyana's small number of visitors each year, far less busy. When you're not gazing up in awe at the thundering curtain of water, keep your eyes peeled for sightings of some of the world's most extraordinary creatures, many of which call this area home, from the tiny (and rarely spotted) golden rocket frog to the wonderfully named, bright red cock-of-the-rock bird. We can also add on a visit to the nearby Orinduik Falls.
After you've had your fill of natural wonders, board your plane back to Georgetown for a delicious dinner at your hotel before retiring to your room for the night.
Trade waterfalls for savannahs today as you are picked up from your hotel and transferred back to Ogle Airport for a short one-hour flight into Guyana's Central Rupununi region. On arrival, you will be transferred by 4x4 from Lethem across the savannah to your next accommodation, a guesthouse and education centre specialising in black caiman (a cousin of crocs and alligators) research along the nearby Rupununi River. Just a stone's throw from a small neighbouring village, you'll have the chance to see the positive impact that tourism has had on this isolated part of Guyana.
Come evening, roll up your sleeves and accompany the indigenous caiman conservation crew as they head out onto the river to observe and collect data from the endangered black caiman - the largest member of the alligator family - that live there.
Observe as the expert guides catch, weigh, measure and tag these remarkable prehistoric creatures to help keep track of the population, and, if you're lucky, you may get the chance to help collect the measurements.
DAY 4
Rupununi River Adventure
The journey is very much part of the fun again today as you are transferred by boat along the Rupununi River to your next lodge, a former cattle ranch which was once the home of the world-renowned conservationist Diane McTurk, an expert on giant river otters. As you boat along the river, keep an eye out for giant river otters, black caimans, and arapaima - South America's largest freshwater fish, which can grow up to 15ft. Bird watchers too will get the chance to spy all manner of rare and exotic birds.
Once you reach your lodge - located in the Northern Rupununi region known for its expansive wetlands and savannahs - you will have the chance to unpack and settle in. Nestled deep in the wilderness, the lodge is the perfect place for wildlife lovers with a wealth of species living in the area including upwards of 700 species of fish, 600 species of bird, and over 200 species of mammals.
After lunch at the lodge, set off with a guide to look for giant river otters. The largest otter species in the world, these remarkable creatures are sometimes referred to as 'river wolves' for their group hunting tendencies and lack of natural predators. As dusk falls, you'll get the chance to see the giant Victoria amazonica water lily in all its glory as it blooms. With leaves strong enough to hold a child (growing up to nearly 10ft across) they might just be our new favourite flower. As darkness falls, you will be returned to the lodge and if you're lucky, you'll get to see black caiman and other nocturnal creatures in the torch light.
Your Guyana and Barbados itinerary continues today bright and early with a morning excursion to see a population of giant anteaters that live in an area of rolling grasslands nearby. With the help of a guide, you'll hopefully get the chance to meet one of these 6ft-long animals up close as they excavate their breakfast from one of the red termite mounds that stud the savannah. Native to Central and South America, these solitary creatures are recognisable by their elongated snout, bushy tail, long fore-claws and distinctively coloured fur.
If you're visiting during Guyana's rainy season, don't miss the chance for more wildlife watching come afternoon, this time to see hundreds of bird species - including ibises, anhingas, herons and egrets - that roost on one of the nearby ponds.
For the real birdwatching buffs, you can explore the woodland areas along the river to seek out many more species from spotted puffbirds and striped woodcreepers to pale-bellied tyrant-manakins, golden-spangled piculets and bearded tachuris.
If you didn't get a chance to see an anteater yesterday, fear not! You've got time this morning to travel out to search the savannah again. Alternatively, venture onto the Rupununi River and soak up the magic of morning as you drift along quiet stretches of river. Return to the lodge in time for a tasty breakfast before boarding a boat and travelling back along the Rupununi River to Ginep Landing. Depending on the river levels, this trip offers an excellent opportunity to look for giant river otters, with several family groups known to live along this stretch of the river. Once you reach Ginep landing, you will be travel north by road to the community of Surama.
Nestled in a small savannah deep in the rainforest, the village of Surama is home to the Macushi tribe who will welcome you on your arrival and show you to your accommodation, a simple yet comfortable community-run eco-lodge. After you've unpacked, your guide will take you on a tour of the village where you will get the chance to visit the local school, medical centre and church along with some of the village houses.
Come afternoon, your guide will take you on a short walk along winding trails to observe the area's wildlife. This is a unique opportunity to see through the eyes of your indigenous guide as you learn about the medicinal plants and their uses in Amerindian culture.
It's another early start today as you rise before dawn and set off on an unbelievably beautiful walk across the savannah and up Surama Mountain where you can soak up the incredible views across the village and savannah to the Pakaraima Mountains. While the trek isn't technical, it can be arduous - especially after rain - so it's not for everyone. Your guides will happily offer alternative activities if a lung-busting hike isn't your idea of a good time.
Return to the village and fuel up with a hearty lunch before setting off for more exploring on foot, this time through the rainforest to the Burro Burro River. Once you reach the river, give your feet a rest as your guide paddles you along, helping you to spot a wealth of wonderful wildlife species including giant river otters, pig-like tapirs, and long-limbed spider monkeys.
Return to the village in time to watch the sun set before enjoying dinner at your lodge and a well-earned early night.
DAY 8
Galivanting Around Georgetown
If you can drag yourself out of bed for another early start today, set off on an early morning forest walk accompanied by a guide for some more wildlife watching and the chance to watch dawn breaking over the forest. Alternatively, enjoy a slower start with a leisurely breakfast at the lodge before being transferred for your short flight to Georgetown. On arrival, you will be collected and driven to your hotel, a handsome historic property in the city centre with a long and romantic history including visits from British royalty to music royalty.
After the busyness of the last few days, you may want to enjoy an afternoon at leisure. If you've got the energy, however, we recommend going on a guided city tour. Some of the top sights in town include St. George's Cathedral - one of the world's tallest free-standing wooden buildings - The Botanical Gardens where you can see one of the most extensive collections of tropical flora in the Caribbean, and the bustling Stabroek Market. Along the way, your guide will educate you on the city's history and fill you up with fascinating facts on everything from the architecture to the city's wonderful melting pot of cultures.
Today, the second part of your Guyana and Barbados itinerary kicks off with a two-hour direct flight to Barbados where you will spend the remaining five days of your trip. As your flight is in the afternoon, we recommend enjoying the last of Guyana's charms with a market visit accompanied by a local guide to browse the fresh fare before taking a seat in a unique family-run restaurant for an early lunch. This is a great chance to experience authentic cuisine and spend some time with a lovely local family of Indian descent (along with many Guyanese), who make a mean curry with a Latin American twist.
Come afternoon, board your flight and jet across to Barbados. On arrival, you will be met at the airport and transferred to your luxury beachfront hotel on the island's west coast where you will be staying for the next four nights.
DAYS 10 to 12
Days at Leisure
After your wonderful whirlwind of activities in Guyana, we've left the next few days free for you to spend as you please. If you're craving time on the coast, there is a wealth of watery activities to dive into. The hotel offers a range of equipment that can be borrowed including kayaks, hobie cat sailing boats and stand up paddleboards. You can also charter a yacht if you fancy exploring further offshore or join a larger cruise or fishing excursion.
Back on dry land, hire a car to explore the island's beautiful nature and tranquil towns including Bathsheba on the East Coast which is famous for its surf breaks and wilder feel. Other places well worth a visit include the Barbados Wildlife Reserve, where you can see a range of species including the island's mischievous green monkeys - and the botanical gardens where we can arrange for you to go on a guided tour.
After sunny days spent exploring, return to the hotel for delicious evening meals or set off to taste your way away the scattering of great restaurants along the coast - we can recommend the best spots. If you're after some more post-dinner fun, there is usually something going on every night of the week on the island, so you'll be spoilt for choice.
Sadly, today is the final day of your Guyana and Barbados itinerary. Enjoy a final morning at leisure on the island, relaxing poolside at the hotel or setting off for some final exploring, before a last long lazy lunch and finally a transfer to the airport for your overnight flight back home. The flight takes just over eight hours so get some shut eye if you can and it will pass in the blink of an eye.
Early this morning you'll land back in London.
A Rough Idea of Price
Dependent on season, accommodation and activities
The estimated cost for this trip is £4,585 to £6,475 per person. The final cost of the trip depends on the way we tailor it especially for you. The final cost varies according to several factors, which include the level of service, length of trip and advance booking time. The exact price will be provided on your personalised quote. The average price for this trip is £5,395 per person.
A few of the benefits of travelling with us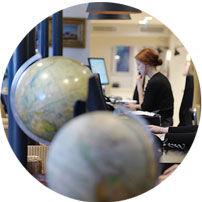 Get in touch
Our experts have the inside track on the destinations they sell and will tailor-make a holiday to your unique requirements.
Contact one of our Barbados specialists