Itinerary Highlights
Cycle and hike alongside rice paddies
Snorkel or dive in Bali's warm clear waters
Cook local food
Visit some of Bali's holiest temples
Go ziplining through the forest
Visit a chocolate factory
Try a kite building class
Contact one of our Indonesia specialists + 44 (0) 20 3958 6120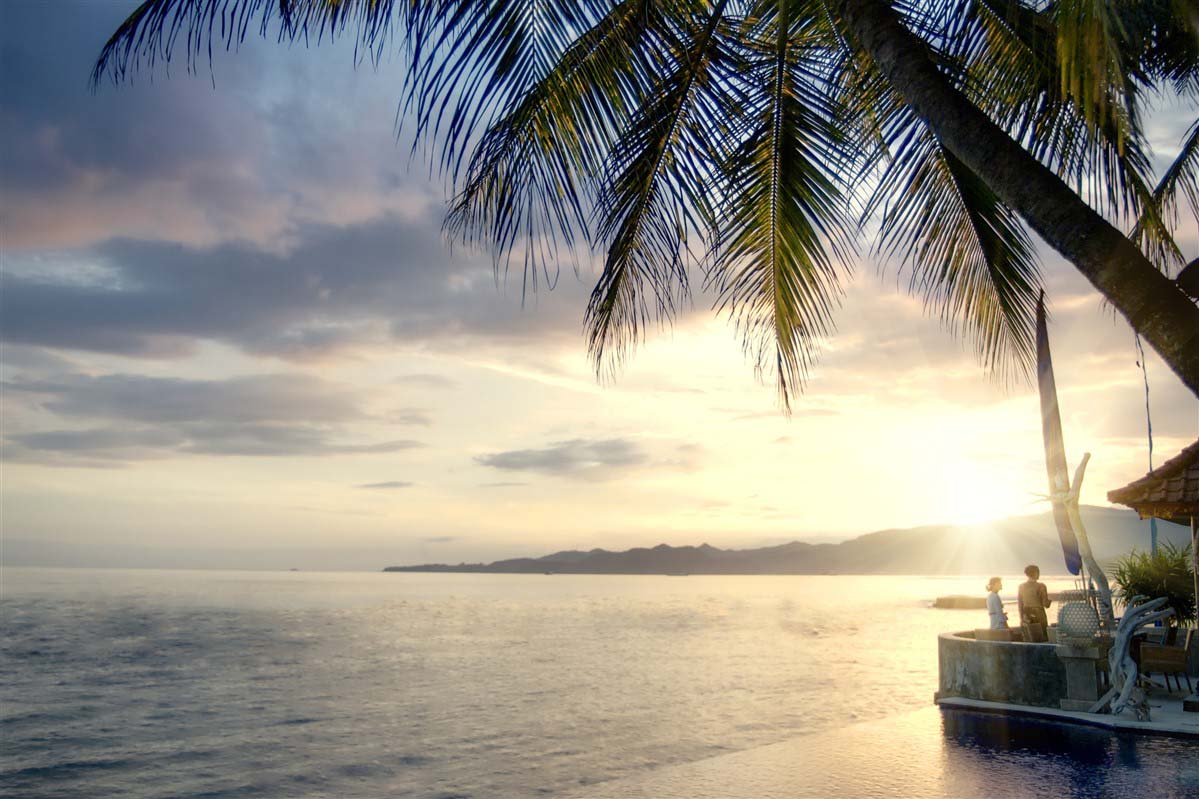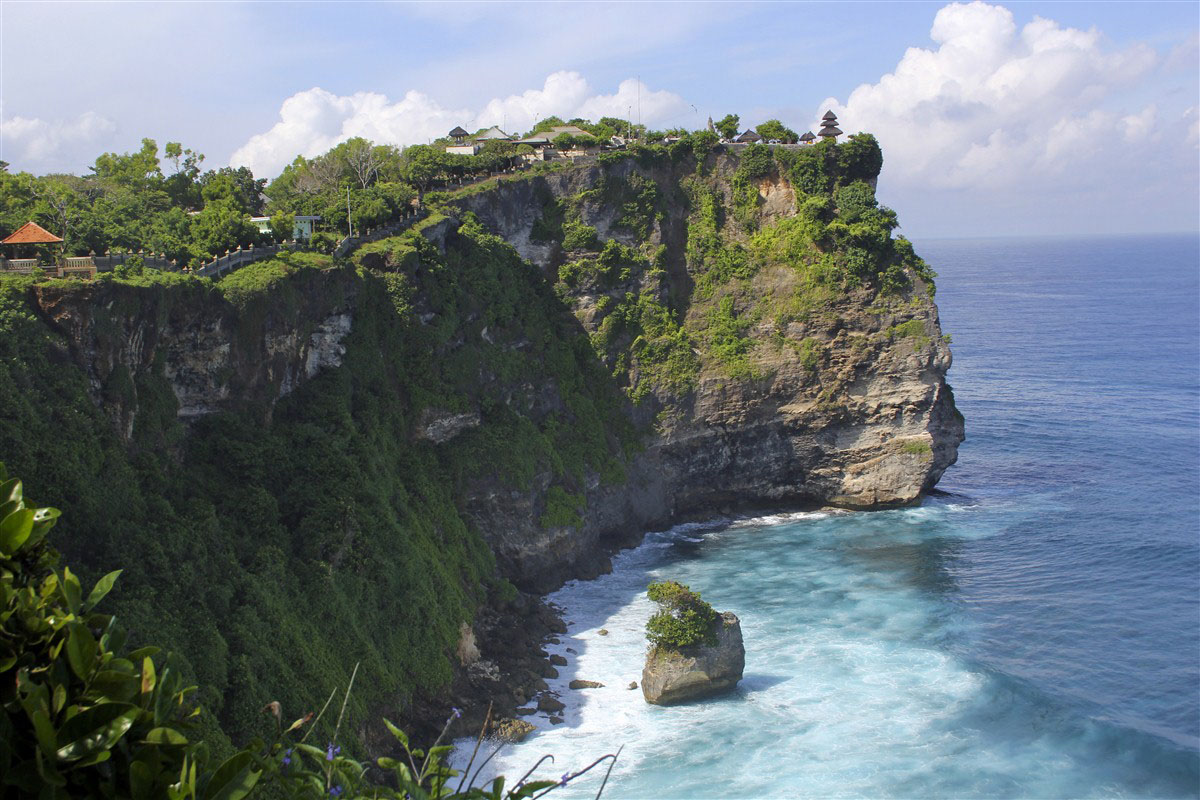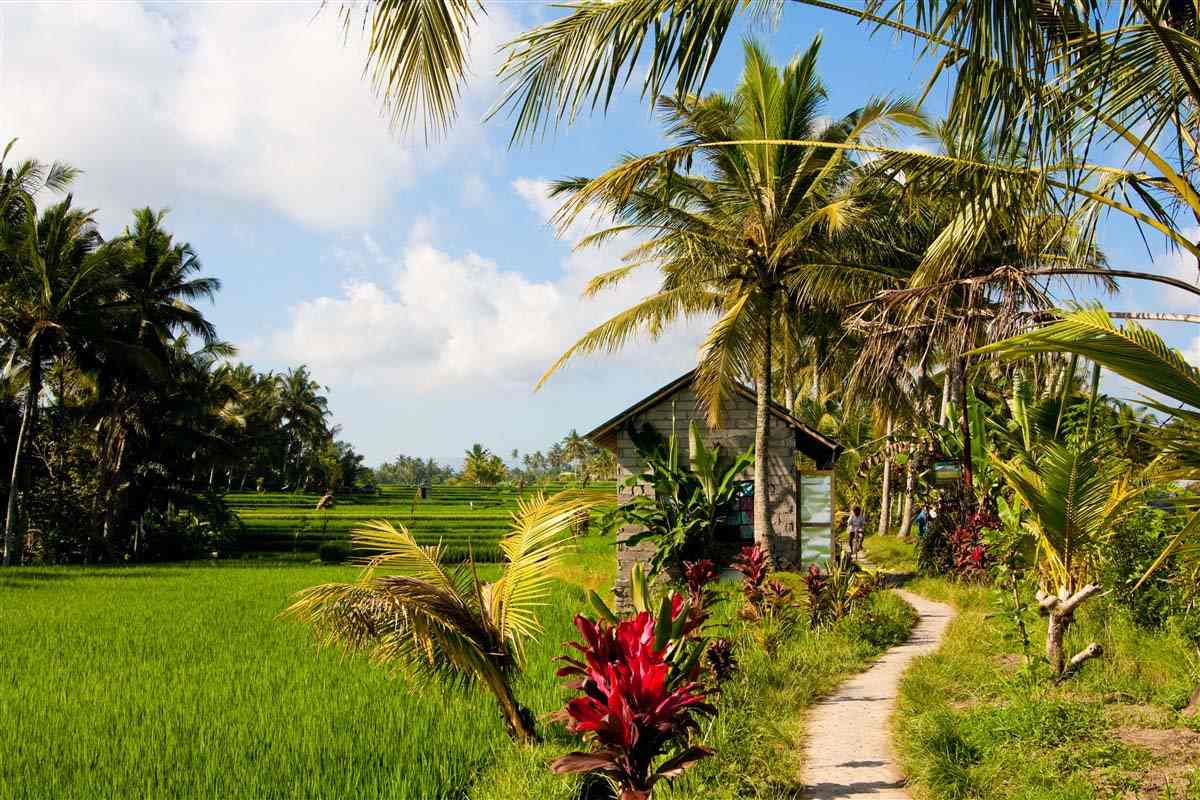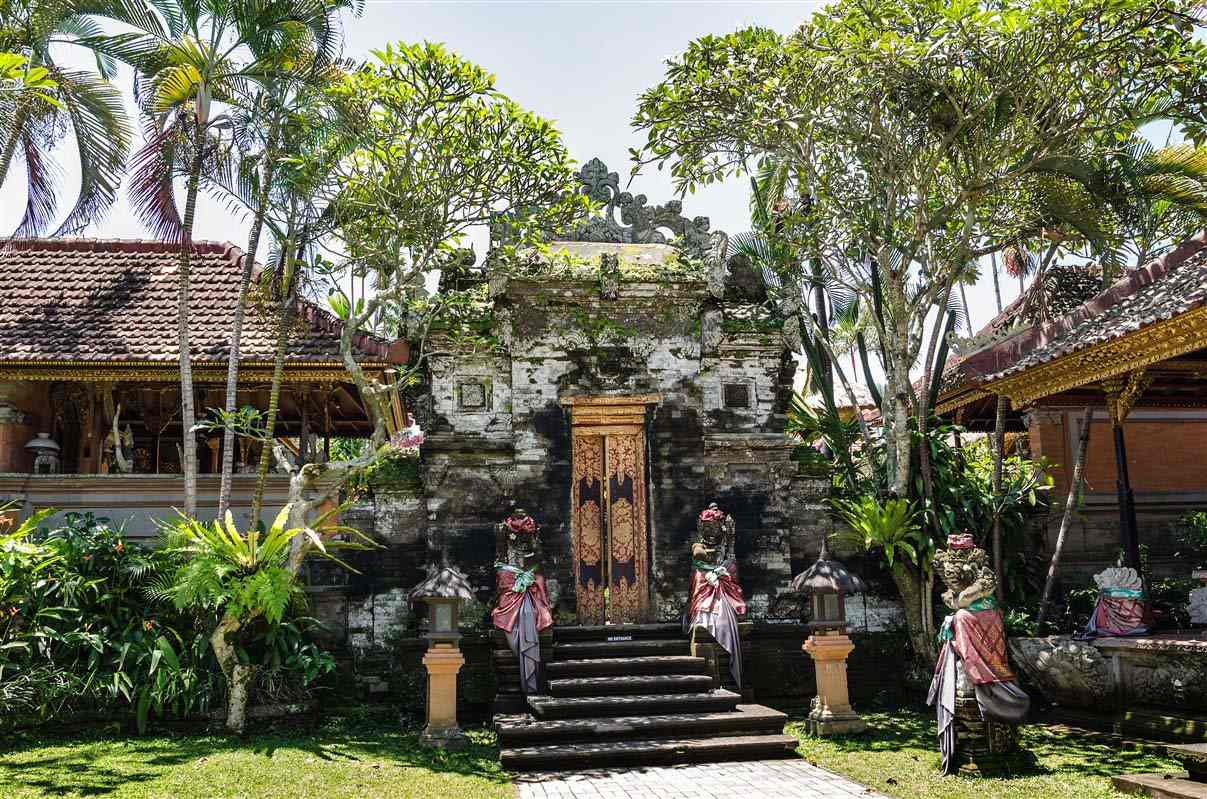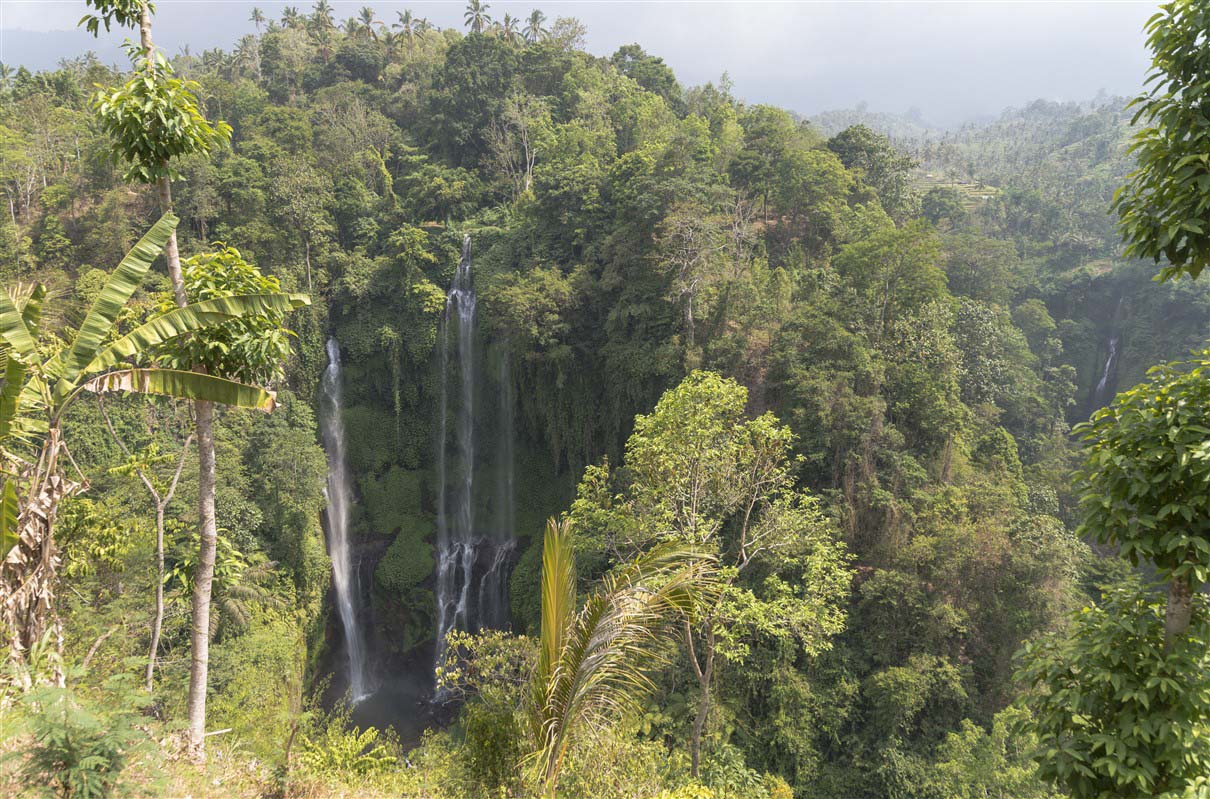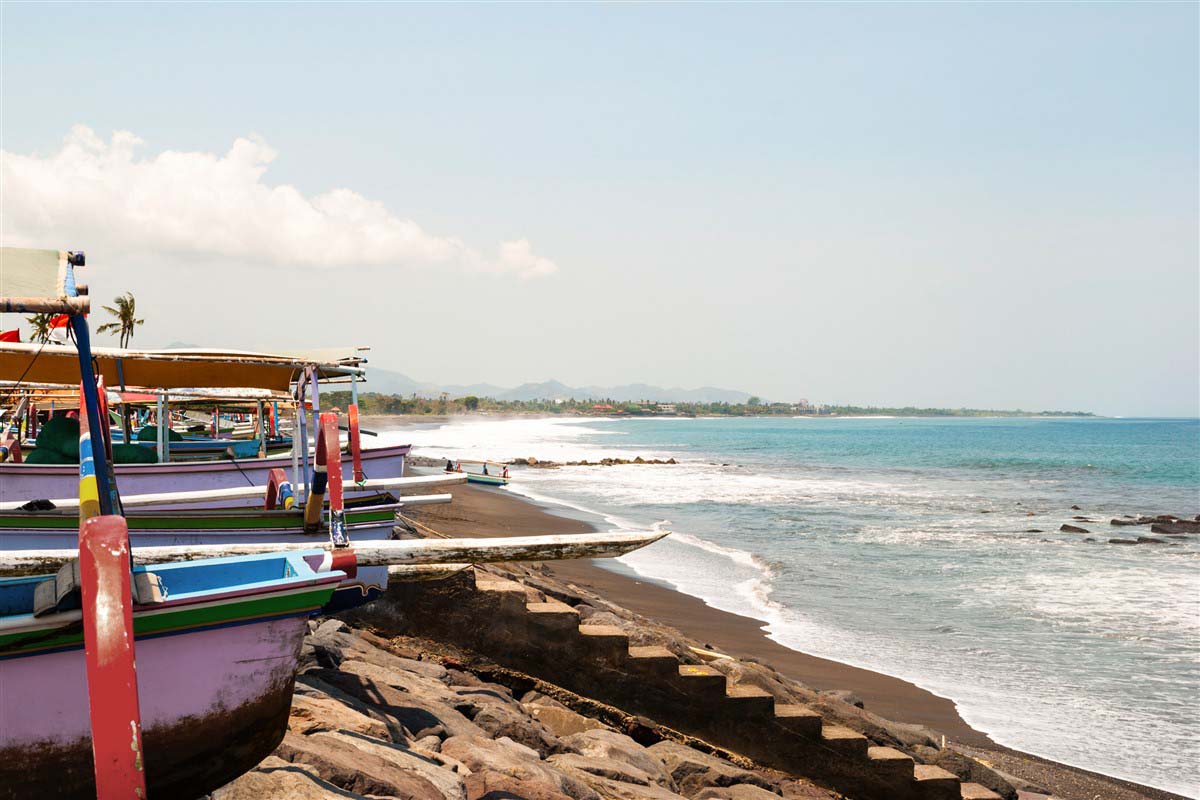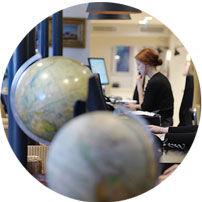 Bali's verdant rice terraces and postcard-perfect temples charm visitors from around the world. This 16-day tour brings you the highlights of this diverse and scenic island. Learn how to cook local food, build kites, experience the thrill of white-water rafting and more.
Route
Everything is 100% tailored to you
DAY 1
London to Bali, Indonesia
This evening, board your overnight flight from the UK to Denpasar, Bali. We will suggest the best routing, either via one of the Gulf states or Asian hubs, but expect flights to take around 19-hours-30-minutes.
After your connecting flight lands at Bali's Denpasar Airport, you'll be offered an escorted, fast track immigration service (when available) before being met by your English-speaking local guide and driver, who will take you to your east coast hotel via private transfer. The rest of the day and evening are at leisure for you to settle in and rest after your journey.
Take it easy today as you adjust to being on Bali time If you want to get out and about, we have a few recommendations such as booking into a cookery class where you'll use locally grown organic produce to whip up a traditional Balinese meal. Alternatively, you could discover the local villages and rice paddies by bicycle or book a snorkelling trip to the secluded Blue Lagoon beach, where a coral reef lies just offshore waiting to be explored.
DAY 4
Bali Countryside Tour
Connect with the local culture today as you explore the verdant Balinese countryside with your guide. Begin at Sidemen village, where you'll watch local weavers create colourful textiles just as their ancestors once did. Surrounded by beautiful rice paddies, it's an ideal location for a short scenic hike as your guide explains how rice is grown. Next, you'll be invited to get hands-on and join farm workers as they plant seedlings, bring in the harvest or plough the soil ready for planting.
Back in the village, learn how to make the traditional offerings that locals take to their temples, try climbing a tree to collect coconuts or help out at the blacksmith's workshop. Round off the morning's activities by helping a chef prepare authentic Balinese cuisine, such as sambal - the islands beloved hot sauce - satay, and a dessert called laklak, a sweet rice flour cake.
After lunch, visit the sacred Besakih temple, located on the slopes of Gunung Agung volcano to learn about Hindu culture and take in the beautiful natural surroundings.
Today you'll take the scenic route to Ubud, one of Bali's most popular tourist destinations, with stop-offs along the way. After an early breakfast, your first stop will be at the sacred bat cave at Goa Lawah temple which is said to have undiscovered underground connections with Besakih, the largest Hindu temple in Bali, situated on the slopes of nearby Mount Agung.
Next, you'll call in at what were once the Royal Courts of Justice, Kertagosa. The extravagant ceiling here is a must-see, with Wayang-style paintings depicting a battle between good and evil.
Finally, have a family selfie at the entrance to Goa Gajah, known as the Elephant Cave. Forest and animal motifs are carved into the stone at this centuries-old temple complex.
Your scenic route will get you to Ubud just in time for lunch. Take the afternoon to explore this beautiful and spiritual town at your leisure and check-in to your hotel for the next three nights.
Swap the car for two wheels as you pedal through the Balinese countryside to Bongkasa. Prepare to pedal with an early breakfast before collecting your bikes and meeting your guide at Petang village on the outskirts of Ubud. This 90-minute cycling adventure (don't worry, it's mostly flat or downhill) will take you through backcountry tracks, passing rice terraces and quaint rural villages. On these quiet roads, you're more likely to get stuck behind a buffalo than a car or a bus, and you're more than encouraged to stop and chat with passing schoolchildren or villagers, take photos of the landscapes and learn about local culture.
As a reward after your family bike ride, you'll visit a Hindu temple in Bongkasa and receive a blessing. You'll have worked up an appetite for lunch by then, so stop for a meal before cycling back to Petang. Other activities on offer include a kecak dance performance or a cookery class.
DAY 7
White Water Rafting
After the last few days enjoying Bali's natural beauty at an unhurried pace, it's time for an adrenaline rush. Today, we've arranged a rafting adventure for the whole family with a professional guide. Choose between the Telaga Waja River, whose Class III rapids are considered quite challenging, or opt for the gentler Ayung River which is suitable for participants of all abilities. Whichever you choose, you'll be fully briefed and guided to ensure your safety is a priority at all times. Kitted out with helmet, lifejacket and paddle, you'll head to the rafts and enjoy the exhilaration of conquering the rapids.
Make sure you take the time to enjoy the scenery during this 90- to 120-minute ride as you'll pass by steep-sided gorges, verdant countryside and the occasional waterfall. There'll be the opportunity to swim before drying off for lunch at a nearby restaurant surrounded by lush jungle and spectacular views.
Today is completely free for you to explore Ubud as you wish. Our family-friendly recommendations include Ubud's central market, which offers a fascinating glimpse into local lifestyles, and the nearby Monkey Forest with its colonies of Balinese long-tailed macaques (although you'll need to keep a tight hold of your sunglasses and bags to avoid cheeky monkeys claiming them as a shiny prize). If you're more interested in getting to grips with the Balinese culture, you're in the right place, with Ubud often dubbed as the 'cultural heart' of Bali. Be sure to visit Ubud Palace, known to residents as Puri Saren Agung, which was once home to the Ubud Royal family. Another option is a tour of the Green School, where staff and students are keen to share their experiences and show off their environmentally-focussed facilities, including hydroponics and recycling centres.
DAY 9
Treetops and Chocolate Pops
Have a sweet start to the morning with a visit to a chocolate factory. Learn all about the chocolate making process before trying your hand at making a bar of your own as a souvenir or snack for the next leg of your journey to Bedugul village, situated on the fringes of the Batukaru Mountains The forest here is a playground for thrill seekers, with zip lines, swings and rope ladders creating a circuit designed for having fun. There are courses to suit differing ages and abilities, from first-timers to mini-monkeys, meaning that the whole family can get involved.
To refuel after your treetop adventure, you'll enjoy lunch at a restaurant overlooking the picturesque rice fields and Mount Batukaru.
Later, pop in to the market at Bedugul where you can sample some of the local fruit, vegetables and spices on sale. Afterwards, stop for a moment of peace and a photo opportunity on the shore of Lake Bratan, where the temple of Ulun Danu is reflected in the still waters of the lake.
After an amazing day of exploring, transfer to your hotel in Menjangan and enjoy the rest of your day at leisure.
DAY 10
Explore North West Bali
Today is yours to play with as you wish. If your family love the water, head to Menjangan Island - a short boat ride away from where you are staying - where the water conceals vibrant coral reefs. Whether you're a confident diver or casual snorkeller, you could spend today exploring the underwater world with corals and reef walls teeming with kaleidoscopic marine life. You can spot sea fans, pygmy seahorses, vivid gorgonians, schools of snapper and even reef sharks.
DAY 11
Explore More of the North West
There's more time to explore at your own pace today One option is to visit the Bali Barat National Park. A mix of monsoon forest, mangroves and savannah, it provides a diverse habitat for a plethora of birdlife including brown boobies and lesser frigatebirds. Alternatively, your family could discover the nearby beaches and forests on horseback, either early morning or late afternoon to avoid the energy-sapping midday heat.
DAY 12
To the South's Famous Beaches
See another side of Bali today as you head south towards the island's most famous beaches. You'll be in the car for around six hours today, but with such incredible scenery to watch from the window, the time will fly by. On the journey, stop to stretch your legs at the UNESCO World Heritage-listed Jatiluwih rice terraces, which have been managed as a cooperative for centuries. Its name translates as 'real' (jati) and 'good' or 'beautiful' (luwih). When you arrive you'll see exactly why.
You'll eventually get to Jimbaran, an incredibly beautiful part of the island with stunning beaches and sunsets. Check into your luxury hotel and spend the rest of the day exploring or relaxing.
DAY 13
Balinese Kite Making
Kite flying is a popular weekend pursuit in Bali and today we have arranged a visit to renowned kite maker Mr Made Dika. Under his expert tutelage, you'll learn how to transform bamboo, string and cloth into a fully functioning kite. He'll explain the science behind what you're doing and regale you with stories about Bali's kite-flying heritage as you work. Accompanied by your tutor, drive down to the beach and see if they fly.
For lunch head to a nearby eatery close to Sanur beach with incredible views across the sea, and spot the colourful outriggers which line the shoreline.
After lunch, head back to your Jimbaran hotel for an afternoon and evening at your leisure.
Today, you'll have a day to relax and play together on the beach. If you like, take a stroll down to Jimbaran Bay where you'll see plenty of colourful boats at this fishing village and resort, particularly on the beach beside the Kedonganan fish market.
Surfers should head south where Dreamland and Balangan beaches draw surfers from across the Asia-Pacific region and beyond.
DAY 15
Relax and Prepare to Fly Home
Your flight back to the UK departs later today from Denpasar Airport but you'll have the opportunity to visit the beach one last time or spend your final hours relaxing by the pool before you have to pack up your things. Rest and prepare for your overnight flights home.
Your connecting flight lands in London early morning.
A Rough Idea of Price
Dependent on season, accommodation and activities
The estimated cost for this trip is £3,080 to £4,105 per person. The final cost of the trip depends on the way we tailor it especially for you. The final cost varies according to several factors, which include the level of service, length of trip and advance booking time. The exact price will be provided on your personalised quote. The average price for this trip is £3,420 per person.
A few of the benefits of travelling with us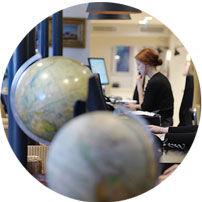 Get in touch
Our experts have the inside track on the destinations they sell and will tailor-make a holiday to your unique requirements.
Contact one of our Indonesia specialists