Itinerary Highlights
Discover Singapore's history
Enjoy a sundowner with a view at one of Singapore's stylish rooftop bars
Explore the bustling Indonesian port city of Makassar
Visit graves and tau tau effigies set out by the Torajans
Trek beneath Mount Sesean, passing traditional villages and rice paddies
Relax beside one of Bali's best beaches
Visit Uluwatu or Tanah Lot temple at sunset
Contact one of our Indonesia specialists + 44 (0) 20 3958 6120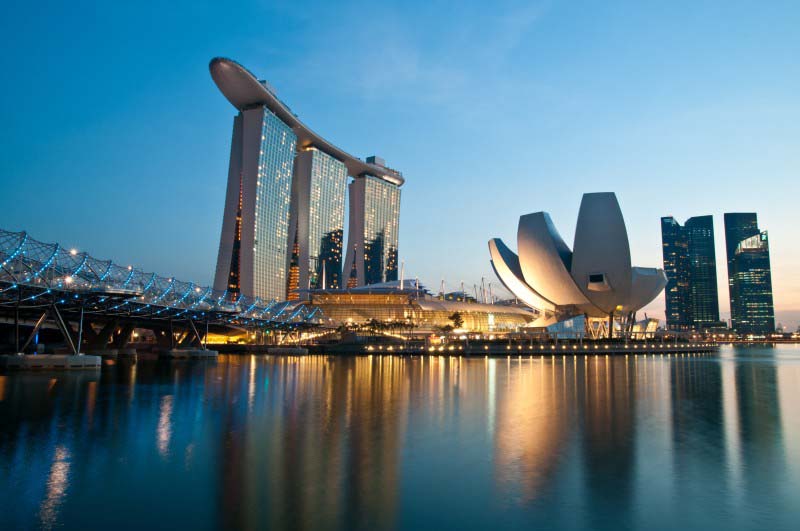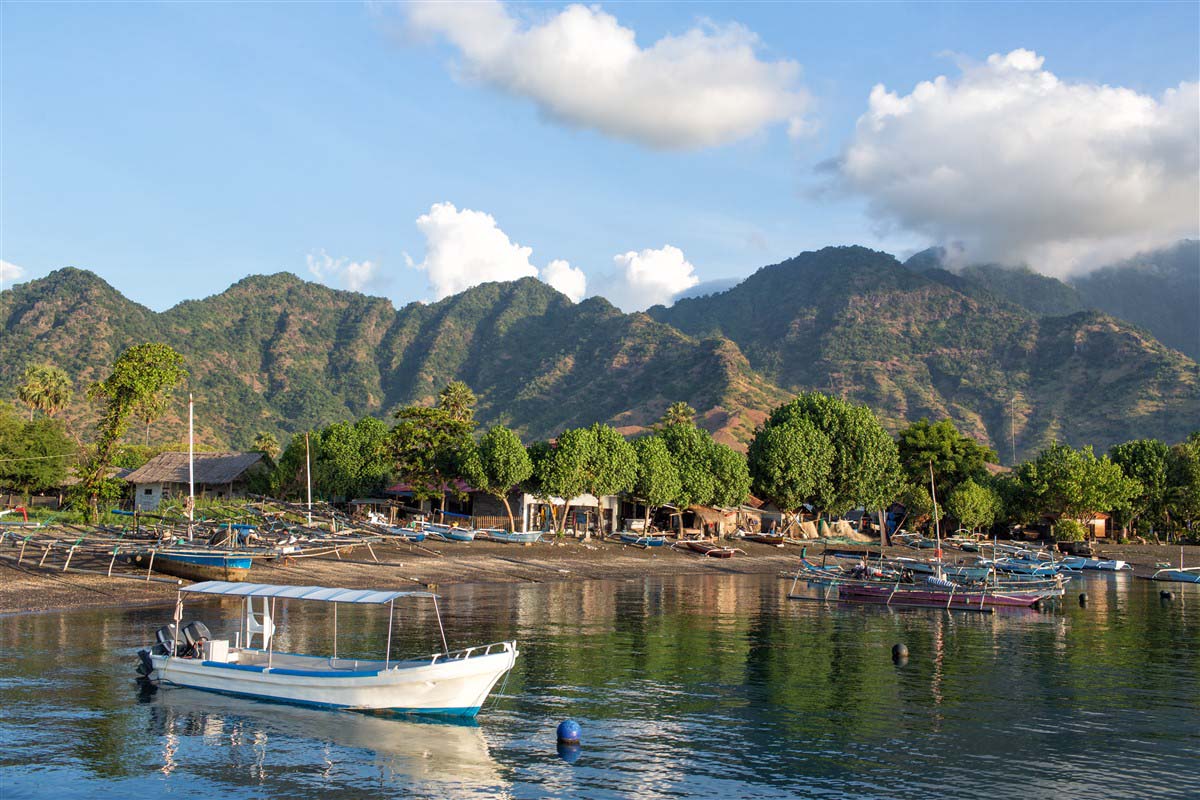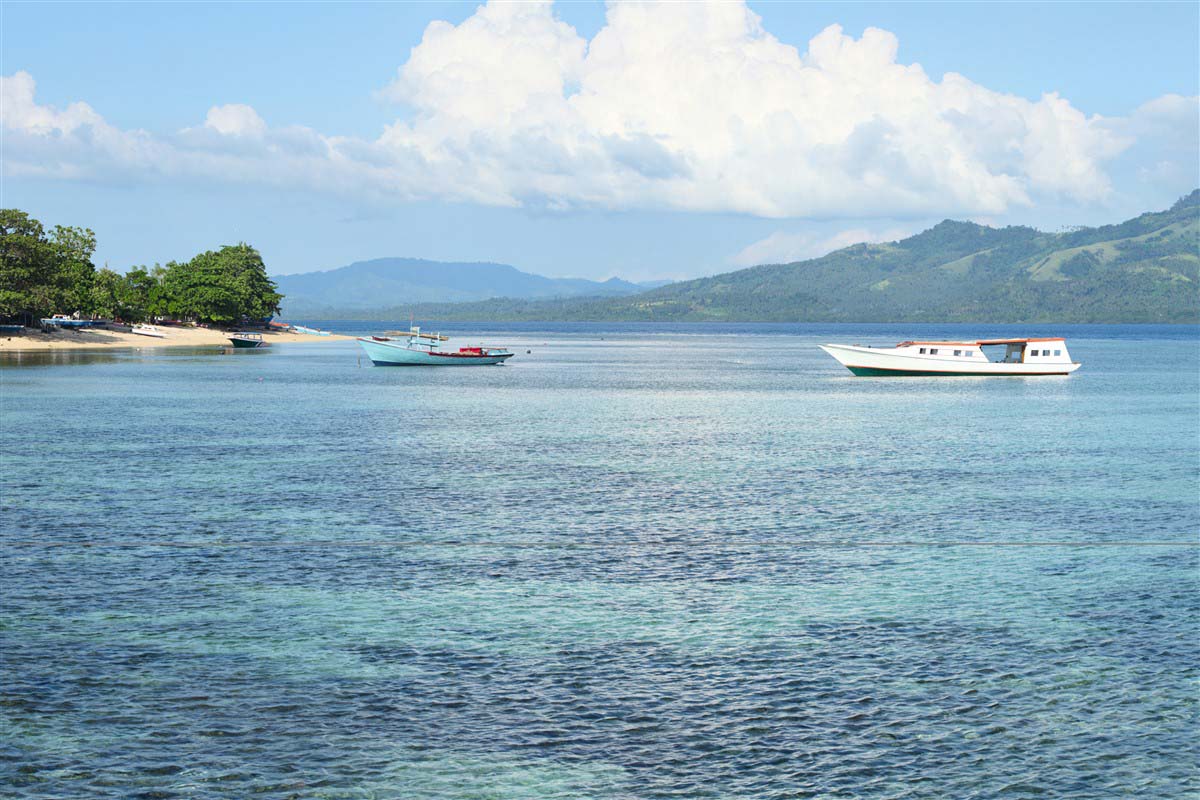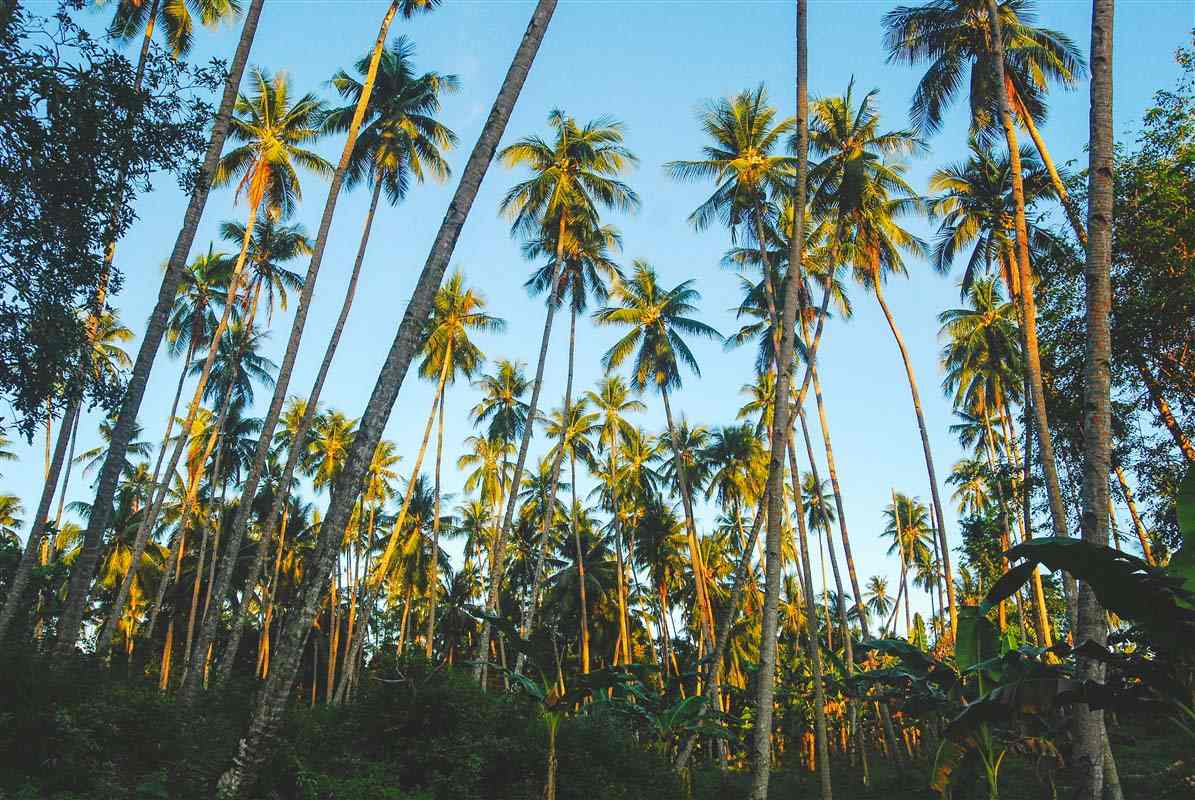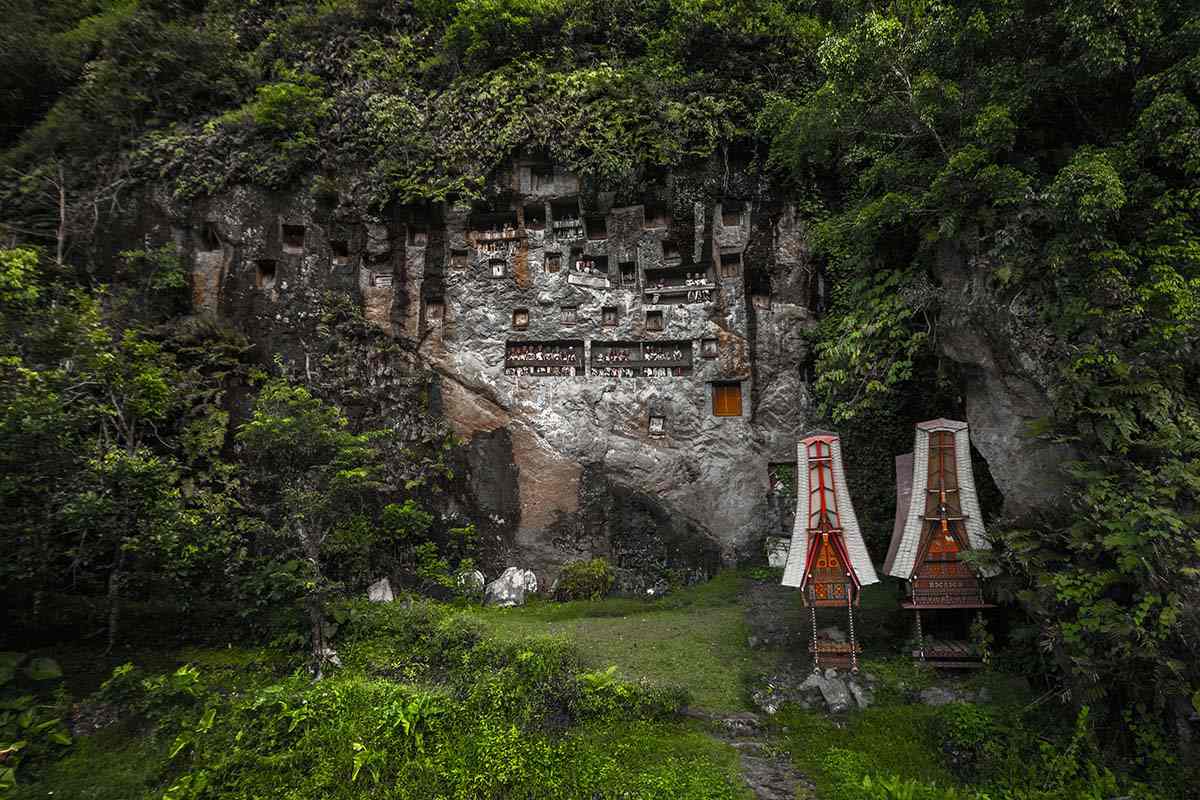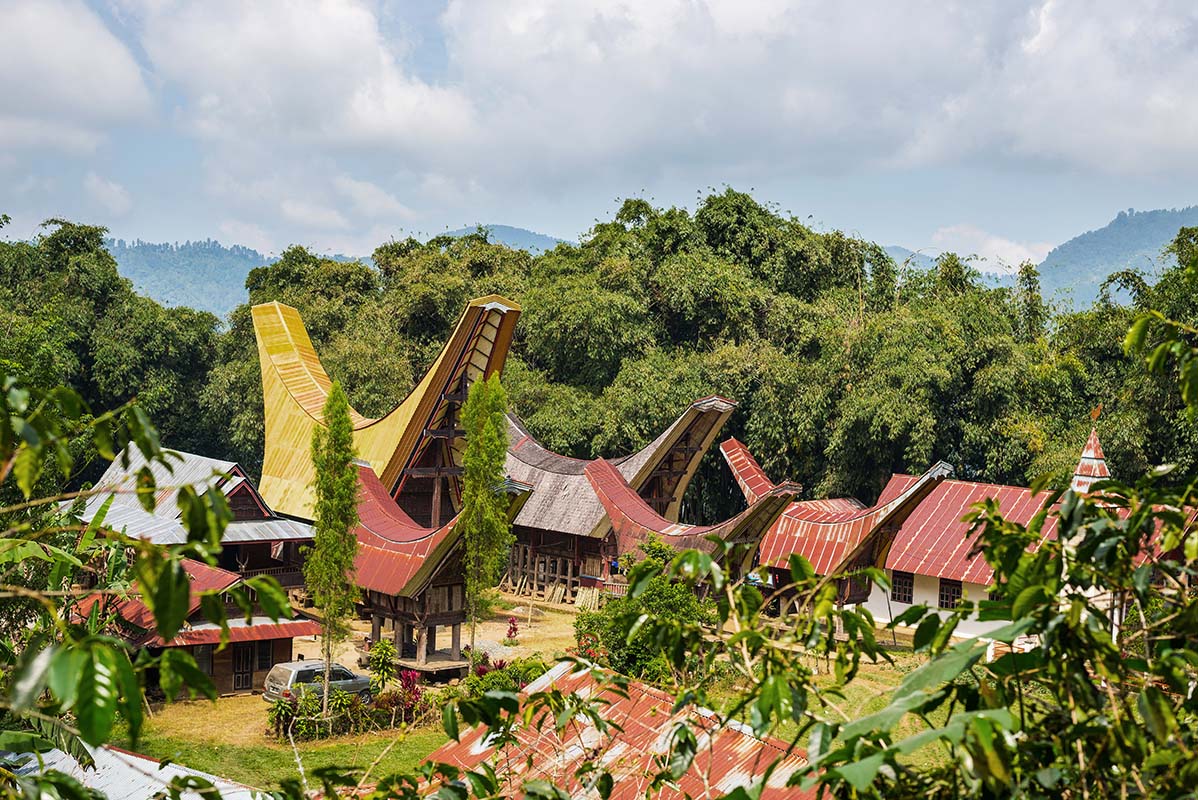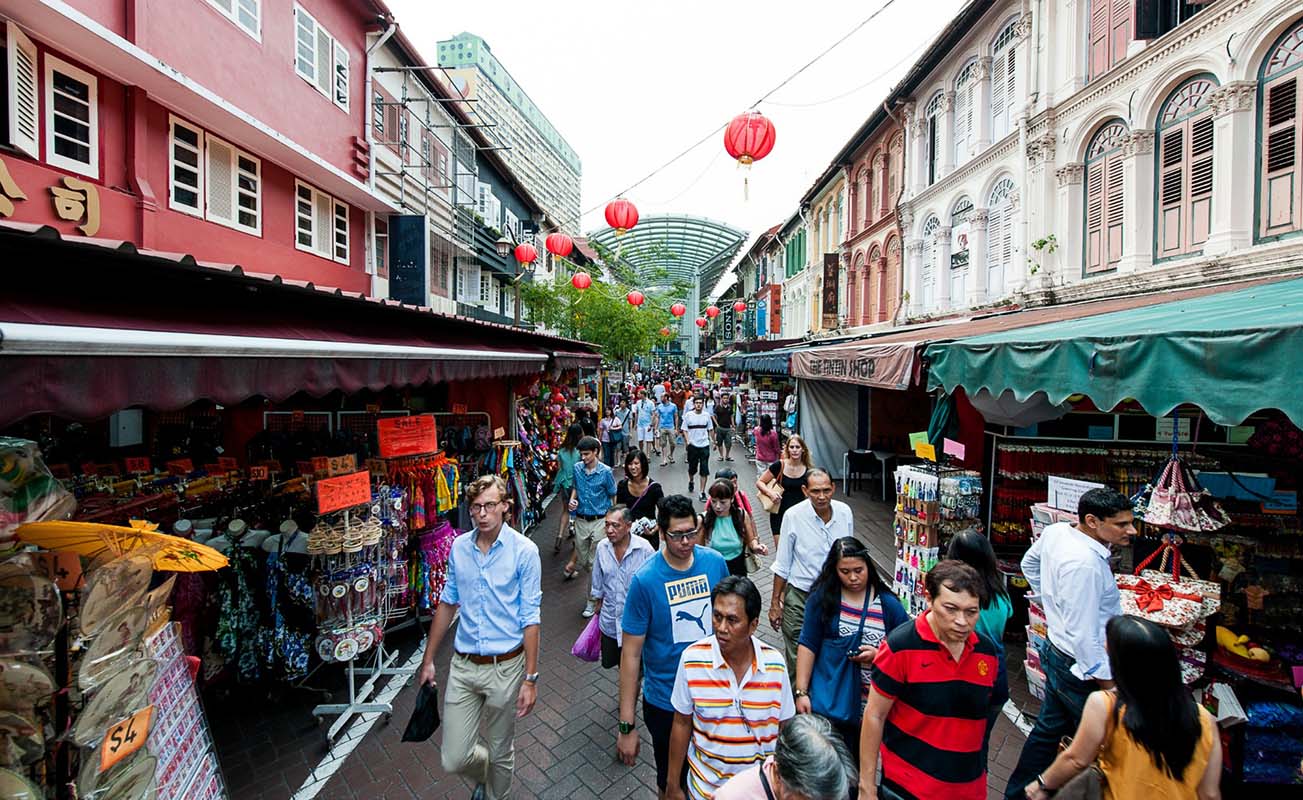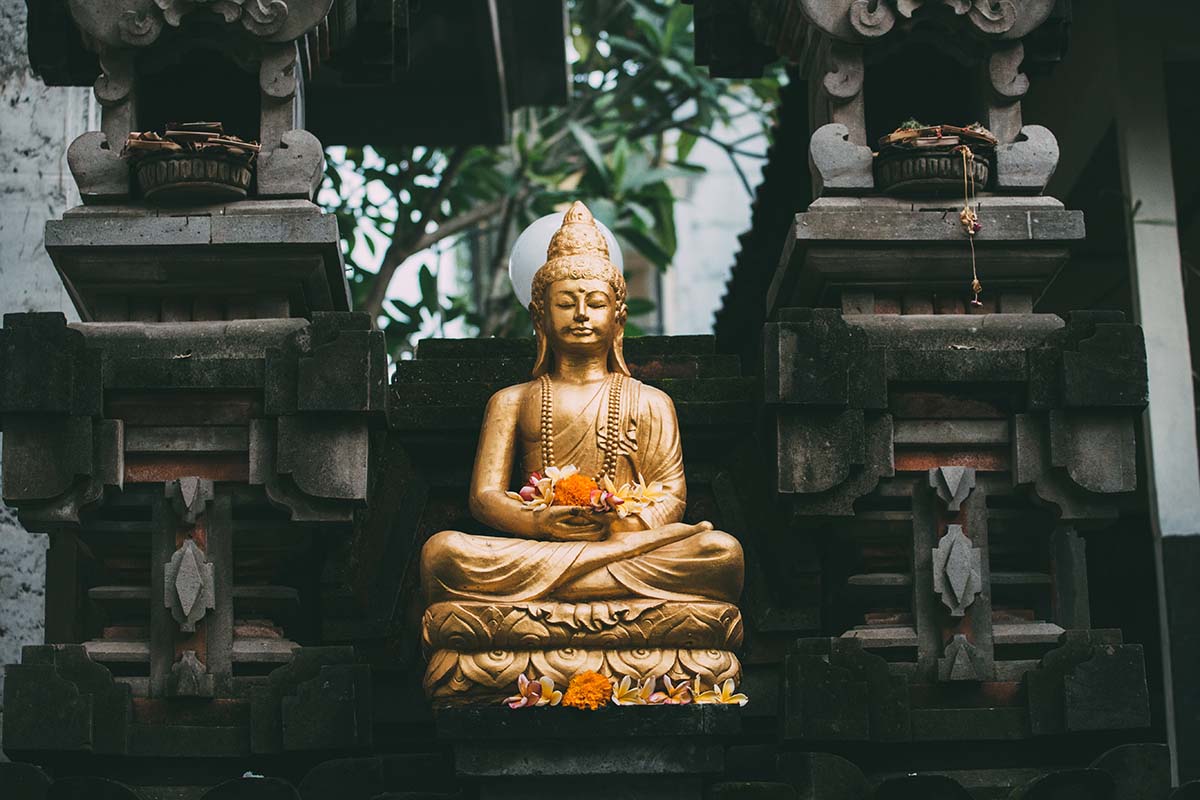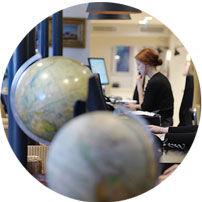 This 13-day Indonesian adventure combines the popular island of Bali with less visited Tana Toraja, as well as a brief stopover in the cosmopolitan city of Singapore. Highlights include the unusual graves and effigies of the Torajans in South Sulawesi, Balinese temples and a Singaporean history tour.
Route
Everything is 100% tailored to you
This evening you'll take a direct overnight flight to Singapore, taking around 13 hours, so sit back, relax and try to get some sleep as you fly to this captivating city.
DAY 2
Arrive in Singapore
You'll arrive at award-winning Changi Airport in the evening where you'll find a driver waiting for you to make the short transfer to your centrally-located hotel. Relax and unpack ready for your adventure to begin in the morning. If you have the energy for a nightcap, we'd recommend you try one of the city's top rooftop bars. Our picks are 1-Altitude - the highest in the city - and Ce La Vi on the roof of the Marina Bay Sands Skypark, 57 floors up.
Singapore's transformation from sleepy fishing village to global financial powerhouse is a fascinating one. Today, accompanied by a knowledgeable guide on a history-themed tour, you'll discover many of the colonial era landmark buildings including St. Andrew's Cathedral, finished in 1861, and the Old Parliament House, thought by many to be the oldest building in Singapore. You'll continue on to what is thought to be the landing site of Sir Stamford Raffles, British statesman and founder of modern Singapore, who lends his name to one of the city's most famous hotels.
You'll visit the Victoria Theatre and Concert Hall tp learn how European entertainment made its way east before you walk the path that rickshaws and bullock carts once took as you cross the Cavenagh Bridge, built of Scottish steel.
Grab a selfie in front of the iconic Merlion before ending up on the rooftop of the National Gallery to enjoy the views across the city. Tonight, perhaps round off your stay with a trip to the Gardens by the Bay or to Singapore's popular Night Safari.
This morning, you'll head back to the airport to catch three-hour flight to Makassar in South Sulawesi, where your Indonesian adventure begins. You'll be met by your drive to take a private transfer to your city centre hotel. After you've had time to settle in, you'll have the opportunity to take a tour of this Sulawesi port city with a private guide. Learn about the Bugis Phinisi Schooner shipbuilders down at the busy Paotere Harbour and uncover the history of Fort Rotterdam, one of the best-preserved Dutch forts in the country. The on-site La Galigo Museum explains the fort's fascinating story and sets the building in context.
DAY 5
Journey to Tana Toraja
The Toraja people are an ethnic group indigenous to the mountainous north region of South Sulawesi. Today you'll make the long car journey to Rantepao, part of their lands once totally isolated from the outside world but now open to visitors. Along the way, you'll be able to enjoy the Indonesian countryside and see plenty of Bugis architecture - characterised by stilted wooden homes - and make a stop for lunch at a local restaurant, arriving in Rantepao late this afternoon, in time for dinner.
DAY 6
Get to Know Torajan Life
This morning after breakfast you will make a visit to a local market. If you are here on a Tuesday or Saturday this will be a visit to the twice weekly Bolu buffalo market; buffalos and pigs are an integral part of the Torajan funeral ceremonies. On all other days, you will have time to explore the central food and produce market in Rantepao. After visiting the market, you will head south of Rantepao to visit two traditional villages, Lemo and Suaya. Both villages are enveloped by cliffs pierced with graves and tau tau (hanging effigies) of deceased nobility. These cliffs are also referred to as the 'death balconies' due to their perilous location. Lunch is then served in a distinctive Tongkonan - a traditional Torajan house - where you can hear about the spiritual elements of ancestral Torajan architecture.
This afternoon, visit Londa village where wooden coffins are suspended by ropes and poles extending from the cliffs. Continue to Kete Kesu, a village which has one of the finest ensembles of Tongkonan houses. These boat-shaped houses have tall roofs made of slender bristles which create strange silhouettes in the sky. The Tongkonan facades boast many carved and painted motifs, and buffalo horns adorn the wealthiest homes.
DAY 7
Trekking in the Torajan Countryside
After breakfast, you'll journey north to the traditional Torajan village of Palawa with its avenue of Tongkonan houses. Next, stop at a lookout in the highlands of Batutumonga and absorb the breathtaking views across the Toraja Valley. After a restorative lunch, it's time for a gentle hike. You'll trek along paths that cling to the lower flanks of Mount Sesean, affording vistas of rice paddies and black boulders expelled during volcanic eruptions many years ago. Visit local villages such as Lempo, Tinongbayo, Bori and Tikala, pausing to greet locals and observe their traditional lifestyle and customs. You'll notice the ancestral stone circles in these villages; each stone marks an important noble who has passed. On the way back to Rantepao, call in at a Todi weaving factory where the ancient technique and motifs for Ikat textiles are preserved.
This morning, you'll need an early start as you retrace your footsteps to Makassar. You'll arrive at the airport in good time to catch your evening flight to Bali that takes about 80 minutes. A driver will be waiting for you at Denpasar Airport to whisk you to nearby Jimbaran Bay, where you can kick back and relax for the next few days.
DAYS 9 to 11
Explore Jimbaran Bay and its Surroundings
Over the next three days, you can relax and enjoy the water and beautiful beaches of Jimbaran Bay. Although ideal for lazy days enjoying the sun, there's plenty in the surrounding countryside to entice you off your sun lounger if you want a change of scenery. We'd recommend you make a visit to cliff top Uluwatu or Tanah Lot, one of Bali's most famous sea temples, and a hot spot for a sensational sunset.
If you're keen to venture inland, its around an hour's drive to Ubud, Bali's cultural hub packed with galleries in an extraordinary setting surrounded by verdant rice terraces. We can also arrange surfing lessons on Seminyak beach.
DAY 12
Relax Before Heading Home
Enjoy one last leisurely morning on the delightful island of Bali. Once you've packed, a car will pick you up to return you to Bali's Denpasar Airport where you'll fly back to London.
Your connecting flight lands in London this morning leaving you plenty of time to make your onward journey home.
A Rough Idea of Price
Dependent on season, accommodation and activities
The estimated cost for this trip is £2,935 to £3,910 per person. The final cost of the trip depends on the way we tailor it especially for you. The final cost varies according to several factors, which include the level of service, length of trip and advance booking time. The exact price will be provided on your personalised quote. The average price for this trip is £3,260 per person.
A few of the benefits of travelling with us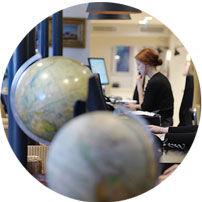 Get in touch
Our experts have the inside track on the destinations they sell and will tailor-make a holiday to your unique requirements.
Contact one of our Indonesia specialists