Itinerary Highlights
A tropical jungle with a lovely lagoon and total seclusion: Bawah Island is the epitome of the desert island, accessible by seaplane
Experience two very different islands
Enjoy a private tour of Singapore and an upscale hotel
You'll have access to our additional services, including our local Concierge
Contact one of our Singapore specialists + 44 (0) 20 3958 6120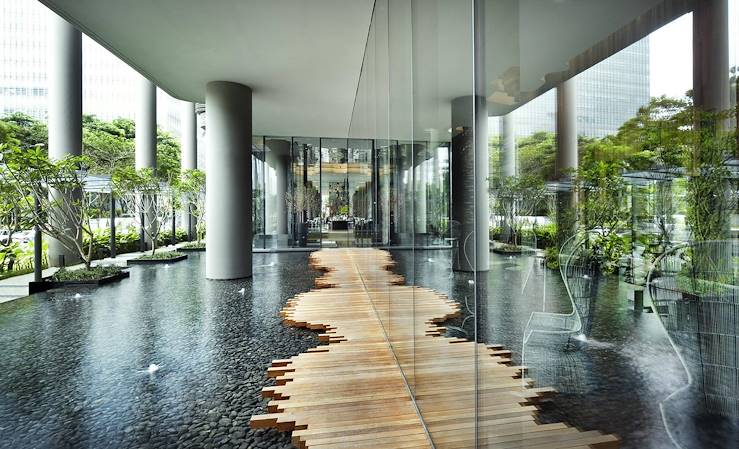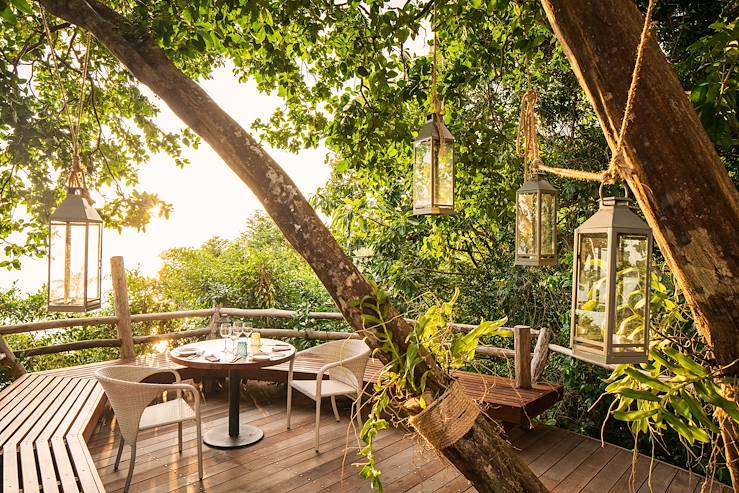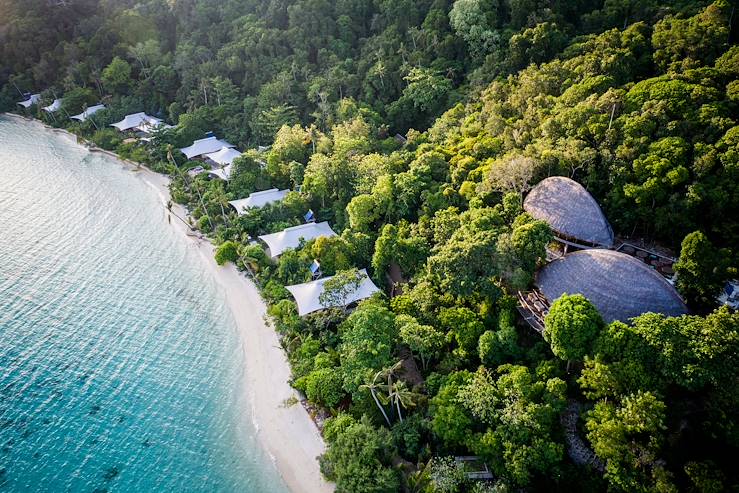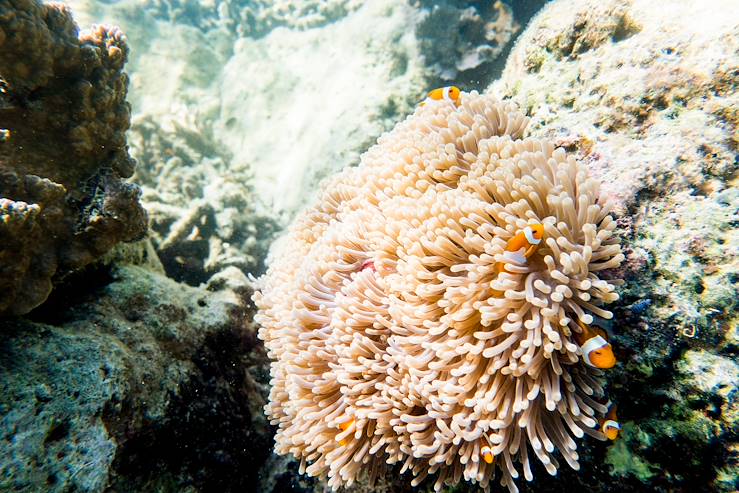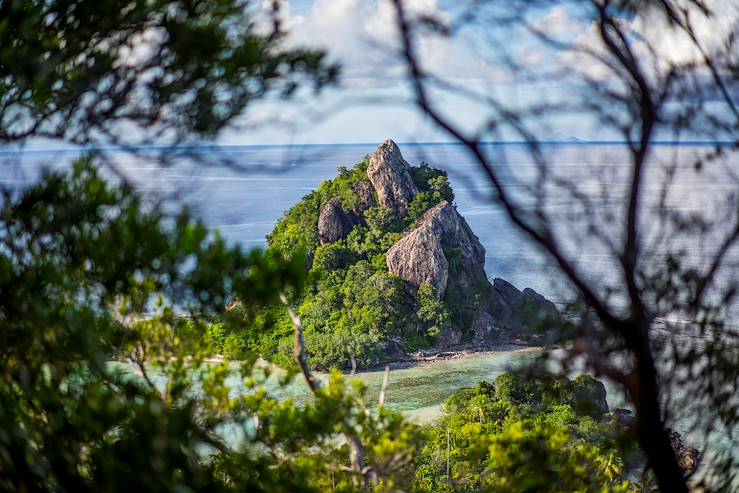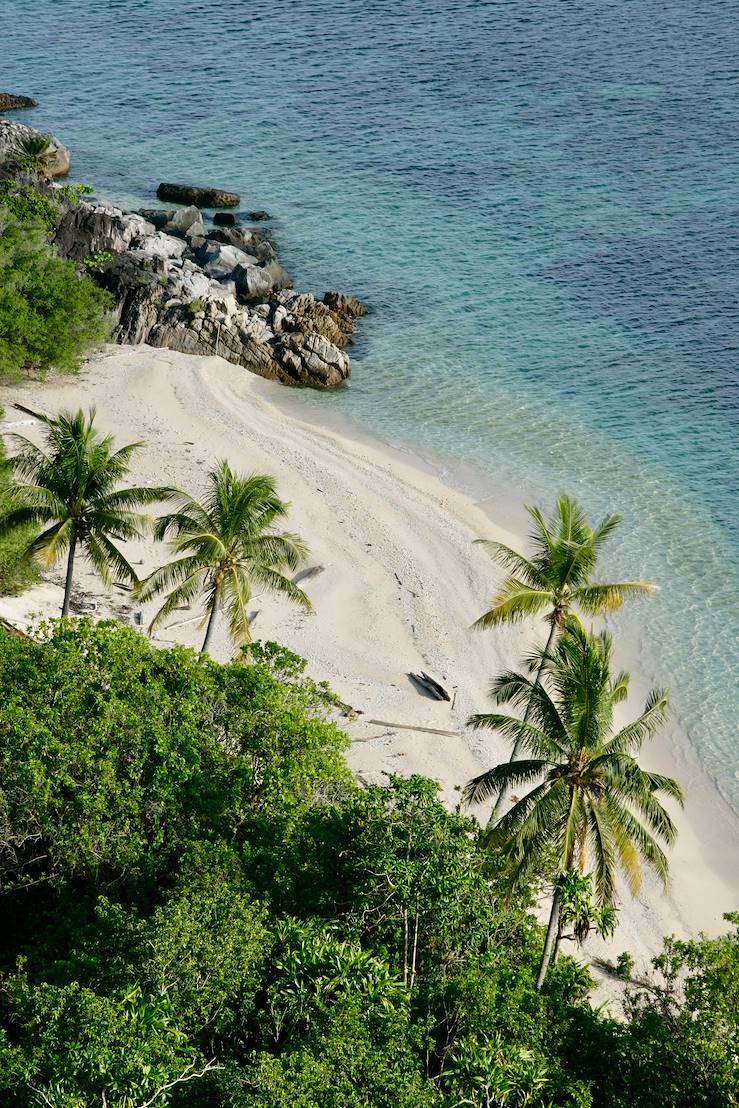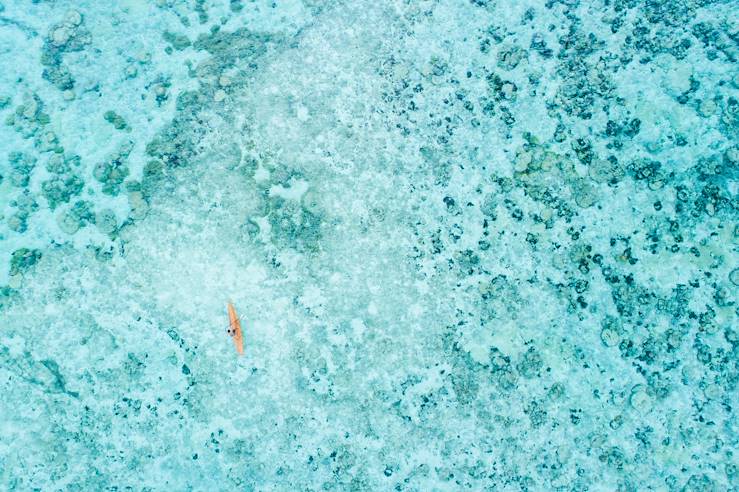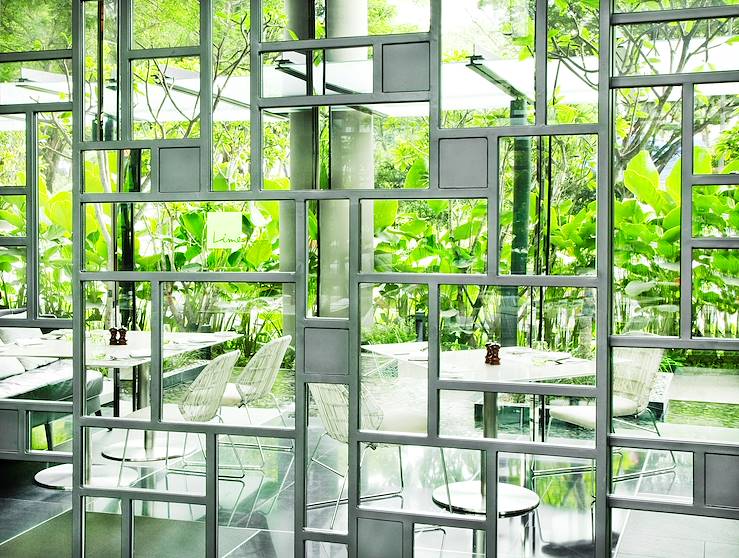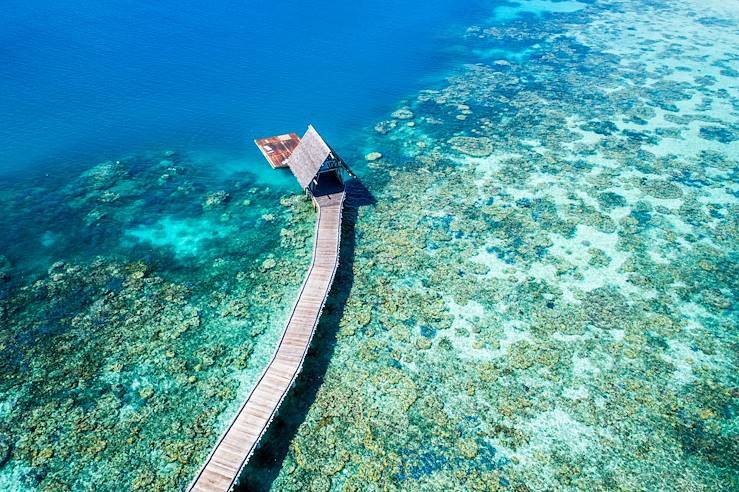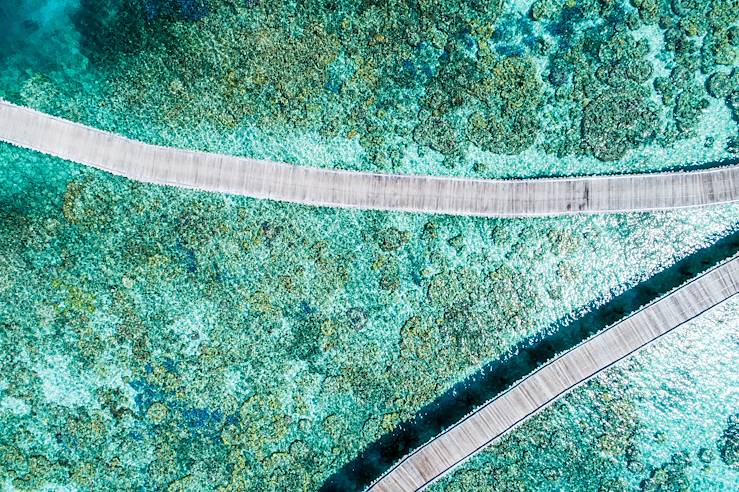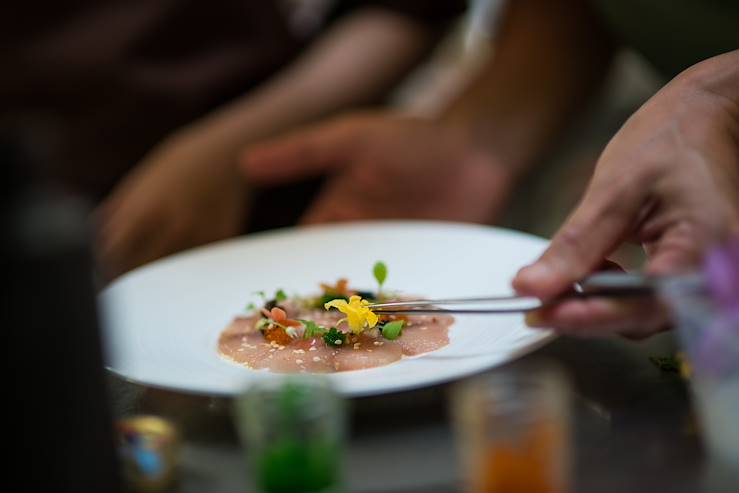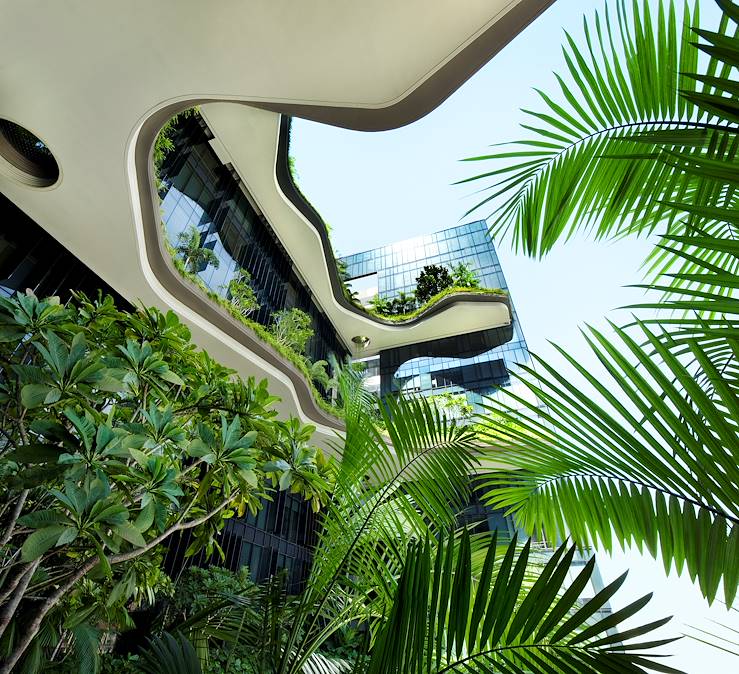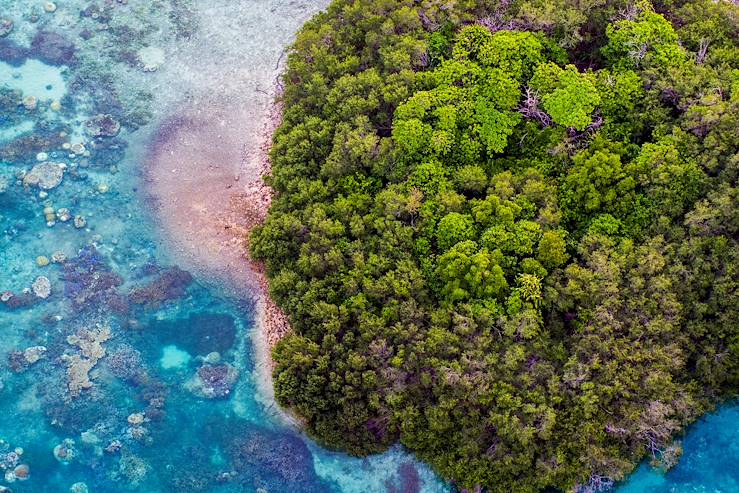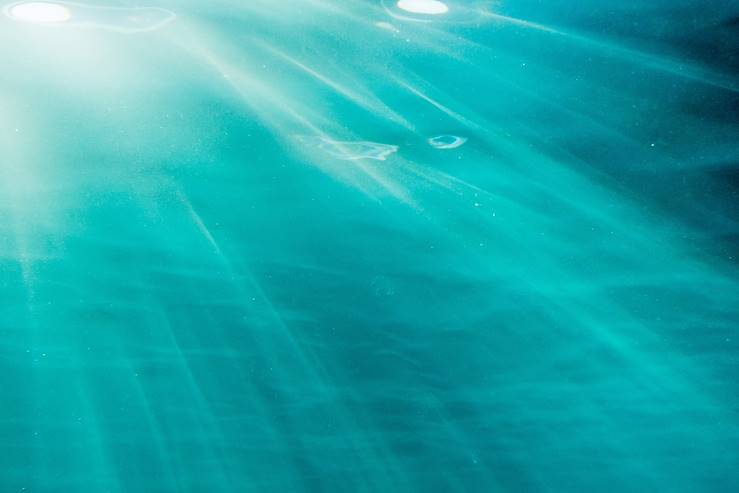 TWO ISLANDS, ONE TRIP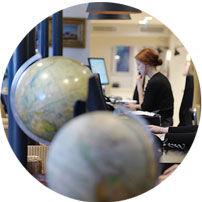 First there is the island nation open to the world, then there is the private island far away from the world. The sheer excitement and creativity of
Singapore
, followed by the privacy and nature fusion of
Bawah Island
. The two combine beautifully: after being immersed in the heart of modernity, absolute seclusion is next. And in between: a short boat ride and a
one-and-a-half-hour seaplane flight
to your intimate Indonesian retreat. In Singapore, your hotel embodies a unique concept, the '
garden hotel
' where nature is ubiquitous: a green architectural gem that stands out amid the steel, concrete and glass forest of the business district. Two visits are already in your itinerary: must-sees with a
private guide
, and a second,
personalised walking tour to experience Singapore like a local. Then, on your private island, the itinerary is centred around the landscape with swimming, snorkelling, relaxation, spa treatments and dinners in the warm evening air. Finally, you have the contact details of our local Concierge service, who can be reached at any time to meet your last-minute needs.


SINGAPORE
A city and a state all at once, amazing Singapore is a futuristic and modern city. The cleanest city in the world - with its equatorial climate and lush vegetation - is experiencing rapid economic dynamism. In less than fifty years, it has become a hub of world trade and one of the world's richest countries, preserving temples of its various religions and growing a bioclimatic skyscraper forest that reconciles glass and green. Singapore is also one of Asia's top gastronomic capitals. Singaporeans love their food and are serious about eating, and here you can find every type of world cuisine. Multiple delights, from Michelin-star meals and Hainanese chicken rice, chilli crabs and other noodle soups from street vendors, to food courts in shopping centres, this place is a true culinary heaven.


BAWAH ISLAND
A dot in the South China Sea, somewhere between Borneo and the Malay peninsula in the Anambas archipelago, the small island stretches for just under half a square mile and is covered in a dense rainforest. A pristine tropical paradise surrounded by breathtaking sea views, it's home to islands, translucent sea, three lagoons and thirteen sandy beaches. It is hard to imagine that places like this still exist. The hotel located on the island has slipped in as discreetly as possible, to be at one with its surroundings and ensure eco-responsible luxury. Eco-villas are nestled under trees at the edge of the beach, or on stilts in the sea. Sand trails and wooden walkways can be used to reach each other. Roofs are made of palm leaves, some of the furnishings are made of floating wood, design outcrops add a modern touch without it looking modern. The interior layout is astonishingly chic and comfortable. There is one seafood restaurant and a contemporary Pan-Asian restaurant and two bars open to guests. The spa is an added pleasure. Nautical activities, hiking and relaxation all feel so much more magical in this slice of paradise.
Route
Everything is 100% tailored to you
DAY 1
Flight to Singapore
Overnight flight, arriving the next day.

Welcome on arrival, private transfer and three-night stay in the business district, a stone's throw from Chinatown. From Pickering Street, this wonderful hotel really stands out. This architectural gem is out of place amid the Central Business District's forest of steel, concrete and glass. This accommodation is based on the usual concept of a 'garden hotel' where nature is ubiquitous, from the green facade (reminiscent of rice terraces) to the rooms and their wooden walls. Walls lined with plants, small ponds, gardens with sofas scattered around them, and occasionally featuring large bird cages, stand alongside each other. The infinity swimming pool completes this slice of paradise, where you can admire the skyline day and night.
There are very few remnants of the original Singapore where Sir Raffles set up an English trading post two centuries ago. The city has transformed into a singular megalopolis where ethnicities and eras bounce off each other. One thing that makes Singapore so unique is its propensity to bring together frantic shopping with pious contemplation in Taoist temples, a powerful metropolis with nature in its enormity, and a present with the near future.
Included the itinerary - Half a day with a private guide. An unexpected and colourful diversity reveals itself as you delve deeper into the city: visit Chinatown, Little India, the Malaysian district of Kampong Glam, and more. Among the iconic buildings are the Old Parliament House (1827), the Old Supreme Court Building (1939 - but the new building, designed by Foster and Partners in 2005, is worth a look), the Cricket Club (1884).The splendid botanical garden, created in 1859, is the only UNESCO World Heritage institution of its kind. While walking around and admiring the orchid collection, it is clear to see why this has UNESCO classification. The Taoist Thian Hock Keng Temple, founded in 1839 by Fujian Chinese and built in their vernacular style, is still visited today.
Included in the itinerary - A tour of Singapore with an expert guide. Our guides are lovers of Singapore and Asia, enthusiasts of multicultural travel and experiences, and fans of the country's nightlife and culture. Over the years, they have become real locals, knowing the city by heart and offering a truly immersive experience in this fascinating and buzzing city. With no set itinerary, they adapt the tour to each person's interests and wishes.
Things to see and experience - Walk Emerald Hill, the Peranakan neighbourhood, where charming colonial houses have been restored and where restaurants and shops are located - Explore Orchard Road on the weekend with local families - Discover the green trail that winds through the heart of the city and immerses you among the most beautiful butterflies in the world - Relax in the 'Avatar' atmosphere of the Gardens by the Bay - Walk the suspended footbridge over the canopy of the primitive forest in the MacRitchie Nature Reserve - Experience the Singapore Flyer, Singapore's Ferris wheel, for its views.
DAY 5
Singapore - Bawah Island
Take your private transfer to the harbour and speedboat to Batam, a small Indonesian island in the Riau Archipelago across the Singapore Strait. From there, transfer by seaplane (an 80-minute flight) to your secluded private hotel island south of the China Sea, between Borneo and the Malay Peninsula, where you will stay for four nights.
Take four full days to relax in your deserted Indonesian paradise. Enjoy access to the spa – with treatments and massages – and all non-motorised water activities on the island (excluding diving). Snorkelling, paddle boarding and glass-bottom kayaking allow you to explore the immediate surroundings of the island and its rich seabed; or for panoramic views, head to the island's heights where you'll be rewarded with a walk through a rainforest populated with birds, butterflies and lizards. As for the cuisine, two restaurants offer the flavours of the sea and new Asian cuisine. As night falls, gaze at the Milky Way with the telescope available for guests to use.
DAYS 10 & 11
Bawah Island - Singapore - Return flight
Return transfers by seaplane, boat and car to Singapore airport and catch your flight home. Overnight flight, arriving the next day.

A la carte
WITH A FEW EXTRA DAYS - YOGYAKARTA, JAVA
Extend your Indonesian adventure with just a two-hour flight to Yogyakarta, the fertile heart of Java. Start by strolling through the city's old neighbourhoods, a custodian of Javanese classicism, and the bird market. The day begins with a visit to the Sultan's Palace and a performance of wayang kulit. The puppets tell the two sacred tales of Hinduism: Ramayana and Mahabharata. Then, escape the city to admire Borobudur and Prambanan – two of the most famous Hindu and Buddhist shrines in the Yogyakarta area – both on the UNESCO World Heritage List. Explore the rice fields and meet a volcanologist at the Mount Merapi monitoring centre for a fascinating experience.
Option
A Rough Idea of Price
Dependent on season, accommodation and activities
The estimated cost for this trip is £6,400 to £7,900 per person. and the final cost of the trip depends on the way we tailor it especially for you. The final cost will vary depending on several factors, including the level of service, length of trip and advance booking time. The exact price will be provided on your personalised quote. The average price for this trip is £6800 per person.
International flights to Singapore with a scheduled airline
Airline taxes and fuel surcharge
Airport/hotel private transfer on arrival in Singapore
Transfer by road and by high-speed boat between Singapore and Batam, round trip
Seaplane transfer between Batam and Bawah Island, return trip
Three-night stay in Singapore in a double room with breakfast included
Five-night stay on Bawah Island in a double beach suite with full board (excluding alcoholic beverages)
Half-day tour of Singapore's must-sees with a private guide
Singapore discovery day in the footsteps of local
Access to the spa and wellness centre (treatments and massages) and non-motorised water activities (excluding diving) on Bawah Island
Local mobile phone provided
Our local Concierge service
A few of the benefits of travelling with us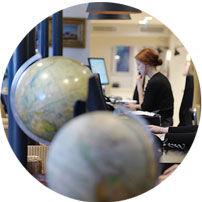 Get in touch
Our experts have the inside track on the destinations they sell and will tailor-make a holiday to your unique requirements.
Contact one of our Indonesia specialists