Itinerary Highlights
Sample some of the world's cheapest Michelin star food in Singapore
Travel through the rainforest in search of orangutan and elephants
Hit the beach on Bali's south coast
Contact one of our Indonesia specialists + 44 (0) 20 3958 6120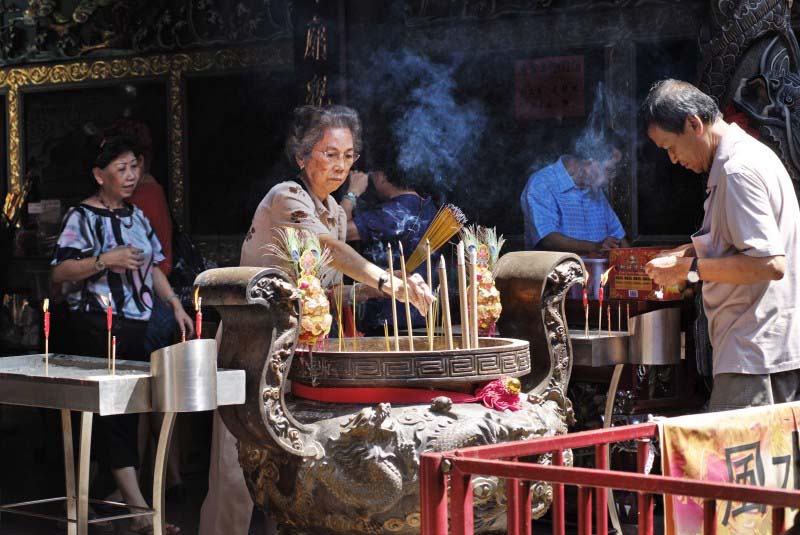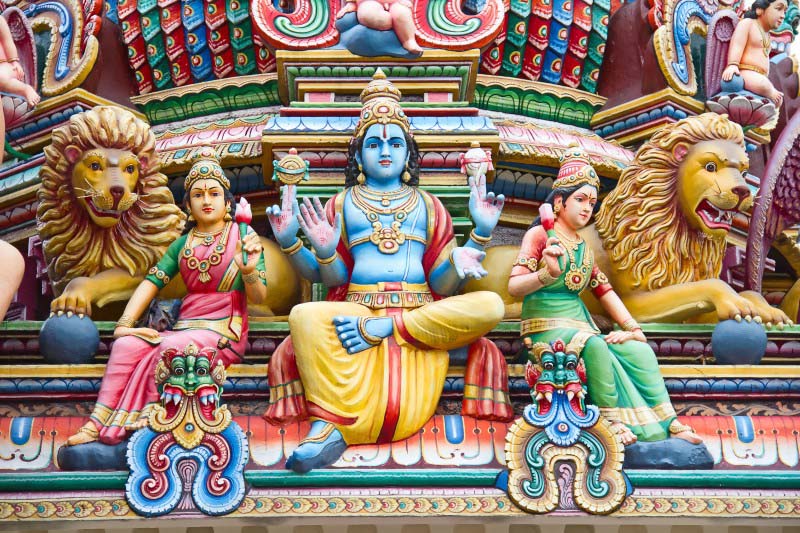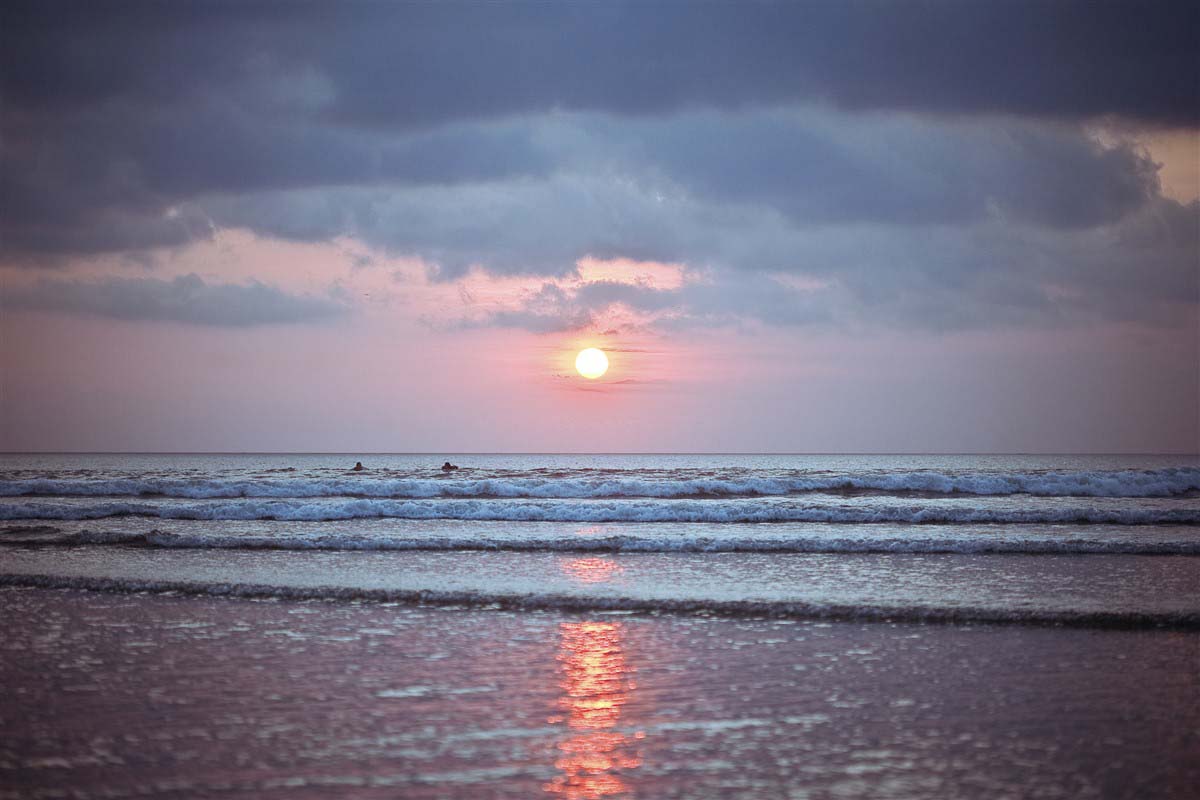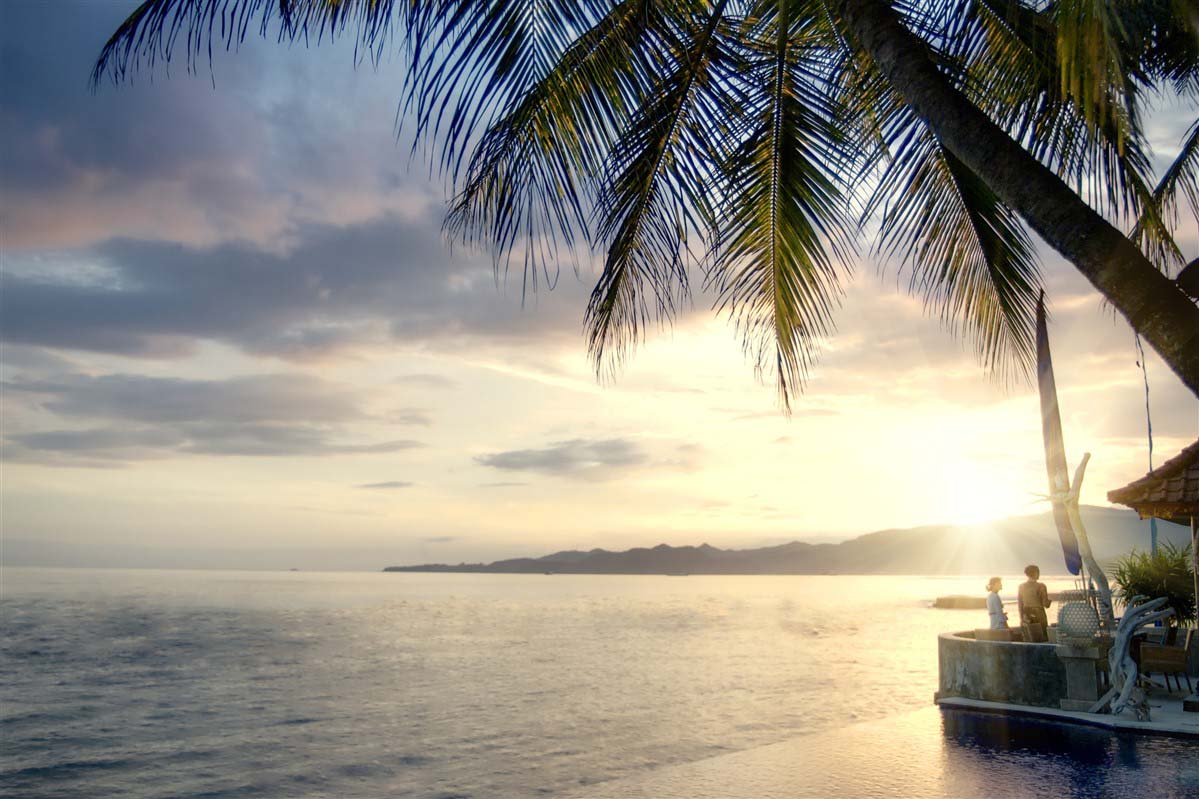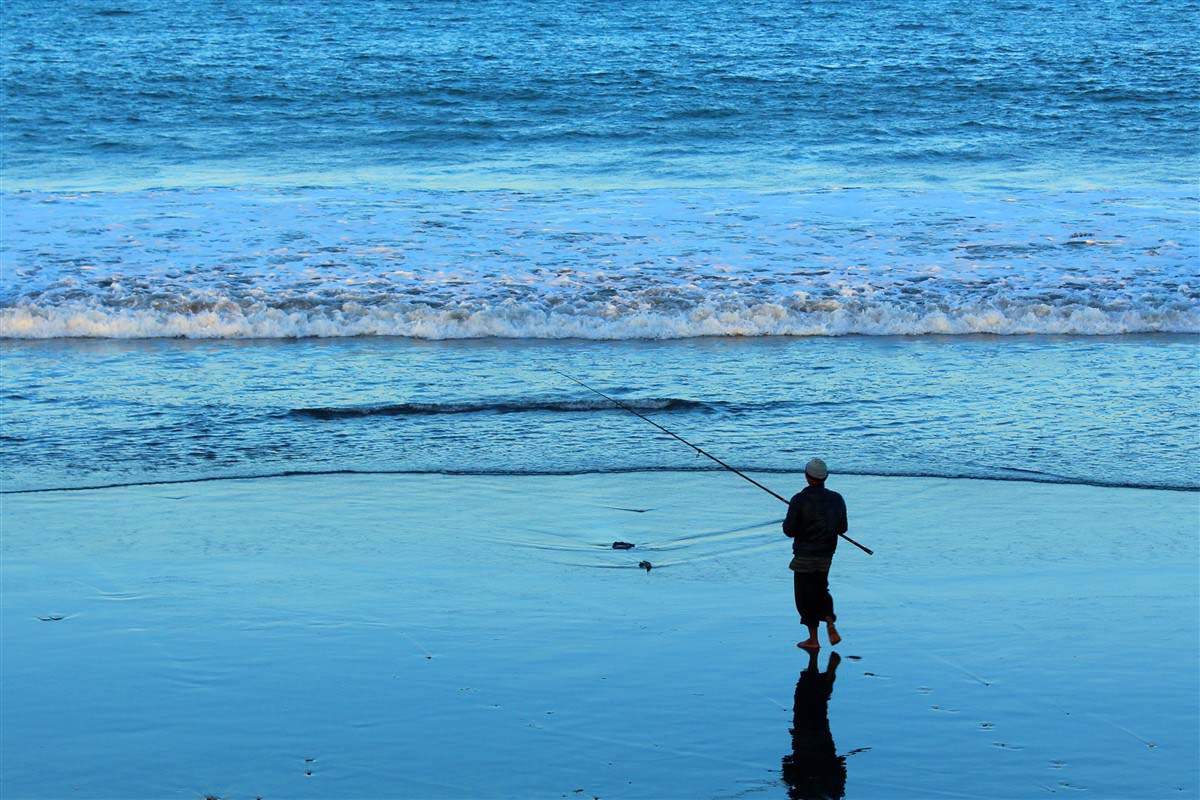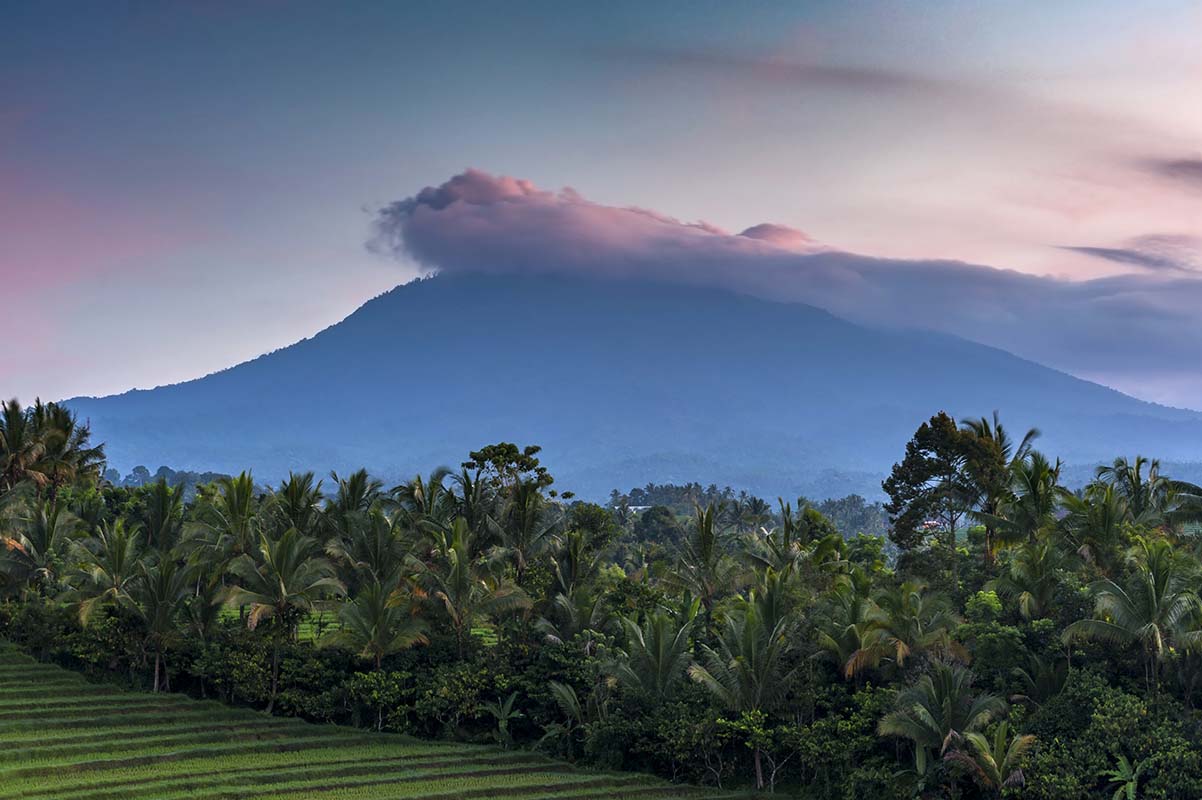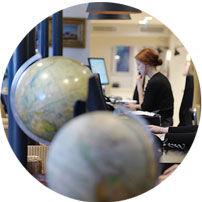 This is an intrepid thirteen day trip to explore the rainforest of Northern Sumatra in search of orangutan and elephants, followed by some (well-earned) R&R on the beaches of Bali. There's also some time for the city slickers to enjoy the world class shopping and restaurants of Singapore on the way - what a combination!
Route
Everything is 100% tailored to you
DAY 1
International Flight
Begin your journey by taking an overnight international flight to Singapore.
Upon arrival in the city you will be met at the airport by our representative on the ground, before being privately transferred to your hotel. The drive should take around twenty minutes into the city centre. You'll likely be arriving in the evening so check in, refresh, and head out to dinner - we will happily make a reservation for you prior to travel and can recommend the very best places for a first meal of the holiday. Should you arrive earlier in the day, the remainder of the day is free for you to relax and gently start exploring - again, we can suggest some of the best sights to start with.
This morning is yours to spend doing some leisurely exploring. Later today, one of our guides will meet you at your hotel for a private walking tour of the city. This walking tour of one of Singapore's well preserved historical areas is best taken in the afternoon to escape the heat of the day and let you enjoy the colour of Singapore at night.
During your tour you will wander through one of Singapore's first port areas; whilst the area has changed markedly, buildings here still date to the late 19th century and the area is awash with temples and towering trees, making for a gentle introduction to the formation of modern day Singapore. Next you'll head to Chinatown, which is always a hurried hub of activity and a great people watching spot. Should you want to sample some of the world's cheapest Michelin star cuisine at the Liao Fan hawker stand in Chinatown, we suggest you join the lunchtime queue pre-midday! The final stop on the tour sees you walk to Clarke Pier, where you will take a 40 minute bumboat ride. This is a great way to see the variety of different architectural styles that are at play in this fascinating city, plus, the sun should be setting by now so you'll see the city lights start to twinkle as you cruise.
This morning you will leave Singapore behind and fly to Medan in Sumatra. The flight time is around an hour and a half so you'll be there in no time and, of course, we will arrange transfers to and from your accommodation at either end. Your first night in Sumatra will be spent in Gunung Leuser National Park, where you will be staying in the small community of Tangkahan. The drive will take around three hours and you will pass through local villages and jungle as you go.
Having settled in, this afternoon you will enjoy a visit to an elephant sanctuary. This is a wonderful eco-tourism venture, where you can interact with and bathe the resident Sumatran Elephants - a really special experience. Alternatively, enjoy a dip in the river, from where you can spot monitor lizards on the banks; or walk to a nearby cave to spot bats. Then, back at your lodge, laze away an evening in your hammock, chilled drink in hand and lush remote rainforest all around you.
Next stop on your Sumatran adventure is Bukit Lawang, which will take three hours by private car to reach. As you drive through more of the beautiful island, getting deeper into the rainforest, keep cameras at the ready and eyes fixed firmly out of the windows.
On arrival to Bukit Lawang you will check-in to your lodge and spend your afternoon enjoying the gorgeous views and idyllic rainforest lifestyle.
Today you will head into the rainforest with your guide for a full day of jungle trekking. You will hopefully spot the area's famous wild orangutans and Thomas Leaf Monkey's, as well as getting to experience the sheer natural beauty of this incredible wild island. Your guide will have a packed lunch ready for you today, so you can enjoy a picnic lunch in the midst of the rainforest. Afterwards you will slowly trek back to the lodge, where you can relax by the river, enjoying a good book and chilled drink before dinner.
After a tranquil few days in the jungle, this morning you will fly to Bali, where you will be privately transferred to the cultural heart of Bali - Ubud. The drive will be just under two hours but as you make your way through the terraced rice paddies, you'll want to keep your eyes peeled for some stunning views and various Hindu temples with colourful offerings left outside.
Spend this afternoon relaxing by the pool at your new hotel. Alternatively, since the spas in Ubud are superb, we could book a rejuvenating treatment for you, either in your hotel spa or at one very nearby.
You'll be picked up early this morning in a vintage style VW convertible, to begin your day tour of central Bali. The first stop will be the rarely-visited stone relief of Yeh Pulu, which is over 900 years old and depicts scenes of everyday life during that period in its stone carvings. After exploring with your guide, you'll continue your drive through one of the most beautiful valleys in Bali, Gunung Kawi. Take the descending stairs among terraced rice fields to arrive at the resting place of 11th century Raja Anak Wungsu and his wives. This ancient tomb is surrounded by nine stone Candi sculptures, crafted from lava rock.
The journey then continues with a drive to the slopes of Mount Batur, arriving at the edge of the volcanic caldera which is over seven miles at its widest point. From here, the views of Bali's most active volcano are stunning. Batur soars over 5900ft high and has a turquoise green lake at its foot, the largest lake on Bali. You will be able to descend along a road to the base of the crater and take a short walk along the black lava as your guide explains more about Bali's numerous volcanoes and fascinating tectonic activity.
Return to the crater rim for a simple local lunch at the Lake View Restaurant, which overlooks the Batur Crater Lake. After lunch, get back in the car to drive through various small villages to the Holy springs of Sebatu. This little sanctuary is used by the locals who bathe in the holy waters for purification, and collect the water to use for religious ceremonies. After visiting Sebatu, it's time to begin making the journey back to your hotel, but with time for one last stop at the tiny village of Perkedui, where you can enjoy a Balinese coffee and soak in some sunset views of the verdant rice fields.
This morning is another active one, as you get up to take a guided bike ride and explore the local landscape. You'll cycle for just under two hours, cruising past untouched rice terraces and villages dotted with traditional houses and temples. Stop off to meet the friendly locals, take photos of scenic spots and learn about the local culture as you cycle. Your route will end at a temple where you will receive a blessing by a traditional Balinese priest.
From here, you will be picked up by car and transferred to a local restaurant for a well-earned lunch. The afternoon is then yours to relax back at your hotel.
DAY 10
Head to Southern Bali
Today you will be privately transferred down to southern Bali and the coast. After a busy, adventure filled last week and a half, this is your chance to sit back and relax in the gorgeous Balinese sunshine.
We work with a great range of hotels all along Bali's southern coast so whatever your tastes, we will find the perfect place to suit you. Upon arrival, drop your things in your room and head straight down to the beach for a cocktail or two before sunset and dinner.
Over the next two days we suggest you take plenty of time to simply sunbathe, swim and feel the sand between your toes. The Balinese beaches are beautiful, palm fringed places to while away a day or two so we're sure time will pass idly by.
However, if the desire to explore or stay active does strike, rest assured there are a number of things to see and do here too. Some of our favourite activities are shopping in the colourful markets, trying your hand at surfing, exploring the local temples at sunset, and learning how to make your own satay sauce during a cooking class.
Sadly it's home time and today you will be privately transferred to the airport in time for your flight. The flight will be overnight and depart late in the afternoon, giving you the morning to enjoy a precious last few hours in the sunshine.
A Rough Idea of Price
Dependent on season, accommodation and activities
The estimated cost for this trip is £2,880 to £3,455 per person. The final cost of the trip depends on the way we tailor it especially for you. The final cost varies according to several factors, which include the level of service, length of trip and advance booking time. The exact price will be provided on your personalised quote. The average price for this trip is £2,880 per person.
A few of the benefits of travelling with us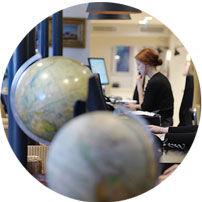 Get in touch
Our experts have the inside track on the destinations they sell and will tailor-make a holiday to your unique requirements.
Contact one of our Indonesia specialists