Itinerary Highlights
Bali and Lombok are a dream pairing for experiencing the best of Indonesia, from temples and rice paddies to white sandy beaches


The accommodation offers a wild natural environment and special settings and atmosphere


Private tour of Tirta Empul Temple, walking tour through paddy fields, diving, cooking lessons, yoga sessions... it's all in the itinerary


Access to our local Concierge and all our usual additional services


Contact one of our Indonesia specialists + 44 (0) 20 3958 6120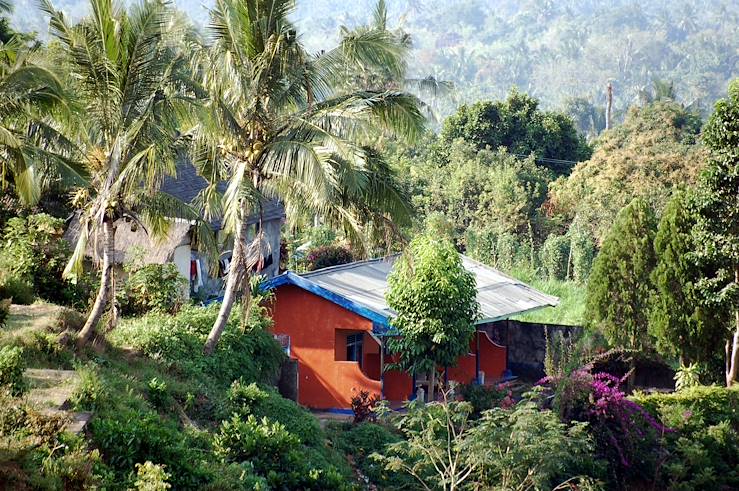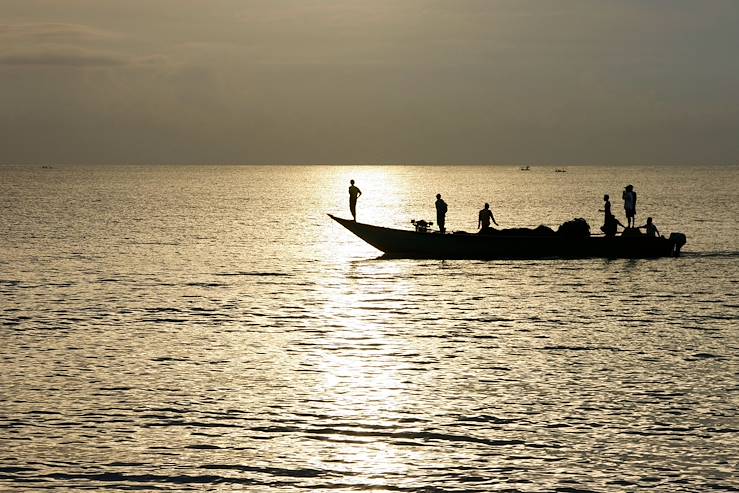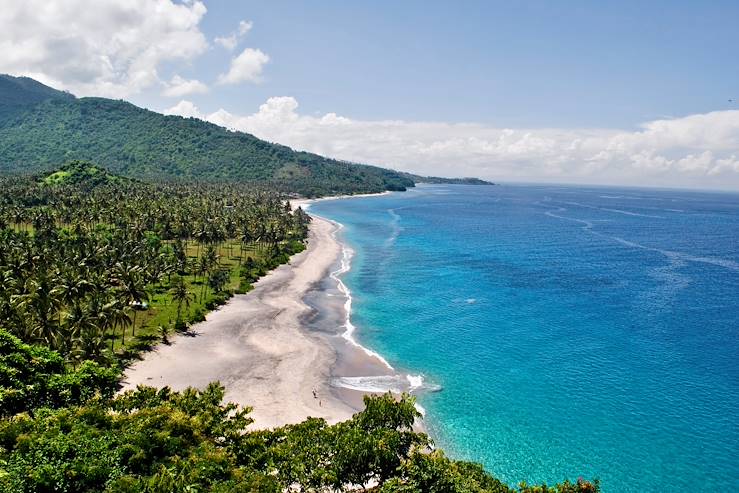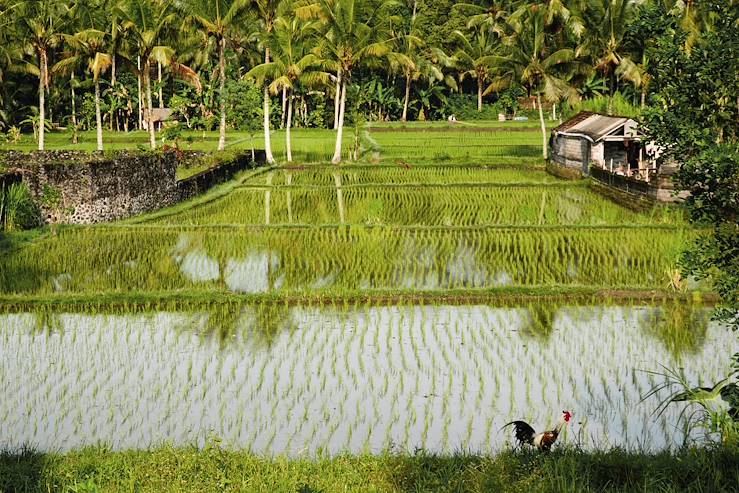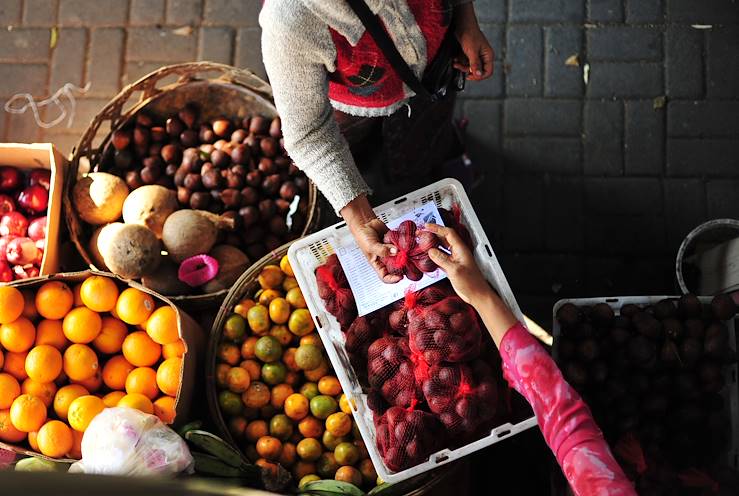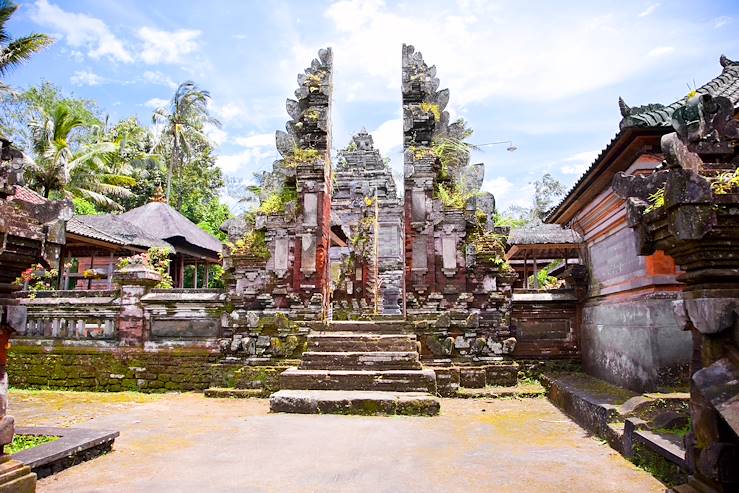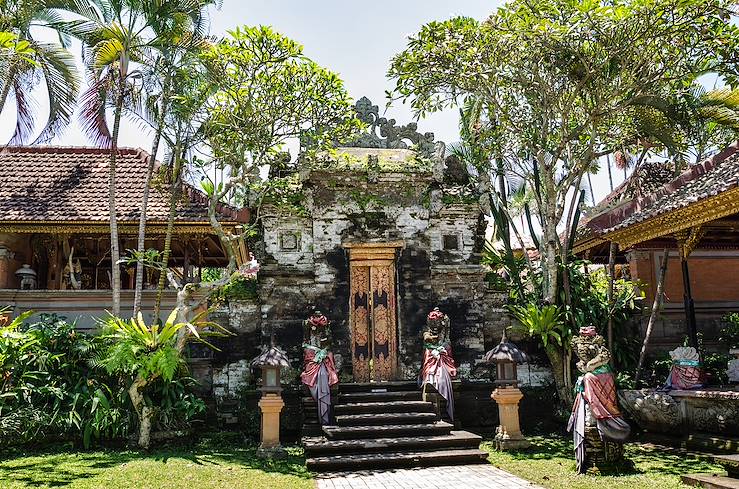 From Bali to Lombok - Indonesia's standout islands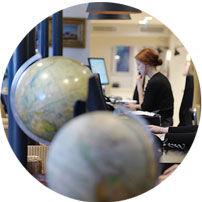 This trip combines charming hotels with discovering the 'two' Indonesias: Bali with its temples of religious devotion and green rice fields, and Lombok with its wild beaches. First off, Bali and particularly
Ubud
, the island's spiritual heartland. Next up is
Bangli
, still in Bali but farther north-east, with stunning landscapes of terraced rice fields dotted with temples and villages, against the backdrop of Mount Agung. Finally,
Lombok
, meaning 'chilli pepper', which has managed to feel as if it was 30 years ago, apart from a few dreamy hotels on the shoreline, and is a little slice of paradise for you to stop, unpack your suitcase and enjoy.
YOUR TRIP
We
aim to make the travelling part as smooth and smart as possible with international flights as well as private transfers. During each leg of your trip, there is enough time to soak up the essentials and explore with expert local guides. To get the most from this trip, we have already planned some highlights: in Ubud, visiting temples and sacred springs, in Bangli, a nature walk with a medicinal herb specialist followed by a yoga session and a Balinese cooking lesson. And in Lombok, a half-day snorkelling trip on the tiny island of Gili Meno. The rest of the time, you're free to spend your days as you like, with the help of a travel Dossier including our hotspots, and our on-site Concierge can be reached by a simple phone call for further inspiration.




Island hopping
Ubud - Bali
If Bali is the island of a thousand temples. Ubud alone is home to hundreds of them and is the island's cultural capital. Balinese people embrace the future while maintaining their traditions; they seek harmony in their lives which they express by celebrating beauty through dance, painting and sculpture. Festivities celebrating the Hindu gods are common: it's fascinating to witness processions of women marching to the beat of drums, carrying pyramid-shaped offerings topped with fruits, flowers or food on their heads.

The hotels mirror the island as a whole: a perfect blend of refinement, hospitality and nature.

Explore the surroundings of Ubud by mountain biking, rafting and riding... or more simply by walking along the narrow edges of the rice fields, from one terrace to the next. The smiling faces of the locals encountered along the way are a delight.




Lombok
has retained both its tranquillity and wilderness. However, developers have latched onto this, so it's best to see what it has to offer away from the crowds. Our choice of accommodation prizes intimacy and closeness to nature, with its villas spread across a tropical garden. It has everything: dazzling sunsets at sea with Bali on the horizon, swimming opportunities in calm water, local fishermen... Nearby are the foothills of Mount Rinjani volcano, teeming with waterfalls, lush green forests and peanut fields; a wilderness that is perfect for hiking and discovering the 'Sasak' culture, a Muslim ethnic group whose language and culture are unique to the island.
Route
Everything is 100% tailored to you
DAY 1
International flight to Denpasar (Bali)
DAY 2
Ubud, the heart of Bali
Welcome with priority airport clearance and private transfer to accommodation for four nights. Located not far from the traditional village of Ubud, Dwaraka The Royal Villas is the perfect place to relax and recharge in the heart of lush tropical surroundings. The stunning view of the rice fields beautifully complement the idyllic setting of this undeniably charming location. The architecture of the Dwaraka Villas incorporates the finest design features of the Balinese royal household with modern luxury facilities, providing guests with an exclusive and comfortable setting. Not forgetting attentive and discreet service, bespoke facilities, an organic restaurant, a spa and convenient access to the region's many attractions.
In the itinerary - Ubud's temples and sacred springs. The lush green region of Ubud is home to many authentic villages, temples and sacred springs. Discover just some of its many attractions along its country roads and rice fields, such as the Pura Kehen Temple; the traditional village of Penglipuran with its bamboo-roofed houses and craftsmen at work; the majestic Gunung Kawi temple in Tampaksiring, built in the 11th century on the banks of the Pakerisan River, an important place of pilgrimage that houses tombs carved into the rock; the mystical atmosphere of the holy springs of Tirta Empul temple, famed for their purifying and medicinal powers. A visit to the Ceking rice terraces in Tegalalang, renowned for their sweeping views, is the perfect way to end your adventure.
Drive to Bangli and stay in your second delightful property, in the heart of the Balinese countryside. A peaceful eco-lodge with the feel of a guest house surrounded by rice paddies, with Mount Agung volcano as a backdrop and the beach within walking distance. These charming little thatched-roof dwellings don't come with air con or televisions, but they do open out onto the lush natural environment, with a swimming pool snaking between the villas, and also plenty of walking opportunities.
Two days to recharge, explore the Balinese countryside and meet the villagers. More intrepid explorer can push on as far as the Pura Besakih Temple on the slopes of Mount Agung. A complex of about twenty temples; the main one is Pura Penataram Agung, one of the most sacred places in Balinese Hinduism.

In the itinerary - A tour with a private expert guide to learn about medicinal herbs, which are still regularly used by the Balinese. Just as with cooking, the core components used in traditional medicine are drawn from the island's natural bounty. Health and staying in tune with the natural environment also apply to the body; a yoga session is the perfect way to appreciate how it helps keep body and mind in balance.
In the itinerary - A Balinese cooking lesson. Spice mixes are perhaps the main feature of Balinese cuisine, giving dishes most of their flavour and intensity. So, it's not surprising that the Balinese take great care in creating them. Novice cooks are shown the ropes in the capable hands of an expert. Here, cooking isn't just about ingredients but encompasses the culture as a whole; the 'why' is just as important as the 'how'. Then, it's time to taste the end results.
Private transfer to the pier and then take a speedboat to Lombok. Located on the edge of a coconut grove, on the island's most stunning piece of coastline, the Oberoi Beach Resort offers an idyllic dream setting for all visitors looking for a private and romantic getaway. With exclusive access to the beach and stunning views of Bali's Mount Agung volcano, The Oberoi Beach Resort, Lombok covers sixty acres of beautiful gardens, adorned with large native trees and bougainvillaea. The accommodation features thatched villas and pavilions, all with breathtaking views of the ocean and lush garden. The beautiful infinity pool and the open-air spa complete this unique setting.
The Lombok coast perfectly complements the unspoiled beauty of the rural hinterland and the rich cultural heritage of its people: on these few days by the coast try to make time to venture inland.

Island experiences not to be missed - Surfing at Gerupuk inlet - Climbing to the top of the sacred peak of Mount Rinjani - Visiting a deserted cove north of Senggigi - Attending traditional Sasak celebrations - Dining on grilled fish at the Coco Beach restaurant (where lunches are often accompanied by a good nap in the afternoon breeze)...

In the itinerary - A half-day snorkelling trip on Gili Meno. This trip out to sea is an opportunity to swim and snorkel in crystal clear waters and explore a reef with its abundant marine wildlife of multicoloured fish, sea turtles and manta rays.
DAYS 12 & 13
Return International Flight
Transfer to the airport, return flight and arrival the next day.
A la carte
With a few extra days
- Immerse yourself even more in Indonesia's way of life, by starting the trip with a cultural prelude in Yogyakarta, the culture hub on the island of Java. Among many other treasures, it's home to the country's two most beautiful temples: Borobudur and Prambanan. Those eager to see more (and with more time to spare) can also extend the trip with a short detour to Singapore.
A Rough Idea of Price
Dependent on season, accommodation and activities
The estimated cost for this trip starts from £3,660 to £4,555 per person. This trip is tailor-made to your exact specifications so prices will fluctuate. The final cost varies according to several factors, which include the level of service, length of trip and advance booking time. The exact price will be provided on your tailor-made quote. The average starting price for this trip is £3,930 per person.
International flights with a scheduled airline
Airline taxes and fuel surcharge
Priority clearance through immigration and customs on arrival
Transfers by private, air-conditioned vehicle, with driver
Padang Bai to Lombok crossing, by speedboat
Four-night stay at Dwaraka The Royal Villas in Ubud, one bedroom pool villa and breakfast
Three-night stay in Bangli in a double room with breakfast
Four-night stay in The Oberoi Beach Resort, Lombok in a luxury double room with garden view, room only
One-day tour of Ubud's temples and sacred springs, with a private expert guide
A walk, discovering herbal medicines in the Bangli countryside, with a private expert guide
A private yoga session
A private Balinese cooking lesson
A half-day snorkelling trip on Gili Meno with a private instructor
Our local Concierge service
A few of the benefits of travelling with us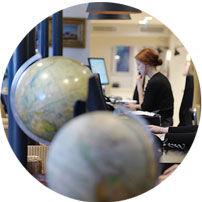 Get in touch
Our experts have the inside track on the destinations they sell and will tailor-make a holiday to your unique requirements.
Contact one of our Indonesia specialists