Itinerary Highlights
A short hop to combine Australia & Bali, from the awe-inspiring wilderness of the Top End to the sweetness of the Island of the Gods
Boat trips to spot crocodiles, surfing lessons, meeting with local people... it's all in the itinerary
Optional, a few days in Singapore on the way home
Includes all our usual additional services, such as fast-track airport services and our local Concierges
Contact one of our Australia specialists + 44 (0) 20 3958 6120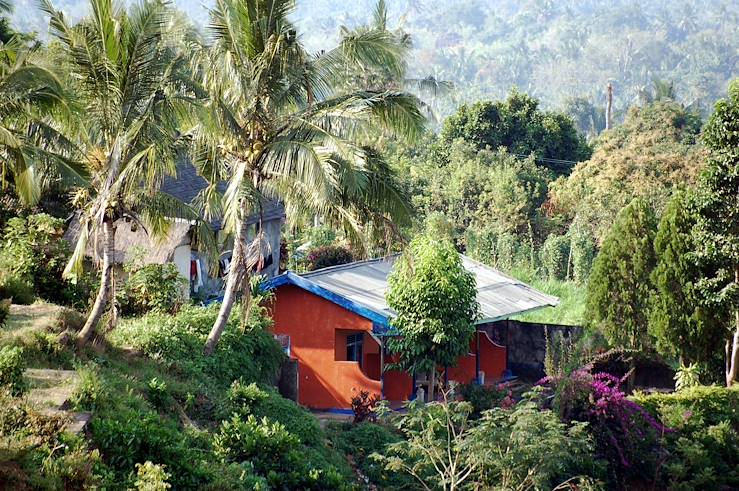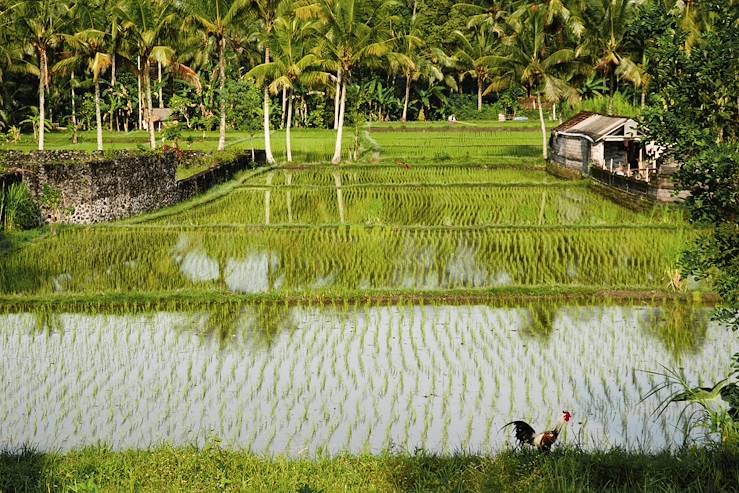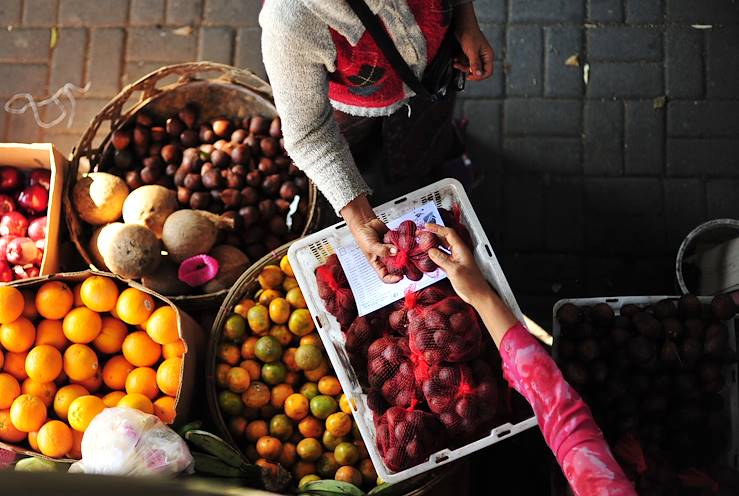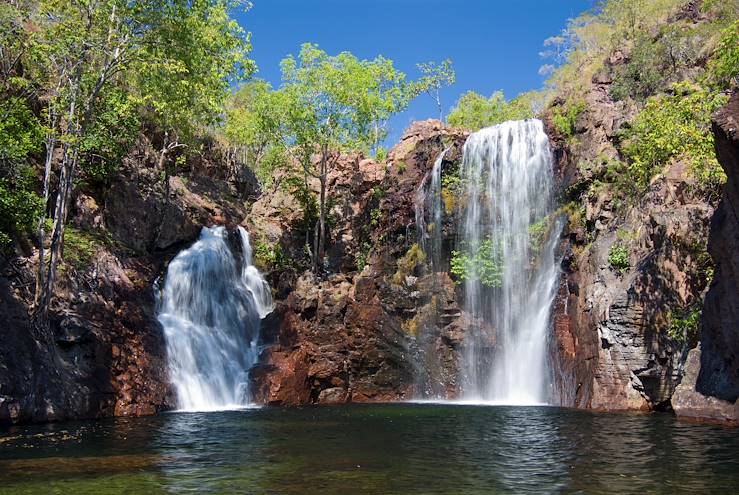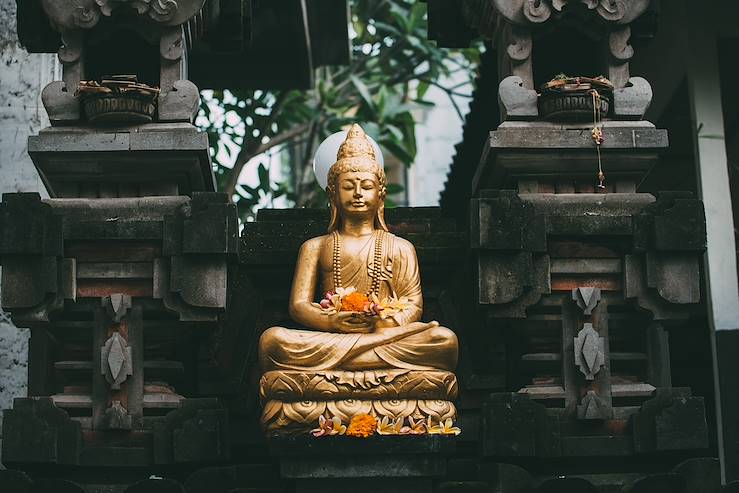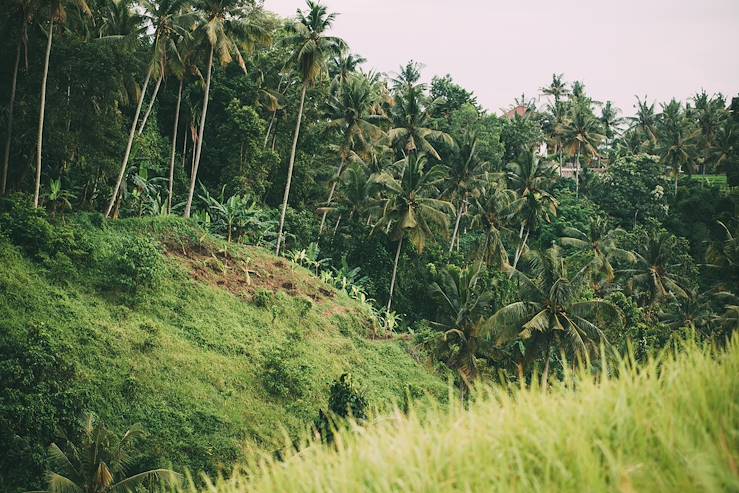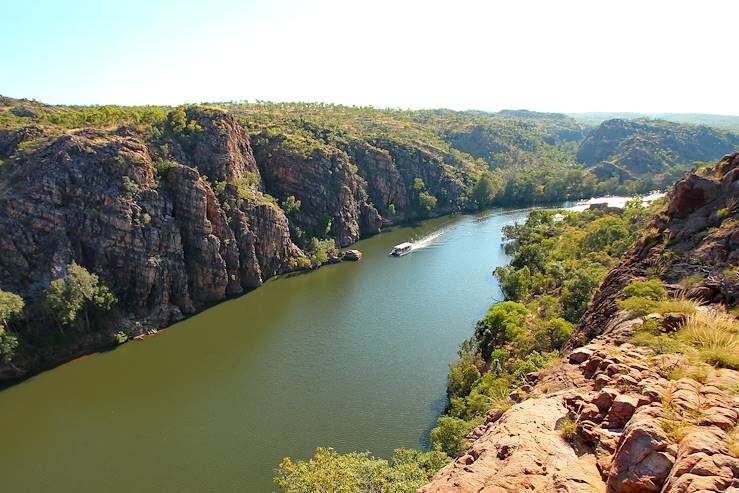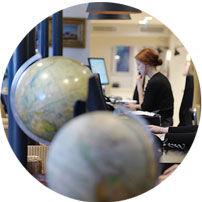 Australia and Bali are two islands that share more than you would imagine. Of course the first, because of its gigantic dimensions, is more than an island. But moving from one to another - these islands are almost 'neighbours', on a global scale - makes it clear that there are few places where a 'way of life' still exists. The cool Australian attitude and Balinese gentleness are not just a myth, but a reality. And the landscapes and scenery aren't bad either. The
Top End
, on the northern tip of the Australian mainland, owes much to the famous UNESCO-listed Kakadu National Park, a natural, geological and cultural wonder. Wildlife is prolific here, especially crocodiles. In
Bali
, the people are friendly and welcoming and surrounded by lush, verdant landscapes.
Relax by the sea in Seminyak with swimming, surfing and sunshine. On land, Ubud is Bali's cultural and spiritual 'capital'. Nearby, its rice terraces are endless waves of bright green.
Your trip
Australia is ideal road-trip country with its long distances, alluring landscapes, horizons and long straight roads. Here you will have a comfortable and safe car, upon arrival in Darwin and for the duration of your Australian stay. During this Oceania-Asia two-parter, you will also have the opportunity to experience other modes of transport. By boat first, in the Nitmiluk Gorge then on an iconic billabong at Kakadu. Here you'll see the majestic Top End and have crocodiles for neighbours, placid yet unnerving. In Bali, the aquatic element is still there but this time you can dive in during an introduction to surfing in a surfing hot spot. As an option, you can hit the road in Ubud to survey its surroundings in a vintage convertible. But travel is as much about people as it is about movement. This is why we have included an introductory walk in the footsteps of a local in Ubud in your itinerary, as well as an a la carte culinary escape with a Balinese family, the food coming from the market to the table via their own stoves. Want to prolong the enjoyment? As your flight passes through, you could stop in Singapore and discover the island state in the footsteps of a local… Finally, for any last-minute changes and other practical questions, our local Concierge service is available in each country.
Route
Everything is 100% tailored to you
DAY 1
Flight to Darwin via Singapore
Overnight flight, arriving the next day.
Private transfer to one of the best hotels in the city. A little away from the crowds, it borders Mindil's beach and is home to Darwin's casino. Local atmosphere and quality services guaranteed.
DAY 3
Darwin - Litchfield - Katherine
Collect the rental vehicle and make your way to Katherine, in the south. On the road - Less than two hours' drive from Darwin is Litchfield National Park, a magnificent example of the variety of landscapes and flora and fauna in the Australian Northern Territory. Less well-known than neighbouring Kakadu, Litchfield National Park is home to Florence Falls, Buley Rockhole, Wangi Falls and Walker Creek natural pools, which are all worth a visit and are excellent for a refreshing swim. After a good dip, you can observe abundant fauna, including the wallabies and wallaroos, as well as the magnetic termite mounds which are home to giant termites. Say overnight in a lodge with remarkable comfort, especially for this remote area of the Top End. Its views of the Katherine River Gorge are sublime, and its elegance owes as much to Aboriginal elements as to contemporary features.
Included in the itinerary - Dawn cruise through Nitmiluk Gorge to discover the region's wild beauty. Clear water and surface fog make for a truly spectacular sight. Drive to Kakadu, where you'll stay overnight in a simple but conveniently located lodge. Here you are on the Aboriginal lands of northern Australia. Kakadu is a vast national park that has been listed as a UNESCO World Heritage Site both as a 'natural landscape' and as a 'cultural landscape'. To find out why, head straight to the very well thought-out Bowali Visitor Centre. Now co-managed by Aboriginals, the park is home to the country's largest collection of rock paintings, including Ubirr and Nourlangie Rock, proving that the site has been continuously occupied since prehistoric times. With successions of cliffs, deep forests and swamps, Kakadu is home to exceptional flora and fauna that can be explored on foot or by boat along the Yellow Water River.
Drive to Mary River National Park in the heart of the bush, for a different hotel experience; tents and cabins are spread out in a beautifully wild environment. Terraces provide panoramic views of the vast humid plains surrounding you, where you'll see plenty of kangaroos and other local wildlife. Included in the itinerary - Sailing on a billabong . On this cruise, you'll probably pass crocodiles, an amazing diversity of birds and an abundance of wildflowers. It's an entire living ecosystem that is constantly evolving.
Drive to Darwin and return your hire car before flying to Denpasar. Private transfer to Seminyak and accommodation at your hotel for three nights. Nestled in a quiet street while offering easy access to the beach, it boasts a sleek yet modern and traditional decor. Its central swimming pool and garden provide a good dose of the Balinese good life.
What to see and do - Grilling a fish you've chosen yourself on the beach, in Jimbaran for example; browsing the traditional markets of Denpasar; diving in Nusa Penida amid manta rays. Included in the itinerary - Private introduction to surfing. Head to Jimbaran, a popular seaside resort for surfers of all ages, including children. Its large golden sandy beach and regular waves make it an ideal playground for beginner surfers.
Private transfer to Ubud. The village, enchanting amid its rice fields, is a must-visit for any art lover. Galleries, workshops and museums are all part of the landscape here. Our favourite picks include the Puri Lukisan Museum, the Neka Art Museum and the Agung Rai Museum of Art. You'll stay for four nights at one of the city's finest hotels, set on the banks of the Ayung River, with its central building set amid the terraced rice fields. The spa offers quality services in an enchanting wooden setting straight from Java.
Included the itinerary - Ubud with a local guide. Accompanied by a local guide, you can 'experience Bali like a Bali resident'. They will tailor your tour to your interests, be that scenery, photography, fine arts, interior design, nature, cooking, culture, the list goes on. With your guide, discover the hidden beauties of the island, through its hiking paths and unfamiliar viewpoints, its street food, food markets, small shops and private craft workshops but also, meetings with artists, photographers and Balinese families. Optional - The Ubud countryside in a vintage convertible and a dining experience with a Balinese family.
DAYS 14 & 15
Ubud - Denpasar - Return Flight
Private transfer to Denpasar Airport, return flight via Singapore. Overnight flight, arriving the next day.
A la carte
Ubud's countryside in a vintage convertible
Explore Ubud's surrounds in serious style, in an authentic 70s convertible. Get off the beaten track with the wind in your hair, along country roads passing by craft villages, temples and forests. Included in the itinerary: Sangeh Forest and its monkeys, the village of Mas (famous for its woodcarving), Sukawati's traditional market with its endless stalls of fruits, vegetables and flowers. Optional
Dining experience in a Balinese family's home
The morning begins with a visit to an authentic local market in the company of a chef who is also a local. This is a great opportunity to better understand Balinese culture, lifestyle and the medicinal virtues of certain plants and ingredients. Next up, you'll head to a local Balinese family's home for a playful culinary workshop, which not only allows you to taste some specialities but also learn about family life, family structure and Balinese architecture. Family cooking is honoured in the preparation of four typical Balinese dishes cooked over a traditional wood fire, and a detox cocktail, before enjoying the dishes in this tranquil setting. Optional
With a few more days - Stopover in Singapore
Behind the skyscrapers with their glass facades and right angles, the shopping malls that combine luxury brands and Asian service, with smartly-dressed hostesses catering to your every whim, there are other Singapores to be found. There's a Malaysian influence in the bric-a-brac shops, Indian in the takeout restaurants and Ganesh temples. And there's the Singapore that still evokes ancient China, with its herbal shops selling powders and snakes. Singapore is home to buildings of unprecedented architecture, such as Marina Bay Sands and its Sky Park or Gardens by the Bay. Other examples include the Raffles Hotel, a gem of colonial architecture, and the Buddha Tooth Relic Temple, built in 2007 in the style of the Tang dynasty. Several museums are worth a visit: the Singapore National Museum, the Singapore City Gallery, as well as the Peranakan Museum and the Chinatown Heritage Centre. Finally, remember that the city-state is regarded as Asia's gastronomic capital. Optional
A Rough Idea of Price
Dependent on season, accommodation and activities
The estimated cost for this trip is £6,800 to £8,500 per person. and the final cost of the trip depends on the way we tailor it especially for you. The final cost will vary according to several factors, including the level of service, length of trip and advance booking time. The exact price will be provided on your personalised quote. The average price for this trip is £7400 per person.
International flights with a scheduled airline
Airline taxes and fuel surcharge
Private transfers included in the itinerary
Car hire for five days in Darwin
Overnight stay in Darwin in a double room (accommodation only)
Overnight stay in Katherine in a double room with half board
Three-night stay in Kakadu in a double room, room only for the first night and half board for the other two nights
Three-night stay in Seminyak in a double room with breakfast
Three-night stay in Ubud in a double room with breakfast
Cruise in the Nitmiluk Gorge to Katherine
Cruise on a billabong in Kakadu
Private introduction to surfing in Seminyak
Bali in the footsteps of a local in Ubud
Our local Concierge service
The nights in a double room at the establishments mentioned in the itinerary
Domestic flights
International flights with a scheduled airline
Private airport/hotel transfers (return)
A few of the benefits of travelling with us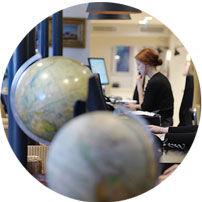 Get in touch
Our experts have the inside track on the destinations they sell and will tailor-make a holiday to your unique requirements.
Contact one of our Australia specialists