Itinerary Highlights
Travel from rice paddies to UNESCO heritage status temples and to the secluded Karimunjawa archipelago, our favourite
Explore a range of fascinating locations, from rice paddies to a former coffee plantation, and even a secret beach
Cooking lesson in Bali, private tour of the temple of Borobudur, Javanese picnic, scenic bike ride... it's all in the itinerary
Contact one of our Indonesia specialists + 44 (0) 20 3958 6120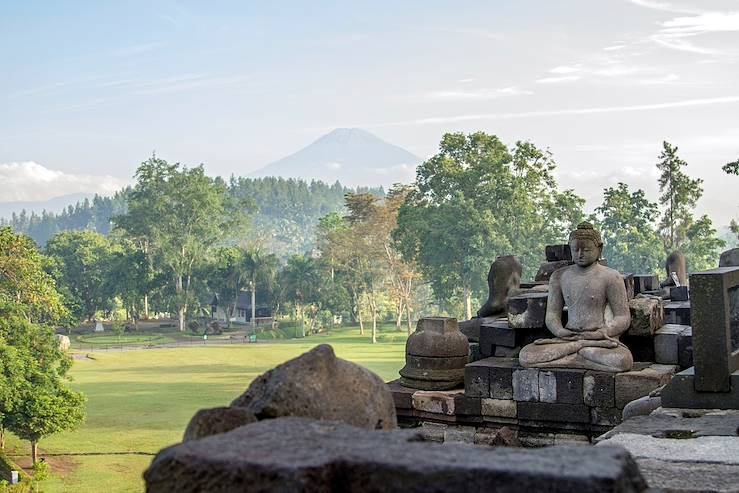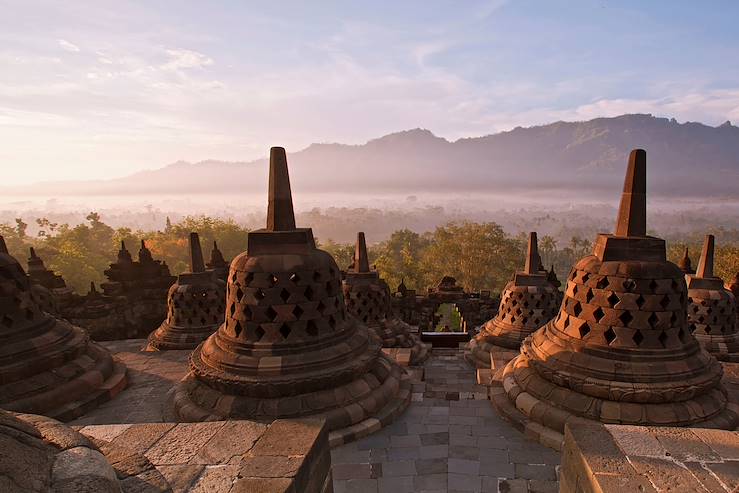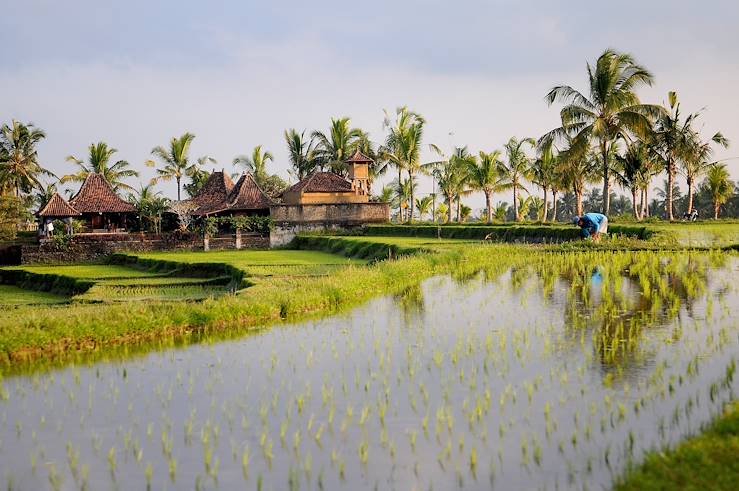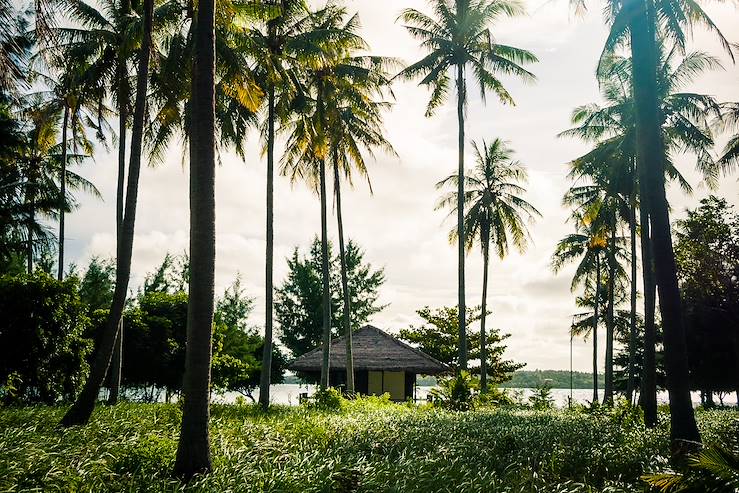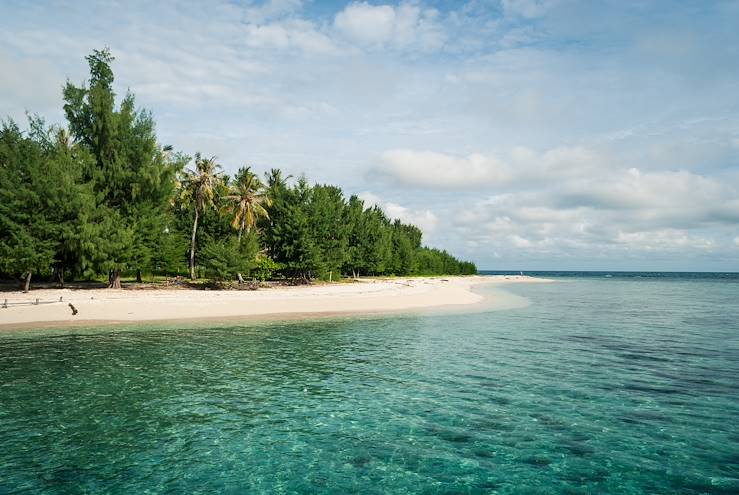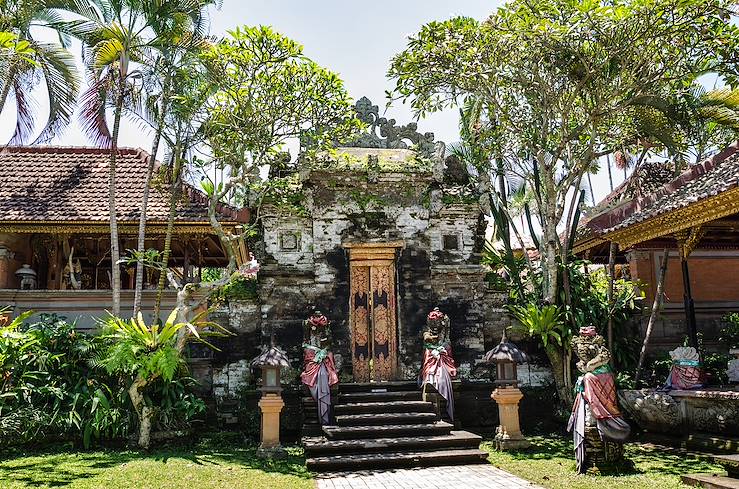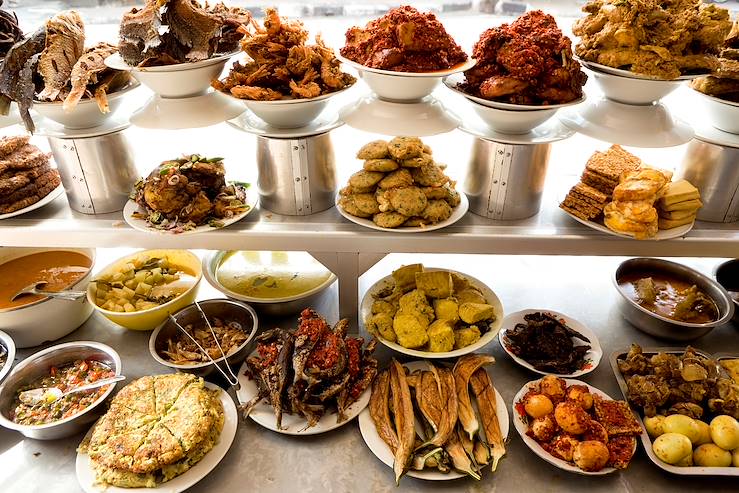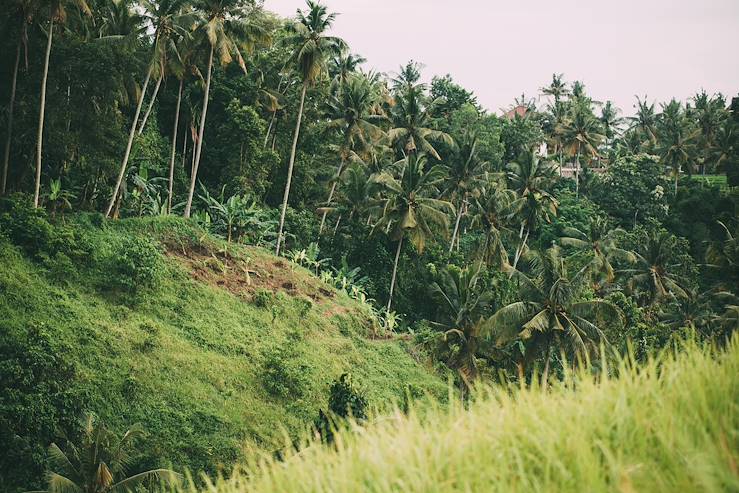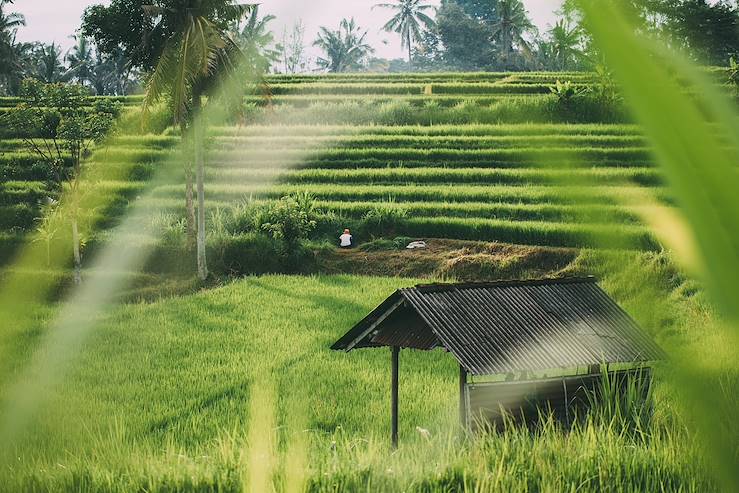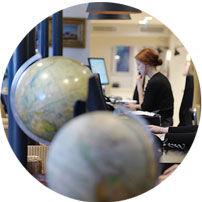 Spend your first few days in Ubud, where, after settling into your hotel, the local area is yours to explore. We have arranged a few different ways for you to explore this verdant town, including a private tour in a vintage convertible, venturing through lush forests, past pretty villages and along winding roads. Next up in Ubud is a private cooking course and a leisurely stroll through the rich paddy fields. Get a taste of some delicious Indonesian delicacies and learn about Balinese culture. From here, it is onto Magelang, where you can look forward to a traditional Javanese massage, a private tour of Borobudur Temple and a bike ride to Umbul Temple pool. Your alternative Indonesian adventure ends with a stay on the white sandy beaches of the Karimunjawa Archipelago.
Relax in the crystalline waters and head out for a hike if you fancy a little more exploring, before heading to the airport for your flight home.
Route
Everything is 100% tailored to you
DAY 1
ALTERNATIVE INDONESIAN ADVENTURE BEGINS
Your alternative Indonesian adventure begins today. Head to the airport for your international flight to Denpasar.
After landing in Denpasar, hop on your connecting flight to Ubud. You will be met by our local representative after collecting your luggage and clearing customs, who will take you to your hotel where you will stay for the next three nights.
Ubud is the island's hub for culture. Take a seat in a 70s Volkswagen convertible to discover the beauty of Ubud. Wind your way down country roads, past pretty artisan villages, striking temples and verdant forests. Keep your eyes peeled for monkeys as you pass the Forest of Sangeh, stop by the village of Mas, which specialises in intricate wood carving (the perfect souvenir to take back home) and visit Sukawati's market with its many rainbow-hued fresh fruit, vegetable and flower stalls.
Today you'll get to tuck into a cookery class where you will get a taste of Indonesian specialties and become familiar with Balinese food culture. Start your culinary awakening with a visit to the local Tampaksiring market where you can explore the stalls in search of ingredients and discover an appetising array of fruit, vegetables, herbs and spices. Back at the village, the cooking can begin. Learn to prepare authentic Balinese dishes followed by a treating your taste buds to a tasting, all set in the heart of the rice fields.
DAYS 5 to 7
EXPLORING MAGELANG
Today you will transfer to Denpasar airport for your flight to Semarang where, on arrival, you will be welcomed by our local representative before transferring to Magelang. Over the next few days you will get to explore everything Magelang has to offer, from delving into Buddhist art to hopping between ancient temples. Follow an expert guide around some of the most spectacular sites for Buddhist art: the stupas and mandalas of Borobudur. Built in the eighth and ninth centuries, this temple depicts the cosmos and path to Buddhist enlightenment and features a huge array of bas-relief sculptures. The scale and consistency of their design is truly awe inspiring and your guide can give you a deeper insight with facts and anecdotes about the area.
End the day with a traditional Javanese massage to relieve your weary legs ready for more exploring. Also on the cards is a day spent taking in the beautiful gardens of Umbul Temple on two wheels with an expert guide. From spring-fed bathing pools and antique stone structures to the special rituals that are still done here, there is so much to do and see. Take a dip in the stone-lined pools, learn about the sacred Hindu site or simply spend time on your bikes exploring your surroundings. When stomachs start to grumble, tuck into a delicious home-made picnic before heading back to the hotel.
DAY 8
MAGELANG - SEMARANG - KARIMUNJAWA ARCHIPELAGO
Today you will leave the culture-filled temples behind and transfer to Semarang airport for your flight to the Karimunjawa Islands. When you arrive, hop aboard a speed boat transfer to your hotel, taking in the incredible white sandy beaches framed by palm trees that line the islands. Spend the rest of the day on the beach enjoying some R&R after a day of travelling.
DAYS 9 to 12
EXPLORE KARIMUNJAWA ARCHIPELAGO
Karimunjawa Archipelago is a tropical paradise. The shallow waters that surround the islands contrast with the deep blue Java Sea beyond. Kayaking, snorkelling and diving are absolute musts as the waters and reefs are brimming with a kaleidoscopic collection of flora and fauna. As well as its crystalline waters, Karimunjawa National Park is also a protected area for dense mangroves, which can be explored by boat or on foot along the selection of wooden walkways. There is also so much to do in land on Karimunjawa Island, from walking to guided island tours; the island's interior is just as beautiful as its stunning coastline. While you're out and about, make sure to keep your eyes peeled for red-breasted parakeets and the magnificent green wings of imperial pigeons.
Sadly, your alternative Indonesian adventure has come to an end. Today you will transfer to the airport and fly to Semarang, before hopping on your international flight home.
A la carte
With a few extra days - Stop off in Singapore
Singapore is a city that has kept pace with the modern world, but one of the first definite must-dos has a distinctly retro feel: a Singapore Sling at the Raffles Hotel bar. Then, walk to Clarke Quay, where former warehouses and junk boats have been transformed into trendy boutiques, restaurants and nightclubs. Enjoy chicken rice from one of the 'hawker centres', open-air food centres, which feed Singapore's army of workers each day. The National Orchid Garden in the Botanic Gardens is a magical peaceful haven. Gardens by the Bay is a beautiful and educational space that highlights major environmental projects to raise awareness about our Earth. Parkview Square, designed by DP Architects in 2002, is an amazing example of Art Deco revival. The Dravidian-style 'gopura' (entrance tower) of Singapore's oldest Hindu temple, the Sri Mariamman Temple, dates from 1925 and is a sight to behold with its array of multicoloured statues. In Chinatown, the Taoist temples have beautifully ornate rooftop spikes that curl towards the skies.

Optional
A Rough Idea of Price
Dependent on season, accommodation and activities
The estimated cost for this trip starts from £4,555 to £5,270 per person. The final cost of the trip depends on the way we tailor it especially for you. The final cost varies according to several factors, which include the level of service, length of trip and advance booking time. The exact price will be provided on your personalised quote. The average starting price for this trip is £4,820 per person.
International and domestic flights with a scheduled airline
Airline taxes and fuel surcharge
Private transfers
In Bali, a car with a driver for a day
Three-night stay in Ubud in a double suite with breakfast
Dinner in the rice paddies; a private Indonesian cooking lesson, with a private guide
Three-night stay in Magelang in a double villa with breakfast
Tour of Borobudur, with a private guide
50-minute massage at the hotel; a picnic
Bike ride to Umbul Temple bathing pools with a private guide
Five-night stay in the Karimunjawa archipelago, in a double villa with sea view and full board
Our local Concierge service
A few of the benefits of travelling with us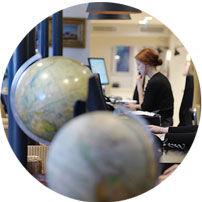 Get in touch
Our experts have the inside track on the destinations they sell and will tailor-make a holiday to your unique requirements.
Contact one of our Indonesia specialists