Itinerary Highlights
Get a sense of Bali through the island's landscapes, spirituality and Balinese lifestyles; Jimbaran in particular may well take your breath away
Eco-lodge in the middle of rice paddy fields, a house with a colonial atmosphere: a hidden gem in Bali
Meeting the locals, private tours and walks, from rice paddies to street food... it's all included in the itinerary
Fast-track at the airport, on-site Concierge service, smartphone app: all our usual additional services
Contact one of our Indonesia specialists + 44 (0) 20 3958 6120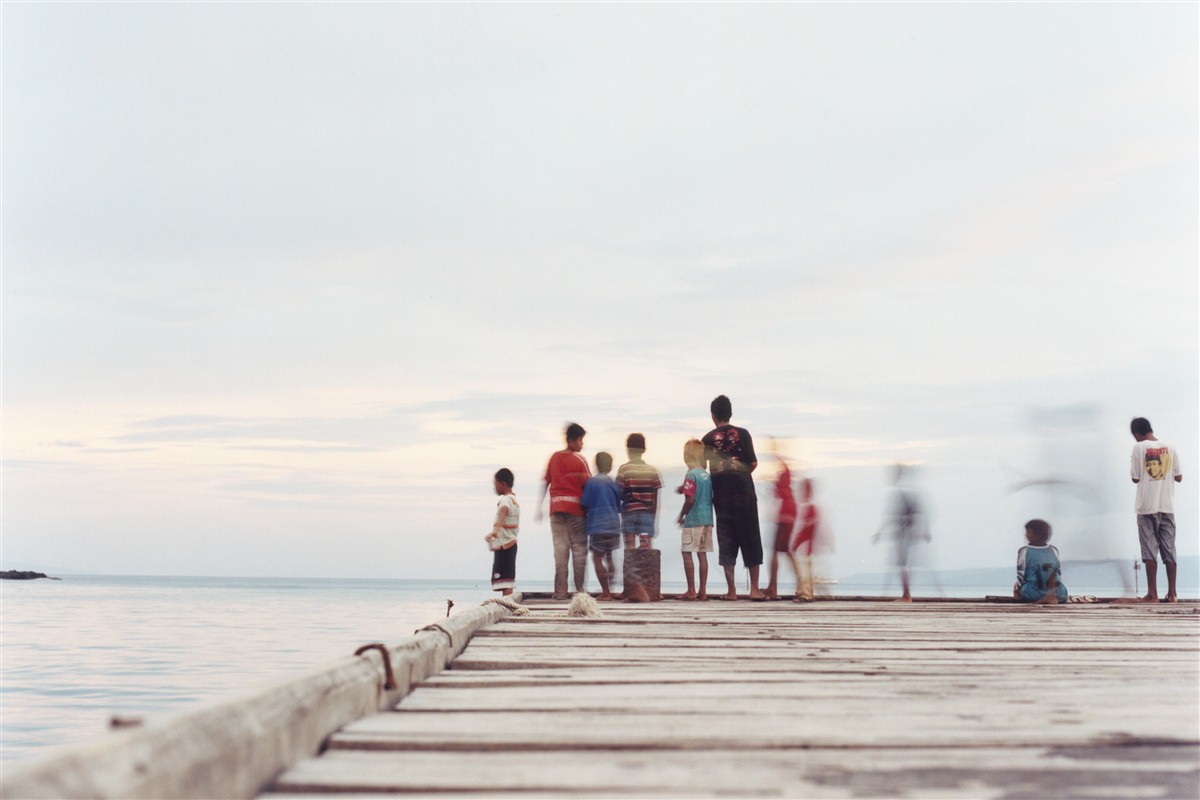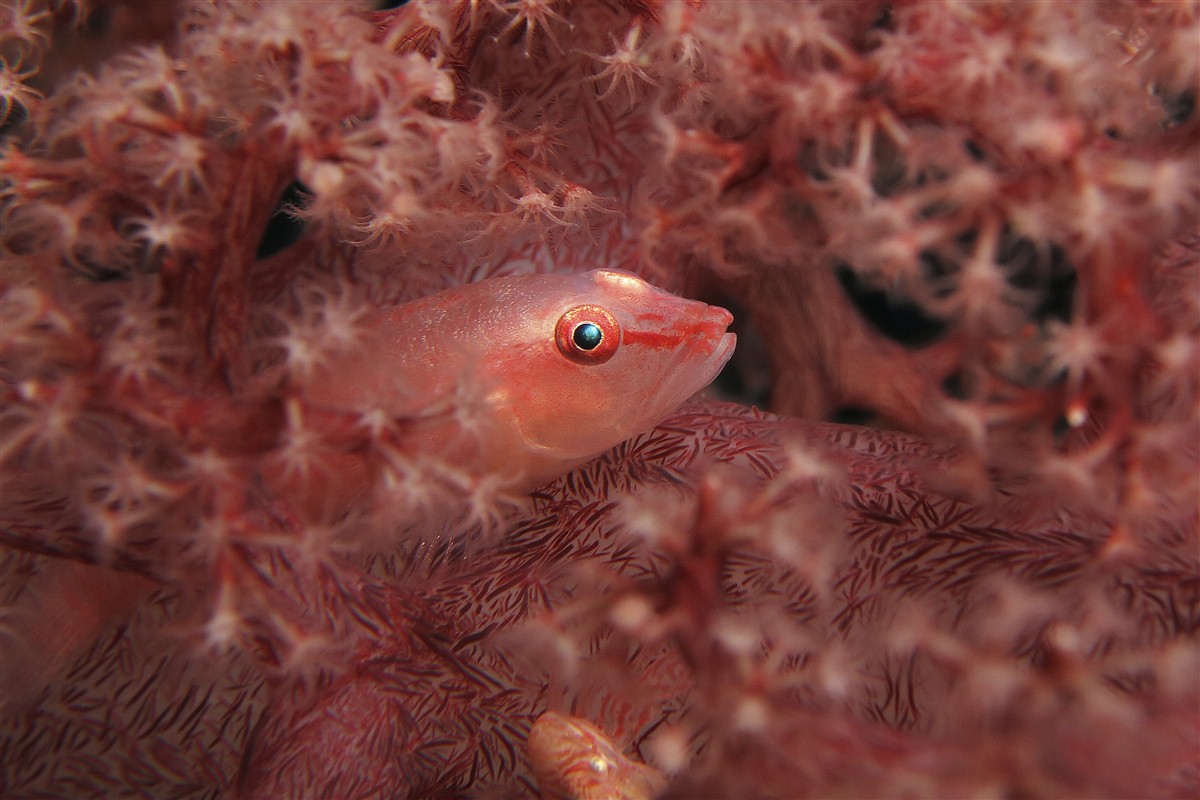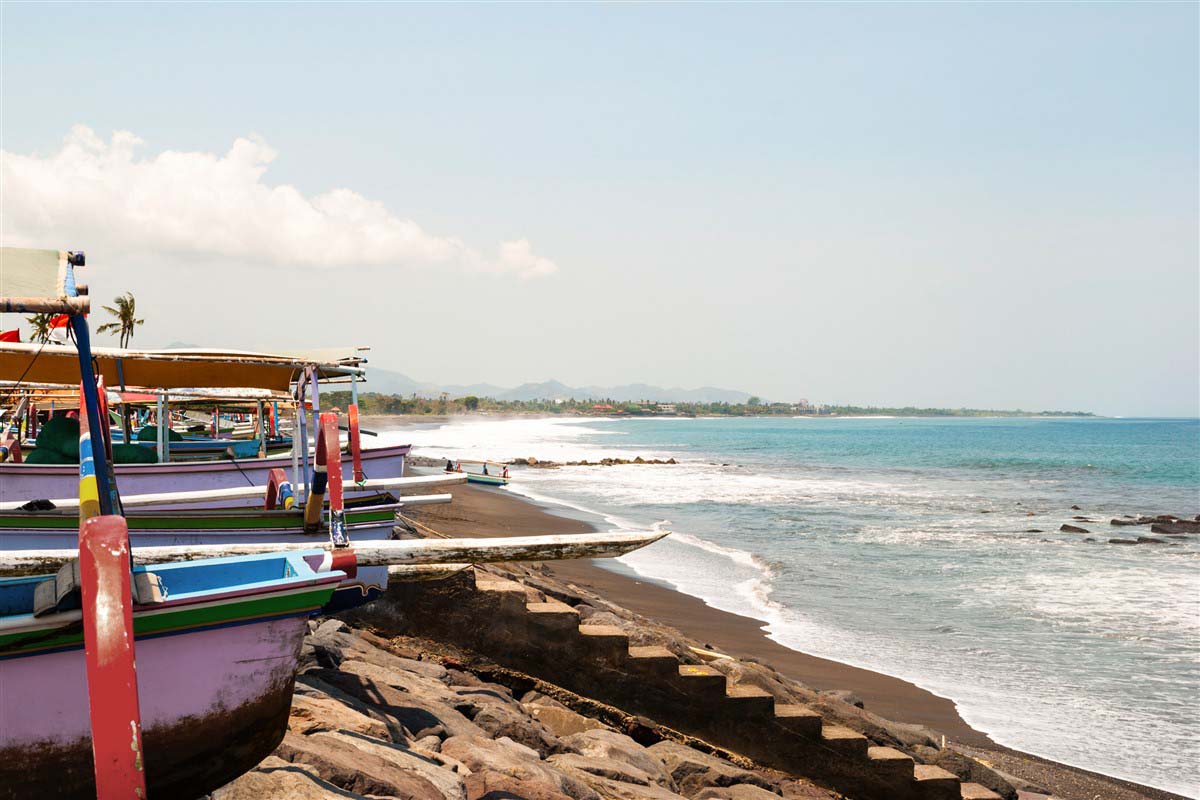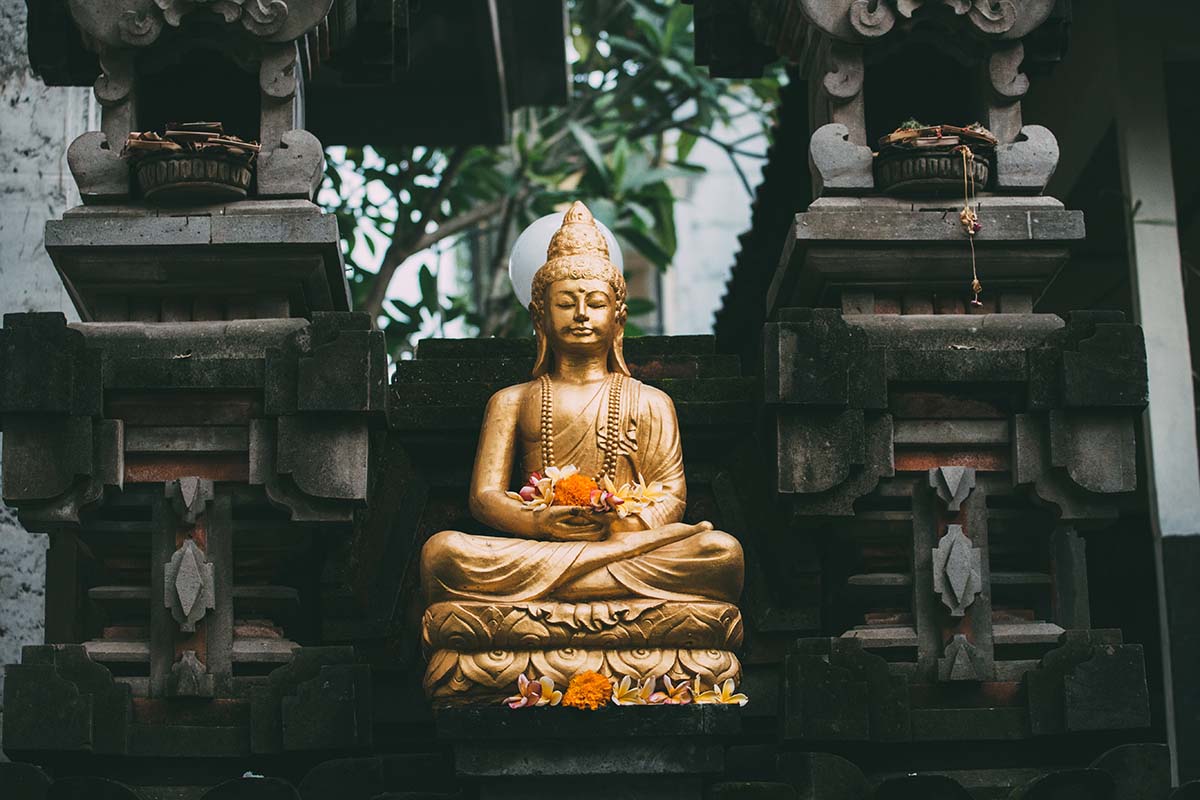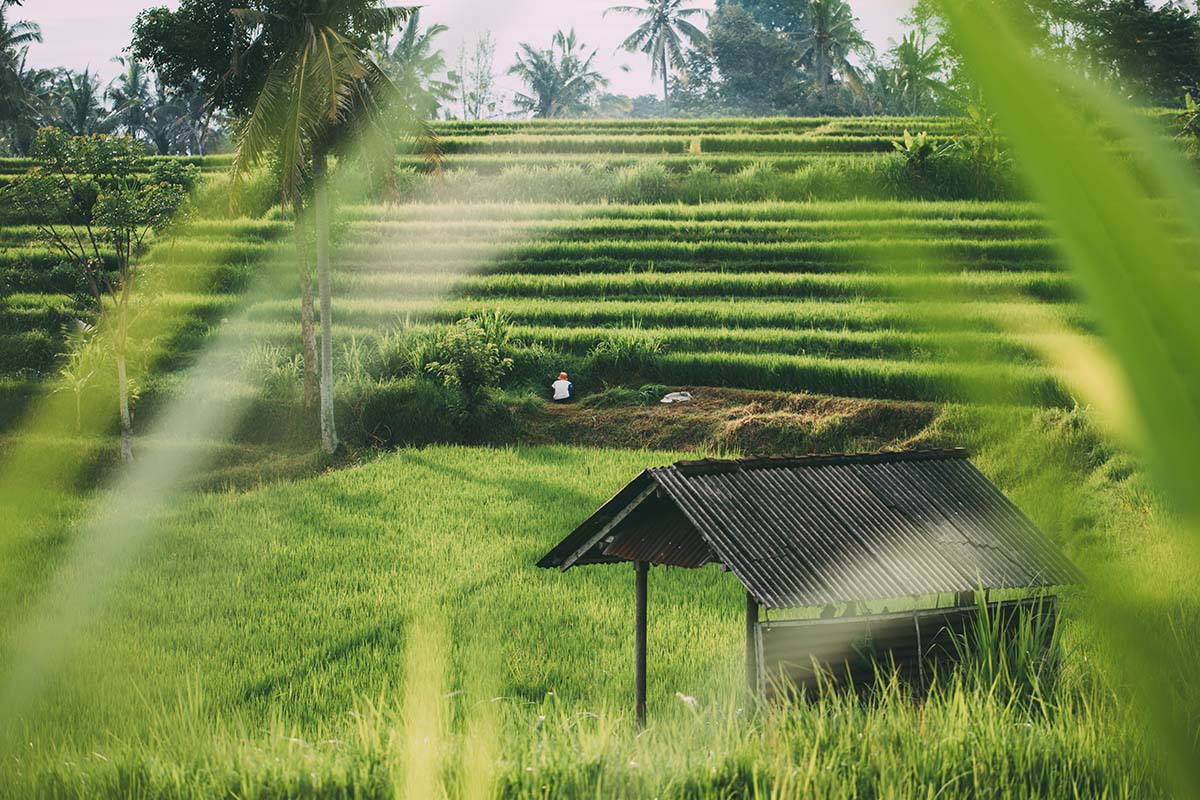 Bali, a place for relaxation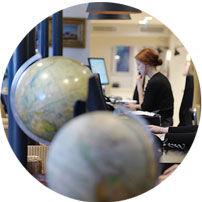 Let's start at the end. The journey finishes in
Jimbaran
, a little slice of Bali paradise to the south of Denpasar. It's on the tourist trail, but has managed to retain some of its authentic charm. Visit a small 'warung' (small family-owned cafe or restaurant) on the beach for a cup of delicious coffee and relax. Before that, however, discover
Bangli
, where paddy fields dominate the landscape. Artists and artisans are particularly drawn to
Ubud
. A vibrant and contemporary culture continues to shape the lives of the inhabitants, who are not just dedicated to maintaining the past or turning it into folklore. Dutch settlers first arrived in
Munduk
, a small village in the highlands, much-loved for its mild temperatures and lovely views of the mountain.
It's still an enjoyable place to visit, so, wander the forest trails to Lake Tamblingan and Lake Buyan.


Your trip
Travel by car from one resort to the next. Once you've arrived at your destination for the day, use the most convenient way of getting around: from car to canoe. Some sites call for walking or cycling but it's never too taxing. Bali is a big island but with short distances between key destinations. The two hotels in Bangli and Munduk have rice fields for neighbours, an iconic and peaceful landscape with impressive mountains on the skyline. In Ubud and Jimbaran, luscious gardens bring the outside in. A little luxury here, a little rustic charm there... this hotel certainly doesn't scrimp on comfort. The menu offers different takes on an evolving cuisine. Planned trips and activities are at a gentle pace. Gathering medicinal herbs, meeting a Hindu priest, taking a tour with an expat, discovering sacred thermal waters, sampling street food and hiking in the forest all give a truly Balinese insight into Bali... If, along the way, you have a last-minute request or a slight setback, contact our on-site Concierge service for support, advice and inspiration.

Route
Everything is 100% tailored to you
Assistance with immigration and customs. Transfer. Three-night stay in an eco-lodge in the middle of the countryside. All around, rice fields spread out against the backdrop of the majestic silhouette of Mount Agung, Bali's sacred active volcano. The buildings have the arched shape of traditional Indonesian rice barns. The suites exude rustic charm but also offer excellent luxury and perfect privacy. The restaurant uses a whole host of organic ingredients. Live life at a gentle country pace away from the crowds. The guesthouse atmosphere encourages a laidback approach to the day. The eco-lodge's surroundings are fantastic for walks.
Included in the itinerary - Learn about traditional Indonesian herbal medicines and enjoy an introduction to 'jamu'. Some knowledge is gradually being lost, such as the medicinal properties of everyday plants. Balinese people are still very much attached to their traditional medicines and make regular use of it: frangipani bark for back pain, cloves to fight colds, ginger for low blood pressure, etc. With an English-speaking private guide, collect some specialised plants found in the surrounding area. Some of them might even feature in 'jamu', a concoction that exists in various versions and keeps Indonesians healthy. It's basically a preventive medicinal drink containing the beneficial properties of plants
Included in the itinerary - A tour of the village of Undisan. During this day trip, visit the village of Undisan with an expert guide. The locals are welcoming and invite guests to into their homes, temples and fields to gain an insight into their way of life. This is the perfect opportunity to learn about growing rice, the preparation of daily offerings and 'gong' music, performed by a traditional group of musicians mainly comprising percussion instruments. Walks in the countryside to the main temples in the area while meeting local craftspeople (silversmiths and tailors) round off this introduction to a highly authentic Balinese way of life.
Transfer to Ubud. Three-night stay in a hotel. The villas, furnished in a contemporary and practical style, are simple and comfortable. A terrace extends out onto a long swimming pool - any excuse for a dip and a few lengths. There's also a sushi bar and a burger counter. In the spa, massages and treatments deliver the best of Balinese and Western expertise. There are yoga and 'batik' classes on site and if you fancy something more adventurous you can rent a bike or try rafting on the Ayung River.
Included in the itinerary - Bali like a friend. As this is such a dream destination for many, expectation levels are often already high as soon as visitors step off the plane. So, to make sure it lives up to the dream, we have opted for an open approach with an expert guide on hand as a good way to get started. First of all, they'll spend time with you putting together a wish list, highlighting your interests and tastes. And then, off you go... a private vehicle with a driver awaits you. The guide will immediately immerse you in Balinese life. Arts and crafts, music, kite flying, surfing, architecture, dance, religious practices, markets, agriculture, the whole shebang of life is there to see, hear and soak up, just as the locals do. Just ask.
Included in the itinerary - Rice fields and the Gunung Kawi Sebatu Temple. With a private expert guide, walk from village to village, through rice fields and the rainforest, to gain a better appreciation of a beautiful landscape shaped by hard daily toil. In the village of Sebatu, visit a Hindu shrine founded beside a spring. Using the natural slope of the land, the water is fed through pipes into seven stone basins, some of which are used to cleanse the faithful. Take a seat and listen to the captivating sound of the gushing water, admire the work of the local engineers who created it and marvel at the statues. The ornate and colourful 'tedung' umbrellas indicate the temple's protective properties.
Included in the itinerary - Meet a Hindu priest. This is a unique chance to meet a priest. You'll be welcomed into their home and the priest shares religious texts over a meal. The first contains the texts that led to Hinduism (according to the development of Vedism, Brahmanism, Hinduism); the second consists only of plants. Then, bathe in the Banjar hot springs: water gushes out at 38°C from a dragon's mouth. Then, visit a village where the locals are a rarity in Bali - Buddhists.
Transfer to Munduk. Two-night stay in rice fields. Originally, the cottages were rice barns perched on stilts. Their shape is still the same but the only thing they house now is comfortable accommodation. It's a delightful place with wooden touches, screens made of plant material, colonial-style furniture and comfortable bedding. From the private terrace, soak up lovely views of the distant mountains, nearby ponds, clove orchards and rice fields. The restaurant serves Indonesian and international cuisine. Balinese spa massages are part of a vigorously maintained tradition.
During the colonial period, Dutch officials came to Munduk, 2,300ft above sea level, to enjoy the cooler air. The village's architecture, surrounded by terraced rice fields and forest waterfalls, stands testament to this period in history.
Included in the itinerary - Hiking in the forest and canoeing on Lake Tamblingan. With a private guide, enjoy a two-and-a-half-hour walking tour under a rainforest canopy of fig trees, palm trees, pandanus, orchids, and ferns, then through clove and coffee plantations, to a beautiful crater lake at the foot of Mount Lesung. Once there, sail over the sparkling green waters in a dugout canoe. The banks are home to old temples.
Transfer to Jimbaran. Three-night stay just minutes from the beach. The estate comprises three old wooden houses and a garden. The interior features a wonderful blend of gentle hues of wine-colours, grey-beiges, browns, chalk and sea green. The generously proportioned rooms form a harmonious whole, while light shines through the latticed bay windows. The rooms exude a delightfully unique atmosphere, with amenities and styling that brings a new sense of refinement to the rustic feel. The restaurant serves contemporary and delicious Indonesian food on traditional 'batik' tablecloths. Plus, there's the added bonus of a luxury spa and treatments and a beautiful outdoor swimming pool.
During these days of playing in the sea and utter relaxation, find a little time to visit the Hindu temple of Uluwatu, built in the 16th century and perched on top of a steep cliff overlooking the sea. It's a stunning location. A troop of macaques has taken up residence there and these cheeky monkeys are behind a spate of brazen daylight robberies so keep an eye out! So, keep an eye on your things. As dusk falls, experience a kecak show, a dancing chorus that began in the 1930s from ancient trance rituals. Held in the temple setting, dedicated to the gods of the sea (an area where Bali really has been blessed), it's a bewitching spectacle.
Included in the itinerary - Beginners surfing. Bali is one of the best places on Earth for surfing. So, a lesson is an absolute must during your stay (if that's your type of thing, of course). Legian Beach, with its steady waves, is ideal for getting started. An English-speaking instructor shows beginners the basics. Start paddling, try to catch a wave, even stand up and then, usually... wipeout! It's still great fun though. Street food at night. Try not to lose your expert guide in the labyrinth of bustling stalls and tempting sights and aromas... This market is as authentic as it gets, not just put on for tourists. Taste the best that Balinese food has to offer: 'sate lilit' (meat or fish skewers with coconut), 'bakso' (meatball and noodle broth) and 'nasi jinggo' (banana leaf rice).
DAY 13
Jimbaran - Denpasar - return flight
Transfer to Denpasar airport and return flight.
A Rough Idea of Price
Dependent on season, accommodation and activities
The estimated cost for this trip is £3,700 to £4,500 per person. The final cost of the trip depends on the way we tailor it especially for you. The final cost varies according to several factors, which include the level of service, length of trip and advance booking time. The exact price will be provided on your personalised quote. The average price for this trip is £5000 per person.
Return flight to Denpasar, via Bangkok, by a scheduled airline
Airline taxes and fuel surcharge
Welcome and assistance with immigration and customs at Denpasar airport
Private transfers
Three-night stay in Bangli in a double room with breakfast
Learn about 'jamu': Indonesian traditional herbal medicines and enjoy an introduction to a local herbalist with an private guide; Visit the village of Undisan with an expert guide
Three-night stay in Ubud in a double bungalow with breakfast
Rice fields and Gunung Kawi Sebatu temple, with an expert private guide; 'Bali like a friend' tour, with an expert private guide; Meet a Hindu priest, with an expert private guide
Two-night stay in Munduk in a double bungalow with breakfast
Hiking in the forest and canoeing on Lake Tamblingan, with a private guide
Three-night stay in Jimbaran in a double room with breakfast
Beginners surfing, with a private guide; Street food at night, with an expert private guide
Our local Concierge service
A few of the benefits of travelling with us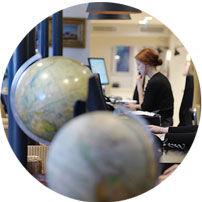 Get in touch
Our experts have the inside track on the destinations they sell and will tailor-make a holiday to your unique requirements.
Contact one of our Indonesia specialists