Itinerary Highlights
Visit an eco-plantation
Snorkel in the clear waters of Menjangan Island
Learn about local traditions such as pearl farming, sea salt production, wood carving and Ikat textiles
Receive a blessing from a local priest
Cycle through idyllic rural landscapes passing rice paddies and local villages
Visit historic temples and a charming palace complex
Contact one of our Indonesia specialists + 44 (0) 20 3958 6120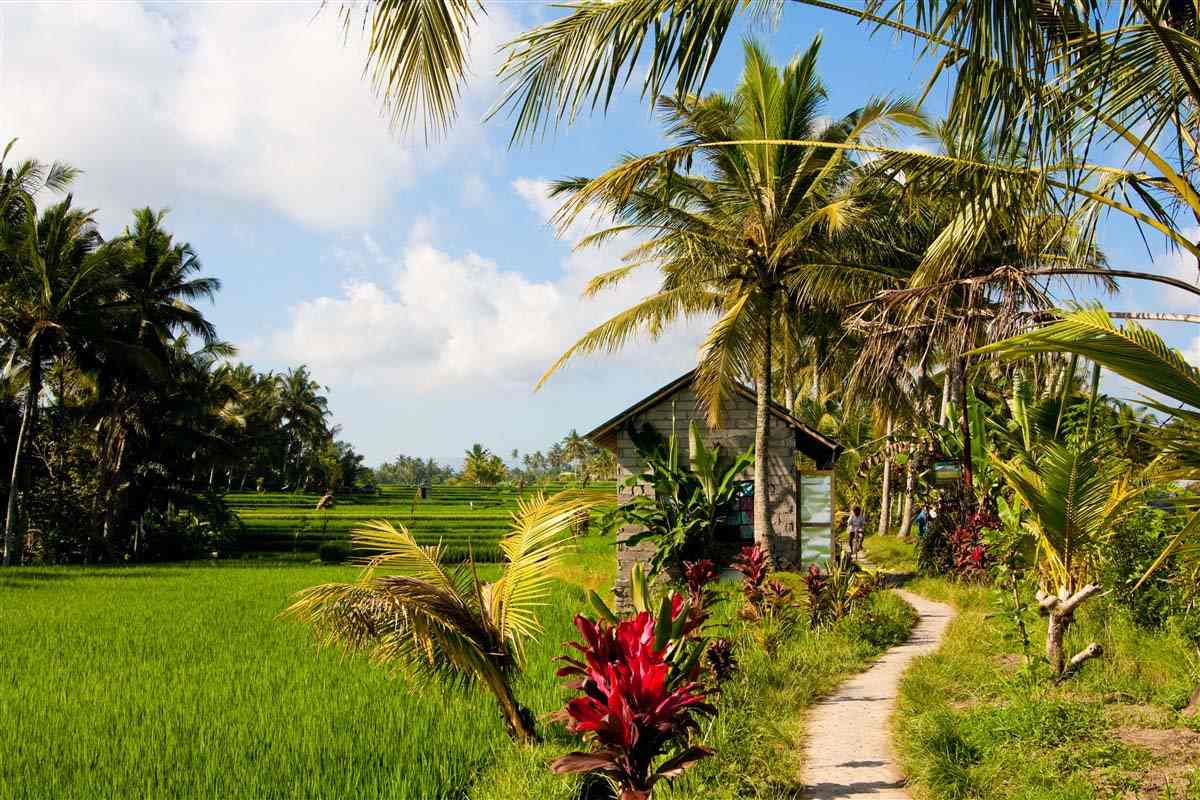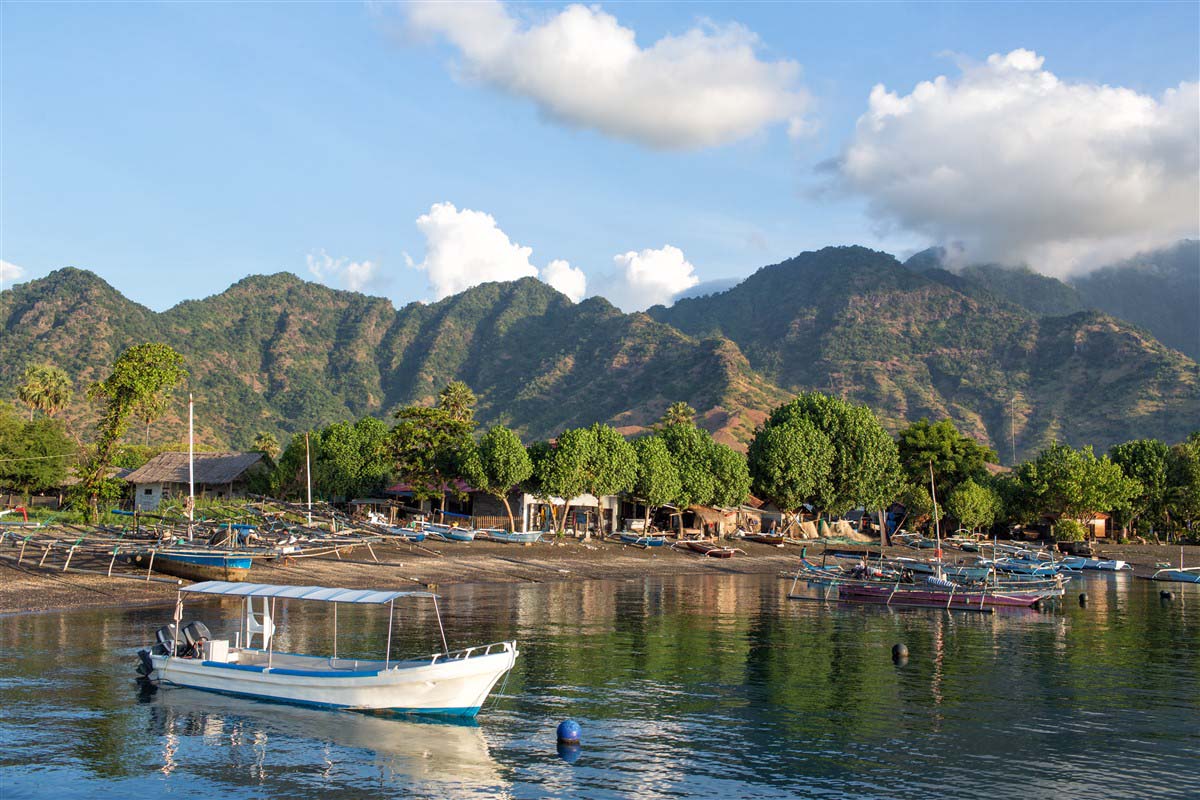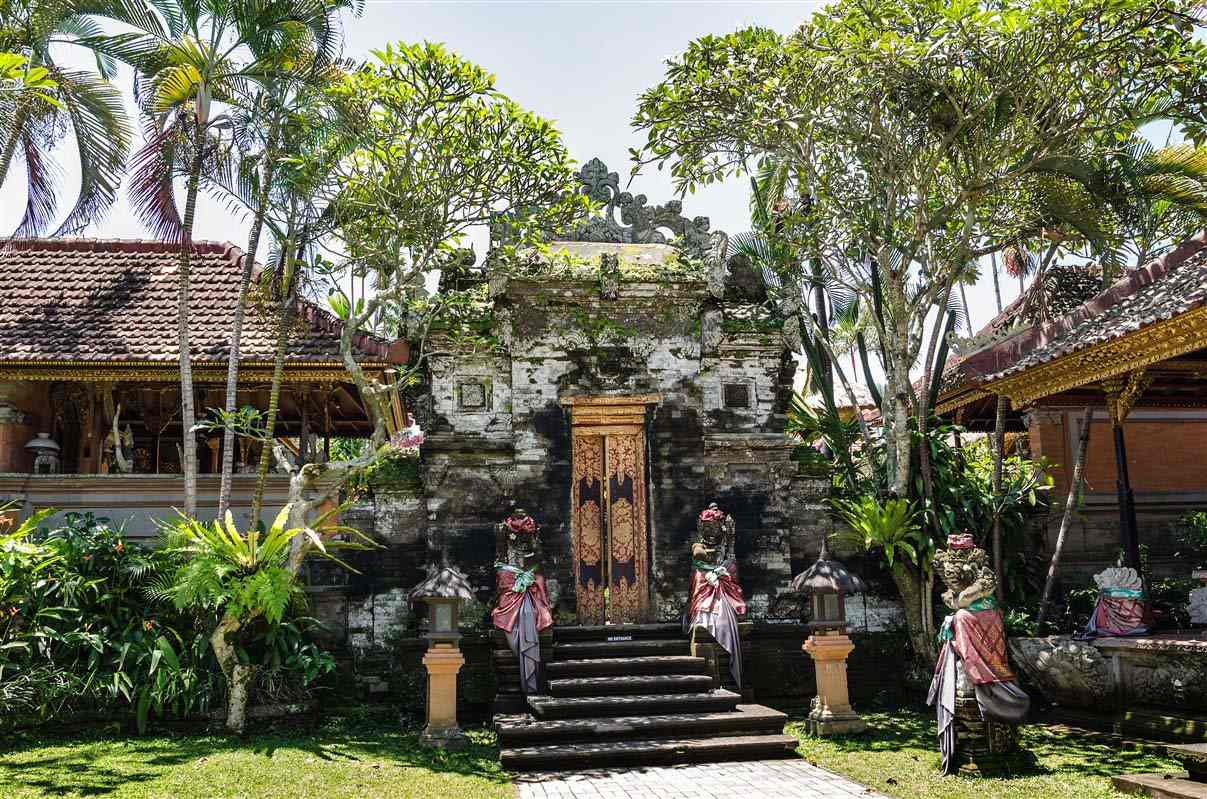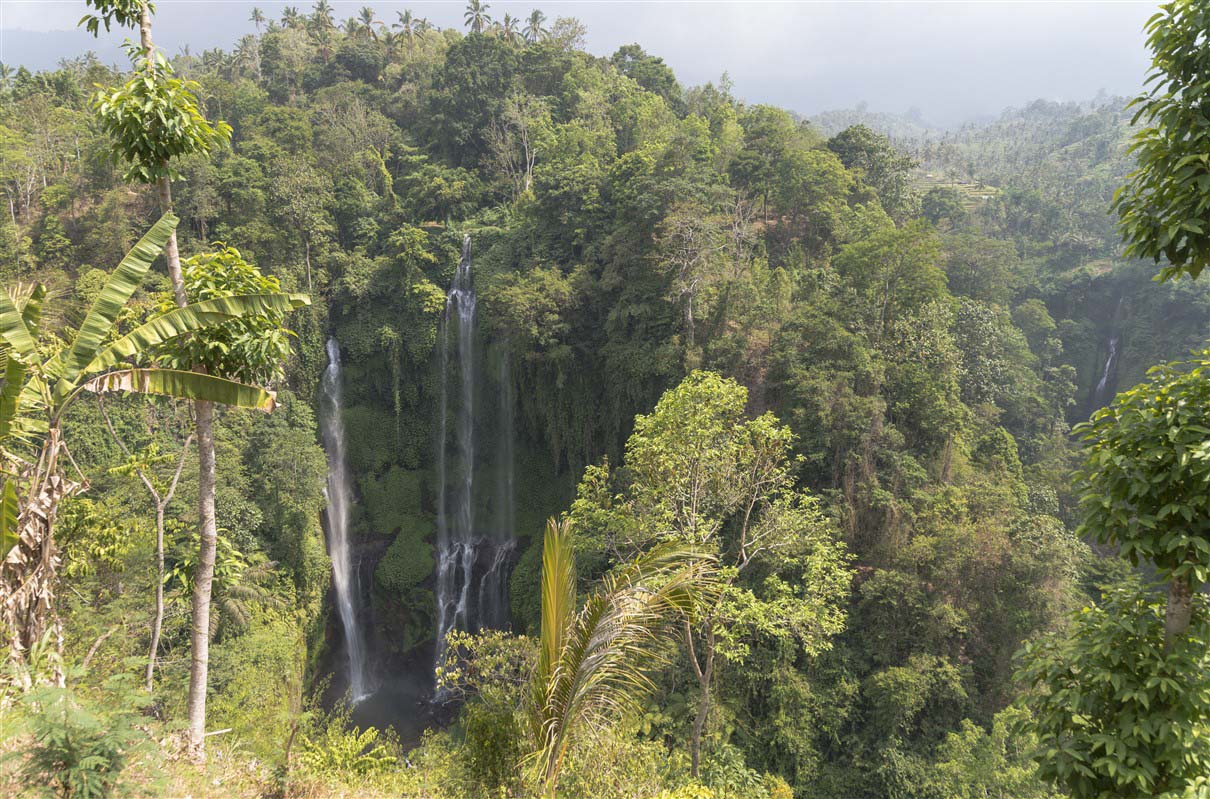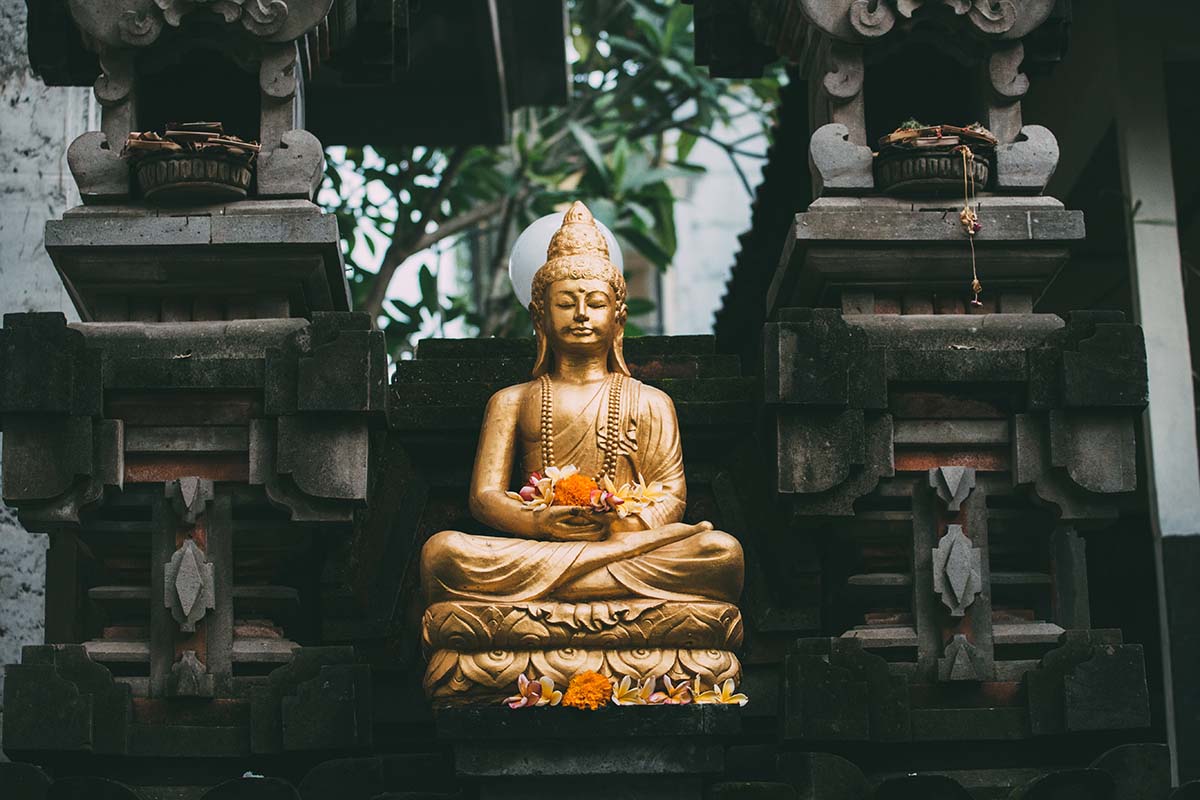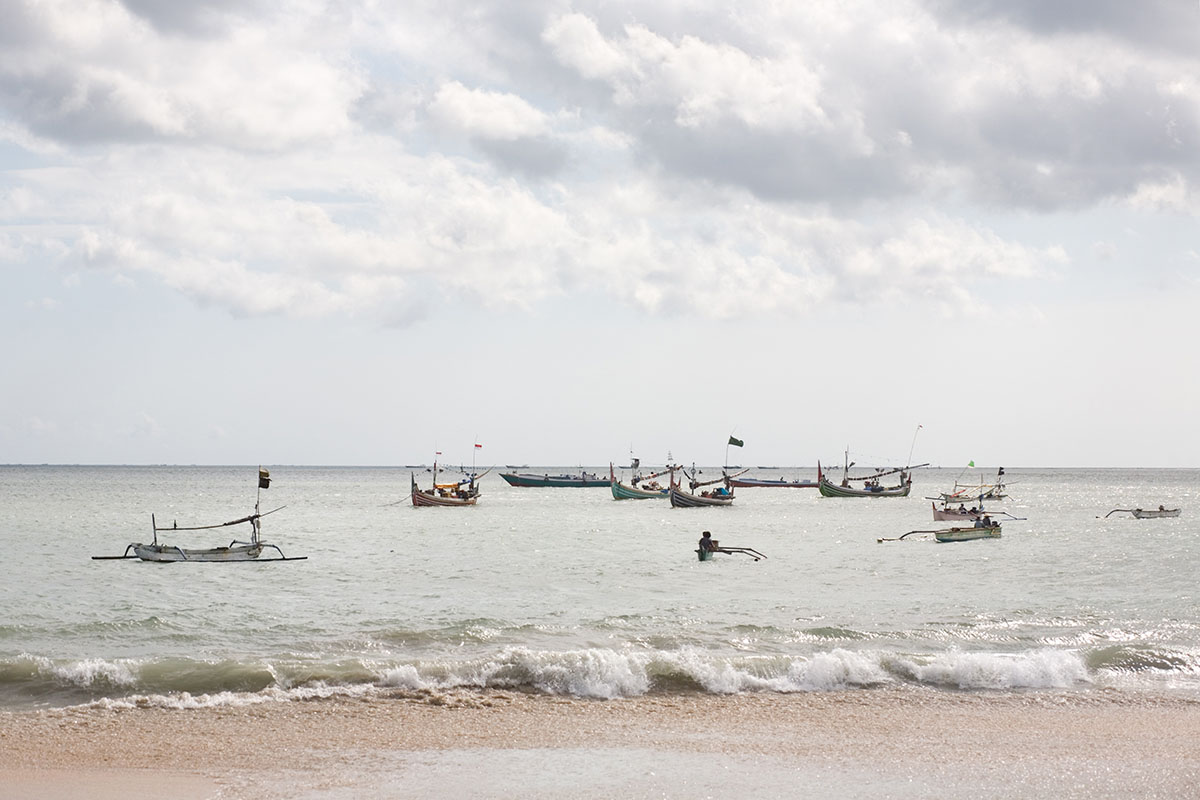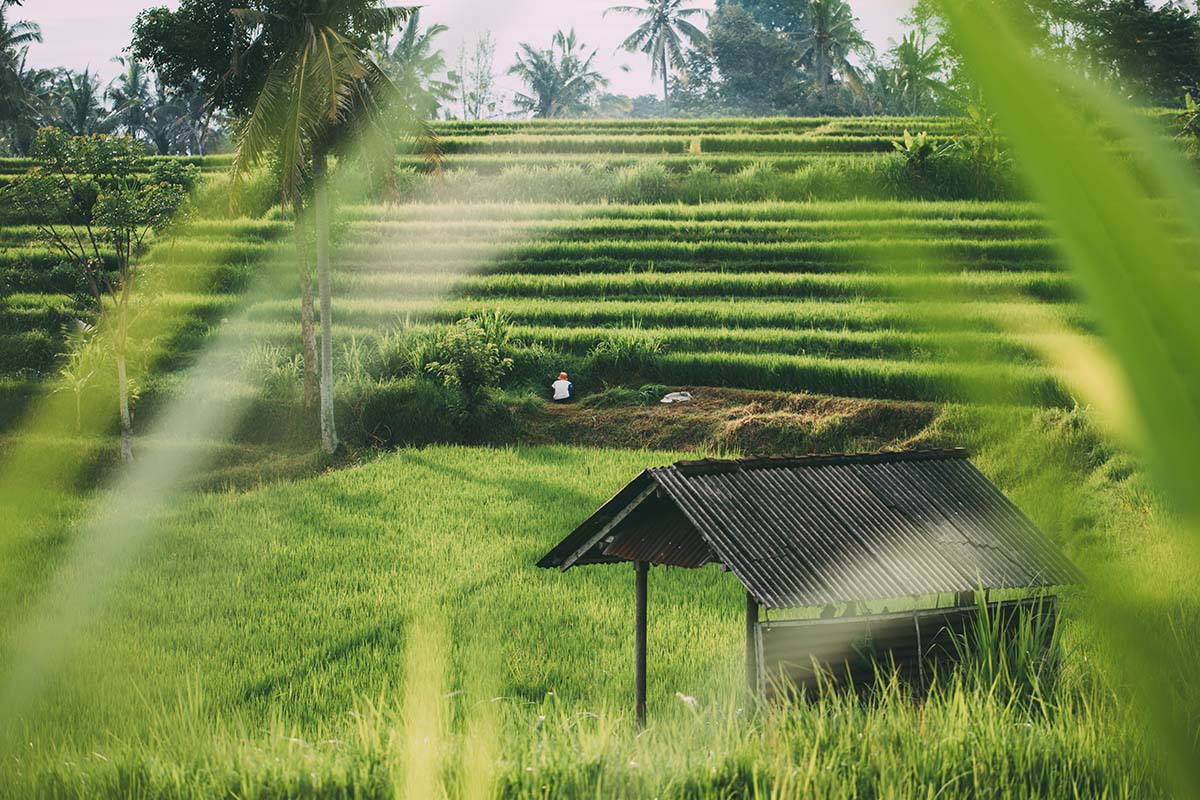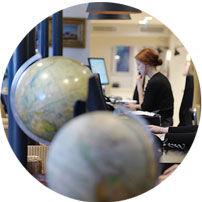 On this 17 day tour, you'll explore the island of Bali's most famous sights, including temples, rice paddies and local villages. Cycle through the Balinese countryside, snorkel in its warm shallow waters and learn a little of its rich cultural heritage.
Route
Everything is 100% tailored to you
Depart the UK on an overnight flight to Bali. No direct options are available, but there are a number of convenient routings via Gulf State cities such as Dubai or South East Asian hubs such as Singapore.
After touching down at Denpasar Airport, you'll complete customs and immigration formalities and enjoy a private transfer to Medewi on Bali's less explored west coast. It's one of Bali's best kept secrets, a village of yesteryear where children still swim in creeks and bamboo shacks keep surfers fuelled with tasty local dishes. It'll take about two-and-a-half hours to reach your hotel, so sit back and enjoy the views of Bali's enchanting countryside from your car window. The rest of the day is yours to relax, settle in and unpack, ready to start your Balinese adventure in the morning.
DAY 3
Ecotourism and Countryside Tour
This morning you'll visit the Pulukan Ecotourism State. Plantation in nearby Pekutatan village. The plantation grows a variety of trees including rubber, coconut and banana trees, as well as clove and vanilla trees. You'll learn a little about how rubber is made and enjoy a delicious lunch overlooking the rice fields and ocean beyond. Later, hop in a 4x4 and transfer to a nearby forest. From there, you'll trek to the Medewi dam and see the channels which feed the subak, the Balinese irrigation system that's run by the locals as a cooperative. Having climbed up above the river, you'll be provided with a bicycle to freewheel down past rice paddies and charming villages.
DAY 4
Free Time to Enjoy Western Bali
There are a range of options to keep you busy in this sublime spot. Medewi's waves draw surfers from across the globe, and if you're keen, it's possible to arrange lessons or equipment rental. Alternative ocean pursuits include stand up paddleboarding, sea kayaking and deep-sea fishing. On solid ground, it's possible to take a cooking class or learn how to carve wood. If you're in Medewi on a Sunday, then we'd highly recommend the traditional buffalo and cart races which take place in Negara. They're known as "makepung", derived from the word "kepung" which means to chase. It's a tradition that's been a part of agrarian life here for almost a century and it's a lot of fun to watch.
DAY 5
Transfer to Bali's Picturesque North West
Each corner of Bali has its own distinctive charm, so today we've arranged for you to depart Medewi for the north west of the island. There are a number of accommodation options, including a stay in the Bali Barat National Park or in the coastal town of Pemuteran; we can help you choose what's best for you ahead of time. Along the way, make a stop at Rambut Siwi temple which takes its name from the wandering sage Danghyang Nirartha who reportedly left a lock of his hair as a talisman of protection. Further on, you'll see the colourful sight of the fishing boats at the Perancak estuary. These unusual vessels, known as phinisi, are built in the traditional bugis method - a throwback to the Arabian conquest of Bali. You'll also visit a turtle conservation centre nearby and learn about their baby turtle release programme. Round off this transfer tour with a visit to the Catholic cathedral at Palasari and the neighbouring village's Protestant cathedral.
DAYS 6 & 7
Explore North West Bali
For the next couple of days, you're free to set your own programme in this pretty part of the island. It's easy to arrange a snorkelling or diving trip to Menjangan Island if the beautiful blue ocean is calling to you. Horse riding excursions can be organised for you in the scenic surrounds of the Bali Barat National Park. Alternatively, there are plenty of opportunities for hiking and renting water sports equipment if you'd like to try sea kayaking. The hotel spa affords a relaxing spot to unwind and definitely book in for one of the many revitalising treatments on offer if you want to truly pamper yourself.
DAY 8
Pemuteran and the North Coast
Today, begin with a tour of a pearl farm. The industry was established in Bali a thousand years ago and your guide will explain the techniques used in pearl cultivation, as well as teach you how to distinguish between different varieties of pearls. Sea salt production is equally important here and at your next stop you'll find out about this labour-intensive process of harvesting salt before stopping to sample some interesting, flavoured salts.
Next, don snorkelling gear and, in the company of personnel from local NGO Karang Lestari, swim above the biorock coral that they've constructed in an attempt to replenish the live corals that balance the archipelago's marine environment.
Later, explore the highlands surrounding Brahma Vihara Arama, one of Indonesia's only Buddhist monasteries before you end the day with a dip in the natural hot springs at Banjar where the sulphur is thought to have health-enhancing properties.
DAY 9
Guided Trekking in Northern Bali
From your base at Munduk, there are myriad opportunities for hikes but one of our favourites is the trek to Banyumala waterfall. You'll pass through coffee plantations and smallholdings growing mandarins, flowers and vegetables. Hike past bamboo groves to lush forest and reach Banyumala waterfall for a well-deserved swim to a soundtrack of cicadas and tropical birds.
The water here cascades over the rocks with the largest drop measuring an impressive 25 metres. Alternatively, hike through the forest in the company of macaques and birds.
Follow the lake shore past ancient temples and gaze out over the caldera lake of a long extinct volcano. Hop into a dugout canoe to paddle out onto Lake Tamblingan before returning to the hotel. Back at base, you can take a coffee-tasting tour or learn how to create a typical Balinese temple offering.
This morning, enjoy a guided trek through the plantation to learn about the many locally grown crops and flowers, and visit the garden temple before checking-out for your transfer to Ubud. You'll be on the road for around three hours today but en route, you'll stop at Pura Ulun Danua Bratan temple, one of the most photographed temples on the island that appears as if it floats on Lake Bratan. Grab a few shots of its reflections in the water before moving on to Bedugal. This village is known for its bustling market.
Check out the fresh produce, from spices to tropical fruit, plus stalls selling flowers such as orchids.
DAY 11
Mas Village Experience
Today, you're in for a treat as you soak up the culture, customs and lifestyle at Mas Village Ubud. This small village has worked hard to preserve its crafts and traditions and is keen to share them with visitors. Begin with a typical blessing from a local priest before meeting an astrologer who will predict your future - what will your destiny hold? Next, find out about the techniques used to create the intricate soap and wood carvings that you'll see across Bali on your trip.
Afterwards, team up with local chefs and learn how to prepare a Balinese lunch packed with herbs and spices grown on the island. After you've enjoyed the fruits of your labour, return to the hotel for the rest of the evening at leisure. Other activities we can arrange include watching a traditional dance performance (the 'kecak' is our top pick); a cookery class as part of your morning market visit, or a sunrise trek to the summit of Mount Batur.
DAY 12
Bali's Backroads by Electric Bike
Cycling through the delightful Balinese countryside is a real treat, even moreso when you cheat and use an electric bike to take the effort out of those inclines! You'll enjoy a two-hour ride past rice paddies and local villages, the mountain backdrop adding a touch of majesty to the landscape.Wave at local farmers as you ride by, following a path on top of a dam built by the Dutch. The area's riddled with caves built during the Japanese occupation during World War Two. After lunch with a local family, continue by car to a quirky museum which holds an extensive collection of puppets. Alongside the masks and puppets typical of ancient Bali and Java, you'll see puppets of modern-day figures such as Barack Obama.
Your final stop today will be at the Goa Gajah cave temple. This 11th century archaeological complex contains both Hindu and Buddhist imagery, with lingam and yoni - symbols of the god Shiva - as well as the image of the elephant deity Ganesha carved into the rock.
DAY 13
Onwards to the East Coast
You'll move on today to the beautiful east coast of Bali. Highlights today include the Taman Kertha Gosa Halls of Justice, part of the Puri Semarapura Royal Palace. Its halls are notable for their detailed ceiling paintings and the Bale Kambang, a floating pavilion enclosed by a moat. The complex dates from the 17th century and is sure to be a memorable stop. Afterwards, continue on to Goa Lawah, an important temple complex and cave home to a giant number of bats. Arrive at your east coast hotel late this afternoon and enjoy the evening at leisure.
DAY 14
Exploring East Bali
Today's full day tour showcases the best of east Bali's many attractions. First, drive to the lower slopes of Mount Agung volcano. There you'll find Besakih temple, known as "the mother temple" - the place traces its origins as a holy place back to prehistoric times. Next up is the sacred water palace of Tirta Gangga. This tranquil place is packed with calming features like ornamental pools and trickling fountains. Walk off your lunch with a gentle trek through the east Balinese countryside, passing rice paddies and stopping now and then to chat to the friendly locals. Your end destination is the village of Tenganan, home to the Bali Aga people who are directly descended from the island's first inhabitants. Appreciate the skills they show weaving Ikat textiles and perhaps purchase something to take home to remember your Balinese adventure.
DAY 15
Free Day to Explore East Bali
Your time in Bali is coming to a close, but there's plenty to occupy you in this delightful part of the island. Perhaps you'll take a yoga or Tai Chi class. Making the most of the coastal location, why not take a "Catch and Cook" tour where you go fishing and then cook what you've caught; it doesn't get much fresher than that! Alternatively, take a snorkelling trip. There are plenty of opportunities just off shore but it's worth making the trip to the famous Blue Lagoon Beach. Situated just north of Padangbai, this charming beach is framed by rocky cliffs topped with lush vegetation - there are few places as gorgeous as this anywhere in Bali.
After a morning at leisure, it's time to bid farewell to the island of Bali. Return to Denpasar Airport via private transfer (taking about 2-and-a-half hours) to catch your flight back to the UK. Once again, you'll need to catch a connecting flight via your chosen hub.
We hope you had a pleasant flight as you touch down in London today.
A Rough Idea of Price
Dependent on season, accommodation and activities
The estimated cost for this trip is £3,000 to £4,110 per person. The final cost of the trip depends on the way we tailor it especially for you. The final cost varies according to several factors, which include the level of service, length of trip and advance booking time. The exact price will be provided on your personalised quote. The average price for this trip is £3,160 per person.
A few of the benefits of travelling with us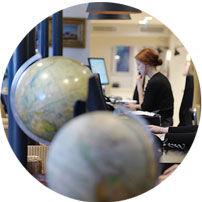 Get in touch
Our experts have the inside track on the destinations they sell and will tailor-make a holiday to your unique requirements.
Contact one of our Indonesia specialists