Itinerary Highlights
Learn to surf in Bali, on the idyllic coastline of Jimbaran
Climb Mount Batur at sunrise, for breath-taking views of Mount Abang and Mount Agung
Sail between deserted beaches in the Komodo archipelago and witness its resident wildlife
Kick back and relax on the pretty beaches of Lombok
Contact one of our Indonesia specialists + 44 (0) 20 3958 6120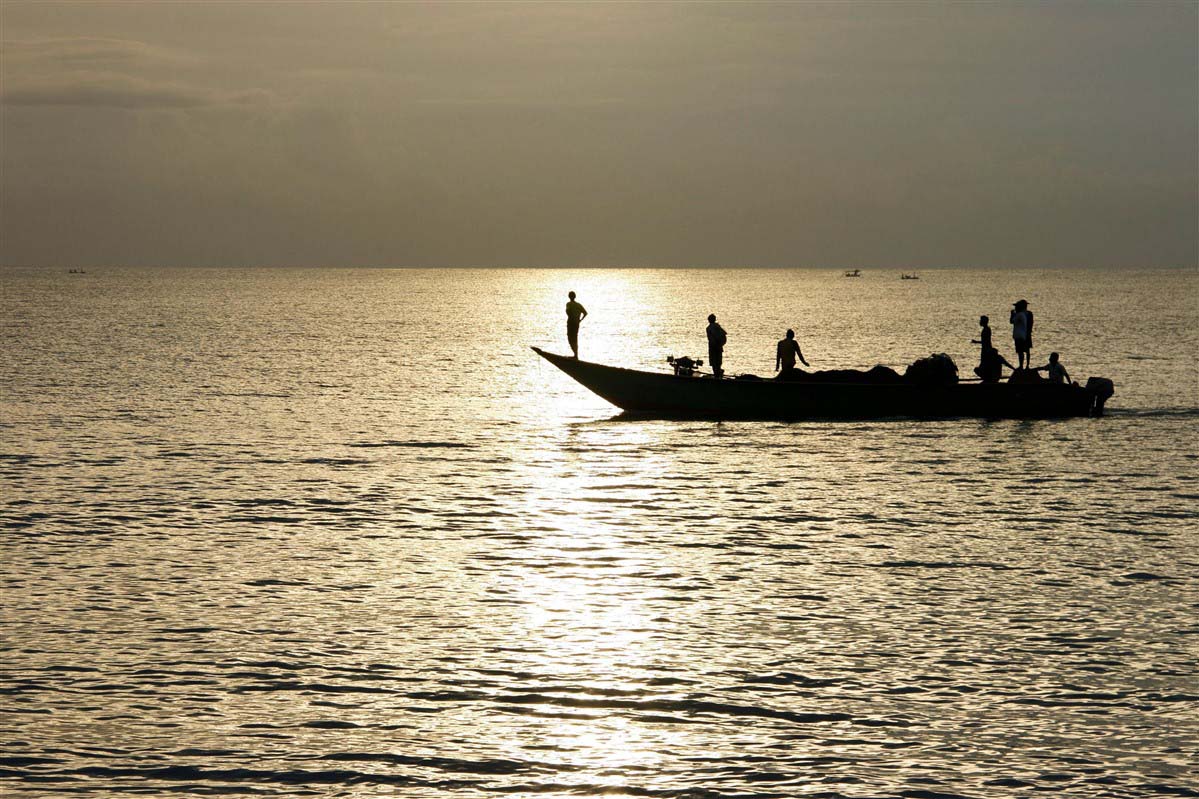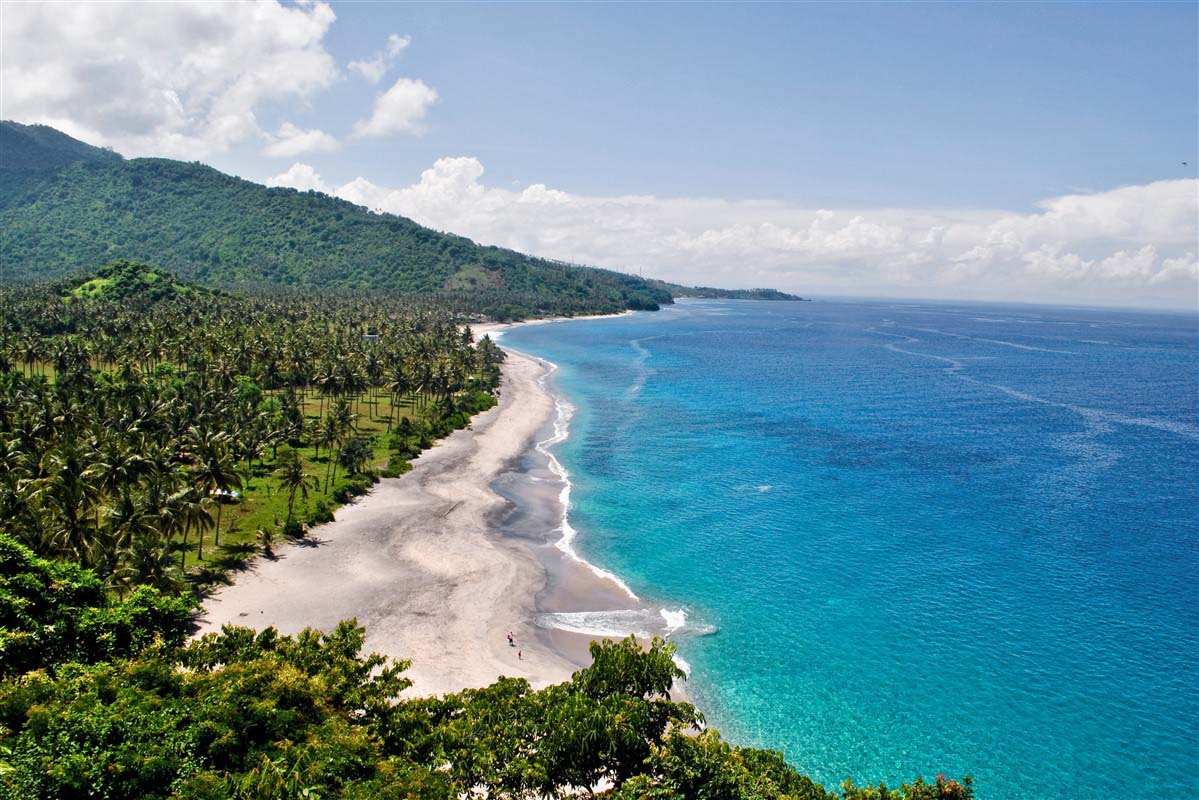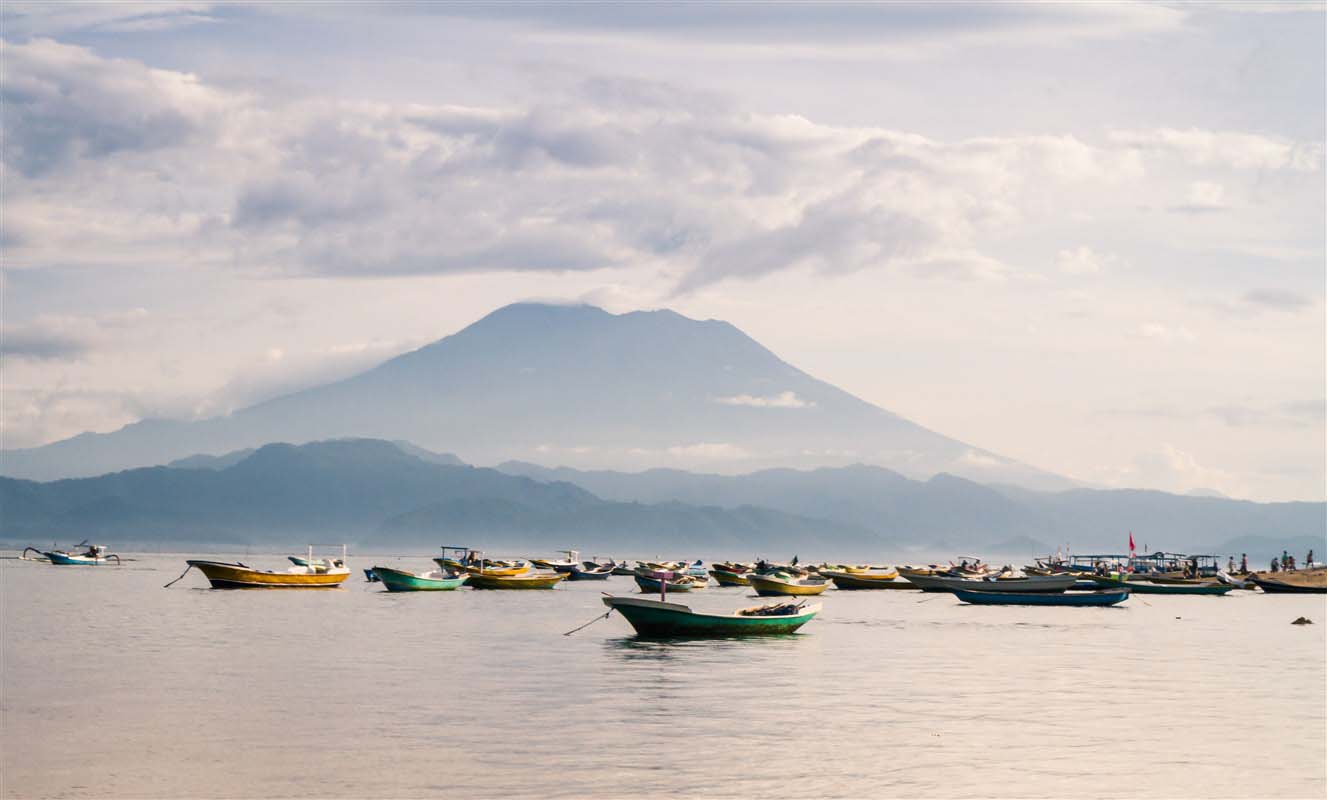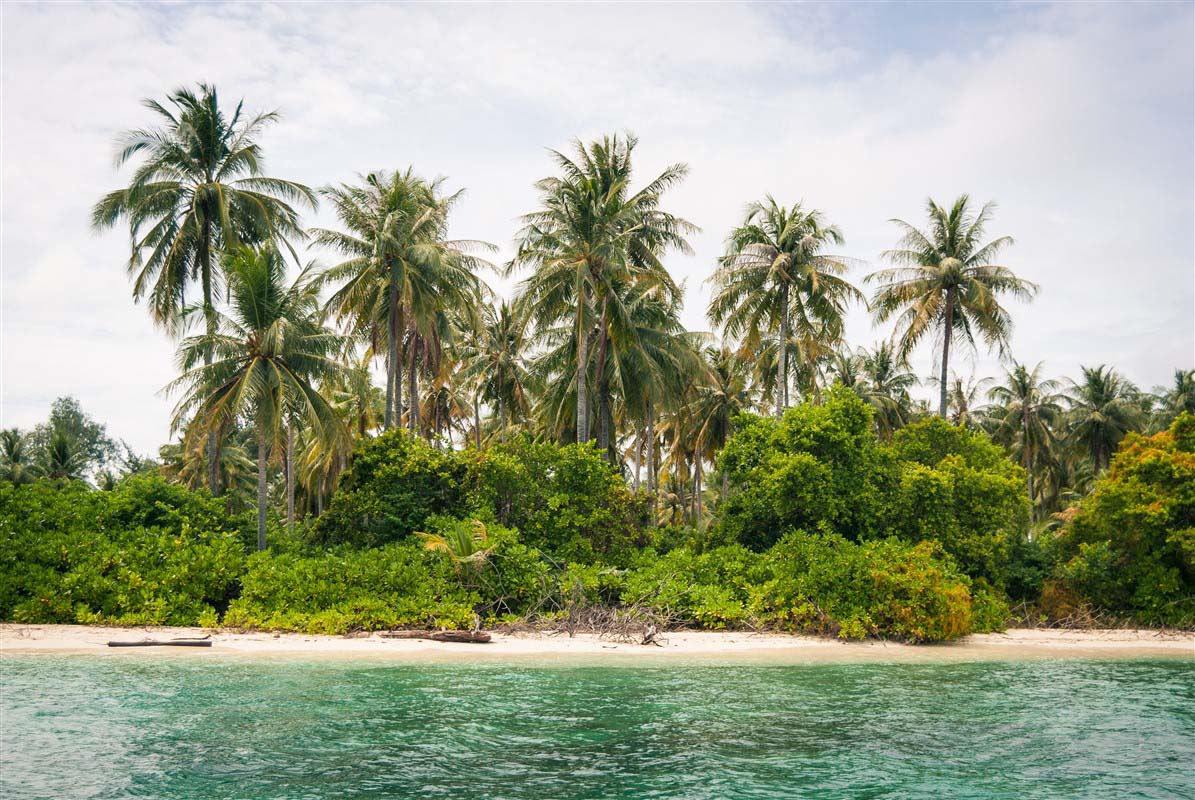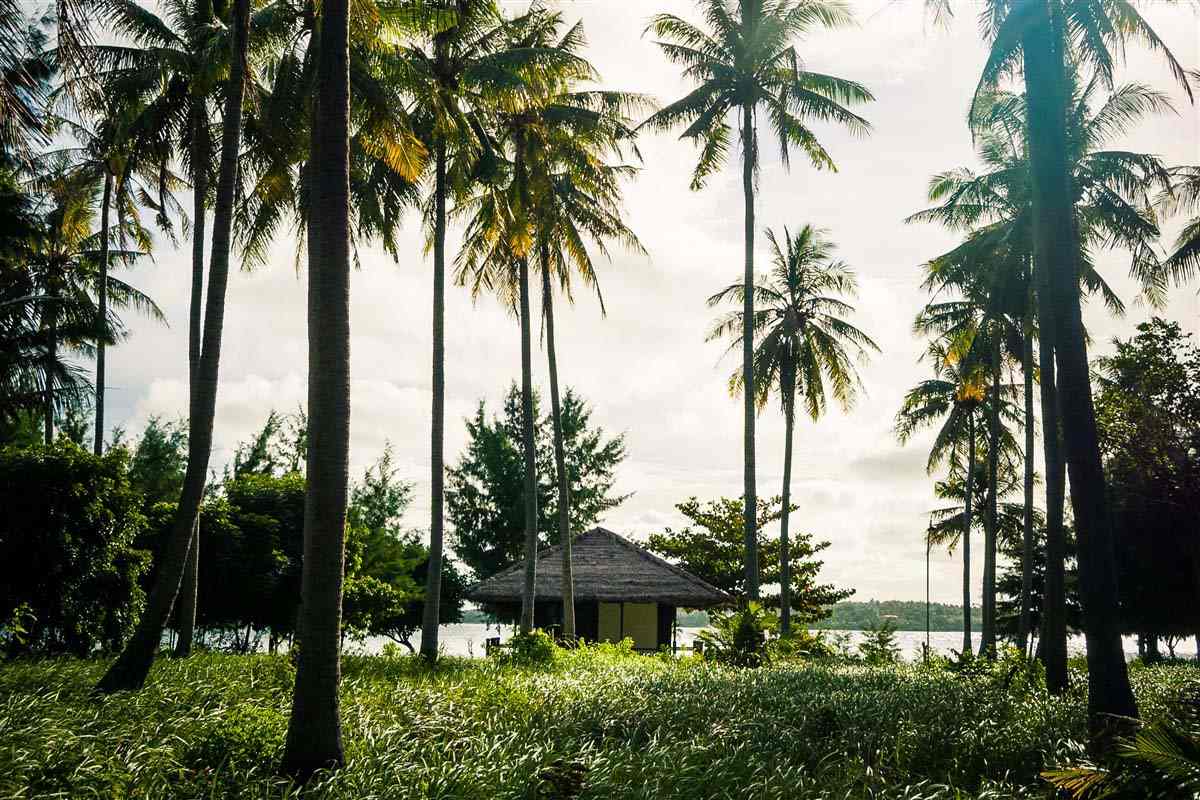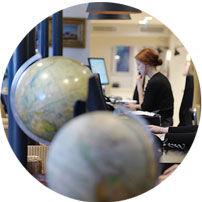 Explore what the Indonesian archipelago has to offer on a three-week island-hopping odyssey. From the beautiful coastline of Bali, to the vibrant reefs and unique wildlife of the Komodo Islands, you will never be bored on this Indonesian adventure.
Bali is the first stop on your trip, where you can learn to surf on the idyllic beaches of Jimbaran and watch the sun setting behind the Uluwatu Temple. You'll then journey to Ubud, where you can experience life like a local and learn about Balinese culture and customs. Rise (very) early the next day to climb Mount Batur and enjoy a sunset breakfast overlooking Mount Abang and Mount Agung.
Next, head to the Komodo Islands to spot some prehistoric-looking dragons before returning to Bali for some R&R by the pool or at the spa.
From here, hop on a boat to Lombok where you can meet the locals and explore the artisan villages of Tetebatu, before spending a few days relaxing, snorkelling, diving or taking cooking classes until you have to head home.
Route
Everything is 100% tailored to you
DAYS 1 & 2
INTERNATIONAL FLIGHT & ARRIVAL IN BALI
Begin your Indonesian island hopping adventure by flying overnight from the UK to Bali. Upon arrival into Denpasar - Bali's capital - you'll be privately transferred to your hotel in Jimbaran, located on the Bukit Peninsula and renowned for its idyllic coastline. Surrounded by tropical gardens, there is ample space to relax, and you're just a short stroll from one of Bali's most beautiful beaches. Early risers will see the local fishermen arriving with their catches on the shore, so be sure to indulge in the freshest seafood for supper. Watch the sky turn vibrant shades of orange and pink as the sun sets beneath the horizon, before retiring for a good night's sleep to replenish energy levels after your long-haul flight.
Bali is one of the best places on Earth for surfing and Jimbaran in particular is famed for being a surfing hotspot. With its beautiful golden beach and consistent waves, a lesson is an absolute must during your stay. Your instructor will find a suitable spot on one of the island's best surf beaches, with steady waves suitable for beginners, so you'll be up on your feet in no time.
Spend today relaxing at your hotel, either sunbathing by the pool or perhaps opting for one of the spa treatments on offer; after all, you'll want to pace yourself during this jam-packed island hopping adventure, especially as there's something special in store for the evening. As the sun begins to sink lower in the sky, hop aboard a traditional black pearl boat and set sail for the temple of Uluwatu. Watch as the sun sets behind the Balinese Hindu sea temple, with a cold drink in hand.
Enjoy a leisurely al fresco breakfast this morning, before being privately transferred from your hotel in Jimbaran to your hotel in Ubud. The drive is about one-and-a-half hours and once you've arrive, you'll have some time to settle into your hotel and relax. For dinner, head to Naughty Nuri's – a low key, local roadside warung (restaurant) serving the most delectable pork ribs, alongside cool Bintang beer.
Today you'll have the chance to experience life like a local and learn all about the customs and culture of Bali. Make a mystical Balinese sword and paint it in the company of a local artist, visit a healer who creates his own products from exotic herbs and spices, and watch demonstrations of traditional healing rituals. This tour can be tailored to your personal tastes and preferences, and includes a traditional lunch along the way, so you'll really be able to immerse yourself in local Balinese life.
DAY 7
EXCURSION TO MOUNT BATUR
It's a super early start today (we promise it will be worth it!), as your guide comes to collect you around 2am for the 90-minute drive to Mount Batur. Upon arrival you will be greeted by your local guide who will provide you with a torch and lead the way up the mountain. The first section cuts through forest, followed by volcanic ash, sand and small rocks; the pathway is mostly uphill but there are plenty of opportunities to stop and rest. After two hours of trekking, you will approach the crater rim and see the terrain change, with wind swept pathways, few rocks and vegetation. You'll reach the top (at 5,633ft) around 6am, where you can witness the long awaited sunrise over Mount Abang and Mount Agung. On clear days it's even possible to see Lombok's Mount Rinjani in the distance across the Lombok Strait. A simple breakfast of bananas and cake with hot coffee or tea will be served while you enjoy the view, before you begin your descent along the far side of the crater, with daylight allowing for spectacular views. You will see the lava flows from the most recent eruptions and their path of destruction, as well as Lake Batur in the distance. Upon reaching the base, there will be an opportunity to soothe your muscles in natural hot springs before returning to Ubud. You're free to relax for the rest of the day - we strongly recommend a Balinese massage!
Today is yours to explore. Take the opportunity to barter for gifts and souvenirs in the central handicraft market (the batik silk scarfs make beautiful presents and fold up nice and neatly for transportation back home), or visit the Ubud Palace and Monkey Forest in the heart of town. We can also arrange a cookery class, white water rafting or a paddy field walking tour, or you can simply relax by the pool. Enjoy a final dinner in Ubud – our local Concierge can provide some up-to-date restaurant recommendations for your departure feast.
DAY 9
WELCOME TO THE KOMODO ISLANDS
Early this morning you will return to the airport in Denpasar for a flight further east to Labuan Bajo, the jumping off point for the Komodo Islands. Your guide will meet you at the airport for the twenty minute transfer to the harbour, where you will board a local boat to cross to your island home.
DAY 10
MEET THE KOMODO DRAGONS
After breakfast, head out for a tour of the islands of Rinca, Majerite and Kelor, for your first glimpse of the fearsome Komodo Dragons. The Komodo National Park, in the centre of the Indonesian archipelago, is composed of three main islands – Rinca, Padar and Komodo – as well as many other smaller islands. These volcanic islands are inhabited by a population of around 5,700 Komodo dragons and are a UNESCO World Heritage Site. You'll hike for two hours around Rinca Island accompanied by a ranger to see the famous lizards, along with a collection of other animals, including buffalo, deer, monkeys, colourful birds and red crabs. Continue on to the islands of Majerite and Kelor, where we suggest you don your snorkel and mask to explore the vibrant underwater world.
Your boat will return to the harbour this morning, and you will be transferred back to the airport for a flight back to Bali. Upon arrival, you'll be transferred by road to Manggis on the east coast – a journey of around two hours. The rest of the day is at leisure; perhaps join the daily yoga class overlooking the ocean for an hour of calm after your day travelling.
DAY 12
RICE FIELDS OF SIDEMEN
The Sidemen valley is at the heart of the island, away from the crowds and surrounded by mountains, rice fields and forests. Authentic and wild, it's famous for its interesting weaving techniques. You'll get the chance to see these in action during a visit to a weaving mill and textile manufacturer – Endek and Songket weaving are subtle art forms that are part of daily life in Bali. Take a stroll through the rice fields to observe local farmers and enjoy the exceptional scenery, with Mount Agung as a spectacular backdrop. There will be two hours of walking today, led by your private guide, and a picnic lunch along the way.
DAY 13
MEET THE LOCALS IN BALI
After breakfast, set off on foot with a local guide to explore the famed rice fields of Eastern Bali. You'll walk from Asak to Bug Bug, passing farmland, villages and local temples; you may even witness a traditional ceremony or two as you go. Be sure to stop and chat to the village farmers - your guide can translate - and perhaps even share a glass of Bali coffee with them. Spend the rest of your final day in Bali however you wish.
DAY 14
TAKE THE BOAT TO LOMBOK
This morning, you will be picked up for the short road transfer to the harbour of Padang Bai where you will board the fast boat to Lombok. The journey takes around two hours and can be a little bumpy, but the convenient route - and the chance of spotting dolphins as you go - makes it a great option for travel. You will be met upon arrival and transferred to your luxury beach hotel on the north west coast of Lombok, where you can relax and enjoy a leisurely dinner.
The quiet area of Tetebatu, in the centre of Lombok Island, offers a true insight into local life. Meet the island's hospitable and friendly inhabitants and enjoy its lush surroundings on this day trip. Discover local crafts in nearby villages – bamboo mat weaving in Loyok, coffee making in Kembang Kuning and ikat weaving in Pringgasela. Enjoy lunch at a local restaurant and visit the village of Tetebatu, before heading out on a four-mile hike to the heart of its wild surroundings, including rice fields and plantations of cocoa, coffee and giant bamboo.
DAYS 16 to 18
DAYS AT LEISURE
Your final two days can be spent at leisure, relaxing and enjoying your beach hotel. We can arrange cookery classes if you'd like to master some Indonesian recipes, while snorkelling and diving trips to the Gili Islands are a great option for active types.
Sadly your island hopping holiday has come to an end and it's time to begin the journey home. Transfer two hours south by road to the international airport, in plenty of time for the first of your indirect flights back to the UK.
A Rough Idea of Price
Dependent on season, accommodation and activities
The estimated cost for this trip starts from £2,840 to £4,080 per person. The final cost of the trip depends on the way we tailor it especially for you. The final cost varies according to several factors, which include the level of service, length of trip and advance booking time. The exact price will be provided on your personalised quote. The average starting price for this trip is £3,265 per person.
A few of the benefits of travelling with us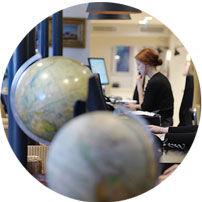 Get in touch
Our experts have the inside track on the destinations they sell and will tailor-make a holiday to your unique requirements.
Contact one of our Indonesia specialists