Few places can captivate travellers like the 17,000 islands that make up Indonesia, with the spiritual mecca of Bali the gem in the Indonesian crown. It's a province that's home to dramatic (and active) volcanoes and vegetation-rich landscapes woven with traditions that have spanned centuries. It's easy to see why so many find themselves flocking to this paradise spot in search of something new and why so many gravitate to the town of Ubud. With so many attractions and places to visit in Ubud, it's easy to see why so many gravitate here. Nestled among the uplands of Bali's rainforest-filled landscapes lies the town where rice paddies staircase their way up the hillsides and colourful offerings adorn the streets. It's easy to become transfixed by the vividness and with so many things to do in Ubud it can be hard to know where to begin. That's where we can help...
1
Visit Pura Taman Saraswati
When looking for things to do in Ubud a stop at the Pura Taman Saraswati, or Ubud Water Palace, is a must. Its entrance is sandwiched between two cafes on a busy road, but don't be put off by its unassuming exterior because when you step inside (in Balinese temple-appropriate clothing) you'll soon experience the tranquil magic of this orange bricked building. It's home to a lotus blooming pond and a water garden that honours the goddess Sarasvati. This Hindu temple is a perfect example of Bali's ability to effortlessly blend age-old architecture with the beauty of the natural world and walking between the flower-filled ponds, you'll experience exactly that. You'll also be met with countless sculptures of Hindu mythological figures, best appreciated when night falls and dance performers pay homage to the temple's goddess who embodies all things education, creativity and music. It's easily one of the best things to do in Ubud and should be high up on your list of Ubud activities to experience.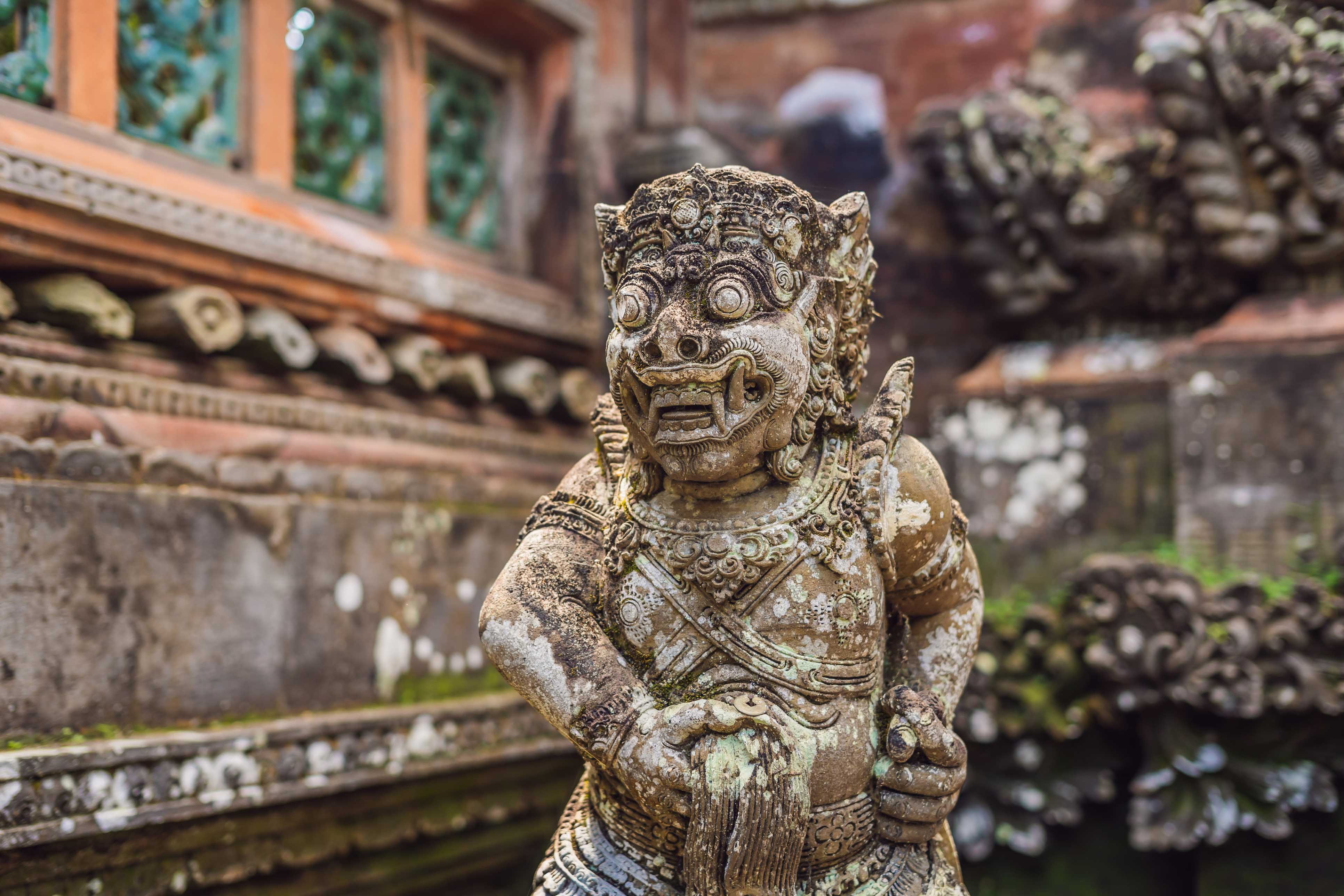 2
Eat, Drink and be Merry...
Searching for the best things to do in Ubud can be stomach rumbling work, which is why a pit stop to refuel and energise can be exactly what's needed before journeying onwards. If you're after Balinese grub with a creative flair, head to Sacred Rice, where you'll be met with tasty dishes from Singapore Chef James Tan who serves up delicacies from the ocean, farm, padi and garden (with some seriously sweet treats for afters too). For foodies searching for delicious flavours and sustainable Balinese ingredient choices, pull up a chair at Seasoned and tuck into the Ubud local blue crab boil or marinated grilled king mushroom (both of which are seriously tasty!). For those that prefer the veggie and vegan diet, a pilgrimage to the plant-based mecca, Zest, is a must with its delectable array of the best locally-grown fruits, shoots and roots. You'll be left sufficiently full and appreciative of the vast selection of fresh ingredients used throughout Ubud and Bali and the emphasis on health and wellness that ripples across the country.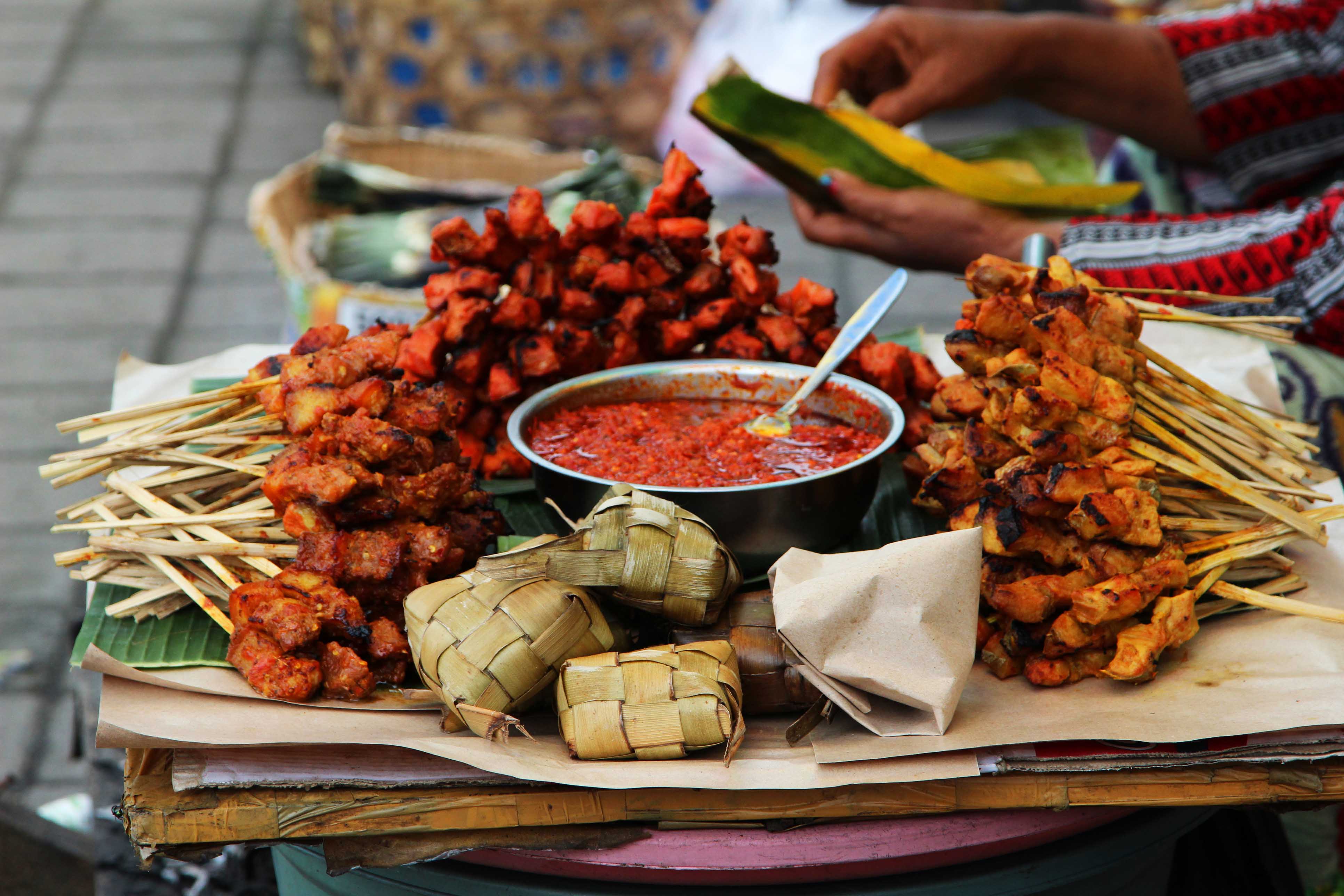 3
Explore the Monkey Forest
When searching for things to do in Ubud, the famous Mandala Suci Wenara Wana (or better-known Ubud Monkey Forest in Padangtegal) is one of the Ubud activities you won't want to miss off the itinerary. This holy place on the island champions conservation efforts, research opportunities and is a great choice for ethical, animal-loving travellers. This sacred spot, with its intricate carvings and dense forest (where over 100 species of trees are rooted in the grounds) has some mischievous inhabitants known for their light-fingered abilities and penchant for jewellery and snacks (which might be worth leaving back at the hotel). Over 700 Balinese long-tailed macaque monkeys swing, sleep and sprawl on the moss-covered temples and guardian statues. Like the surrounding community, they have found sanctuary and a natural habitat in this Balinese oasis which is the epitome of the deep-rooted philosophy in Balinese culture, confirming its rank among some of the best places to visit in Ubud.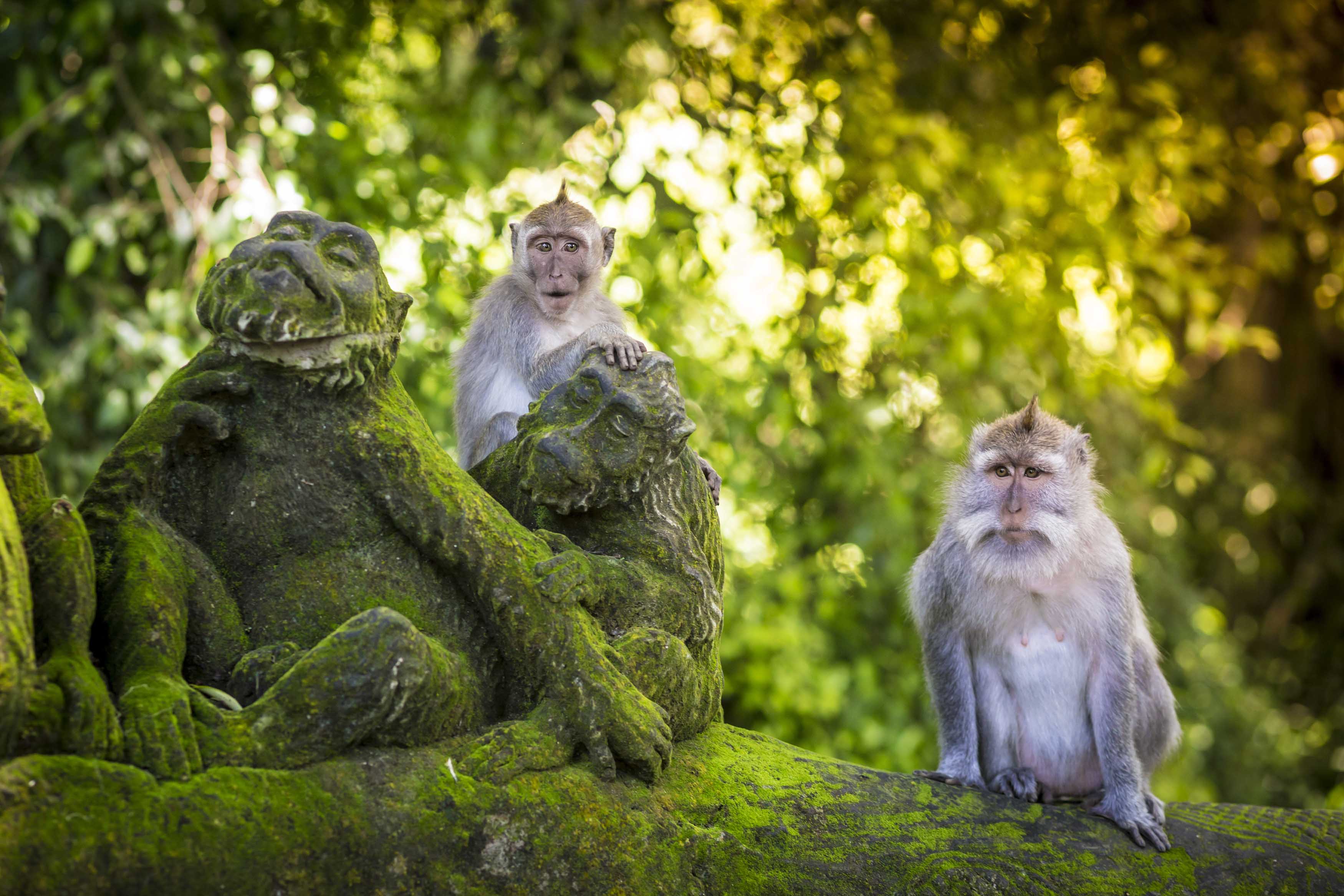 4
Climb the Tegallalang Rice Terraces
What better way to end a list of things to do in Ubud than The Tegallalang Rice Terraces where vivid greens (akin to the classic hillside that illuminated Microsoft screens) form the terraced staircases that lead skyward. Tranquillity and awe-inspiring views are never in short supply here and every step reveals new viewpoints and snap-worthy moments you'll want to capture. It's easy to see how so many become captivated by the unusual approach to farming and irrigation techniques that are used here - it's an approach unlike any other. Known in Balinese as subuk, this traditional method of cooperative irrigation is a system that's said to have been passed down through the generations by a revered holy man called Rsi Markandeya back in the 8th century. Since then, more rice terraces have been carved through the landscape and with three of the best examples in Ubud's shared region, they'll never be far from view.