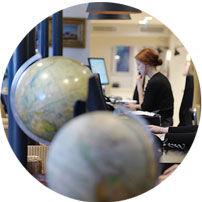 Wonderfully varied and richly diverse, the islands of Indonesia - over 17,000 in total - are the perfect destination for an exotic honeymoon getaway. If it's relaxation you're after, head to the legendary beaches of Bali where you can sip cocktails on the sugary sand, watch watercolour sunsets from a private luxury beach-fronted lodge and cosy up in a hammock. Meanwhile, couples pining for adventure will find plenty to enchant and entertain on Java, the capital, while visits to Flores and Komodo provide a more authentic and rustic experience of the archipelago. Indonesia honeymoons are especially
perfect for couples who prefer to spend more of their time in the water than out of it. With some of the best diving spots in the world, head underwater with your other half to marvel at captivating corals and tropical marine life. Back on dry land, climb to the top of Bali's Mount Batur for stunning panoramic views and a romantic sunrise breakfast at the summit, or test your cheffing skills as a couple during a Balinese cookery course. Indonesia excels as a honeymoon destination thanks to the vast array of activities on offer; whatever your love language, there's bound to be a match made in heaven on Indonesia honeymoons.
Indonesia Honeymoons Ideas
A few suggestions to get the holiday planning process started
Other Indonesia collections
A few of the benefits of travelling with us
What our clients say about us
Indonesia customer reviews (7 reviews)
4.7/5
Holly made excellent suggestions and creates the perfectly balanced trip that ticked all our boxes. The Concierge was very helpful throughout and the absolutel highlights were seeing monkeys and deer on Manjangan Island, and watching the sunset from the magnificent tower.
Indonesia Guide
Practical advice, client testimonials and inspiration to help you prepare for your holiday
Contact one of our Indonesia specialists