Itinerary Highlights
Sip soursop martinis in the ricefields, overlooking an ancient Buddhist Stupa
Snorkel the vibrant reefs located off of the east coast of Bali
Explore the green heart of Bali by on foot and by pedal power
Relax on a private island
Contact one of our Indonesia specialists + 44 (0) 20 3958 6120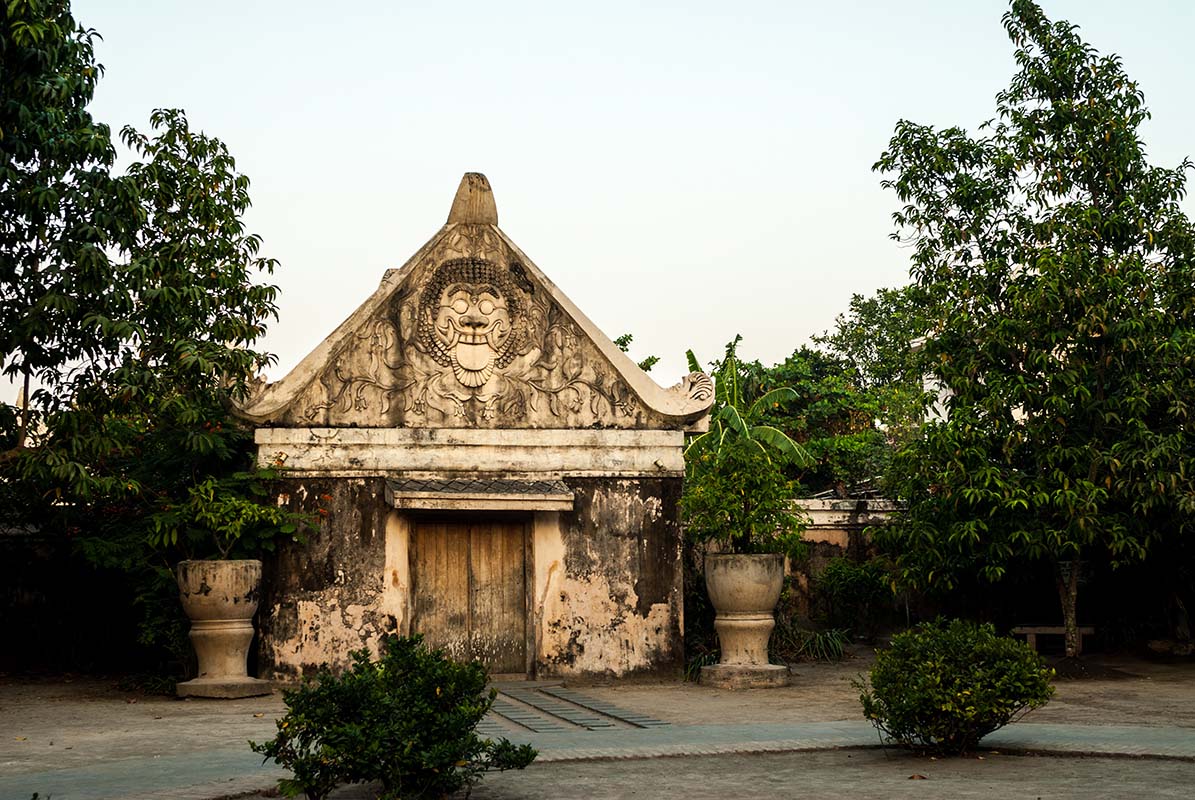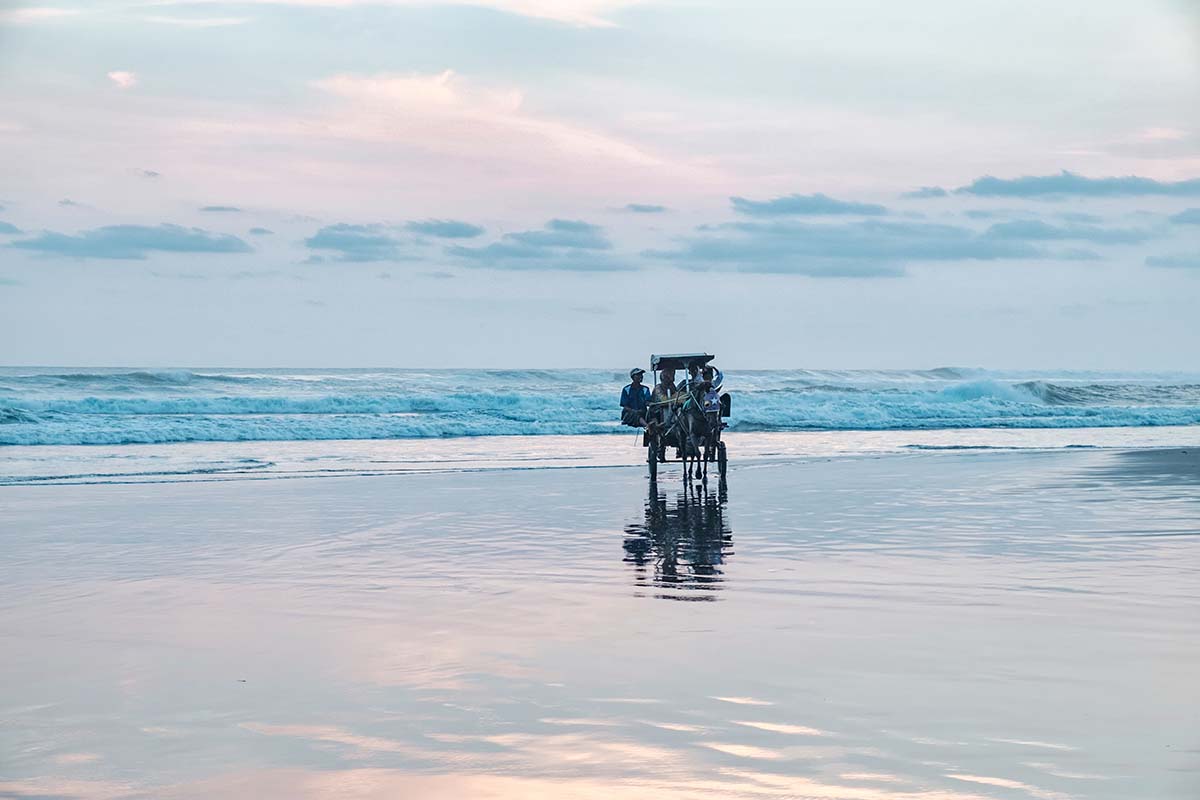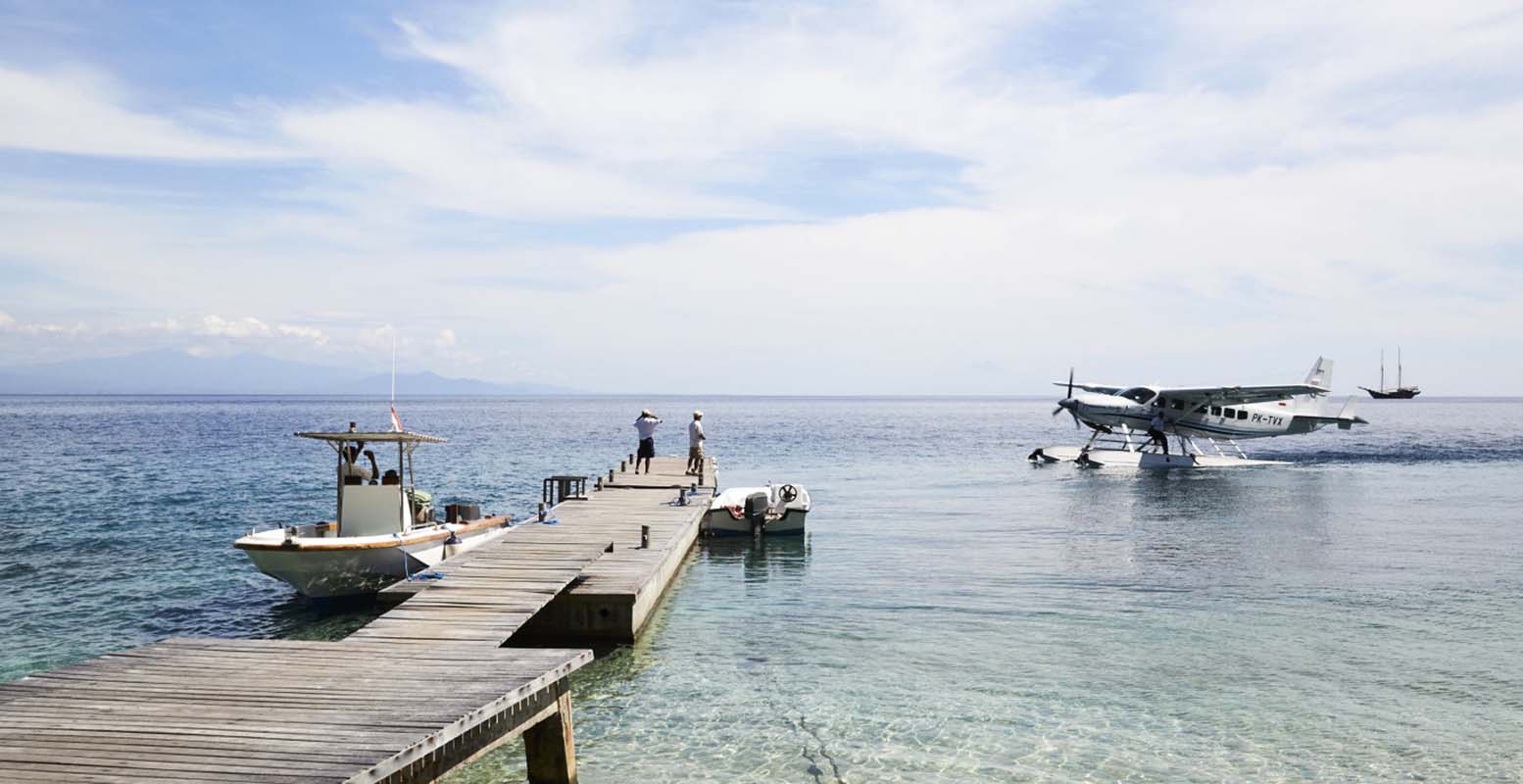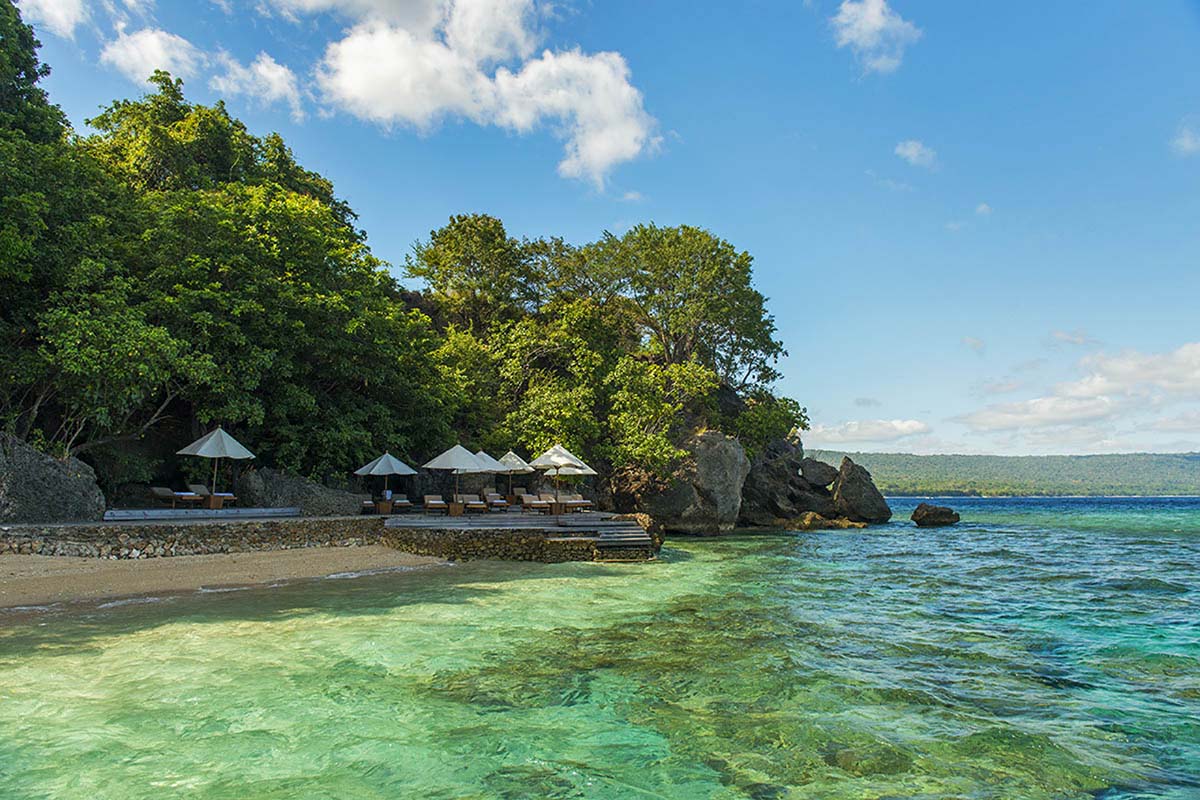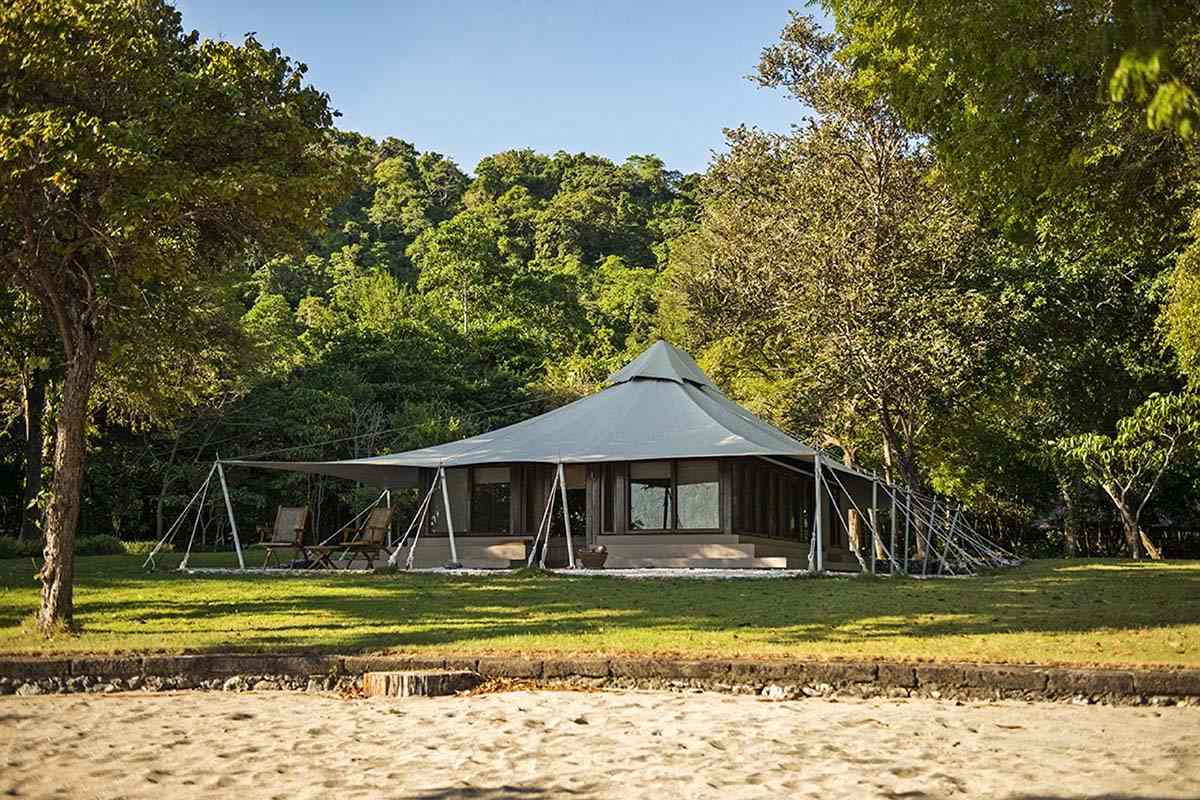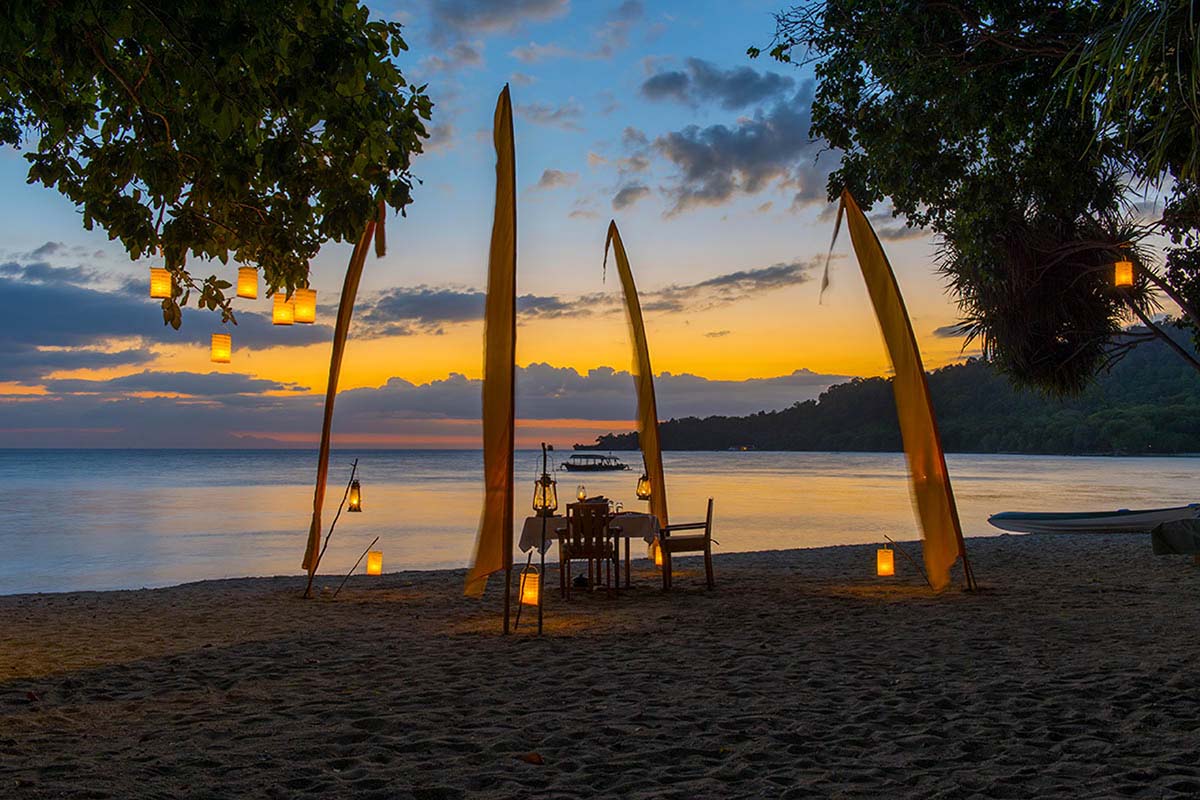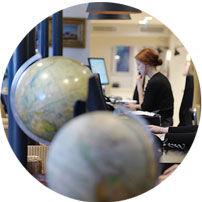 An Indonesian odyssey, with accommodation in some of Southeast Asia's finest hotels. This two week trip includes exploration of some stunning UNESCO protected temple sites, traditional village life and beautiful landscapes of Bali, and time to unwind on a remote island, sleeping in luxurious safari-style tents.
Route
Everything is 100% tailored to you
DAYS 1 & 2
International Flight
Depart from the UK on an indirect overnight flight to Yogyakarta in central Java, transiting in Singapore on route.
Arise early today, as you will travel to the beautiful Buddhist Stupa of Borobudur in time to enjoy a serene sunrise and watch the morning mist rising over the surrounding Menorah hills. As the largest Buddhist Temple in the world, constructed from thousands of volcanic and river stone blocks, the site is a true work of art. Your expert guide will be able to talk you through the carvings, which tell the story of Ramayana in a chronological order over ten levels. Stop for a break in the local restaurant before strolling through fruit plantations on your way to Watu Kendil, a viewing platform to gaze at stunning vista of five volcanoes and the Borobudur complex. Your exploration will continue in the smaller temples of Pawon and Mendut, both aesthetically beautiful and decorated with carvings and statues, after which you will be able to explore the peaceful Javanese village of Candijero from a horse-cart or 'dokar'. Your guide will be able to provide expert insight into village activities as you ride past, such as chilli harvesting, coconut collecting and gamelan music.
The surrounding rice fields are a beautiful vision from the hotel, but even more so experienced up close on a guided trek through the numerous footpaths. Journey to Selgriyo, an 8th-century Hindu temple, high up in the slopes of Mt Sumbing and on your way your will pass through some of Java's most enchanting rice paddies with villages working in their fields and stunning views over the valley. The trek is fairly gentle and provides the perfect opportunity to surround yourself with lush greenery of the Javanese countryside and visit a lesser-known Javanese temple.
From Java you will continue onto Bali. It's a 90 minute drive south to the airport to catch your direct flight to Bali, which will take around two hours. Upon arrival, your chauffeur from the luxurious Amankila hotel will be waiting for you after immigration. The drive to the east coast should take around two and a half hours. Spend the remainder of the day stretched out on a lounger alongside the triple tier infinity pool. Bliss.
Embrace the turquoise waters and board one of Amankila's boats, echoing the design of a traditional Balinese fishing craft, for an afternoon sail. With a huge abundance of fish and coral species in Indonesia's surrounding waters, there is much to explore as you make stops to swim or snorkel.
Begin the day with a private breakfast in a beautiful bale. Amankila's Bale Tirta Sari is set high up the hills above the village of Pegubugan, and offers beautiful ocean views in the distance. As you indulge in all manner of breakfast treats you can observe the local farmers as they tend to their crops of rice, peanuts, corn and cassava. Upon your return to the hotel, spend your time relaxing at the Beach Club, where black sand crumble beneath your feet. Rejuvenate in the spa with a traditional Balinese treatment or find sanctuary in a secluded massage accompanied with sea views.
Nearby, you can visit the beautiful Ujung Water Palace, a spectacular mix of Balinese and European architecture and built by the late Raja of Karangasem 100 years ago. The complex looks as if it is floating on the water the way that it is built over the expanse of three large ponds, and connected by elegant pathways.
Journey inland to Ubud, where you will be staying inland at Amandari, set high above the Ayung River Gorge. The hotel embraces local traditions with its Balinese village design and feel. Your suite is individually thatched with beautiful views of the Ayung valley and rice paddies beyond.
The hotel holds daily yoga classes, which can be enjoyed against the beautiful backdrop of the Ayung River.
Early this morning your day will start at the local produce market. Put your bartering skills to the test using your local guide as translator, as you purchase the ingredients for today's cookery lesson. You may also pick up a trinket or two as you go. Leaving the market behind, travel to the village of Kedewatan, where your private cookery class will take place in a family compound. Enjoy a sweet tea or strong Bali coffee before you set to work whipping up a range of delicious Indonesian dishes under the expert tutelage of your local guide.
Explore the beautiful scenery of central Bali on foot and by peddle power today, as you journey from the village of Juwet, to Bongkasa. Your journey starts in Juwet, on the far side of the Ayung River Valley from the hotel. First up is a cycle ride of around one hour to Carangsari Village, passing river gorges, traditional villages and beautiful farmland as you go. Arriving in the village, leave the bikes behind and continue on foot to Getasan, a walk of around one hour through vibrant green rice paddies. When you arrive in Getasan, your bikes will be waiting for you for the next leg of your journey to Bongkasa, tracing the western side of the stunning Ayung River gorge. Your efforts will be rewarded with a delicious brunch served in Bongkasa, before the final stretch - a half hour trek across the gorge back to your home at Amandari. Should you have overindulged at brunch, a car can be sent to collect you.
DAY 11
Ubud - Moyo Island
Leaving Ubud behind, you will return south to the airport for the short flight to Amanwana on Moyo Island. You will be travelling by float plane and so can enjoy spectacular views of both Mount Agung on Bali, and Mount Rinjani on Lombok as you fly east. Your plane will land in the bay at Amanwana, allowing for a super slick arrival.
Settle into your luxury safari style tent and spend the rest of the day reclined on a lounger, overlooking a deserted bay.
As the only resort on the island, your stay will reflect the unspoilt nature of the reserve, with free-roaming Macaque monkeys and rusa deer, all viewable from your tented suite. A range of activities are included in your stay. We suggest that you take a guided trek through the forest to a hidden waterfall, where you can enjoy a cooling dip in the limestone spring-fed pool.
DAY 14
International Flight | Hometime
Sadly your time in Indonesia has come to an end. Return to Bali by floatplane, to connect with your international departure flight home.
A Rough Idea of Price
Dependent on season, accommodation and activities
The estimated cost for this trip is £4,455 to £5,345 per person. The final cost of the trip depends on the way we tailor it especially for you. The final cost varies according to several factors, which include the level of service, length of trip and advance booking time. The exact price will be provided on your personalised quote. The average price for this trip is £4,455 per person.
A few of the benefits of travelling with us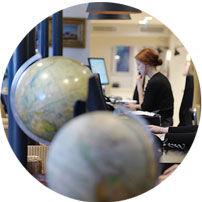 Get in touch
Our experts have the inside track on the destinations they sell and will tailor-make a holiday to your unique requirements.
Contact one of our Indonesia specialists