Itinerary Highlights
Daily spa treatments at a retreat on Bali's North coast
Cycling trip to a waterfall, with picnic lunch
Temple and mountain tour in a vintage VW convertible
Cookery class in a small, organic kitchen
Contact one of our Indonesia specialists + 44 (0) 20 3958 6120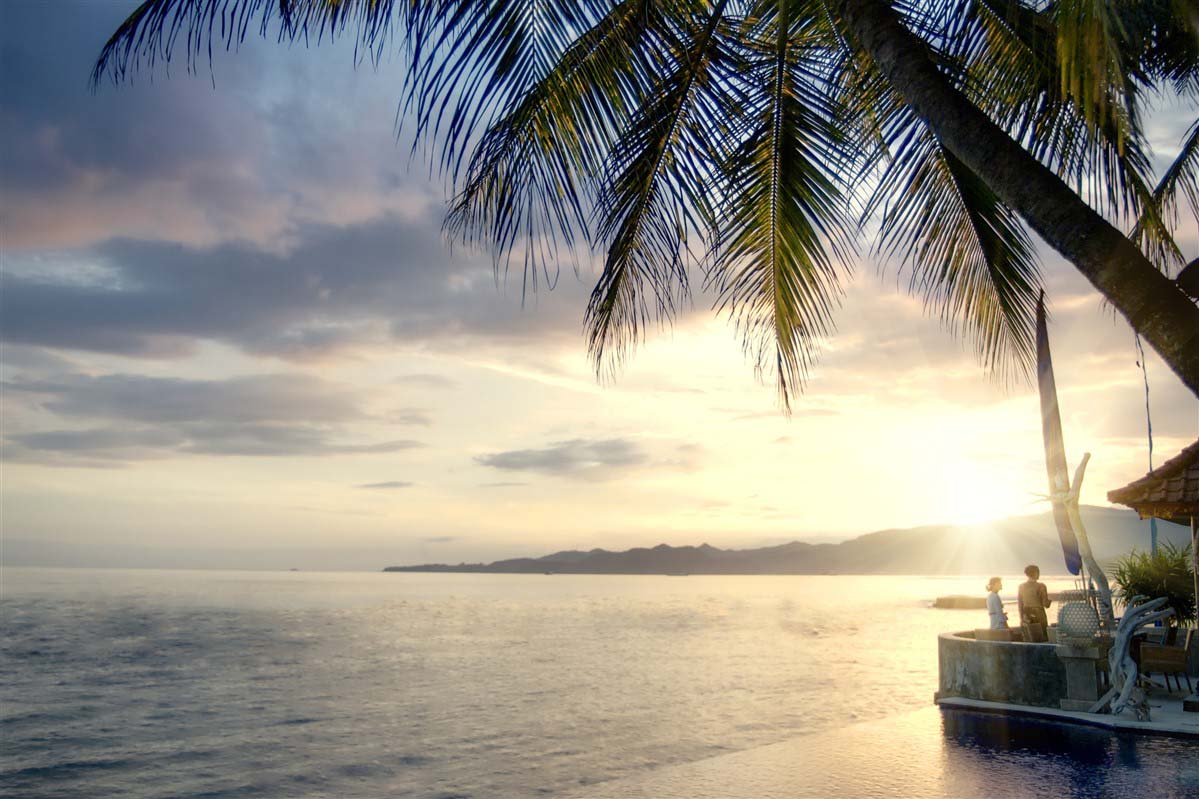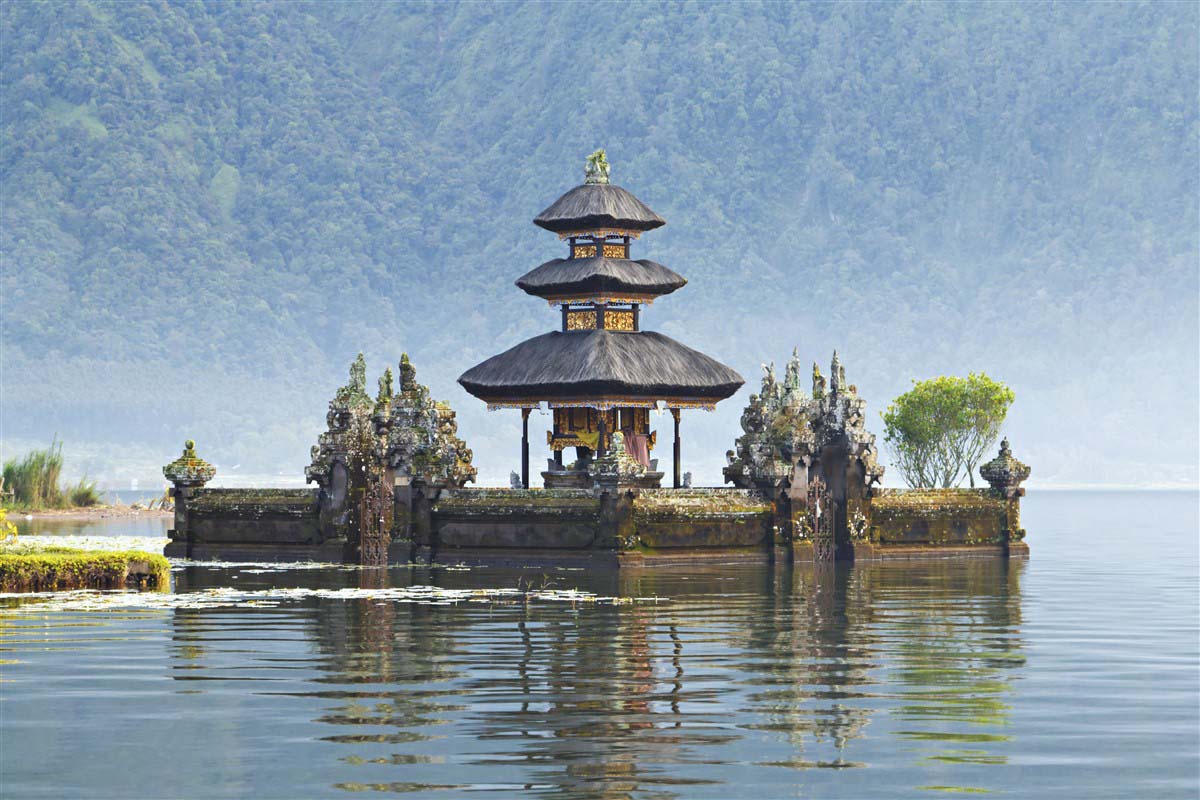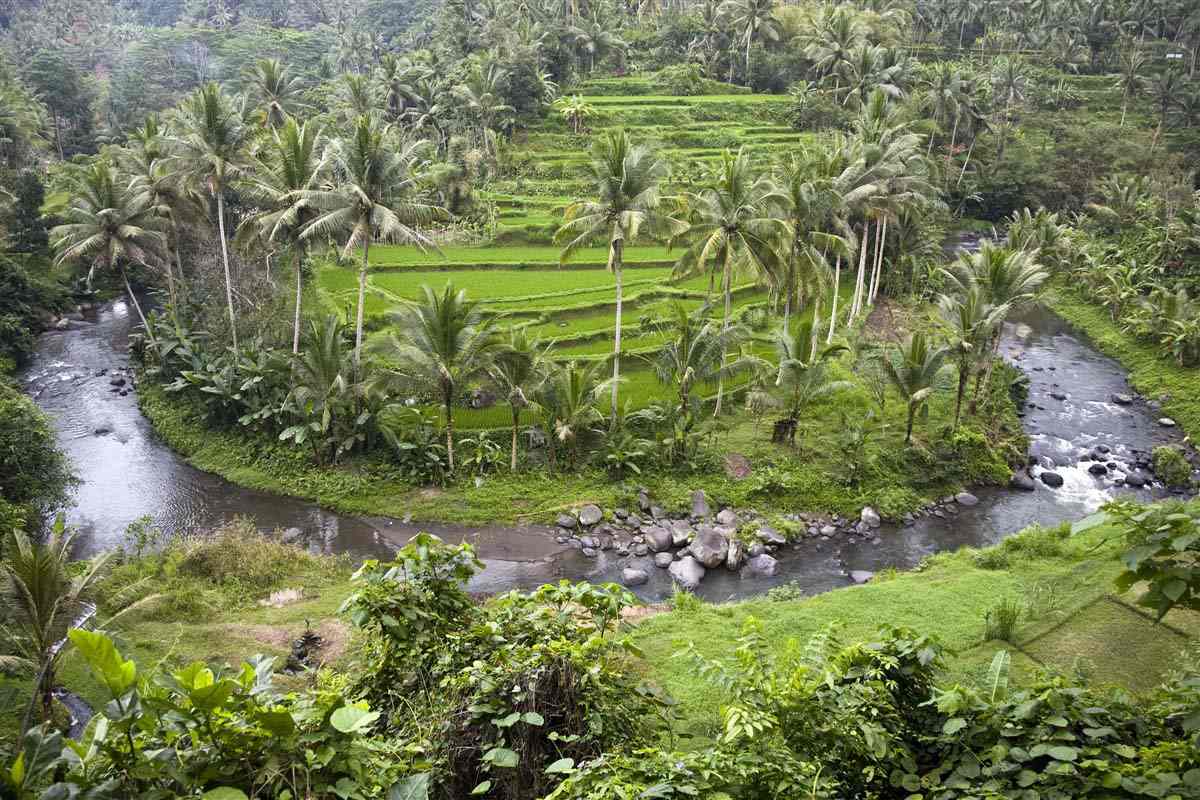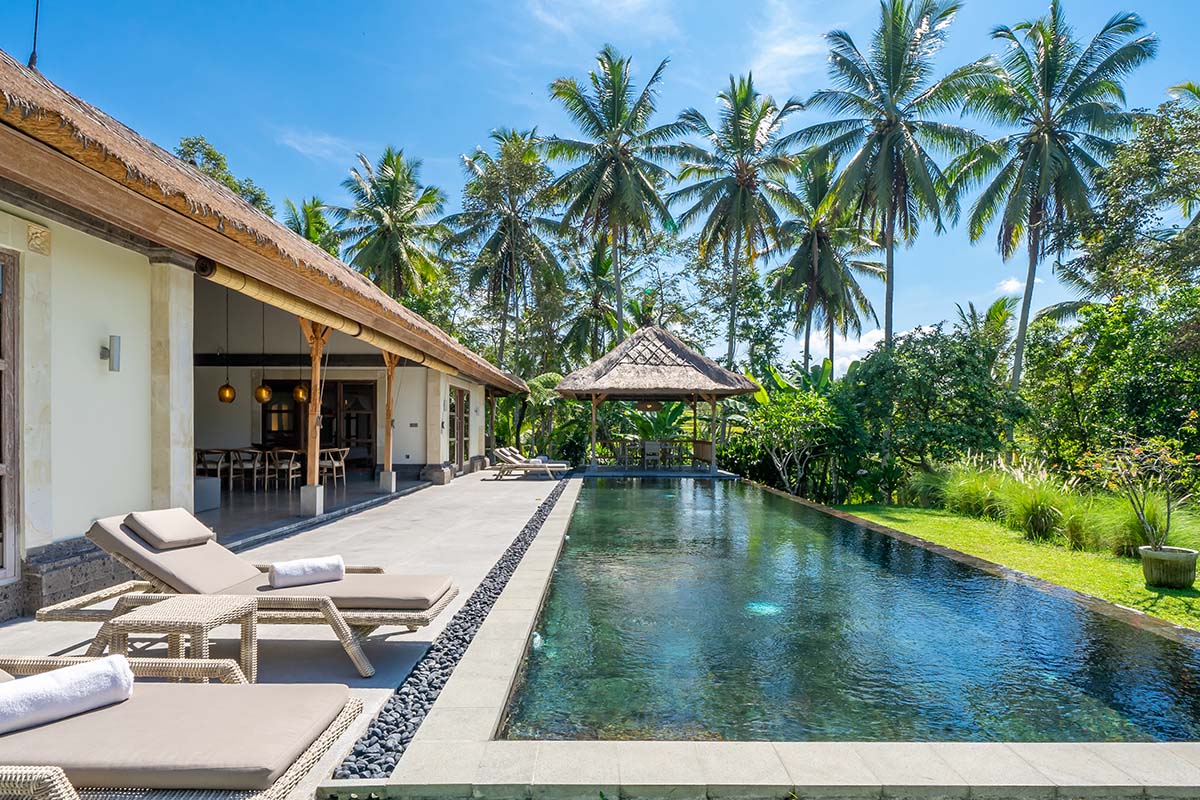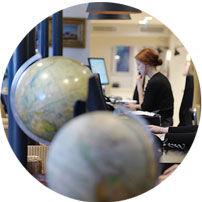 After the stresses of wedding preparation, and the exhaustion of the big day itself, the Honeymoon is a chance for some well-earned R&R, and we can't think of anywhere more suited than Bali. Explore the 'island of the Gods', whilst staying in some truly spoiling Spa hotels. This two week trip isn't just reserved for Honeymoons, it's the perfect relaxing break for anyone in need of a digital detox.
Route
Everything is 100% tailored to you
DAY 1
International Flight
Depart from the UK on your international flight to Bali. This is an indirect flight, transiting through a hub city in South East Asia or the Middle East. Let us know if you'd like to add in a city break on route.
Arriving into Bali, you will be met at the airport once you have passed through customs for the journey to the north coast. The drive will take approximately three hours, but arriving at the tranquil Spa Village Tembok all long haul travel stresses will melt away, as spa therapists greet all new arrivals for a welcome foot and shoulder massage.
This evening, enjoy a romantic sunset cruise. You'll sail on a traditional Balinese boat, the jukong and can gaze back at the majestic Mount Agung as you float on the calm waves of the Bali Sea. You may even spot dolphins on your evening cruise.
Take it easy this morning with a lie in and a leisurely breakfast. Late morning, you may like to join the palm weaving or jamu making class (Jamu is an entirely natural herbal remedy which is just delicious!). Laze by the pool, take a walk along the black sand beach and perhaps join the daily yoga class on the lawn. Later this afternoon, indulge in the first of your spoiling spa treatments.
DAY 4
Out and About in Tembok
After breakfast, embark on a 45 minute bicycle ride through picturesque villages, stopping at a local market to get a feel for daily Balinese life with a local guide. You will then continue your journey on foot towards Les Waterfall and enjoy a picnic lunch at the falls, accompanied by the sounds of rushing water and the wildlife around you. We can also arange diving or snorkelling at the USAT Liberty Shipwreck or a Mount Batur sunrise hike.
Whatever the day's activities, return to the hotel for today's well-earned spa treatment.
After dinner this evening, amble over to the pool where the Spa Village team will be waiting for you - it's time for some stargazing with a difference. Armed with an MP3 player loaded with relaxing music (and a bit of balance) lie back on the floating platform and be gently nudged out to drift across the pool and look at the stars.
Leaving the coast behind, you will spend a few nights on Bali's mountainous spine. Once settled, explore the local village and embark on a trek through the rice fields to a coffee plantation where you can learn about the traditional methods used to roast coffee.
After this, your guide will take you onwards to a clove plantation, where clove oil, buds and leaves are processed. Stroll through the traditional villages of Banyuatis and Kayuputith on your way back.
DAY 6
Temples and (Lake) Tamblingan
After breakfast, you will be taken to a drop off spot, where your guide will begin a jungle trek through to the mystical Lake Tamblingan, home to a local fishing village. Board a handcrafted canoe, where you will be taken to visit an ancient holy temple on the other side of the lake before stopping by the majestic Munduk Waterfall on your return. Here amongst the beautiful scenery, you will enjoy a picnic lunch before being taken back to your hotel.
Your final day in Munduk is all about relaxation. Our favourite hotels in Munduk have serene spas which use local ingredients in all products. Lie back and enjoy a traditional Balinese massage, or perhaps a seaweed facial. Yoga is on offer, and of course there is a swimming pool to laze by and gaze out across the rice paddies and ocean beyond.
Later today, take part in a traditional water blessing (Melukat) which is performed by the temple priest and is an integral part of Balinese every day culture.
Continue on to the cultural heart of Bali, Ubud. Settle into your luxurious hotel, and enjoy daily Yoga, Tai Chi and Pilates classes, as well as Ayurvedic Spa treatments. The rest of today is at leisure to relax and make full use of the spa.
This morning, you will be picked up from your hotel in a vintage VW convertible and transferred to the Klungkung regency to visit Kerta Gosa: the Hall of Justice. Built by the highest Raja of Bali in the 18th century, the Kerta Gosa was the location of a famous battle between the Dutch and the Balinese. The Bale style structures house some of Bali's most stunning artwork, including ceilings painted in the 'Kamasan' style which offer spiritual lessons to those that gaze upon the colourful and intricate illustrations.
Afterwards, continue your journey uphill to visit Bali's most sacred temple complex, Besakih. Besakih consists of 23 individual temples which have been crafted upon the lower slopes of sacred Mount Agung. This is also one of the most popular sites for worship for the Balinese and well worth a little time to explore. Following your visit to Besakih, relax in a local restaurant and enjoy lunch.
This afternoon, your journey will take you through lush vegetation and beautiful rice terraces around Selat to the water palace of Tirta Gangga. The palace was built in 1948 by the Raja of Karangasam and is a beautiful, tranquil spot where you can have a coffee break and walk around at your leisure before travelling on to visit the Bali Aga village of Tenganan. The Bali Aga people that live in Tenganan village still maintain their ancient traditions such as special gamelan music and ritual dances, which are distinct from the arts performed on the rest of the island. The Bali Aga people are also the most revered weavers of Geringsing, a complicated double ikat cloth that is believed to ward off black magic.
Get a true taste of Bali's local culture, traditions and lifestyles as you spend the morning in a small village on the outskirts of Ubud with your local guide. First you'll meet with a traditional shaman for a special Balinese blessing ceremony before sitting down with an astrologer who uses ancient methods passed down from generation to generation to predict what the future has in store for you newlyweds.
Next up, join local chefs for a hands on cooking class at a natural organic restaurant. You'll learn about the fresh produce, herbs and spices used in authentic Balinese cooking while assisting in preparing the day's lunch. While the final touches are being added, stroll around the village compound to admire the local architecture and gain a better sense of what life is like in Bali's rural areas before enjoying a feast of traditional Balinese dishes.
The afternoon is at leisure in Ubud.
DAYS 11 to 13
Jimbaran Bay
Return to the coast for a stay on the golden sands of Jimbaran Bay, one of Bali's most beautiful beaches. Relax by the pool, indulge in a spa treatment or two, and enjoy some of the freshest seafood at the pop up restaurants on the beach, as you enjoy the sunset with a cool beer and your toes in the sand.
Sadly it is time to go home today. This morning you will be met at the hotel by your private transfer driver and taken back to Ngurah Rai International Airport, in time for your flight home.
A Rough Idea of Price
Dependent on season, accommodation and activities
The cost for this trip is from £2,475 per person. The final cost of the trip depends on the way we tailor it especially for you. The final cost varies according to several factors, which include the level of service, length of trip and advance booking time. The exact price will be provided on your personalised quote.
A few of the benefits of travelling with us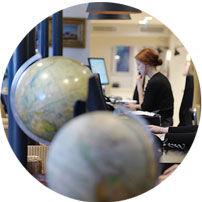 Get in touch
Our experts have the inside track on the destinations they sell and will tailor-make a holiday to your unique requirements.
Contact one of our Indonesia specialists