Charlotte C - Original Traveller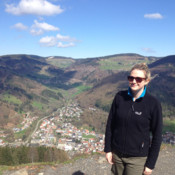 Charlotte Cox
Original Travel Expert
I have extensive travel experience throughout Africa and Middle East.
My travels
Travel Things I Want To Do Before I Die
Explore the Galapagos Islands
Trekking chimpanzees in Mahale National Park in western Tanzania
Taking to the skies on a Skeleton Coast Flying Safari in Namibia
Seeing wild orangutans in the rainforests of Borneo
White water raft down the Zambezi River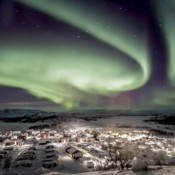 Best Moments
Trekking to see Mountain Gorillas in Uganda
Seeing the Northern Lights in Sweden
Camping out under the stars in the Sahara Desert in Morocco
Witnessing the wildebeest migration via hot air balloon in the Serengeti
Seeing a herd of elephants swimming in the Chobe River
Spending 6 weeks exploring the beauty of Southern Patagonia
Driving across the Salar de Uyuni
Toughest Travel Moment
Hiking "The W Trek" in Torres del Pain National Park. It poured with rain for the whole 50 miles resulting in all my food, clothing and sleeping bag getting soaked
Weirdest Travel Moment
Whilst trekking through the Andes, my friend became very ill and in order to cure him one of the locals started vigorously rubbing a guinea pig over his body. Funnily enough he felt much better afterwards!
Meet the rest of the team
We're seasoned travellers who combine our personal insights and exceptional knowledge to create memorable trips and experiences.
Start creating your tailored trip today
Our thoughtful experts are ready with ideas, inspiration and advice for your next journey.
Working with you we'll craft an unforgettable trip and tailored itinerary.
We're here to help with everything while you're away from the smallest to the biggest request.
Inspired by my trips or expertise? We are all seasoned travellers here with the inside track on the most memorable adventures.
Call us on +44 (0) 20 7978 7333