Frances
Sri Lanka specialist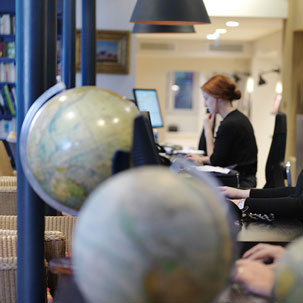 SRI LANKA expert
Why do you love Sri Lanka so much?
I love Sri Lanka because it has so much to offer, from tea plantations and stunning scenery to beautiful beaches and above all, warm and friendly locals.
When did you first visit Sri Lanka and what was your first impression?
I went to Sri Lanka for the first time about five years ago and I have since been obsessed due to the diverse locations and activities on offer here. I am yet to speak to anyone who travels to Sri Lanka and does not mention just how amazingly kind, welcoming and smiley Sri Lankan people are as well.
What's been your most memorable experience in Sri Lanka?
This is so hard as I have so many favourite experiences in Sri Lanka. I do, however, have incredibly fond memories of taking a tuktuk up to Lipton's Seat for sunrise and watching the views come alive. I think the views from this spot are my favourite in the whole of Sri Lanka as they go on for miles and the tea plantations are so green and lush. I also like the journey down, where you can walk along the road and watch children heading off to school, smell breakfast being cooked and generally soak in the incredible atmosphere.
What's the perfect souvenir to bring back from Sri Lanka?
Tea, spices, a hopper pan.
What's the one local dish you have to try while in Sri Lanka?
Egg hoppers, you might have had them in the UK but they are not a patch on the proper thing and the sambals and chutneys that you are served with this are delicious. If I could only choose one sambal to eat with my egg hoppers it would be a coconut sambol with a slice of lime!
Is there somewhere you haven't had a chance to visit yet that you'd love to go?
I would love to go to Jaffna, ideally during September and March to watch the migrant birds flock in the lagoon.
Is Sri Lanka somewhere to go to as a couple of with family?
Both. That is the great thing about Sri Lanka - a holiday can be tailored to suit the people travelling there. The locals are so friendly, I would even go as far as to say you can travel there a solo traveller as well.