It's arguably the most important holiday you'll ever take - a time to shake off wedding stress and embark on an exciting chapter as a married couple. It is, you guessed it, the honeymoon. If it's a trip with a difference you're after, here's our pick of the biggest, best and most unexpected alternative honeymoon destinations around. Say hello to serious #honeymoongoals
Canada
for thrill seekers
There's nothing like a little adventure to start married life and Canada delivers on all fronts. The world's second largest country isn't shy when it comes to the great outdoors – from ancient forests and vast, animal-rich landscapes to soaring mountains and lakes bigger than countries, roaming this incredible nation as a newly-married couple is guaranteed to be epic. Start your trip among the bustling streets of Vancouver - take a private guided culinary tour and sample some of the city's world-famous salmon, before diving head-first into the wilderness. Go whale watching in Victoria; hike deep into forests surrounded by nature's skyscrapers; kayak silently past bear cubs playing at the water's edge and stay in remote lodges with unrivalled views of the natural paradise beyond. There's an untamed, romantic 'you and me against the world' vibe to Canada that takes some beating.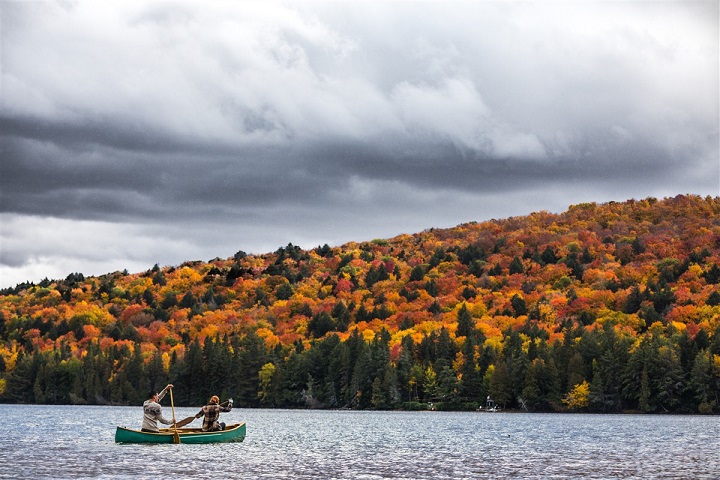 Leonardo Patrizi/Getty Images/iStockphoto
Vietnam
for a little bit of everything
Vietnam is something of a honeymoon overachiever: with stunning beaches, fascinating culture, nature in spades, mesmerising cities and many, many temples – if there's a honeymoon box that Vietnam doesn't tick, we don't know about it. Get under the skin of the country in two of its energetic, non-stop urban centres – Hanoi and Ho Chi Minh City – both offer a fast-track insight into the culture here, with a fascinating blend of ancient pagodas, sublime street eats and new luxury boutique hotels. Vietnam really comes into its romantic own however on its beautiful, white sandy beaches and thick, forests that teem with wildlife. UNESCO-approved Halong Bay is the picture-perfect version of Vietnam, a vision of turquoise water, foliage-rich limestone pillars and long-tail boats in every shade of the rainbow. From here, head to the rural paradise of Hoi An – cycle along green valleys, rice paddies and coconut forests, only stopping for the odd temple and garden along the way. Wedded bliss starts right here.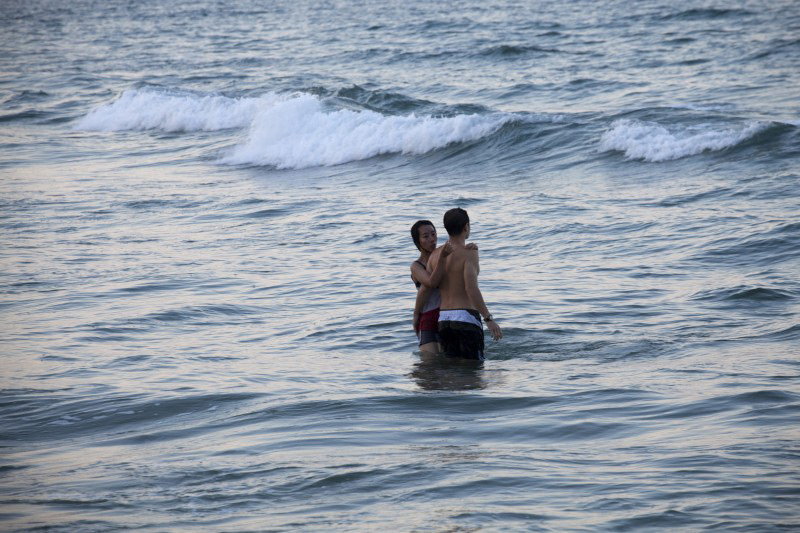 Marion Osmont
Japan
for culture vultures
Japan has something of a split personality. It's a place where you're as likely to go to a historic tea ceremony as you are a robot convention; where Buddhist temples and centuries-old buildings sit alongside shimmering high-rise buildings. Added to this compelling fusion, a startling, otherworldly culture, some of the best food in the world and scenery that appears unreal in its beauty, and you've got an alternative honeymoon destination that knows no bounds. Get swept up in the craziness of Tokyo as you taste the best sushi of your life in Tsukiji fish market and feel your stomach drop to the floor at the top of the Skytree in Tokyo; ski on the sparkling powder of Japan's most northerly island, Hokkaido; and climb aboard the bullet train and get off at Kyoto for a wander down the cherry tree-lined Shirakawa Canal and stop by the Gion, an original Geisha district. It's the stuff of honeymoon dreams.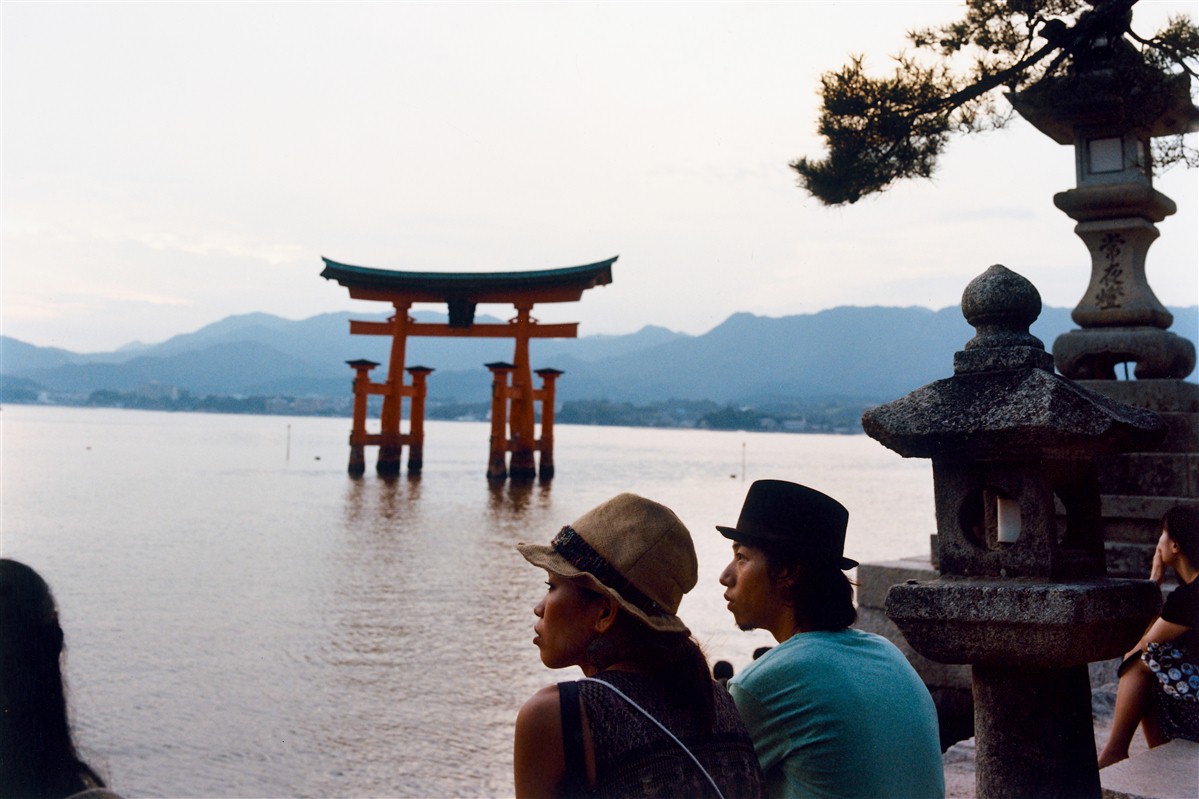 Ronan Guillou
Chile
for the explorers
Celebrating your newly-married status deserves a holiday of equal magnitude and that's where Chile comes in. A long, skinny waif of a country squeezed between the Pacific and South America, Chile packs a lot of personality into a small package – from the Atacama Desert and the Andes in the north to Patagonia and the icy glaciers of the south - sheer diversity is the name of the game here. Exploring it from top to toe is possible with around 14 days to spare, but you can make your journey as long as you like – the lengthier the honeymoon the bigger the bragging rights after all. Santiago, flanked by the Andes, is a growing authority in food and art circles and the perfect springboard to the rest of Chile's charms – earn your ski stripes in Portillo; stop by the Central Valley wine region to taste the fruit of the land; stargaze in the Atacama Desert; and peel your eyes away from your new spouse to take in the pure wonder of Patagonia's incredible Torres del Paine National Park.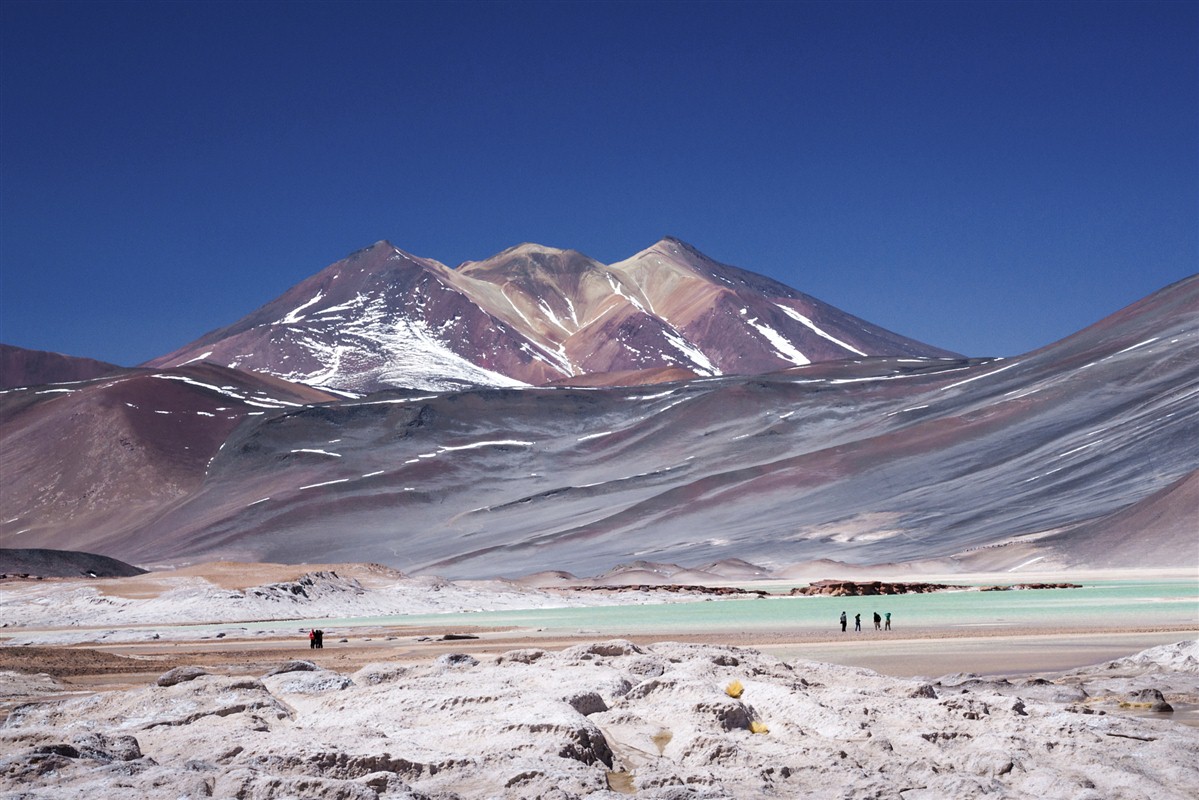 wanderluster/Getty Images/iStockphoto
Egypt
for history buffs
A dark romance resides in Egypt – tales of passion and devotion are woven into the country's very tapestry and it's a nation where ancient gods and long-gone civilisations are found in some of the best historical sites on the planet. What better way to start married life. In all its pyramid-studded, Middle Eastern glory, Egypt does attract a fair number of visitors, but with our help, you can still find many pockets of peace, authentic experiences and serene, luxurious hotels. The frenetic streets of Cairo are a colourful first encounter – take in all the A-list monuments, souks and temples the city boasts, then Egypt is your oyster: roam the relics of Luxor and Aswan; float down the Nile on the historic Steam Ship Sudan, then uncover Egypt's Red Sea Coast in Hurghada, a blissful spot to dive, snorkel and let your troubles drift away. Wedding drama, what wedding drama?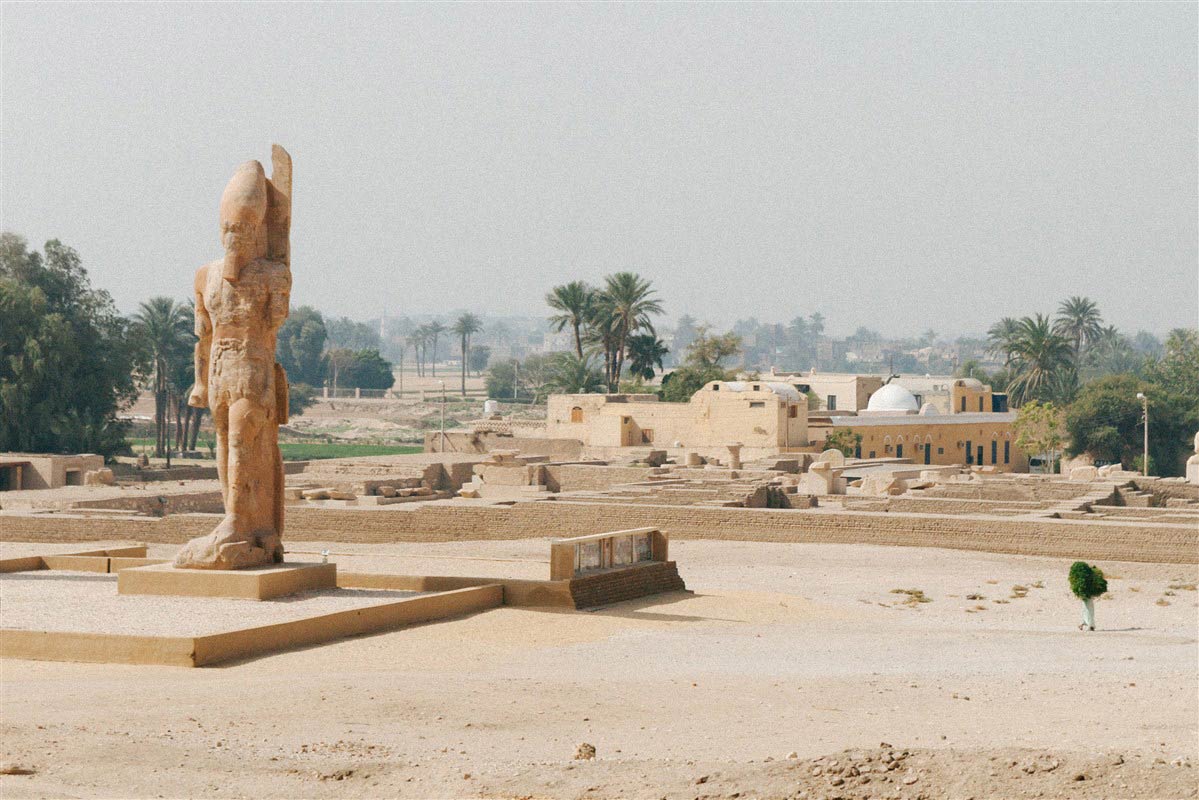 Olivier Romano
Portugal
for short-haul luxury
Home to the beautiful island of Madeira and the shimmering Algarve, Portugal is no stranger to the limelight, but never has it been so prolific as a hot-right-now destination. The country's golden beaches, rustic villages, rolling, wine-making hills and sparkling cities have all the makings of an excellent romantic escape, and then some. Capital city Lisbon strikes a magnificent balance between modern urban centre and historic escape – high-end boutiques, narrow cobbled roads, museums, galleries and the city's Moorish castle jostle together here beautifully. Sintra, lying at the foothills of the Serra Mountains, with its misty green hills and fading palaces, has long lured royalty to its borders while the vibrant facades, UNESCO city centre, and impeccable wine of Porto in the north-west is a near-perfect honeymoon setting. Hold hands on twinkling beaches, stifle giggles in silent monuments, share desert in top-notch restaurants, go wild on the town, or disappear into deep green hills – you're definitely in 'honeymoon of a lifetime' territory in Portugal.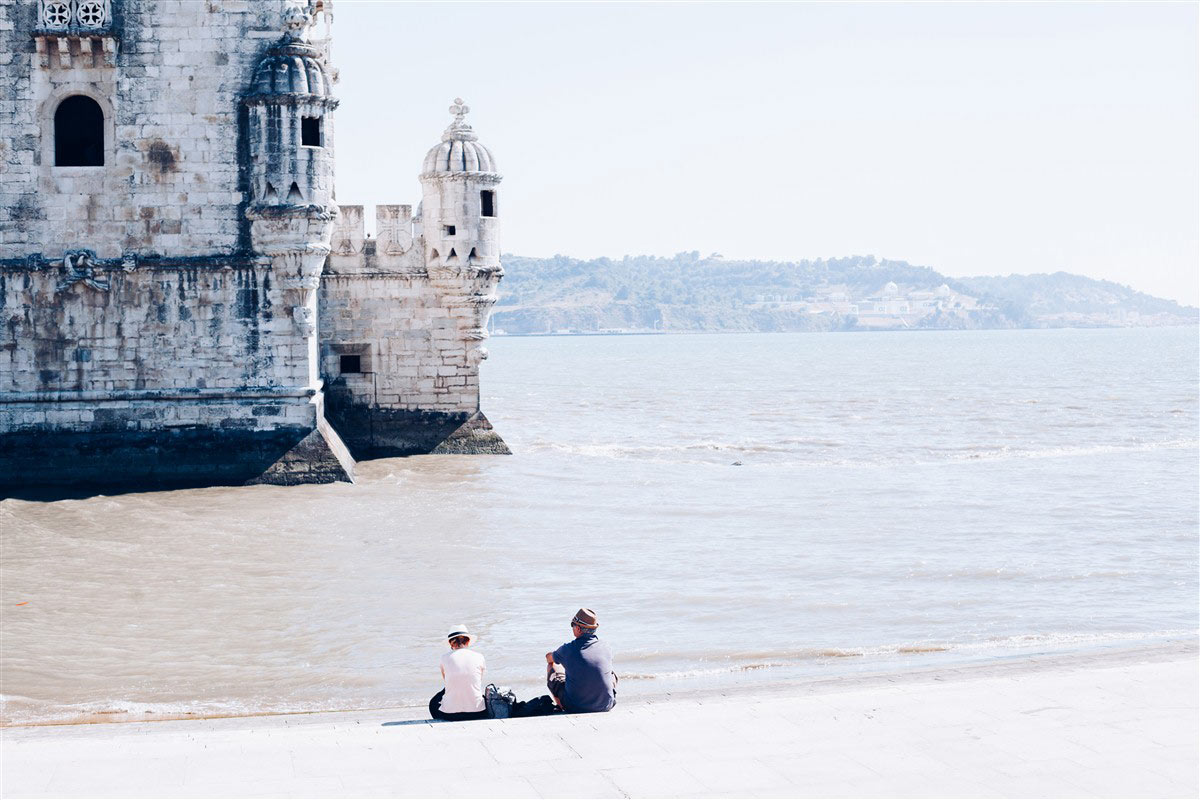 Olivier Romano
Morocco
for exotic charm
Vibrancy, noise and colour springs from every corner of Morocco – from its labyrinth-like souks and flavour-packed food to the rippling dunes of the Sahara and the gentle waves that lap the country's rugged coast – Morocco's in-your-face, exotic charm, within easy reach of the UK, is exactly what makes it so magnetic and it's just the ticket for life's ultimate holiday. Marrakesh, in all its mesmerising chaos, is the headline act of Morocco, but pinch-me moments are to be found everywhere. The Atlas Mountains offer escapism on another level – get amongst the sun-scorched valleys and tiny villages with a lung-busting trek then recover at your remote mountain hotel with a luxurious hammam. Retreat to the coastal town of Oualidia and let off some post-wedding steam: take a flamingo-spotting boat trip around the lagoon, enjoy fresh oysters for lunch and laze the days away on sandy beaches.
Cover : Getty Images/iStockphoto