Escape the tourist crowds and see New York City like never before! A comfortable helicopter tour, high above the grounds of New York City provides an unforgettable adventure with spectacular aerial views of the entire city.
A helicopter tour is probably the most exhilarating way to see this impressive city and its five boroughs. Enjoy views of New York's world- famous skyline, featuring the Empire State Building, the Met Life Building and the Chrysler Building.
Fly over historical landmarks, such as Ellis Island, where over 20 million immigrants were processed in over 60 years of operation and get a close up of the majestic Statue of Liberty.
Marvel at the enormous Central Park, the world famous oasis in the urban landscape of the city.
Soar over Wall Street, Chinatown and bustling Times Square with views you will not soon forget! Sports fans will be thrilled to catch a glimpse of the New York Yankees Stadium, the world's third most expensive stadium.
Itinerary Ideas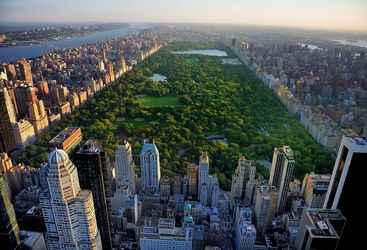 Best for: Couples
A City Break to New York
An action packed adventure in New York, where you will see and experience famous attractions both on the land and from the air. Shopping, museums,...
4 Days
From £735pp