Itinerary Highlights
Enjoy a safari in Grand Teton National Park


Explore Yellowstone National Park and discover Old Faithful, the most famous geyser in the world


Live like cowboys and cowgirls on a typical Western ranch
Contact one of our USA specialists + 44 (0) 20 3958 6120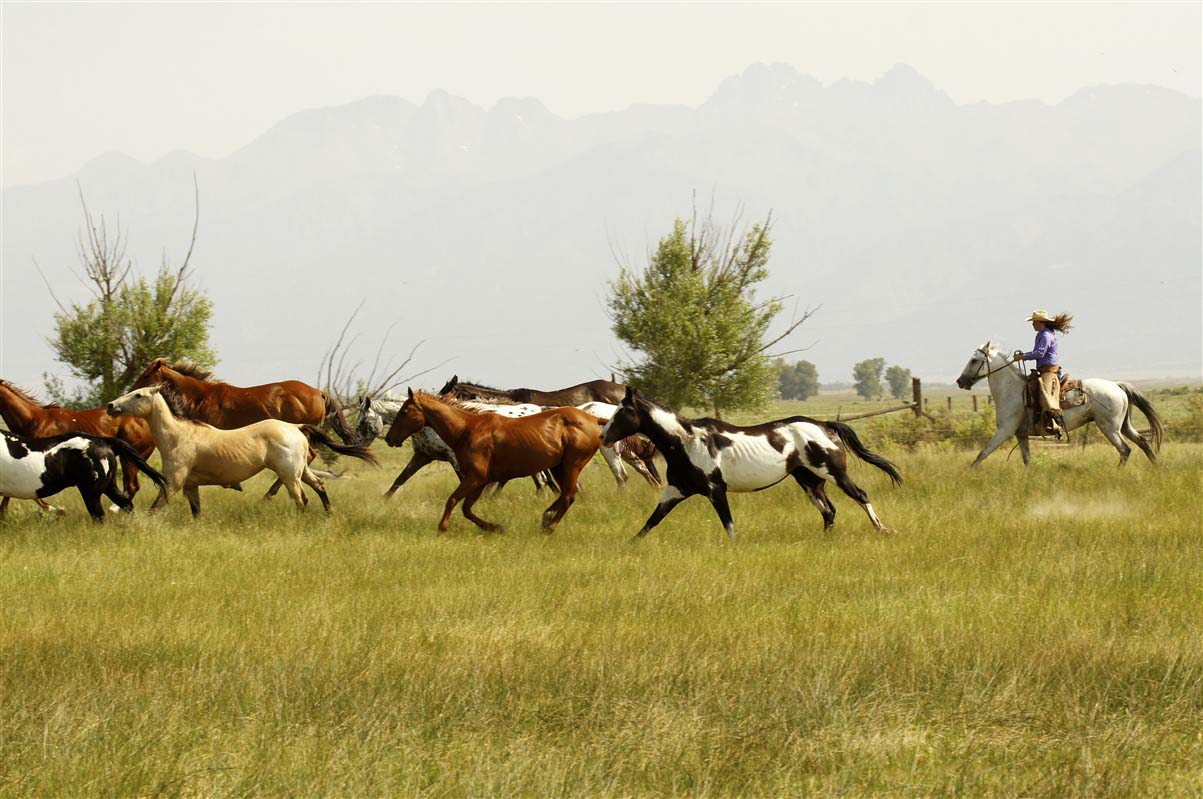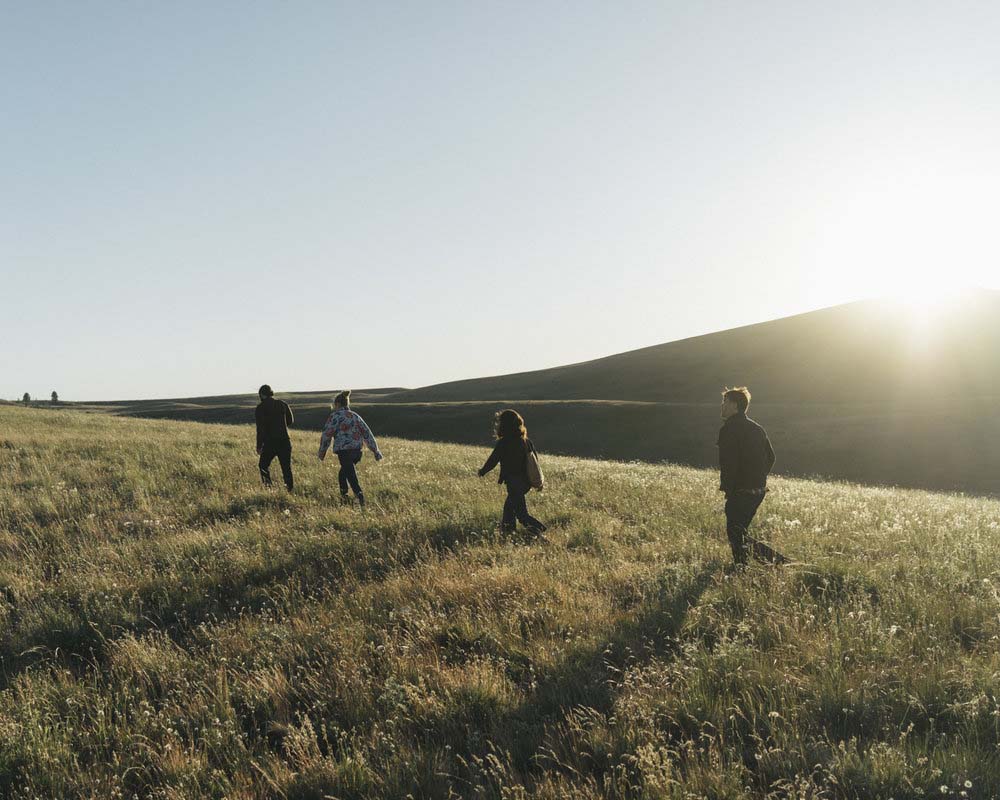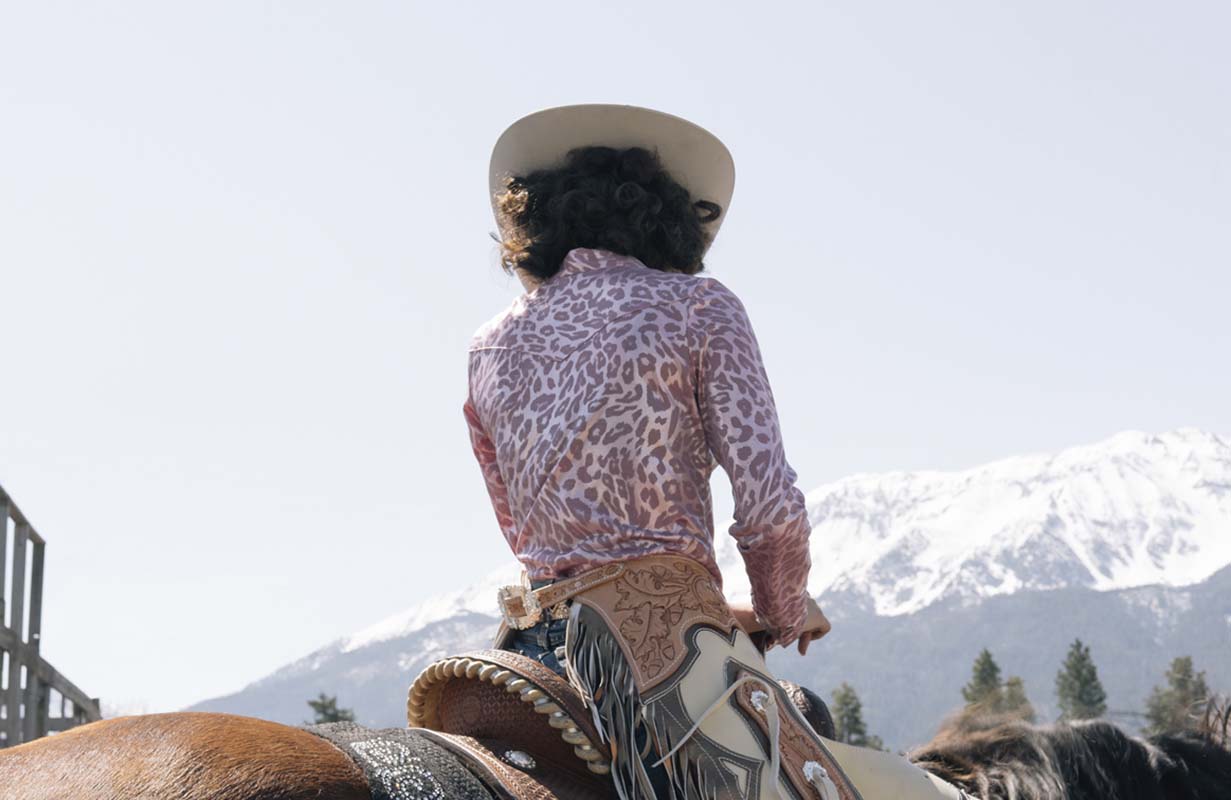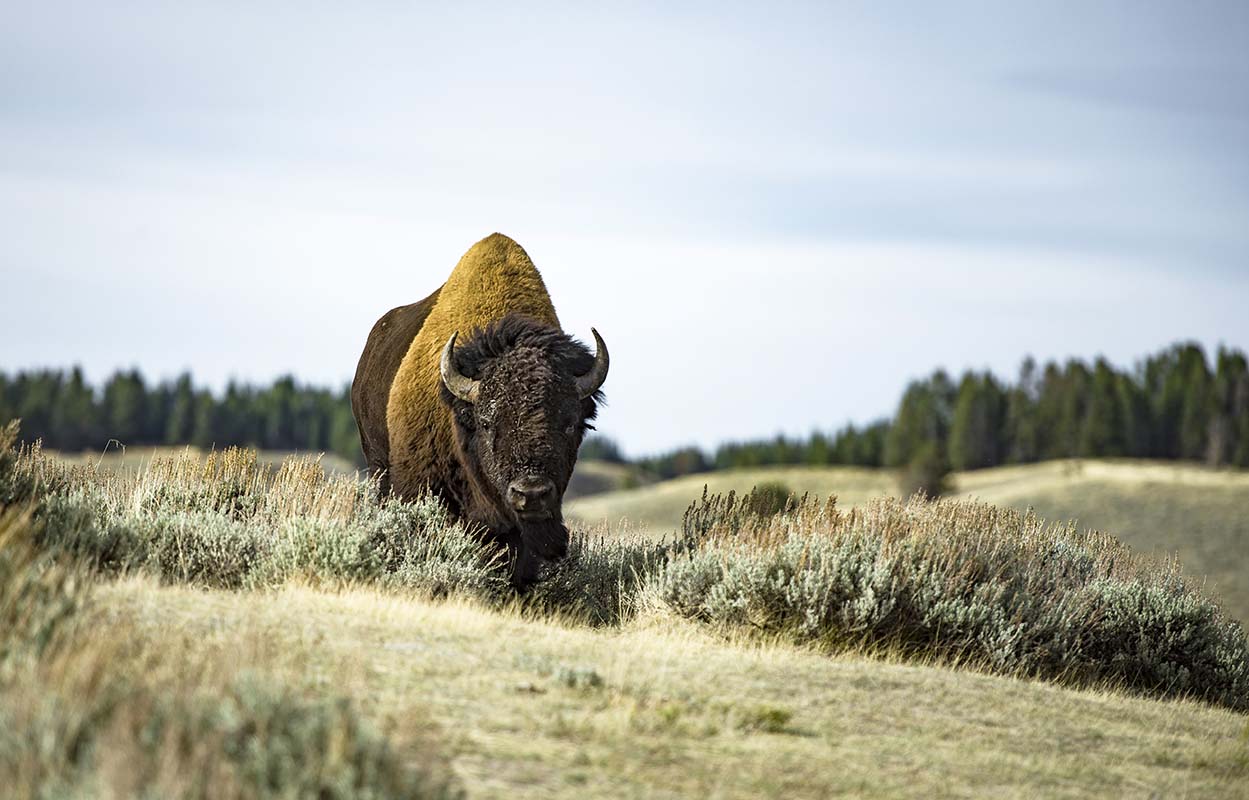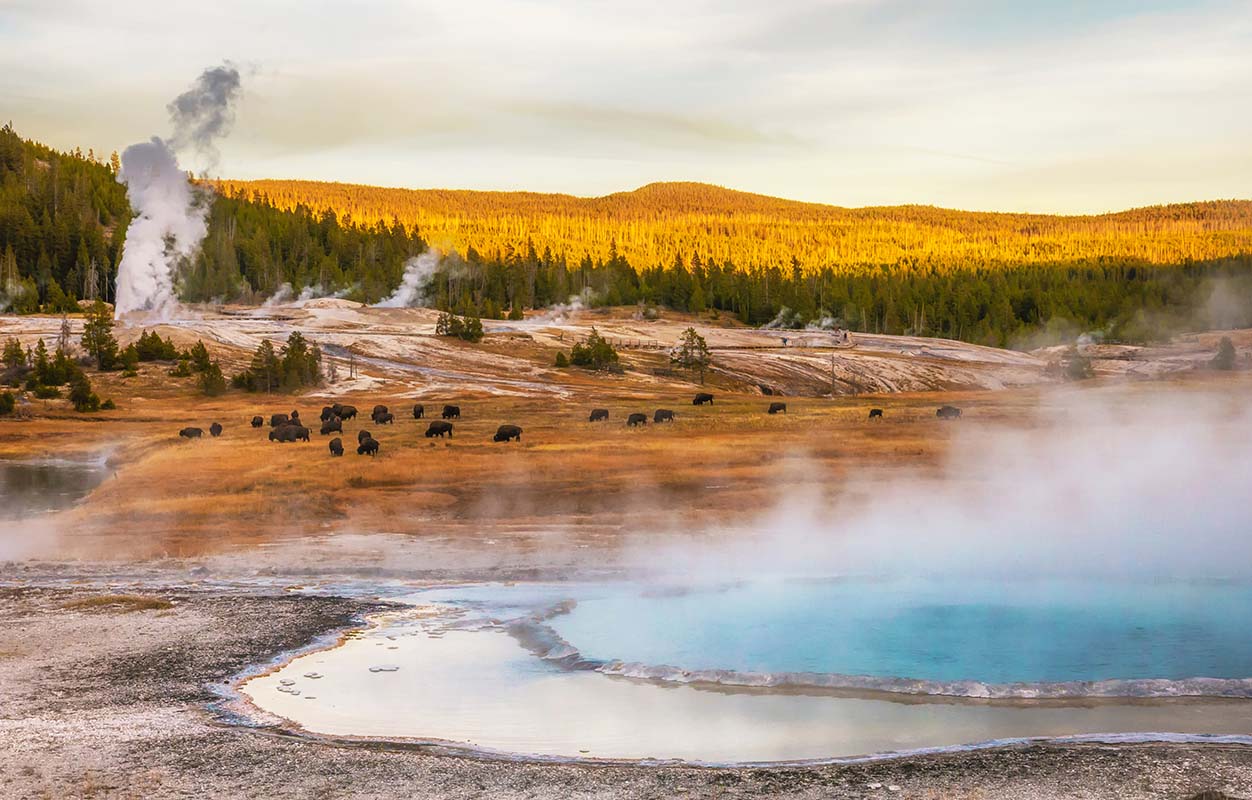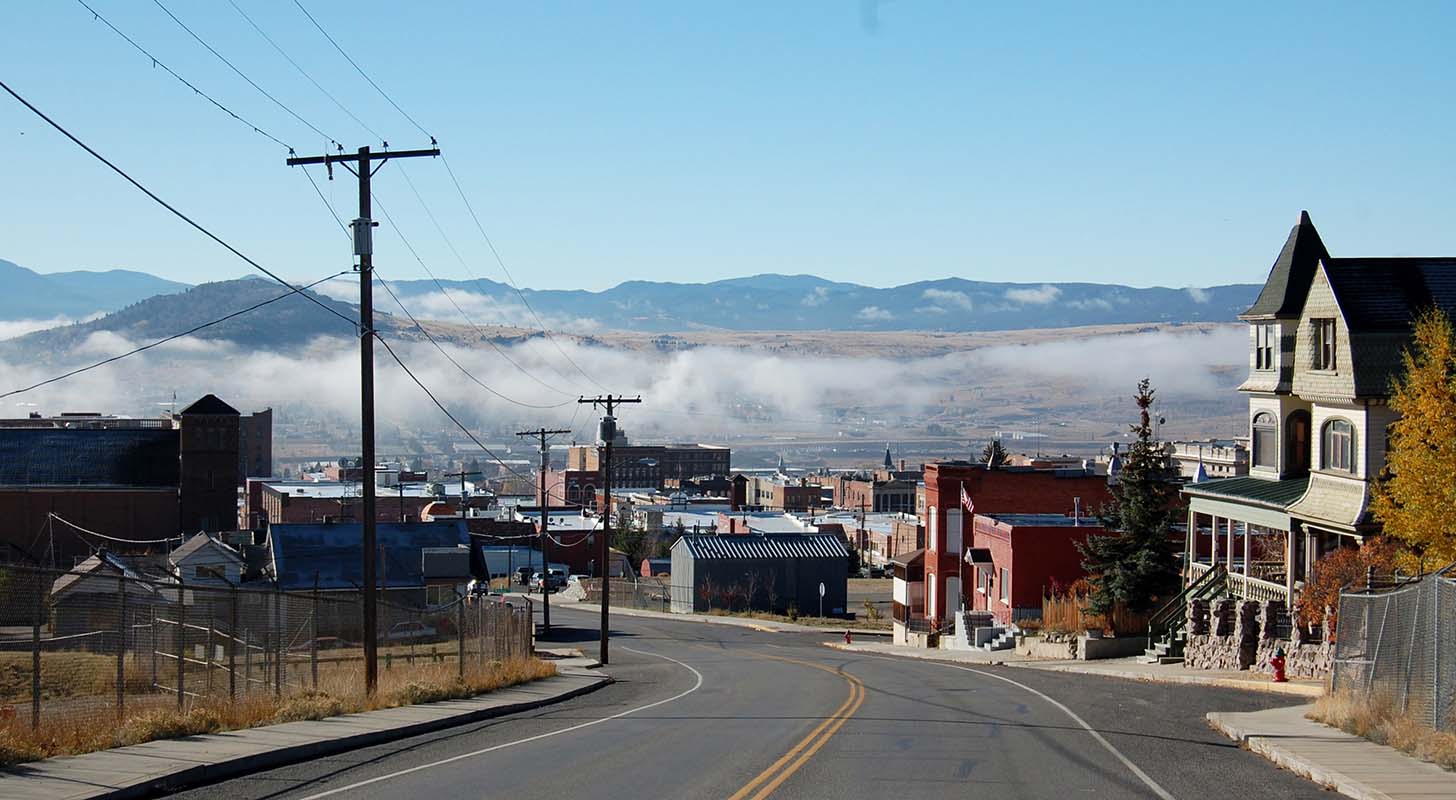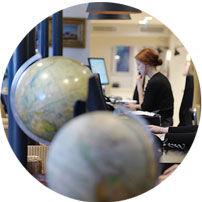 Young wannabe cowboys, Indians, David Attenboroughs, Ansell Adams and even Anish Kapoors will thrive on this two-week trip that aims to uncover the best of the American West.
Kick off your family ranching adventure in Jackson Hole, which offers a whole host of activities including a guided driving safari, mountain biking, horse riding and fly fishing. Next, visit the iconic Yellowstone National Park and explore the stunning landscapes, making sure to stop off at Mammoth Hot Springs, Norris Geyser Basin and Old Faithful (the most famous geyser in the world). Onwards to Montana, you will swap national parks for ranches and the chance to truly embrace cowboy life as you take part in horse riding, as well as stagecoach rides, zip wiring, kayaking and country dancing.
You'll also get a taste for the American West from the mouth-watering food on offer, ideal for replenishing energy levels when your legs are weary after adrenaline-fuelled cowboy adventures.
Route
Everything is 100% tailored to you
DAY 1
INTERNATIONAL FLIGHT
Your holiday begins today! Head to the airport to board your nine-hour-and-50-minute flight from London to Denver. You will arrive around lunchtime and head straight to your one-and-a-half-hour domestic flight to Jackson Hole. Make sure to deploy our Children's Fun Packs which are full of fun facts, challenges and snippets of weird and wonderful destination information to keep them entertained at the airport and during the flights. On arrival in Jackson Hole, you will take a short transfer to the hotel (around half-an-hour) where, with the children still on UK time, it will probably be time for bed ready for a day of exploring tomorrow.
Jackson Hole is the place to let your wildlings let off some steam, and there are a huge number of perfect family-orientated activities on offer. This activity-packed village is surrounded by the snow-capped peaks of Grand Teton to the west and the Gros Ventre range to the east, and is known for its historic Western-style buildings and picturesque country life. On a half-day guided driving safari, spend time exploring the Grand Teton National Park and the National Elk Refuge. Your guide will explain the history of these reserves and point out the region's extraordinarily diverse wildlife, including bison, elk, bears and even wolves. Make sure to look up every now and then as well to spot bald eagles with their distinctive white heads soaring high above you. When your youngsters have had enough of being in the car, head back to the hotel and have a go at anything from mountain biking and horse riding to hiking and fly fishing. Little ones will love a trip to the Beaver Creek Hat Co. where you will find a hat for every member of the family to truly embrace dressing like a cowboy. For a spot of truly western evening entertainment, head to the Jackson Hole Rodeo where the children can get a taste of a quintessential cowboy pastime.
DAY 4
JACKSON HOLE - YELLOWSTONE NATIONAL PARK
Before you head to your next stop, don't miss a visit to the Kid's Ranch, one of Jackson Hole's top family attractions. Children from the age of three can enjoy bungee trampolining, gondola rides and scenic tram rides as well as a slip'n'slide water park and endless arts and science games. The Kid's Ranch's Aerial Adventures high wire and rope bridge network is also great fun for older children wanting to conquer a fear of heights, and the mountain bike camp is great for those wanting a splash of adrenaline. When they're good and tired, pick up your hire car and head out on the two-and-a-half-hour drive to Yellowstone National Park, America's oldest national park and arguably the most impressive. Take in the breath-taking landscapes as you enter the park and keep your eyes peeled as you may even spot bison and deer on your way into the vast wilderness.
DAYS 5 & 6
YELLOWSTONE NATIONAL PARK 
This iconic park was the world's first national park and is famous for its beautiful landscapes and wildlife, but perhaps most of all for its geysers - a reminder of the geological forces that created the dramatic surroundings. Spend the next few days on a self-drive tour of the national park, following a handy map that we will provide, naming all of the park's highlights and suggested places to visit; hop out to stretch legs and explore the excellent walking trails that fill the park.
A highlight of the park for any age is without a doubt the world-famous Old Faithful geyser, which erupts 180ft in the air every hour or so. The park authorities post prediction times (which are around 90% accurate) and guessing when the next eruption will be is a fun game to while the time away. Surrounding this natural water fountain is a selection of amber-tinted terraces created by mineral-laden water at Mammoth Hot Springs and Norris Geysir Basin which is the park's oldest, hottest and most colourful thermal spot. Any wannabe geographers will be in heaven among the park's fumaroles, geysers, hot springs, mud pools and waterfalls, all while surrounded by spectacular mountains and canyons.
Although the park's natural wonders are a highlight, its animals should not be forgotten. Head out early and try to get to the Lamar Valley in the far north of the park with binos at the ready for the best chance of spotting wolves, bears, elk and coyotes.
DAY 7
YELLOWSTONE NATIONAL PARK - BIG SKY
Today you will say goodbye to Yellowstone National Park with one last drive up through the northwest part of the park, before continuing on the two-hour-and-15-minute journey to Big Sky in Montana, making the switch from expansive national parks to truly western ranches. Mountains galore is what you can expect from this impressive ski resort. Nestled among these towering monochrome peaks is your hotel, a historic lodge that is brimming with ranch charm that you can use as a base for all your thrill-seeking activities. Spend the afternoon orientating yourselves before enjoying a hearty dinner and a good night's sleep.
The soaring mountains and sprawling plains of Big Sky will draw in horsey and non-horsey types alike. Saddle up for a week filled with good 'ol fashioned outdoor activities that will have you and the children out and about, learning ranch skills and enjoying a digital detox in the wild. Youngsters can enjoy learning to lasso a bison or being taught how to make their own burgers on the grill, or if a more riding-focussed adventure is up your street, children can enjoy an authentic cowboy or cowgirl experience with stories and s'mores around the campfire. Few experiences are more quintessentially American.
The park is brimming with non-horsey activities too, including everything from fly fishing, archery and canoeing to geocaching, stagecoach rides and zip wires. A cowboy course is perfect for youngsters wanting to learn traditionally western outward bound and survival skills, followed by an evening spent country dancing with the whole family. When you aren't horsing around, we suggest heading out into the wilderness where you can explore the seemingly endless walking trails through oceans of wildflowers and between towering lone peaks, before donning your cowboy boots for another night of fun around the campfire.
All good things come to an end. Prise the children away from the ranch this morning and drive an hour to Bozeman to catch your one-hour-and-40-minute domestic flight to Denver. From here, you will hop aboard your overnight flight back to London which will take around nine hours.
Your flight into London will arrive around breakfast time.
A Rough Idea of Price
Dependent on season, accommodation and activities
The cost for this trip starts from £4,395 per person. The final cost of the trip depends on the way we tailor it especially for you. The final cost varies according to several factors, which include the level of service, length of trip and advance booking time. The exact price will be provided on your personalised quote. The average starting price for this trip is £5,055 per person.
A few of the benefits of travelling with us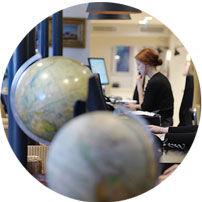 Get in touch
Our experts have the inside track on the destinations they sell and will tailor-make a holiday to your unique requirements.
Contact one of our USA specialists