Itinerary Highlights
The road trip to end all road trips on Route 1, from San Francisco to L.A., destination? The California Dream
Our selection of accommodation in the heart of the city, in the middle of the desert, with views of the Hollywood Hills
San Francisco by car and biking to the Golden Gate Bridge, with pre-booked trips to Alcatraz and Universal Studios
Concierge service, our interactive app and our usual additional services
Contact one of our USA specialists + 44 (0) 20 3958 6120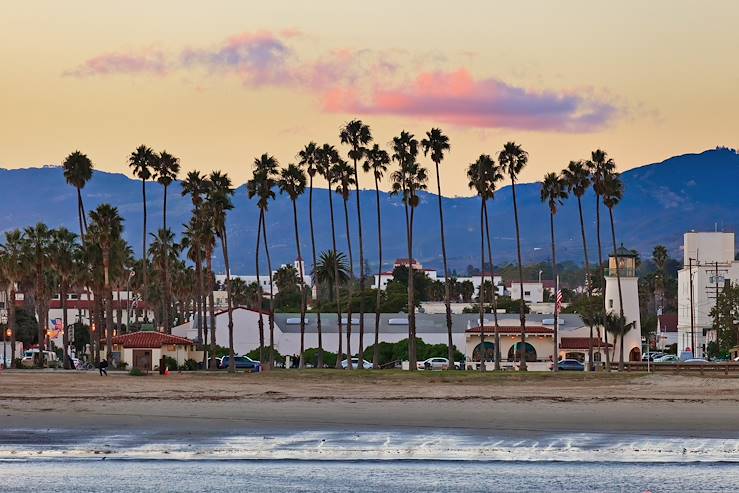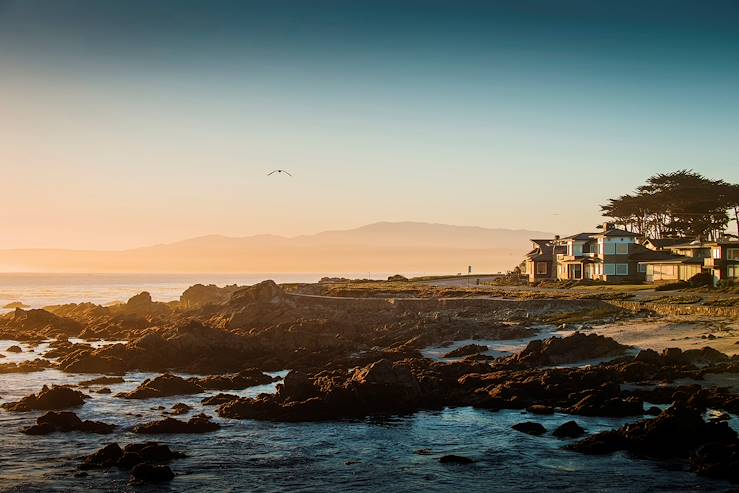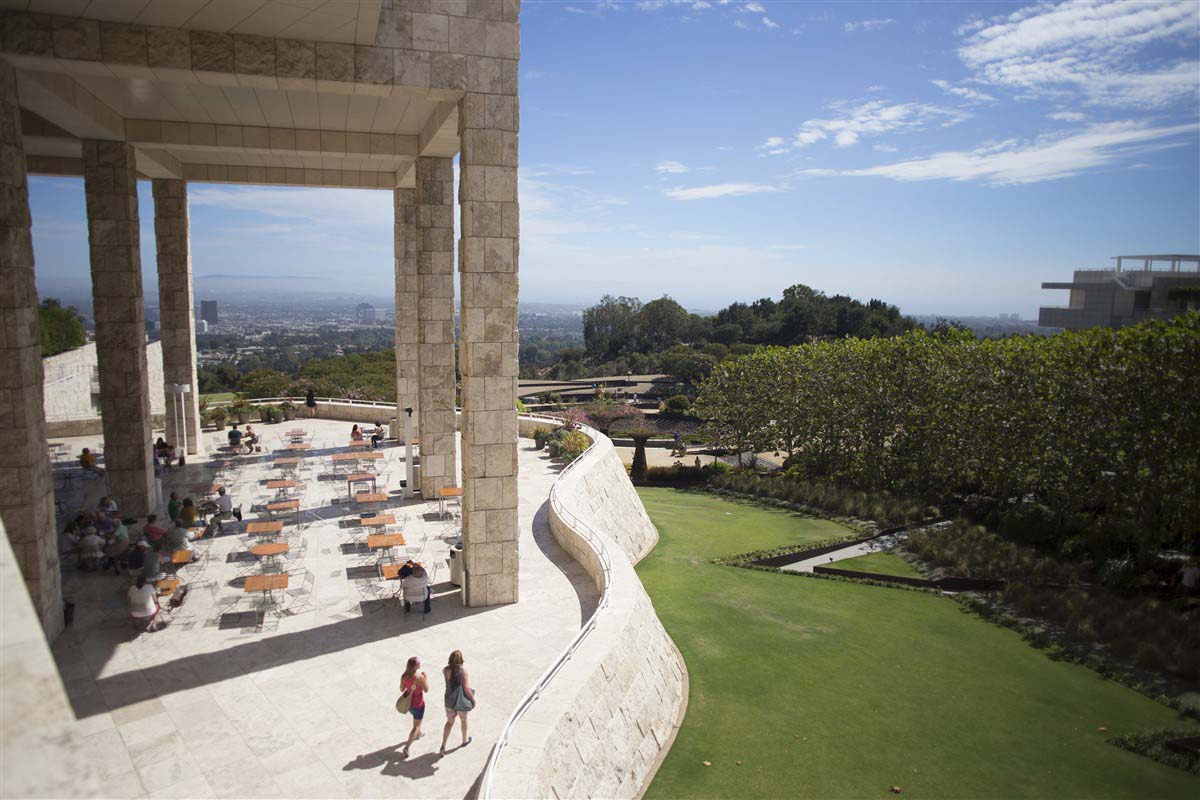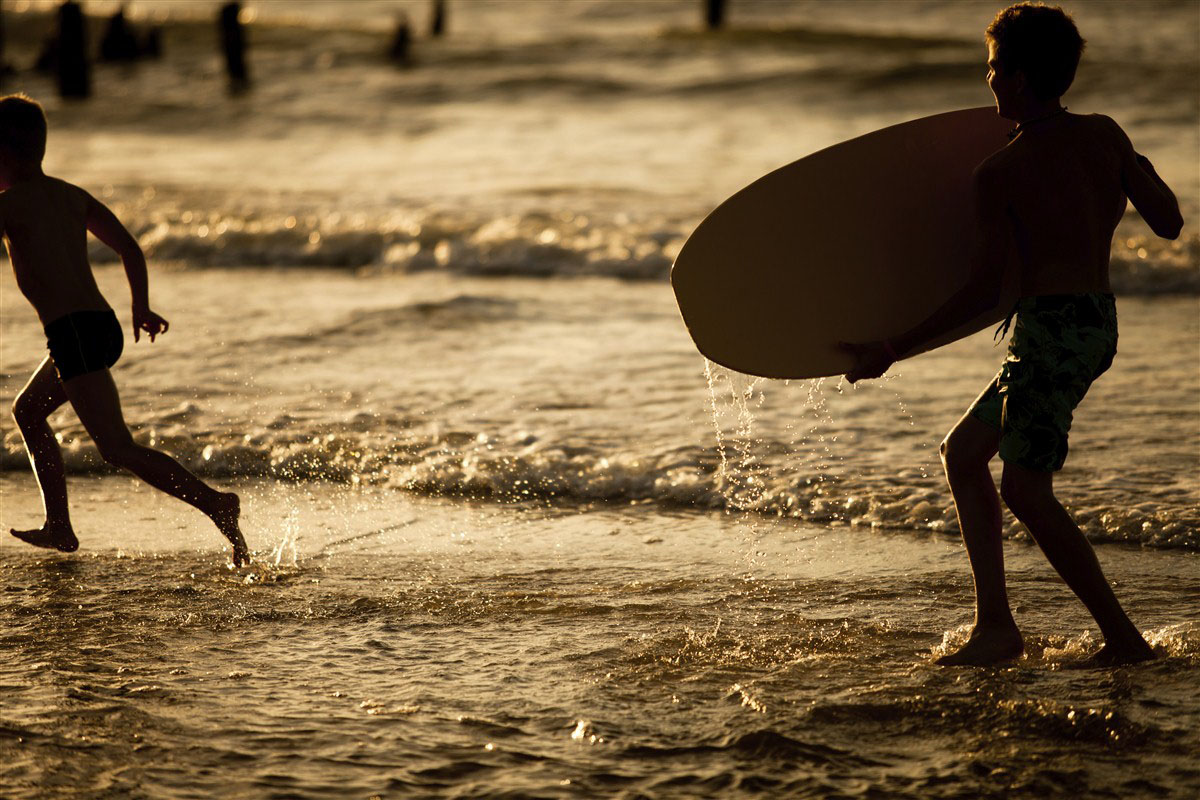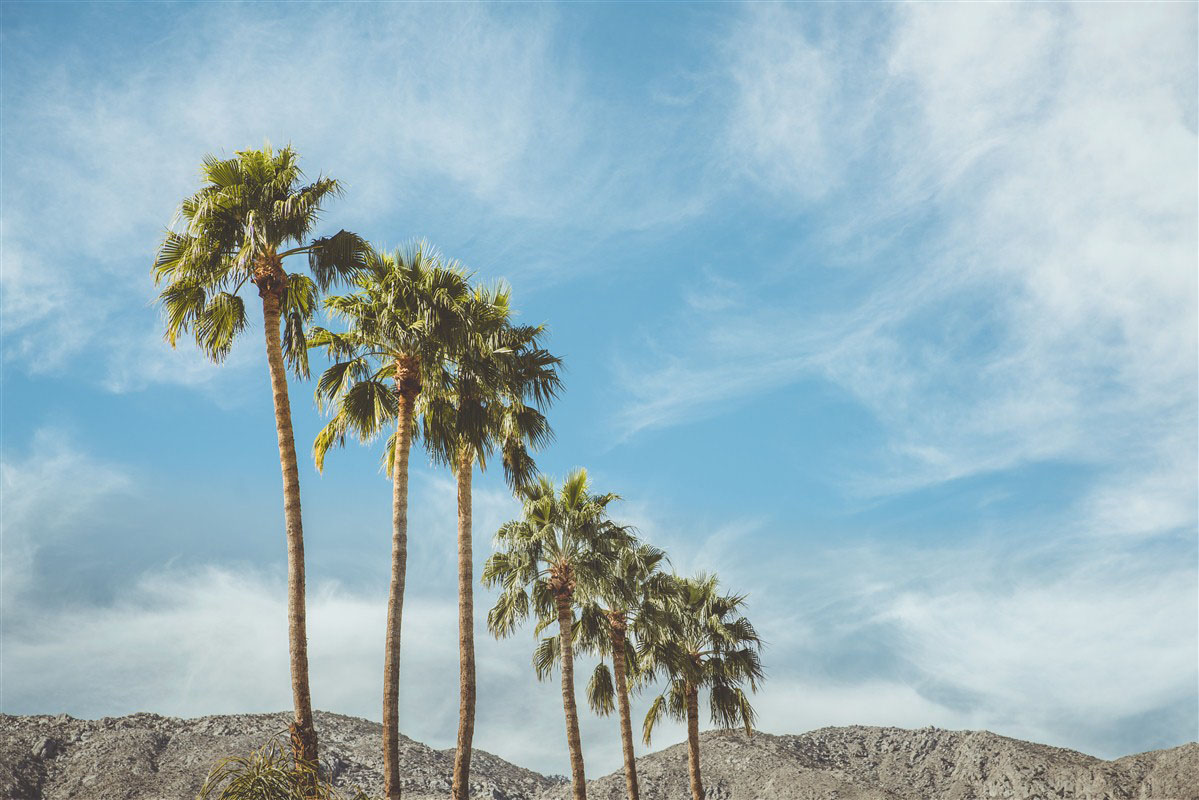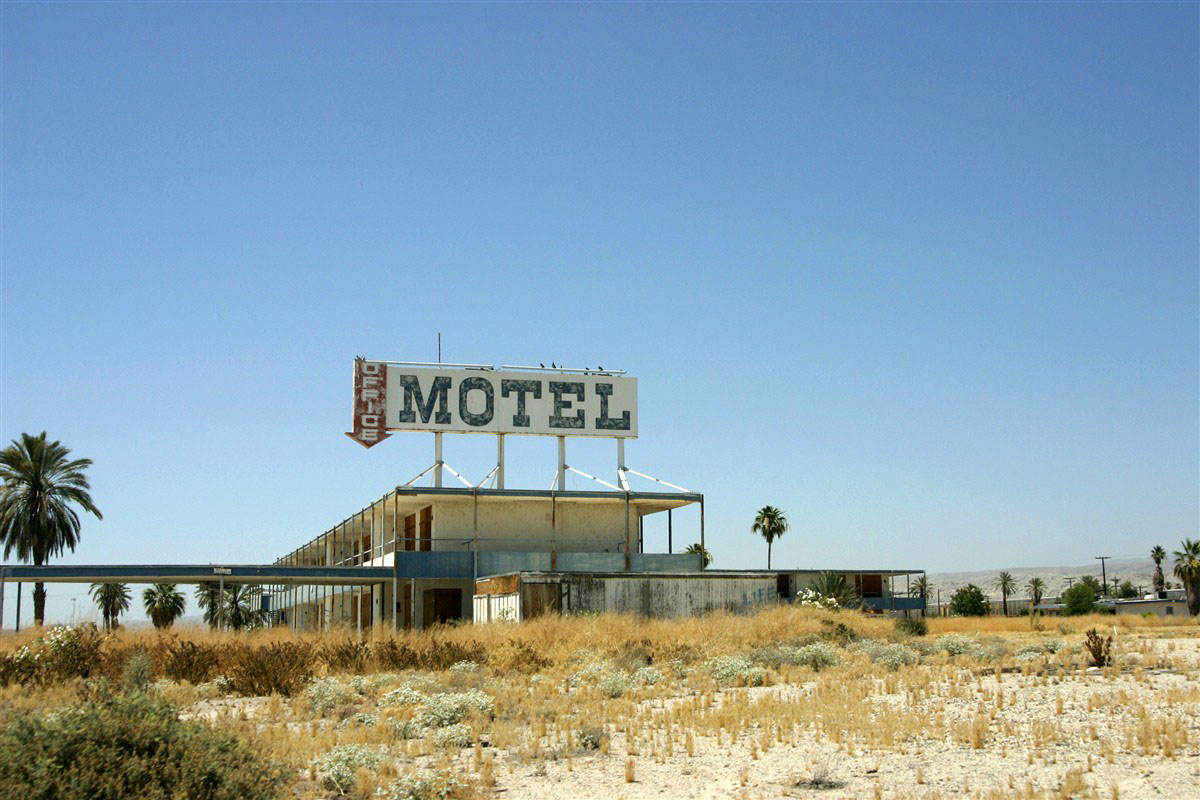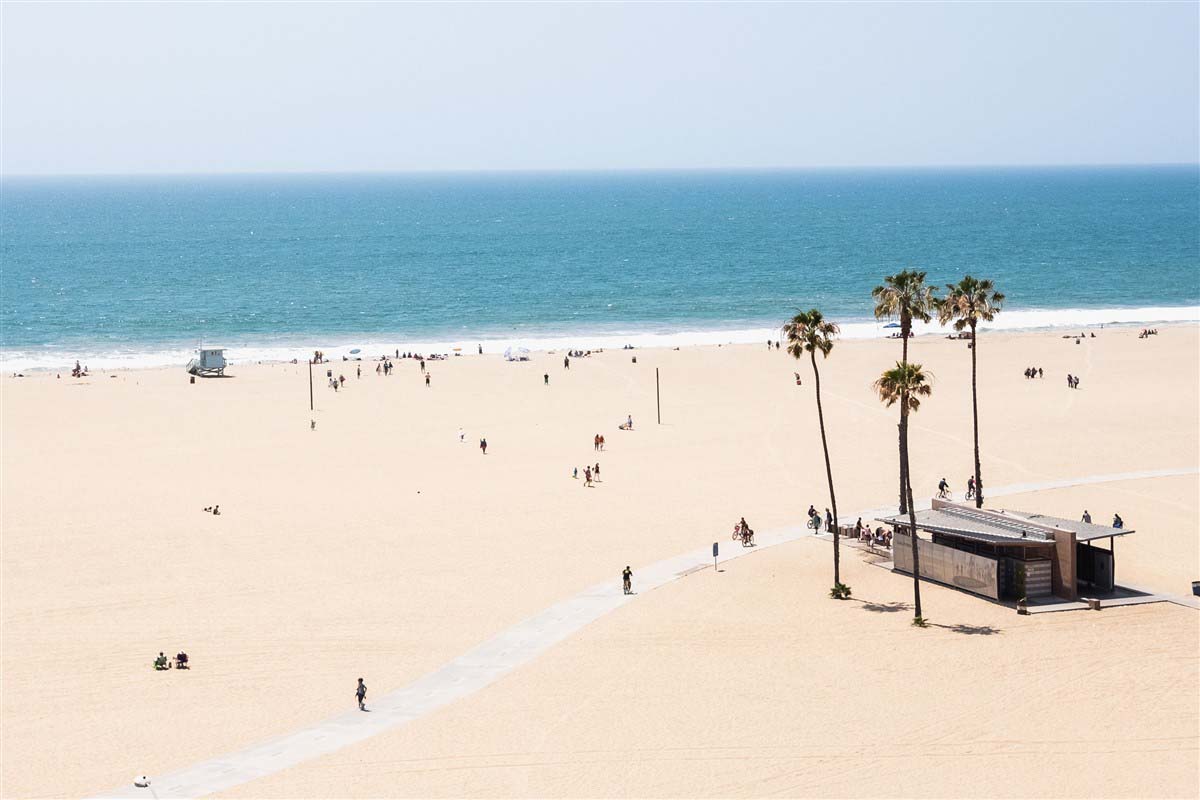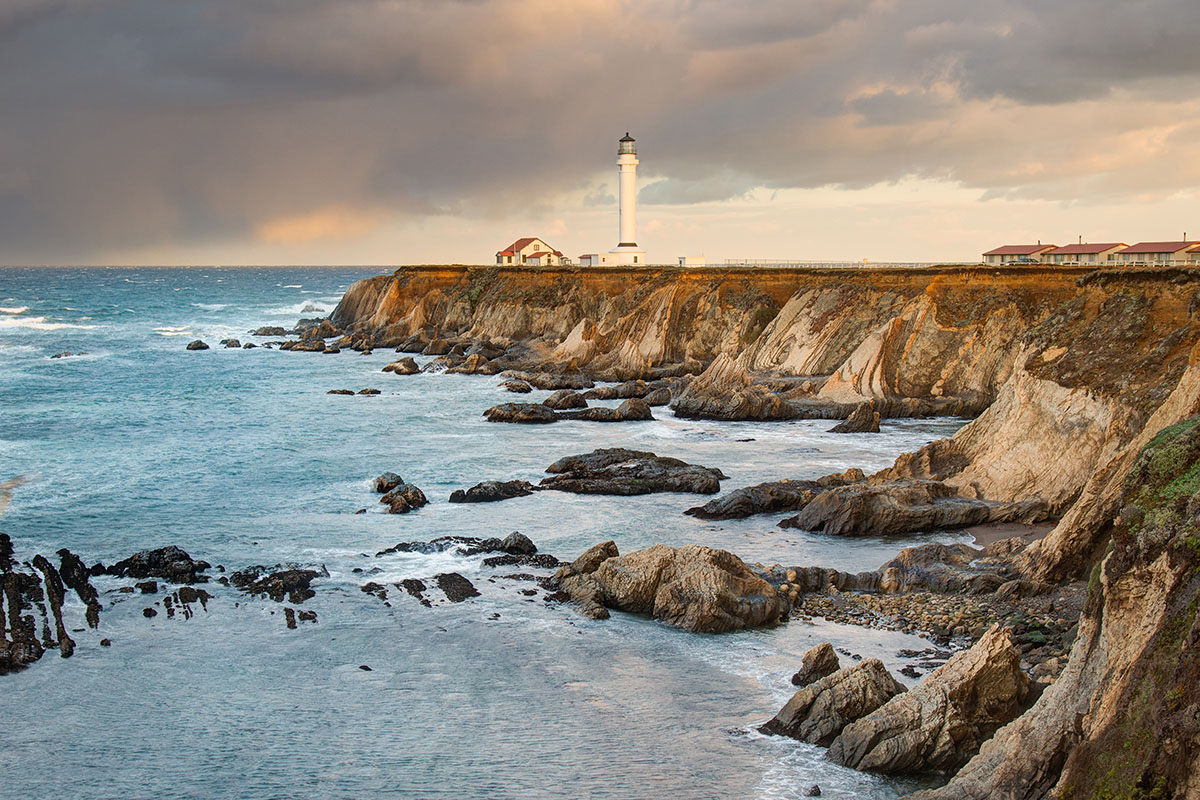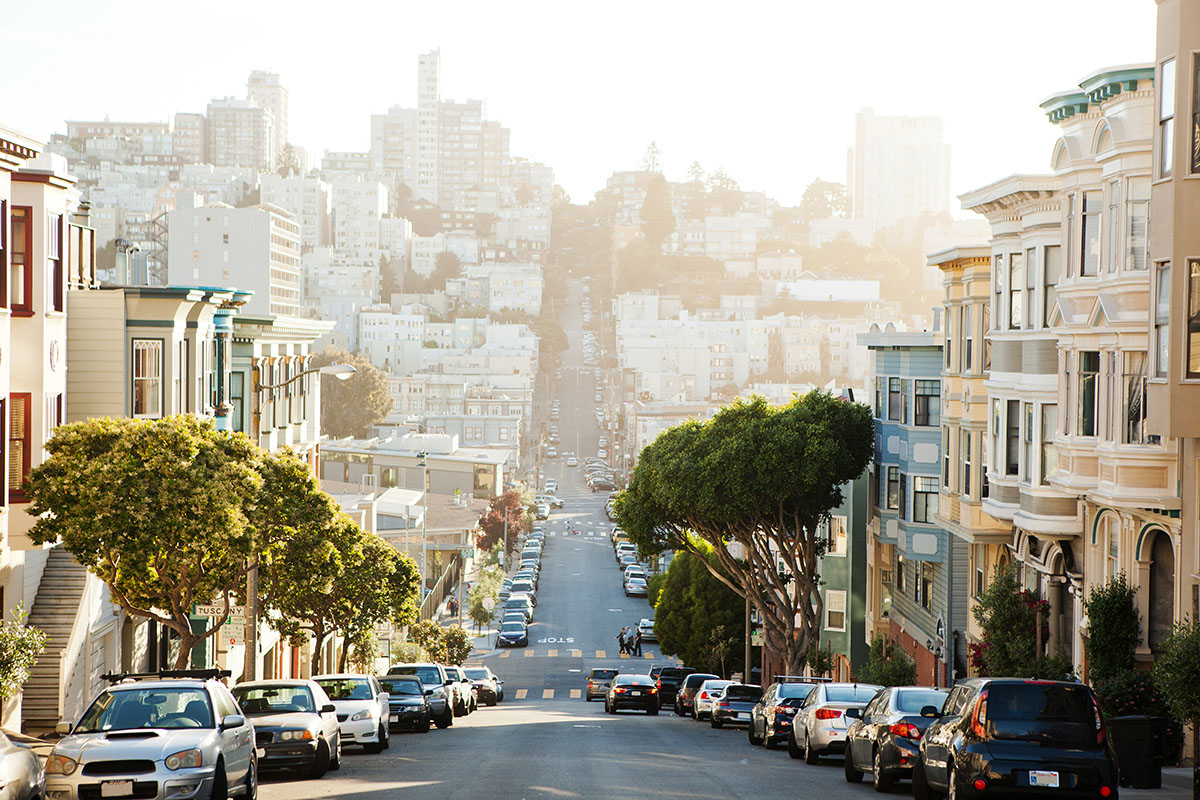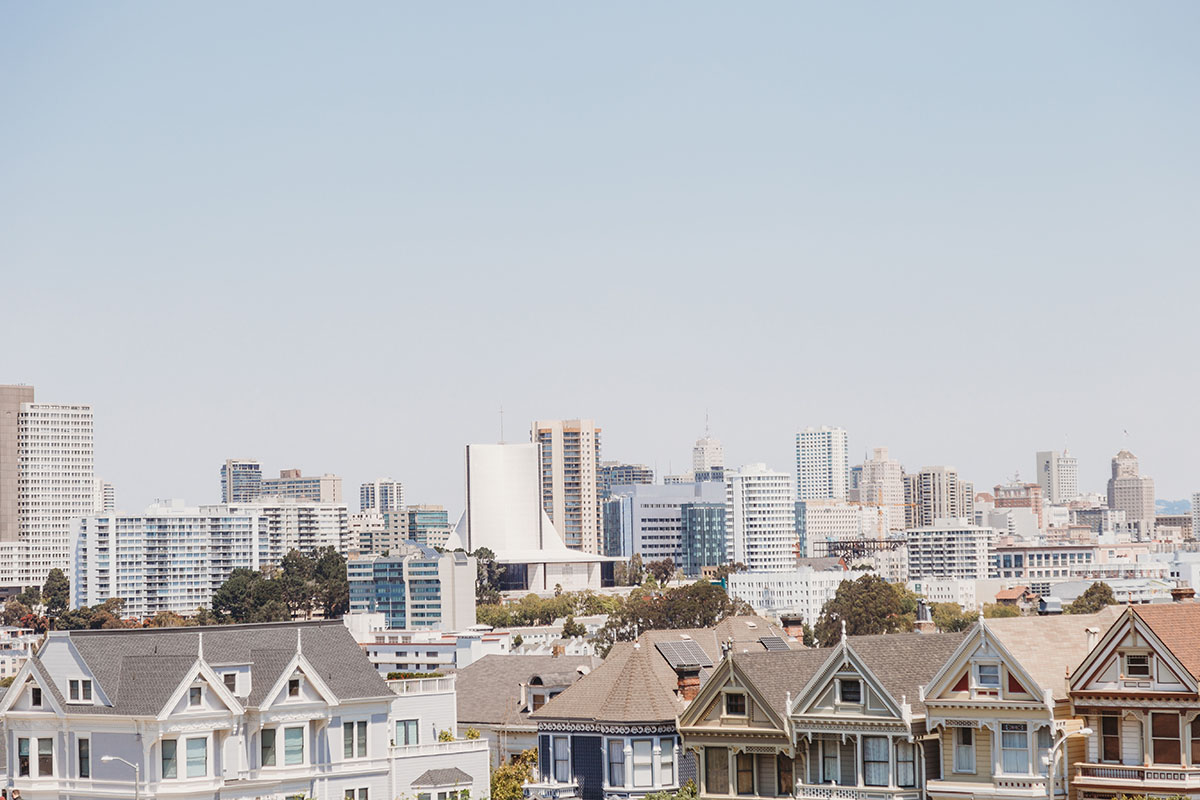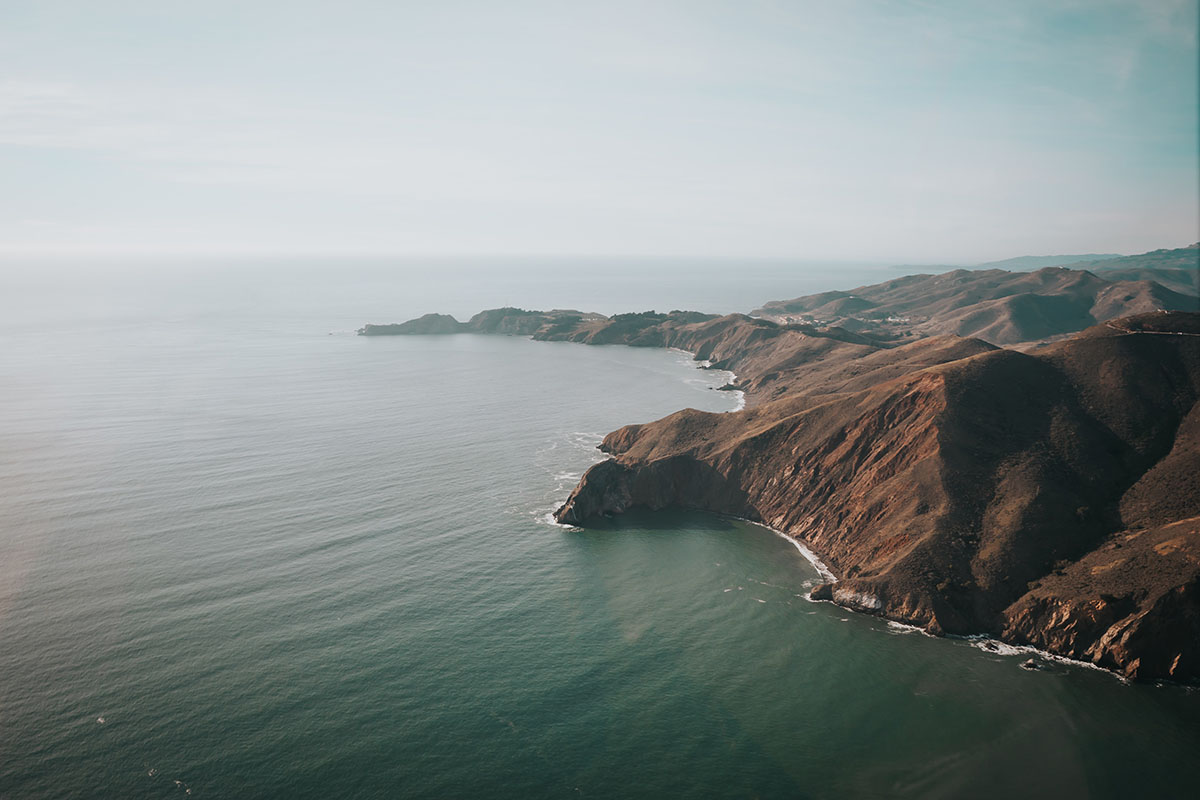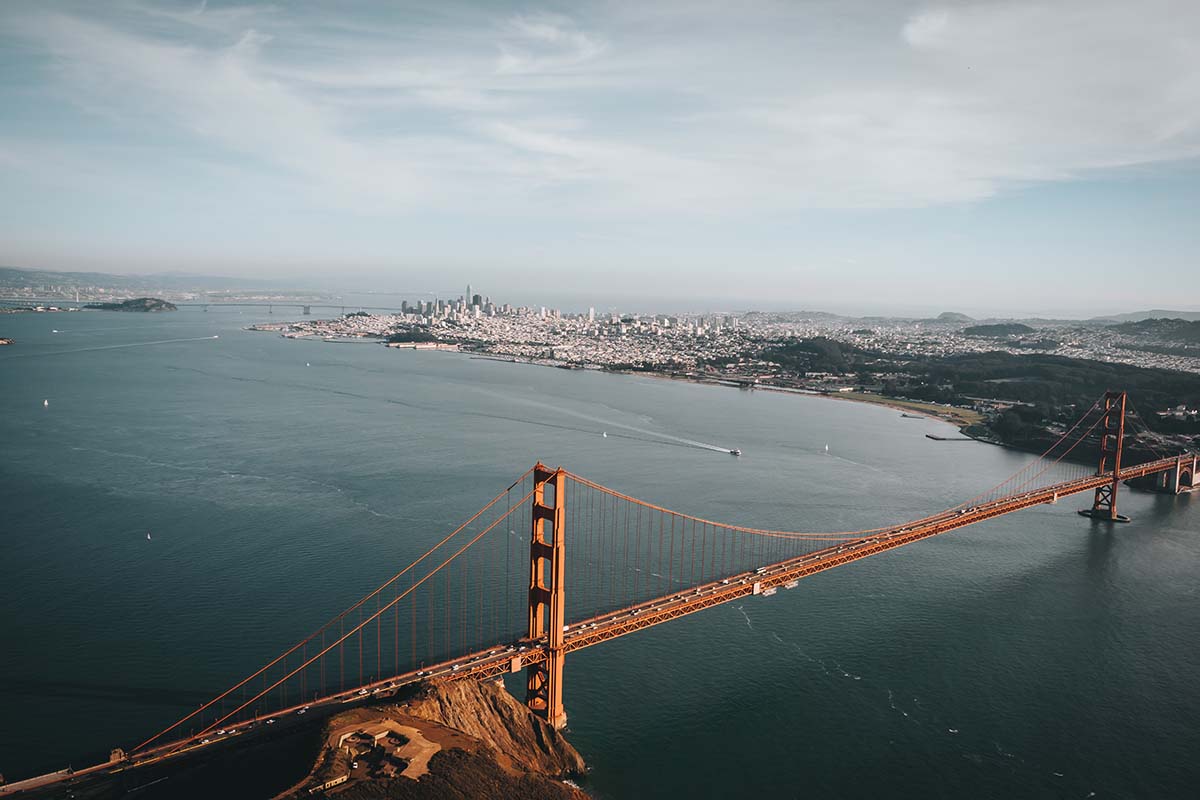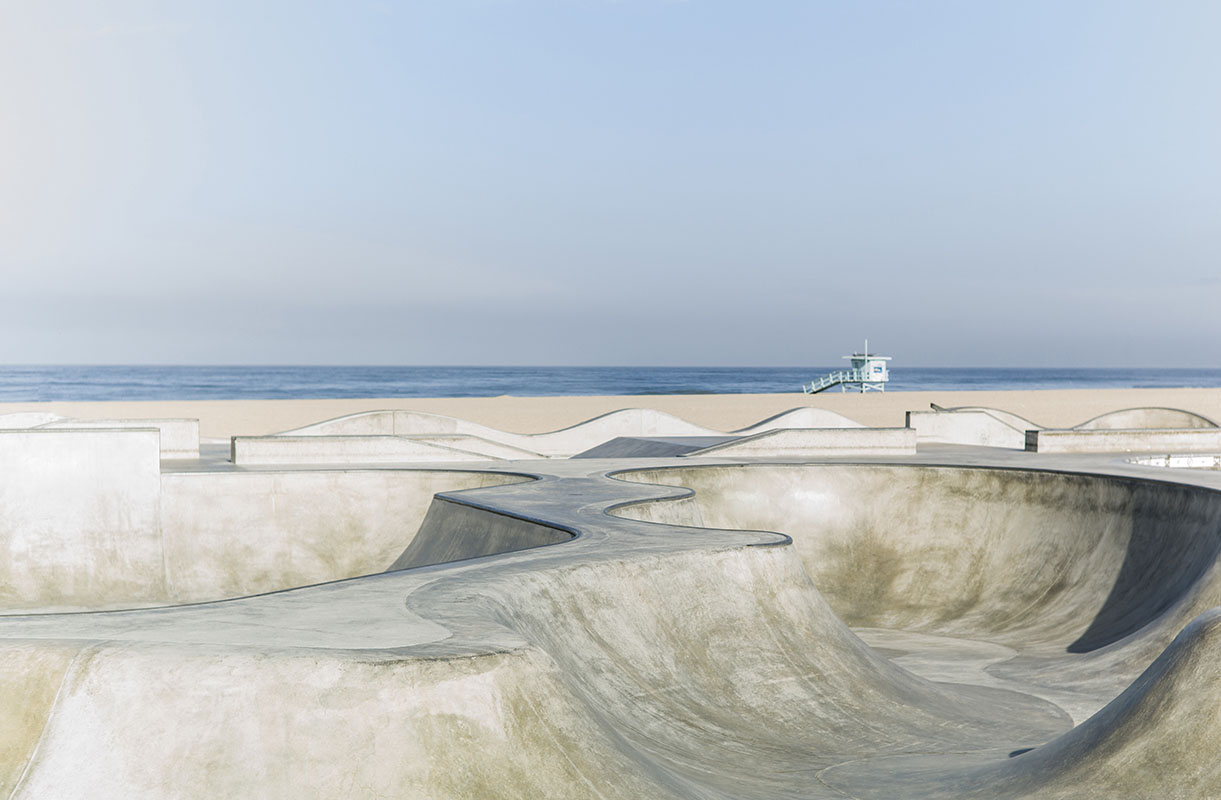 ROAD TRIP ON HIGHWAY ONE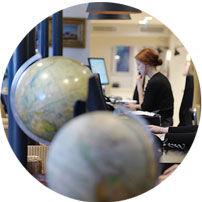 Highway 1 hugs the ocean, winding between steep cliffs and sandy beaches, crossing vineyards and cities. California's State Route 1 represents the essence of the American road trip, and trust us, it really does live up to the hype. Heading north to south from San Francisco to Los Angeles, from the Barbary Coast to Sunset Boulevard... just go with the flow in California! Get to know the sloping streets of
San Francisco
, dotted with colourful houses and famous neighbourhoods including Union Square, Nob Hill and Fisherman's Wharf, where the sea lions lounge. The two orange towers of the Golden Gate Bridge are a symbolic backdrop. The road trip begins when you leave for
Monterey
, a popular Californian city by the sea.
It's known for being home to the largest aquarium in North America, and benefits from its short distance to 17 Mile Drive, a beautiful scenic road lined with cypresses and lookouts along the coast. Next up is the tour of Santa Barbara, where there's still a Spanish presence. This small town, surrounded by mountains and vineyards, charms visitors with its gentle way of life. Then turn east to arrive at Palm Springs and freeze the journey in time – the town has a pronounced 'fifties' aesthetic, set against a backdrop of palm trees, desert landscapes and state-of-the-art villas. The curtain falls on Los Angeles, in front of the Hollywood Hills. The city may seem disconcerting at first glance, but proves to be fascinating. Futuristic architecture rubs shoulders with Hispanic villages and the colourful streets of Venice Beach – all immersing you in a movie-like setting.


THINGS TO LOVE...

Browse the vintage clothing and record stores of Haight-Ashbury. Rent rollerskates and exolore Santa Monica or Venice Beach. Visit Pfeiffer Beach and its purple tinged sand. Enjoy a natural trek by horse through Santa Barbara's vineyards before enjoying some local wine. Stroll among the architectural villas and old motels that have become symbols of Palm Springs' new cool. Blaze the desert trail to Joshua Tree Park and the San Andreas Fault. Wake up in front of the Hollywood Hills and then stroll down the Walk of Fame...


YOUR JOURNEY

We have made every effort to ensure that you don't have to worry about anything, so the 'leisure time' takes centre stage without needing to worry about the logistics. Take the wheel of your hire car, with personalised GPS to assist you, and set off on Highway 1. Stay in a beautiful location at every stop - a central and comfortable hotel in San Francisco, ancient Spanish haciendas in Monterey and Santa Barbara, pop rooms in Palm Springs and views of the Hollywood Hills in Los Angeles. To perfect the California experience, we have already scheduled highlights to punctuate your road trip. Visit San Francisco, first on foot with a local, then by bike across the Golden Gate Bridge, arriving in Sausalito. Explore Alcatraz, the world's most famous prison, before you leave. Enjoy a day at Universal Studios in Los Angeles, a queue-free experience thanks to the Express Passes provided. Throughout the trip you will have the contact details of our on-site Concierge, who can be reached at any time to direct and advise you.
Route
Everything is 100% tailored to you
DAY 1
Flight to San Francisco
Private transfer to Union Square, the city's main square. Spend your first three nights in an elegant hotel with a stunning Victorian facade. This hotel features bright rooms and a swimming pool (pretty rare for such a central address) and is the perfect place to start your trip.
San Francisco is special. Use your time in the city to admire the beautiful pastel-hued houses lining the city's sloped streets, meet the sea lions at Fisherman's Wharf, spot the Golden Gate Bridge and Alcatraz Island among the cityscape, take a trip down Lombard Street with its crazy hairpin bends and experience the city's famous fog.
Must do - Lunch in Sausalito. The former fishing village of Sausalito is now a chic seaside resort. Head slightly outside the centre for lunch in a converted garage that's now a trendy French bistro with stunning views over the marina. It's a favourite haunt for locals, with a relaxed atmosphere and food that's to die for.
Tour: A local's guide to San Francisco's iconic neighbourhoods. Spend a few hours with one of our expert guides who will share their love of the city as well as secrets and stories about the different neighbourhoods, such as stylish Nob Hill, Chinatown, North Beach's Italian neighbourhood and the historic district of Jackson Square with its Wild West charm.
In the itinerary - San Francisco by bike. The Golden Gate Bridge, nearly two miles long, is one of the largest bridges in the world and an iconic city landmark, with fantastic views over the bay when crossed by bike. There's also a walk that's a little over six miles, starting at Fisherman's Wharf and along the beach, then across the bridge and onto Sausalito, with a return by ferry.
Included in the itinerary - Your admissions to Alcatraz. This prison island, which is also a military fortress, detained its first inmates in the 1850s. Eighty years later, it became the property of the United States Department of Justice, locking up the country's most dangerous criminals, including Al Capone. If those who tried to escape weren't caught before they reached the water, they would drown, freeze to death or succumb to the sharks in the bay. Today the island is uninhabited, but continues to offer visitors a fascinating glimpse into its grizzly history.
DAYS 4 & 5
San Francisco - Monterey
On the Road - Muir Woods National Historic Site. Take a detour north of San Francisco to Muir Woods National Historic Site before setting off on Highway 1. At the end of a narrow road, you'll find a forest of giant redwoods that's home to some of the tallest trees in the world. Designated as a national monument by President Roosevelt in 1908, the site is named after naturalist John Muir, who declared it 'the best tree-lover's monument that could possibly be found in all the forests of the world'. Wind your way among the forest's babbling brooks and ferns, keeping an eye out for the local wildlife, and soaking up the silence in this cathedral of nature.
Follow State Route 1 to Monterey, about two hours away. Spend two nights in a hotel built around the original hacienda of Don Esteban Munras, the last Spanish diplomat in California. Dating back to 1824, its galleries, balustrades and colonnades are testament to the Hispanic-Mexican influence of the time.
DAY 6
Monterey - Santa Barbara
Continue south on State Route 1 for about four hours. Follow the turns of the ocean as the route hugs the coastline, punctuated by lighthouses and lookout points. Along the way you'll see Spanish missions like San Luis Obispo, Santa Maria and finally Santa Barbara, where you'll spend the night. Tonight's hotel will see you immersed in Spanish-style design, surrounded by beautiful ceramic tiles and wrought iron detailing. Nestled in a quaint two-storey building, your room opens out to the ocean, and is a stone's throw from the pier and State Street, Santa Barbara's main drag.
DAY 7
Santa Barbara - Palm Springs
Take State Route 1 to Palm Springs, around three hours away. Stroll along one of Ventura's beaches and spot the Channel Islands from the coast, before driving through beautiful Bel Air and Hollywood in Los Angeles towards Palm Springs, where you'll spend two nights in the middle of the desert. The accommodation here is definitely something to remember. Sitting pretty at the foot of the mountains, this hotel's colourful, psychedelic design joyfully blends into the landscape and sets the tone for your stay, with vintage-inspired rooms, a swimming pool and spa.
Formally the territory of the Cahuilla tribe of Native Americans, this green oasis was a favourite holiday destination for Hollywood stars in the 1950s, before becoming the place to be for the golden youth of Los Angeles.
Must-see - Joshua Tree National Park. Joshua Tree National Park, located between the Colorado and Mojave deserts, is named after a species of yucca tree that inhabits this desert landscape; and if you hit the park between February and April, you'll get to see their dazzling display of white flowers.
Optional - San Andreas Fault private tour in a 4x4
DAY 9
Palm Springs - Los Angeles
Drive for two hours to Los Angeles via the northern San Jacinto Mountains. Los Angeles is a vast city, spanning over 60 miles from east to west, and its tangle of skyscrapers will soon start to come into view. Spend three nights here in a trendy hotel near the hustle and bustle of Hollywood Boulevard. Take advantage of the rooftop pool area, and enjoy a drink with a view over the city as the sun sets, while huge windows in your room mean the amazing city views just keep coming.
Things to see and experience - Visit the Getty Centre, a huge museum accessed via cable car, on Brentwood Hill. Enjoy the sunshine on the Malibu and Santa Monica beaches before hitting the ocean for a surf, or climb up to the Griffith Observatory for a 360° view of the city.
Included in your itinerary: Entry tickets for a day at Universal Studios. The studios are still regularly used for filming and are also home to a theme park, which even has a miniature train to ferry you around if you don't feel like walking. Hit up the different shows and roller coasters, stepping into the sets of numerous Hollywood blockbusters, including Back to the Future, Jurassic Park and King Kong. Your Express Pass allows you to skip the queues at each attraction and entitles you to reserved seating at the park's live shows.
Optional - Private tour of Los Angeles in a vintage car
DAYS 12 & 13
Lost Angeles - Return Flight
Return your hire car to the airport and catch your flight home. Overnight flight, arriving the next day.
A la carte
SAN ANDREAS FAULT TOUR IN A 4x4

The San Andreas Fault is a lateral geological fault situated on the Agua Caliente Indian Reservation, at the boundary between the Pacific and North American tectonic plates. It's roughly 800 miles long and 90 miles wide, and divided into several fault sections. The plates on either side of the fault move between 1.5 and 2 inches per year, and there are 200 small scale earthquakes in the area every year. This tour will give you an insight into this major fault, one of the most studied geological phenomena in the world.
Optional


VINTAGE CAR TOUR OF LOS ANGELES

There's nothing like seeing L.A. from the back of an authentic open-top 1960s Cadillac, the true King of the Road. Star in your own classic road movie in this legendary car, gliding through the city's most beautiful neighbourhoods, including Hollywood and Beverley Hills.
Optional


STAY THE NIGHT AT A RANCH SOUTH OF MONTEREY

Ever wanted to sleep in a tree house? Then this is the place for you. The Tree House rooms at this ranch sit high among the redwoods on stilts 9ft above the forest floor, with a fireplace and spa bath for an even more luxuriously unique feel. Or how about a night in a house suspended over the cliffs with spectacular ocean views? Large, light-filled rooms open out onto your own private terrace, which often features a hot tub or small pool, and sometimes even both! The interior design is to the highest standard, and the service is perfect. Happy guests can be found lounging by one of the two infinity pools during the day, or at the clifftop restaurant for stunning sunset views over the ocean in the evening. The food is excellent, and the cellar is full of seriously senior Californian wines. Once night falls, head to the on-site observatory and gaze up through the telescope at the blanket of stars above. The perfect way to end a truly out-of-this-world stay.
Optional


EXPLORE LAS VEGAS WITH A FEW EXTRA DAYS

Fancy extending your trip for a few more days? Head to Las Vegas, probably the only city in the world entirely based on an illusion, and get in on the game. Roll the dice or walk the city's famous Strip, checking out the array of themed hotels and casinos along with the eclectic mix of people while soaking up the contradiction of elegance and eccentricity that makes Vegas a one off.
Optional
A Rough Idea of Price
Dependent on season, accommodation and activities
The estimated cost for this trip is £5,000 to £6,100 per person. The final cost of the trip depends on the way we tailor it especially for you. The final cost varies according to several factors, which include the level of service, length of trip and advance booking time. The exact price will be provided on your personalised quote. The average price for this trip is £5400 per person.
International flights with a scheduled airline
Airline taxes and fuel surcharge
Airport/hotel transfer on arrival in San Francisco
Car hire for eight days
Three-night stay in San Francisco in a double room with breakfast
Two-night stay in Monterey in a double room (accommodation only)
Overnight stay in Santa Barbara in a double room (accommodation only)
Two-night stay in Palm Springs in a double room (accommodation only)
Three-night stay in Los Angeles in a double room (accommodation only)
Tour of San Francisco with a local
Bike hire for a day in San Francisco
Entry tickets for Alcatraz, to explore at your leisure
Express Passes for a day at Universal Studios
Our local Concierge service
A few of the benefits of travelling with us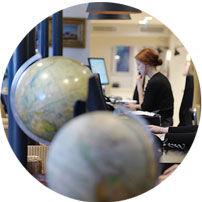 Get in touch
Our experts have the inside track on the destinations they sell and will tailor-make a holiday to your unique requirements.
Contact one of our USA specialists