Itinerary Highlights
A wonderful road trip from Illinois to the Deep South, set to a blues, country and rock soundtrack


Soak up the cities that gave birth to America's famous music scene: Chicago, Nashville, Memphis, Clarksdale and New Orleans


Included in the itinerary - Chicago's architecture, jazz concerts, Louisiana plantations, New Orleans with a local


Access to our clued-up local Concierge, and the usual additional services
Contact one of our USA specialists + 44 (0) 20 3958 6120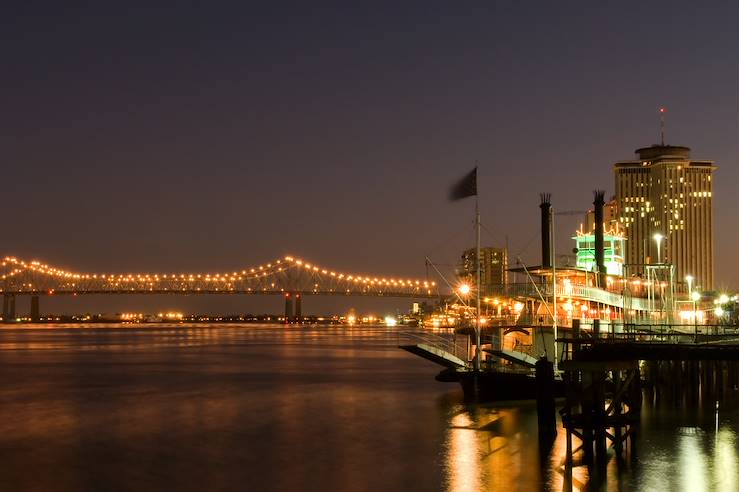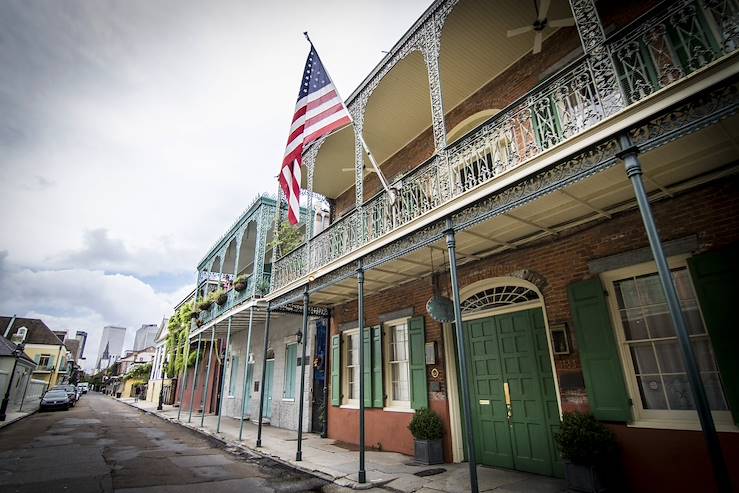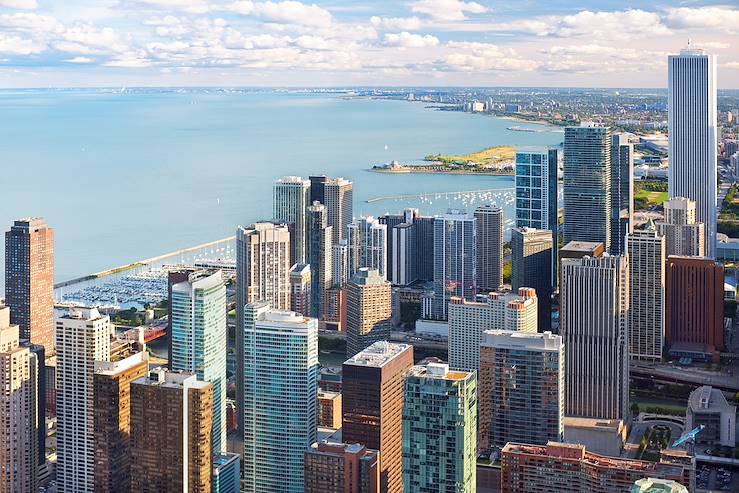 ORIGINS OF THE BLUES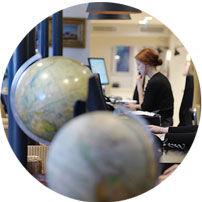 Bob Dylan first sang about legendary U.S. Highway 61 back in 1965 and now you can cruise along this famous road that runs through the raw, urban American heartland. Travel from Chicago to New Orleans to the beat of the music, where every note, melody and tune forms a beautiful soundtrack to your road trip. Blues, jazz, zydeco, country, gospel, soul, R&B and rock 'n' roll... These powerful rhythms, whether live or recorded, will have you tapping your foot in no time. The adventure begins with the
Chicago blues
, followed by
country in Nashville
,
rock
in
Memphis
, the blues again in
Clarksdale
, and finally,
jazz
in the clubs of the
New Orleans
French Quarter.
We have mainly chosen your accommodation for its location but we have also managed to squeeze in some of our best picks along the way, such as the historic hotel in Natchez and the intimate B&B in New Orleans. Visit one landmark after another on this dream trip for music lovers. And there's more… alongside VIP entry to jazz concerts in St. Louis and New Orleans, other amazing experiences are included in your trip. Discover Chicago's architecture on a boat tour and walking tour. Take a detour through the Louisiana plantations. Visit the top sights in Nashville and Memphis with two Attraction Passes. Wander the historic neighbourhoods of New Orleans with a local guide. And remember, our local Concierge is always available for support and advice during your trip. Music, Maestro...




ON YOUR ITINERARY...

Chicago - The Windy City is a true architectural gem, the birthplace of the blues scene and a surprisingly green haven, where parks thrive in the middle of a metropolis. Explore the city on foot, from contemporary art galleries to the business district, taking in Calder's pink flamingo, Miro's 'Miss Chicago' sculpture and the interactive fountains and giant screens in Millennium Park.

Nashville - The home of country music. Crooners from all over the world have performed in this city, and legendary artists including Elvis Presley, the Beatles, Simon and Garfunkel and Bob Dylan have all rubbed shoulders here. Today, Nashville is home to the headquarters of the world's most famous guitar brand, Gibson.

Memphis - The birthplace of rock 'n' roll is a must for all rock and blues lovers. Pay homage to 'The King' in Graceland and visit Elvis's legendary studio and impressive car collections. Memphis was also instrumental in the fight against racial discrimination and segregation and the campaign for civil rights; it's where another King, Martin Luther King, was assassinated. The city is now home to a civil rights museum as a tribute to this cause.

New Orleans - 'Nawlins', located on the Mississippi River, is a beautiful melting pot of Spanish, African, French and Creole cultures. It's famous for Voodoo and spiritual folklore and has preserved its most colourful and sensual atmosphere from every influence, including large numbers of tourists.

























Route
Everything is 100% tailored to you
Private transfer to bustling River North, renowned for its post-industrial charm and old warehouses converted into art galleries. Stay in stylish accommodation with shared and private rooms and a relaxing, friendly atmosphere. The signature cocktails and fine selection of Nicaraguan coffee beans attract locals to the bar and cafe.

It's the perfect location for exploring the Windy City and its breezy, chic urban surroundings. Chicago encourages civilised urban living among skyscrapers, lakes and gardens and is ideal for long, relaxing walks. In the evening, enjoy one of the many stand-up shows on Broadway, live music secluded blues and jazz bars or live sport at popular sporting events.

Must-see - Spend some time wandering the parks, especially the Millennium Park on Lake Michigan, dotted with sculptures and interactive fountains with giant screens.
In the itinerary - Architecture cruise on Chicago River, perfect for admiring the city's most beautiful buildings from the water. Chicago was devastated by a fire in 1871 and rebuilt by leading 20th century architects including Sullivan, Burnham and Frank Lloyd Wright, all healthily competing for creative vision. It has an almost futuristic style that gives this city unprecedented architectural value. Aboard the elegant First Lady cruise ship, embark on a voyage amid the skyscrapers to admire the city's 50 most beautiful buildings, including the Willis Tower, Navy Pier, Wrigley Building, Tribune Tower, Merchandise Mart, Lyric Opera and more. The guides are all volunteers for the Chicago Architecture Foundation. Then, on foot and with a private guide, delve deeper into Chicago's architecture on dry land. Also included are entry tickets to the Skydeck Ledge, a viewing platform on the 103rd floor of the Willis Tower. From here, Chicago's entire city skyline unfolds before you. Enjoy the Chicago Explorer Pass and entry to three other attractions of your choice from over 30 major landmarks in the city.

Optional - An evening at Andy's Jazz Club (dinner and live performance), one of the most iconic clubs on the South Side and West Side, and where numerous jazz legends have performed.
Collect the hire car and drive to St. Louis, the capital of Missouri.

Worth a visit, en route - Springfield, home of Abraham Lincoln for many years, on the old Route 66.

Travel across the plains of the Midwest, where the famous St. Louis Gateway Arch appears, a few miles before the Mississippi meets the Missouri river. Spend a night in a downtown hotel which blends traditional turn of the century style with modern services. The numerous Art Nouveau-inspired stained glass windows give a nostalgic charm to communal spaces, while the classic, comfortable rooms feature natural tones. The hotel's location means the city's main attractions are within walking distance.
DAYS 5 & 6
St Louis - Nashville
Head south-east to Nashville, the capital of Tennessee, crossing bridges embodying the region's typical architecture. Spend two nights in a lovely contemporary downtown hotel, with the sound of country music in the distance.

'Music City USA', the home of country music, has welcomed icons including Elvis Presley, The Beatles, Simon and Garfunkel and Bob Dylan. The city, packed with music stores, is thriving thanks to the bluegrass and other genres, with must-sees including the Country Music Hall of Fame and the Grand Ole Opry venue. The bars and clubs on Printers Alley, Second Street and Broadway are a must in the evening.

Did you know - The TV series 'Nashville', a tribute to the city and its country music, is filmed entirely on location; it also features several authentic and easily-recognisable neighbourhoods and places.

Included in the itinerary - Nashville Music Attraction Pass, for entry to four of the city's most popular attractions: Studio B, Ryman Auditorium, Country Music Hall of Fame and Johnny Cash Museum.

Optional - A driving tour of the city with a country artist.
DAYS 7 & 8
Nashville - Memphis
Leave country music, memories of its top artists and catchy tunes behind and head to wonderful Memphis. The capital of blues and rock is located on the edge of the Mississippi River. Spend two nights at a historic property in the city. The accommodation is iconic and charmingly old-fashioned.

Included in the itinerary - Memphis Music Attraction Pass, entry to the city's main attractions: Sun Studio, Rock 'n' Soul Museum, Stax Museum of American Soul Music, National Civil Rights Museum and Graceland Platinum.

Guitar lovers can also visit the Gibson guitar factory. Head to Beale Street after dark, famous for its clubs, including that of the legendary B.B. King, for a live concert.

Optional - A tour of top Memphis landmarks in a vintage Cadillac, with a private guide.
DAY 9
Memphis - Clarksdale
Head south to Clarksdale, one of the famous cities on the Blues Route. This is where Robert Johnson supposedly sold his soul to the devil in exchange for his talent. Clarksdale, surrounded by cotton fields, is rather poetically known as the 'golden buckle of the cotton belt'. Spend a night in accommodation that combines authenticity, rusticity and a touch of originality. About 20 former sharecropper huts are surrounded by old cars and abandoned barns. It feels as though nothing has changed here, and it's at night when you really step back in time.
DAY 10
Clarksdale - Natchez
Continue south to Natchez, a former cotton capital with French origins. It was founded in 1716 and is one of the oldest and best-preserved cities in the south. Spend a night in a beautiful 19th century house surrounded by ancient oak trees. The building was a rectory and a school for girls before it was converted into a B&B. This accommodation is all about hospitality, gentle living, charm and a commitment to a sense of zen calm.

Things to see - Dunleith and Longwood plantations, which were never finished and are said to be haunted, are steeped in fascinating history. The Natchez Trace Parkway, a tourist trail that crosses three States: Mississippi, Alabama and Tennessee.


DAY 11
Natchez - New Orleans
On the itinerary - Visit the Laura Plantation, steeped in Creole culture and arguably one of the area's most beautiful historic mansions.

Next, head to New Orleans, the most French city in the United States. Spend three nights in a hotel in a typical Faubourg Marigny district building. There's a friendly welcome, an intimate atmosphere and a feast of a breakfast... Relax in peace while the hustle and bustle of the French quarter is only a short walk away.
Discovering New Orleans through its history and skyline is a definite must. Jazz bars, spread across the city, are just one of the many ways its deeply-rooted musical identity is expressed. Wander the former Warehouse District shopping area, the Garden District criss-crossed by rattling trams or along Frenchmen Street in Faubourg Marigny.

In the itinerary - A tour with a local guide to reveal the city's history, secrets and anecdotes. The walking tour revolves around the city's architecture and evolution through jazz. The French Quarter vividly illustrates the fascinating world of one of New Orleans' oldest families. The Treme neighbourhood was a place of refuge at the time of slavery, and many artists were born here. Included in the itinerary - A jazz evening with VIP entry at Preservation Hall, a legendary club where the biggest names in jazz started their careers.

Optional - A second visit with a local, for a tour that ventures off the beaten track to explore the Lower Ninth Ward, gradually reviving after Hurricane Katrina.
DAYS 14 & 15
New Orleans - Return Flight
Private transfer to the airport and catch your flight home. Overnight flight, arriving the next day.


A la carte
CHICAGO - EVENING AT ANDY'S JAZZ CLUB
Many of the legendary clubs on the South Side and West Side, where former greats including Howlin' Wolf, Muddy Waters, Elmore James and Hound Dog Taylor performed, have now sadly disappeared. However, Chicago still has a thriving blues and jazz scene and a whole host of fantastic clubs, including Andy's Jazz Club. Evening includes dinner and entry to the jazz concert.

Optional




NASHVILLE - TO A COUNTRY TUNE
Nashville is a city of singer-songwriters. Thousands of people come here every year with dreams of breaking into the music scene, but only a few succeed. A country music professional comes along for the ride on this tour, making it the perfect opportunity to discover the city through their eyes. Explore the city's main landmarks while the guide talks about songwriting and the process behind turning a song from a simple idea into a successful recording.

Optional




MEMPHIS - FOLLOW IN THE FOOTSTEPS OF ELVIS IN A PRIVATE CADILLAC
Check out The King's favourite spots in the city while cruising in a vintage Cadillac with a private guide. First stop is at Lansky Bros. - Tailors to The King, who have dressed Elvis and many other top artists. Next, head to Humes High School, Elvis's high school from 1949 to 1953, then Levitt Shell, an outdoor amphitheatre where the rock legend performed his very first paid concert. The tour continues to the theatre rented by Elvis, and ends at Super Cycle, who famously manufacture motorcycles... One of The King's favourite ways to get around.

Optional




NEW ORLEANS - LOWER NINTH WARD NEIGHBOURHOOD UNDER RENOVATION
Spend a few hours with a guide who has lived in New Orleans for decades. Explore the Lower Ninth Ward, a neighbourhood located in the far east on the outskirts of the city. The Make-it-Right Foundation aims to give it a new lease of life, after it was severely damaged by the hurricane a decade ago. This foundation is working with numerous architects to rebuild the neighbourhood using innovative techniques, particularly by solving the city's flood challenge while drawing inspiration from the style of New Orleans traditional 'Shotgun' houses. This tour explores the city off the beaten track and ecology, economy and architecture are used to demonstrate how an ecological disaster eventually turned into an ecological and economic innovation.

Optional
A Rough Idea of Price
Dependent on season, accommodation and activities
The cost for this trip starts from £4,285 per person. The final cost of the trip depends on the way we tailor it especially for you. The final cost varies according to several factors, which include the level of service, length of trip and advance booking time. The exact price will be provided on your personalised quote. The average starting price for this trip is £4,645 per person.
International flights with a scheduled airline
Airline taxes and fuel surcharge
Private transfers on arrival in Chicago and departure from New Orleans
Car hire for eight days
Three-nights' stay in Chicago in a double room (accommodation only)
Overnight stay in St. Louis in a double room (accommodation only)
Two-night stay in Nashville in a double room with breakfast included
Two-night stay in Memphis in a double room (accommodation only)
Overnight stay in Clarksdale in a double room (accommodation only)
Overnight stay in Natchez in a double room with breakfast included
Three-night stay in New Orleans in a double room with breakfast included
Chicago Explorer Pass, including entry to five key attractions, with an architecture cruise on the Chicago River in English, and entry tickets to the Skydeck Ledge
Architecture walking tour of Chicago with private guide
Entry and dinner at BB's Jazz & Blues Club in St. Louis
Nashville Attraction Pass (entry to Studio B, Ryman Auditorium, Country Music Hall of Fame and Johnny Cash Museum)
Memphis Pass (entry to Sun Studio, Rock 'n' Soul Museum, Stax Museum of American Soul Music, National Civil Rights Museum and Graceland Platinum)
Laura Plantation tour in Vacherie, with an expert guide
Half-day discovery tour of New Orleans (French Quarter, Faubourg Marigny and Tremé), with a local guide
VIP tickets to a jazz concert at the Preservation Hall in New Orleans
Our local Concierge service
A GPS navigation service accessible from our app, loaded with your itinerary, hotel details and places to visit
A few of the benefits of travelling with us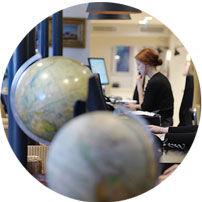 Get in touch
Our experts have the inside track on the destinations they sell and will tailor-make a holiday to your unique requirements.
Contact one of our USA specialists