Every country has an annual sweet spot – a time when it comes alive with natural splendour and incredible festivities, or when it's just that bit quieter (read: dreamier). While we could easily list 20 different destinations for each month of the year (go on, try us), we've restrained ourselves to give you a single tantalising idea for every month, starting with February…
Holidays in February
Swedish Lapland
If setting eyes on the elusive Northern Lights tops your travel wish-list, February in Swedish Lapland is optimum viewing time. Jump on a snowmobile to hunt down the mesmerising natural light show or climb into an outdoor sauna and point your eyes skyward. This is winter on an epic scale, and embracing nature is all part of the deal here; stay in treehouses, igloos and forest camps; enter the wilderness on a moose safari and enjoy an icy outdoor dinner for two, complete with a crackling fire and twinkling night sky.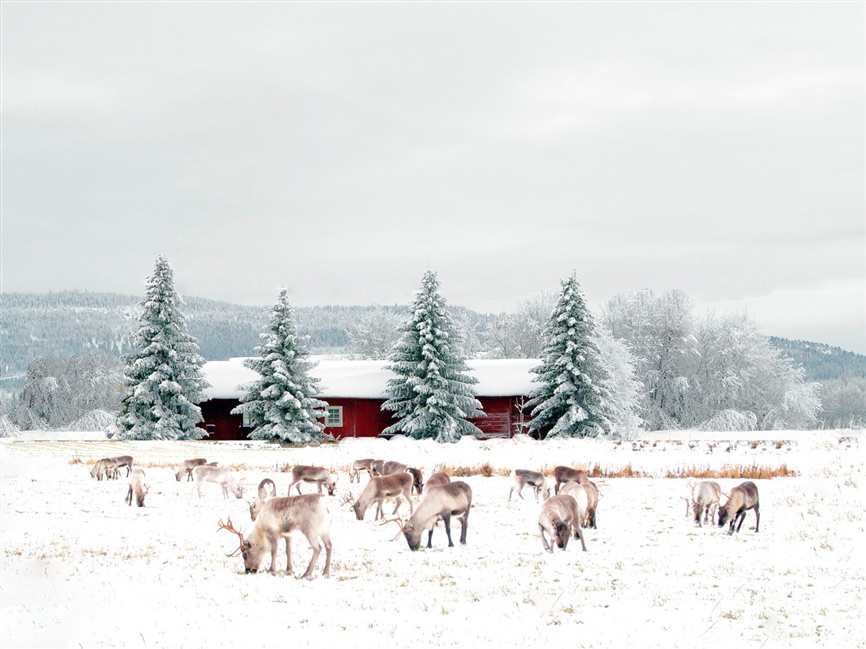 RolfAasa/Getty Images/iStockphoto
Holidays in March
Marrakech, Morocco
March marks the beginning of springtime across Morocco, when the days warm up to an average of 24°C and the summer throng is a few merciful months away. A destination for the maximalists out there, nothing is too much in Marrakech, from its legendary warren-like medina that hums with noise and life to its exquisite spice-filled food. Take a private guided tour of the city's best historical sites, then hop in a 4x4 and throw your arms open in the Atlas Mountains.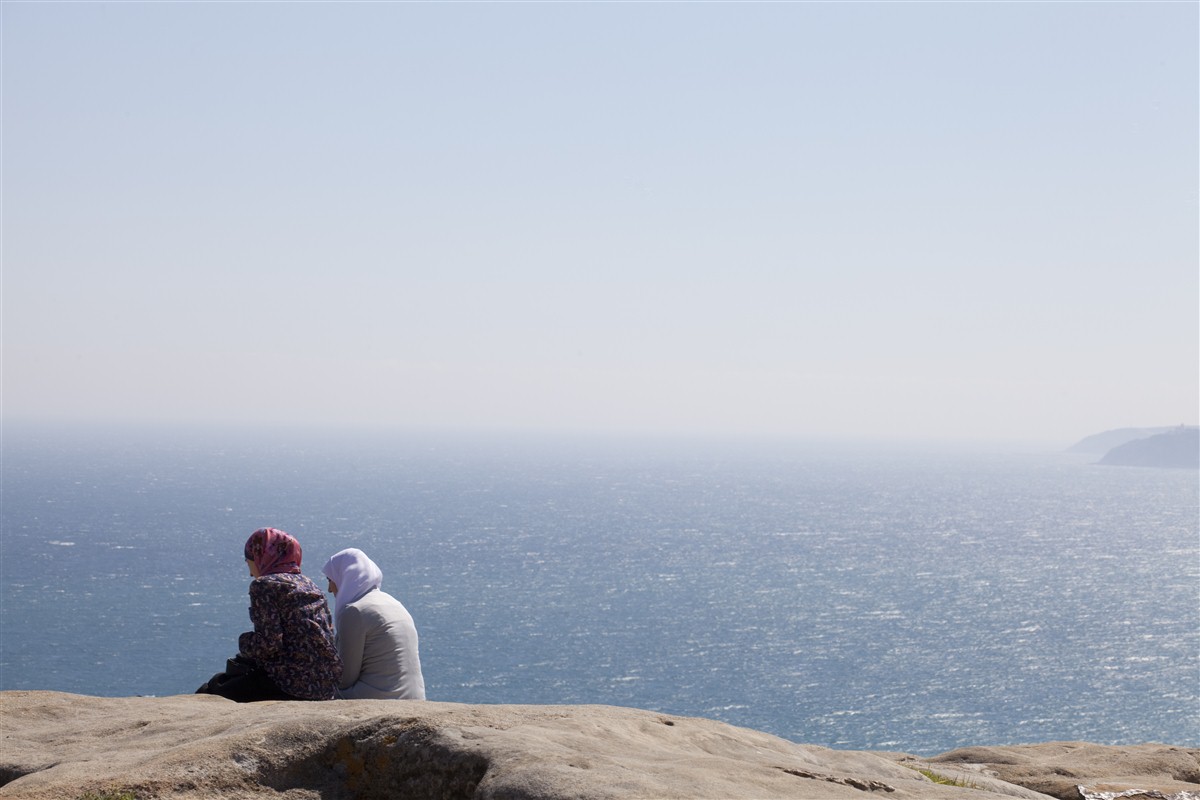 Marion Osmont
Holidays in April
Sicily, Italy
The sun is out but it's a while away from being scorching; wildflowers have burst into life; the crowds haven't yet descended; and conditions are ideal for sightseeing, making the real question why not go to Sicily in April? Easter turns up the voltage on this predominantly Catholic island, as decorations adorn every corner and stirring religious ceremonies are a daily occurrence. Plus, the bounty of spring seriously levels up Italy's local produce, which is saying something from one of the world's pioneer food destinations.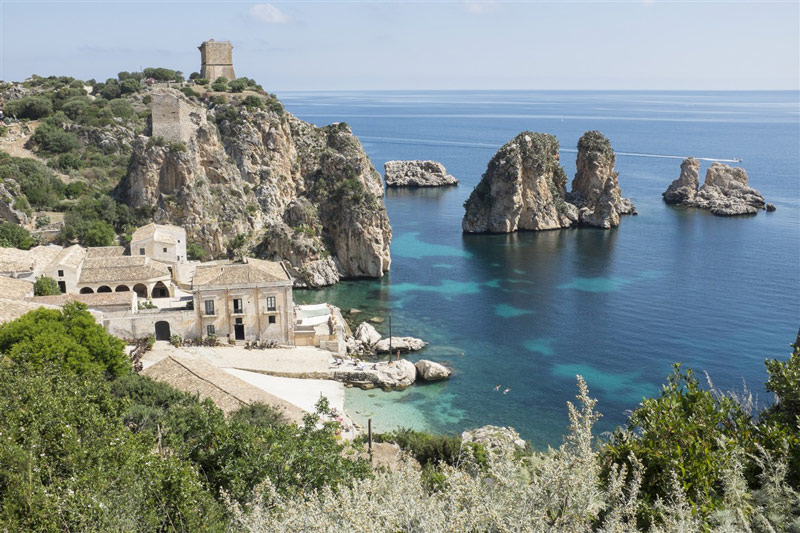 RolfAasa/Getty Images/iStockphoto
Holidays in May
Galapagos Islands
The Galapagos Islands are near-mythical in their status across the world – brimming with wildlife - much of it found nowhere else on the planet - this cluster of volcanic islands some 600 miles off Ecuador's coast inspired Darwin's theory of natural selection. The ideal learning opportunity for mini travellers, head to the Galapagos during May half term when there's less rainfall and humidity than earlier in the year, temperatures average 25°C, and animal-viewing is at its most phenomenal. Hear the squeaks of nesting Galapagos penguins; stand before iguana hatchlings making their debut appearance and delight in the blue-footed booby strutting its stuff during its mating ritual – here, nature is up close and personal.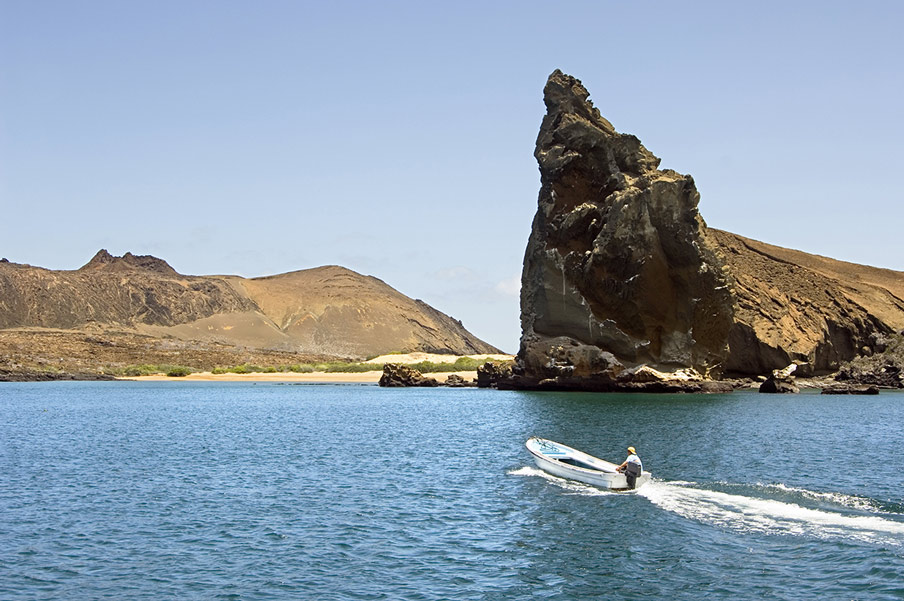 stockcam/Getty Images
Holidays in June
Norway's fjords
You'd think Norway's lofty emerald fjords and glassy blue waters had a filter applied to them if you weren't viewing them with your own eyes. Vivid colour is ubiquitous in June, when days are long, nights are short and the mercury flirts with 19°C in Bergen, Norway's second city, also known as the 'heart of the fjords'. The ideal springboard for the country's most immense natural attraction, cruise through some of the country's biggest, deepest, longest fjords then hear the call of the landscape beckoning you to climb, hike and bike to your heart's content.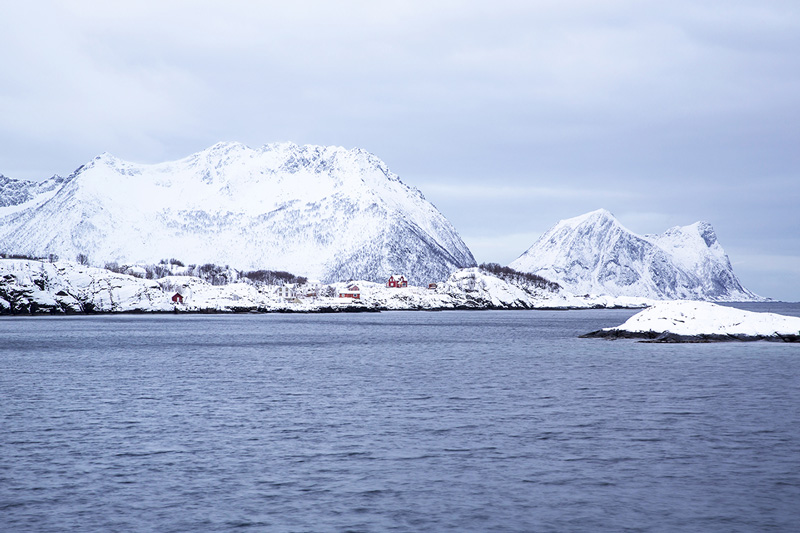 Manfred Schmidt/stock.adobe.com
Holidays in July
Sri Lanka
July brings with it the inter-monsoon season in Sri Lanka, when the sun shines bright, the air is rain-free and average temperatures linger in the low thirties. A jewel-shaped Indian Ocean island off the southeast coast of India, Sri Lanka is a rising star in the travel world – head to its lively capital, Colombo, and you'll understand why. Go on a game drive in Wilpattu National Park and search for the flick of a leopard tale, then divert to the East Coast and spend your days swapping between pristine beaches and ancient Buddhist temples.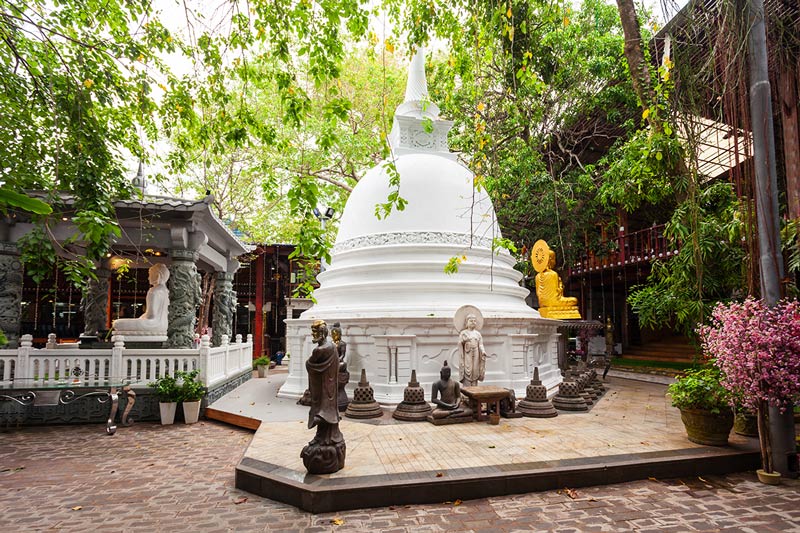 Saiko3p/stock.adobe.com
Holidays in August
Tanzania
Tackling a family safari isn't for the faint-hearted, but for those inclined, visit Tanzania in August and you'll be rewarded beyond measure. The height of the dry season translates to excellent wildlife-viewing conditions: think clear skies, fewer mosquitos and a magnificent array of animals clustered around the few available water sources. Spend time with a Masaai family to give children a real taste of an alternative culture, then visit the banks of the Mara River and watch in awe as thousands of wildebeest cross the crocodile-filled waters – their annual migration is one of nature's greatest spectacles.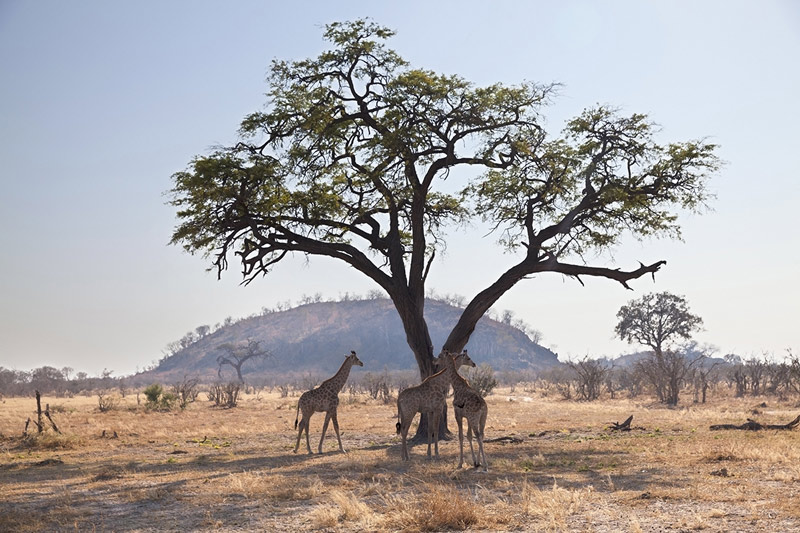 Papa Bravo - stock.adobe.com
Holidays in September
Bali, Indonesia
Indonesia's most visited island breathes a sigh of relief in September, when European visitors head home and tourist numbers fall. Best of all, it's still sunny and dry, with picture-perfect beaches and a 27°C average across the island. Start your adventure in the nation's capital, Denpasar, to saturate your senses, then choose one of many routes onwards from here. Complete your Bali cultural tick-list with visits to historical shrines and temples, meander to beautiful Ubud, or simply immerse yourself in the verdant rice paddies, tea plantations, hidden waterfalls and secret beaches that abound.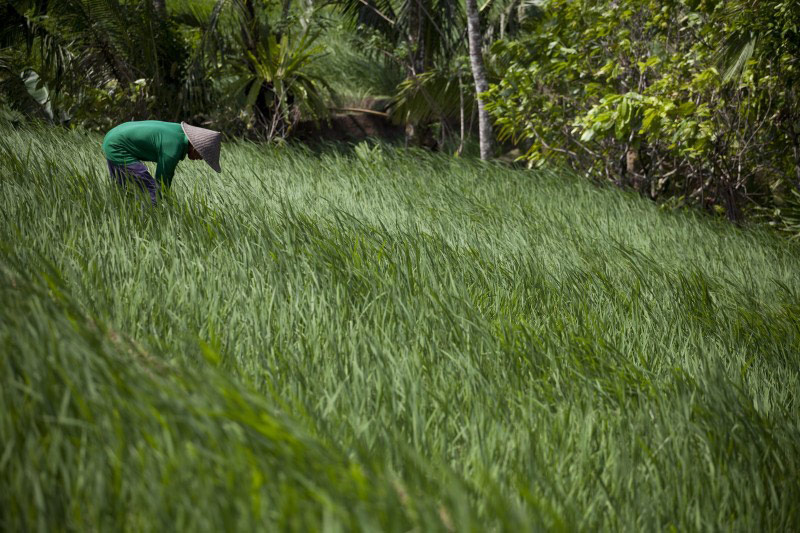 Marion Osmont
Holidays in October
USA National Parks, America
We love the USA's national parks every day of the year, but possibly most of all in October. The height of autumn sees an explosion of copper-coloured forests, flaming red maples and golden fields that yearn to be explored and photographed, particularly around the East Coast. But further west, begin by sampling the glittering lights of Vegas, then complete some of the best national parks in America's west in one fell swoop – Zion, Bryce Canyon, Arches, Monument Valley and Lake Powell will pack more awe-inspiring sites into just one holiday than you would expect from an entire lifetime.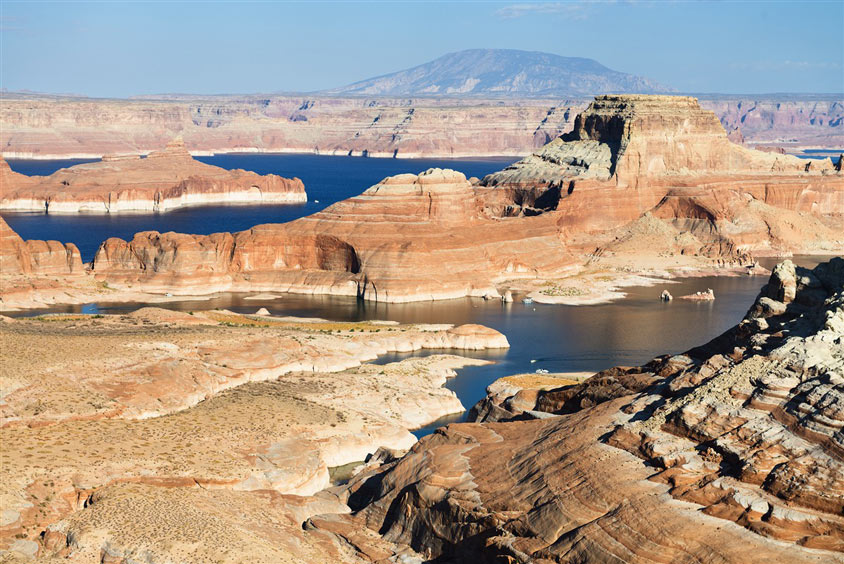 Getty Images / iStockphoto
Holidays in November
Jordan
Come November we're dreaming of balmy days on sun-soaked beaches, and the Middle Eastern country of Jordan can deliver just that. The Gulf of Aqaba, on the shores of the Red Sea, hits highs of 33°C, the sea is bath-water warm and the turtles and vibrant fish that reside in the deep blue water here shake off their shy side to frolic in front of lucky divers. Amman and Petra, at a higher elevation, record a still-pleasant average of 14°C and 20°C respectably, the ideal conditions for captivating tours of historic monuments and a complete immersion into Jordan's intriguing Middle Eastern culture.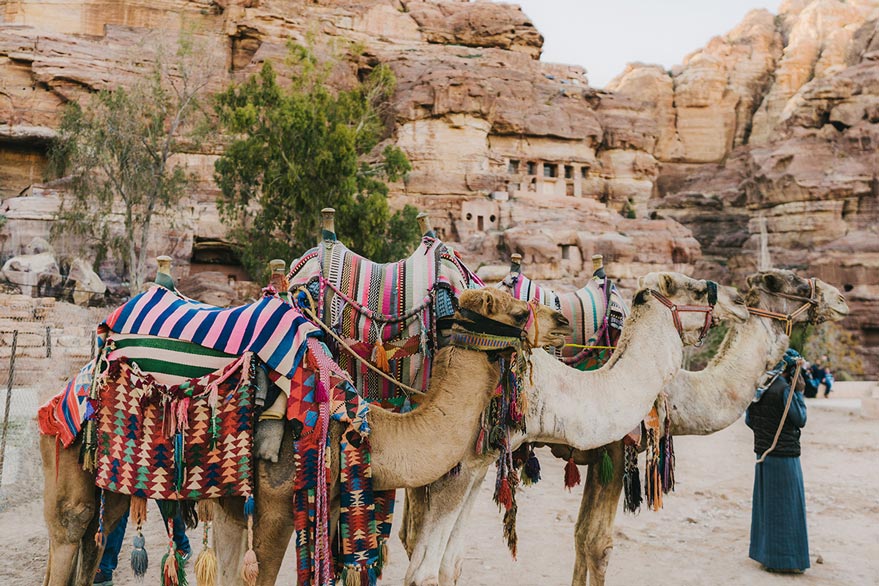 Getty Images/iStockphoto
Holidays in December
Finland
If anywhere goes big at Christmas, it's Finland. December 25th takes on a whole new magical meaning in this part of the world – a place where snow is piled high, exhilarating husky rides are ten a penny and meeting Father Christmas (the real Father Christmas, of course) is just one enchanting point on a day-long list of mystical events. It goes without saying that children are in their element here; a winter wilderness where the legendary Northern Lights are only a hair's breath away.
Cover : Jne Valokuvaus/stock.adobe.com