Our tailor-made travel consultants have put together their selection of the ten best ryokans in Japan.
1
IWASO RYOKAN
MIYAJIMA ISLAND
Surrounded by trees and gardens, this charming ryokan, built in the traditional 'miyadaiku' style, opened in 1893, and has two distinct buildings: Honkan, the original and main building with its traditional atmosphere, and Shinkan, an annex building. It's the best address on the beautiful island of Miyajima. Enjoy a delightful stay in a very traditional atmosphere at this beautiful ryokan in the heart of the wonderful Momijidani Park, a haven for relaxation and tranquillity. With many artists and even members of the Imperial Family having stayed here, it's definitely one of the best ryokans in Japan.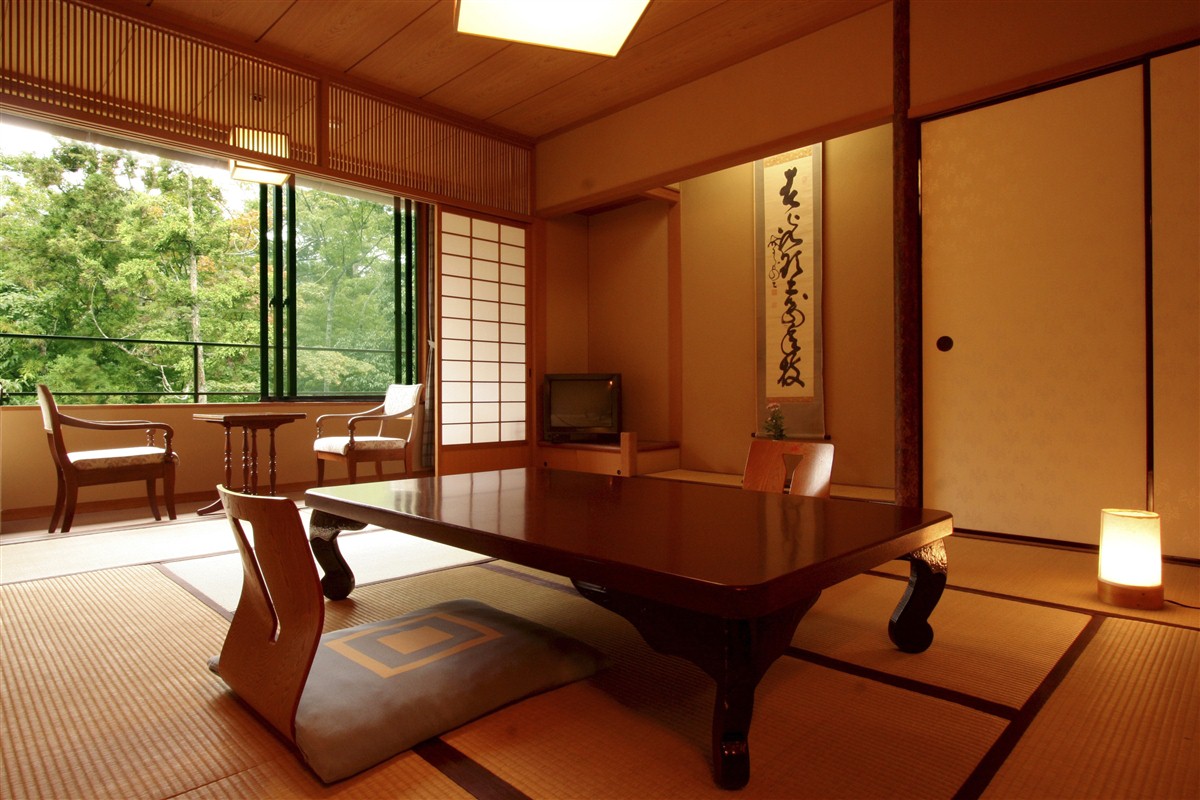 2
NISHIMURAYA HONKAN RYOKAN
KINOSAKI ONSEN
This beautiful ryokan is what dreams of visiting Japan are made of. In three words, it's all about: tradition, tradition, tradition. This enchanting and traditional Ryokan is totally charming. All on one floor, it was built in the 1870s and features two beautiful gardens - one Zen garden and one to stroll in. It also features a large lobby and welcome lounge decorated in traditional Japanese style, along with impeccable service.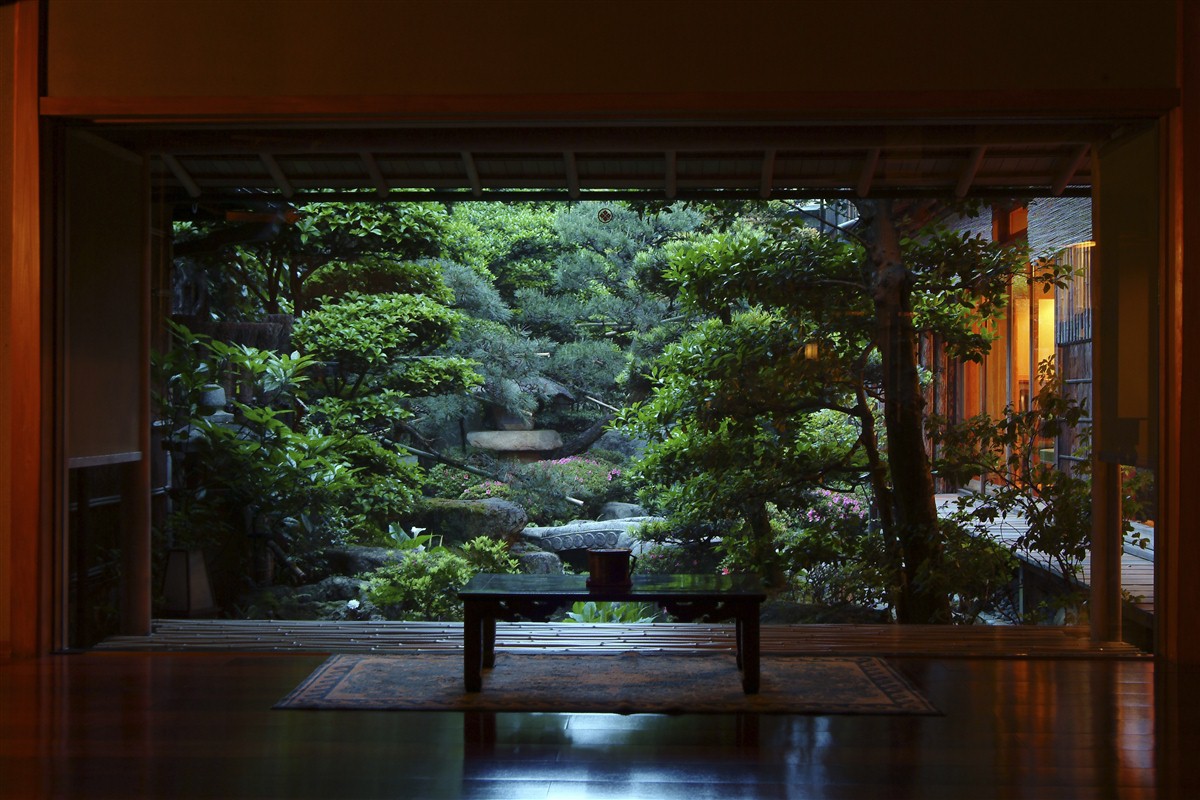 3
HIDATEI HANAOUGI RYOKAN
TAKAYAMA
This particularly welcoming ryokan is perfect for an authentic and typically Japanese stay. Located in Takayama's residential district (the centre is easily accessible by bus or bike), this traditionally beautiful ryokan offers about fifty rooms with futons or Western-style beds, with some even having their own private hot-spring bath (known as onsen) on the balcony. The indoor and outdoor baths are accessible to all, so wander the narrow garden paths lined with bonsai and bamboo hedges, and wearing a traditional Japanese yukata kimono and socks, before enjoying refined dishes in a private dining setting. It's a perfect introduction to the Japanese way of life, at a hotel with great attention to detail and staff who are trained to pamper.
4
KINSUIKAN RYOKAN
MIYAJIMA ISLAND
Set in the heart of the small town of Miyajima, this ryokan combines modern comfort with traditional Japanese rooms (complete with tatami mat floors), overlooking the sea and the island's famous red torii gate. The courteous and considerate service, choice of kimono on arrival and Japanese breakfast at this hotel all deserve special mention. There are Japanese onsens (hot-spring baths) on site, too, segregated for men and women. Overall a beautiful ryokan experience, known for its privileged location and discreet and efficient service.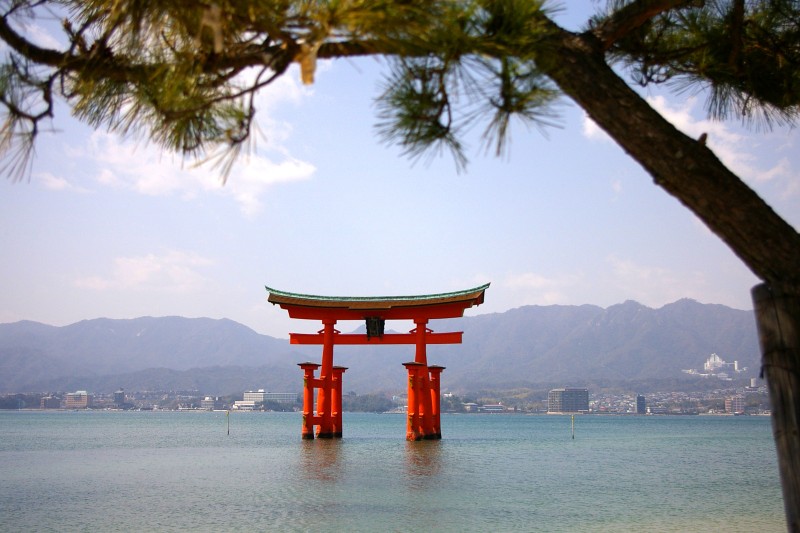 5
GORA HANAOUGI SOUNKAKU
HAKONE
Gora Hanaougi Sunkaku is a traditional ryokan located in Hakone, a thermal resort renowned for its array of hot springs. It's the perfect spot to relax and indulge in the pleasure of an onsen, traditional Japanese hot spring baths. Take advantage of the on-site massages, relaxation room and Japanese cooking lessons , too. A small ryokan with a typical Japanese atmosphere, warm welcome and an ideal location to enjoy the public baths, with a breathtaking view of Sagami Bay that makes it worthy of its reputation as one of the best ryokans in Japan.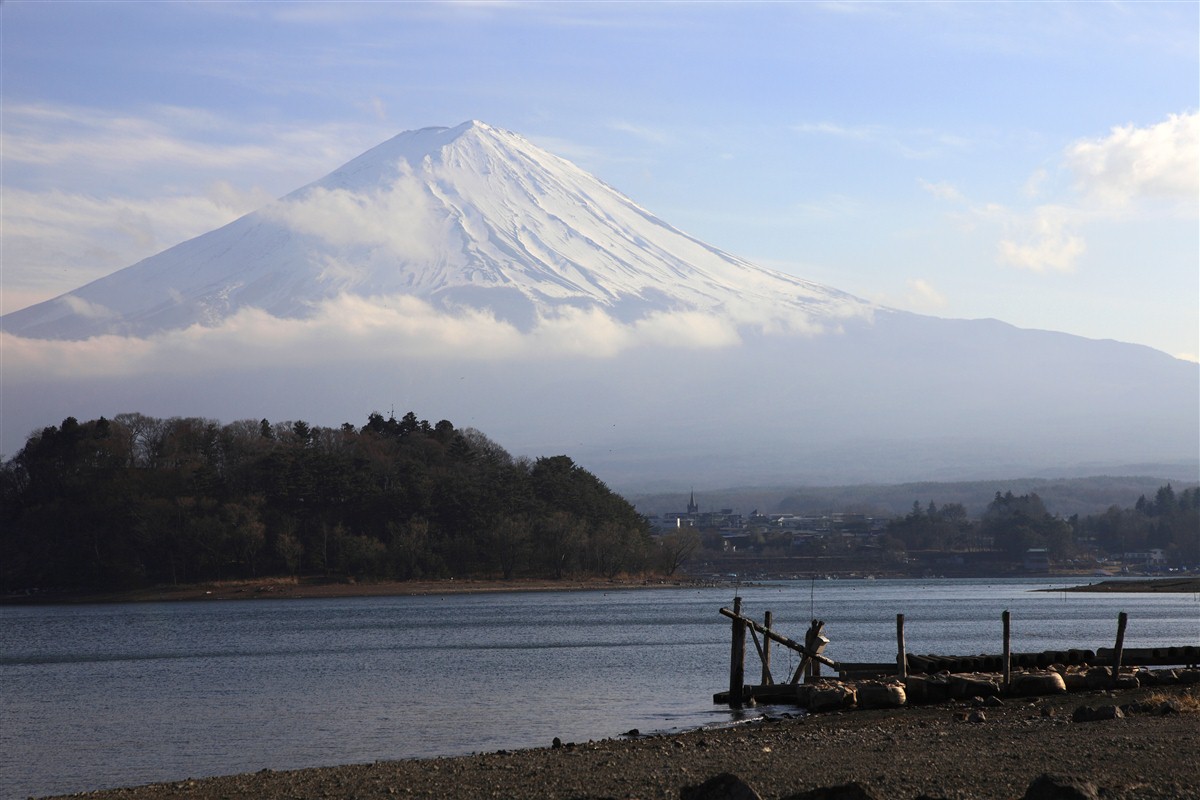 6
ASABA RYOKAN
SHUZENJI
This is one of the oldest ryokans in Japan. Dating back 360 years, this traditional and private accommodation is the definition of Zen. It offers its guests a sophisticated and seriously relaxed stay.
It is said that Kobo Daishi, the founder of Shingon Buddhism in Japan, bathed in the Katsura River every morning, emerging with a cleansed body and mind. Minutes from the Katsura River, Asaba ryokan is a haven of tranquillity, plunging you into traditional Japanese culture and taking over your senses with the ultimate feeling of Zen. It's a true gem in the heart of Shuzenji village on the Izu Peninsula, with a really beautiful setting. Other must-dos include the traditional Japanese Noh theatre performances on a platform over the lake, and the open-air spring water baths, known as sentô.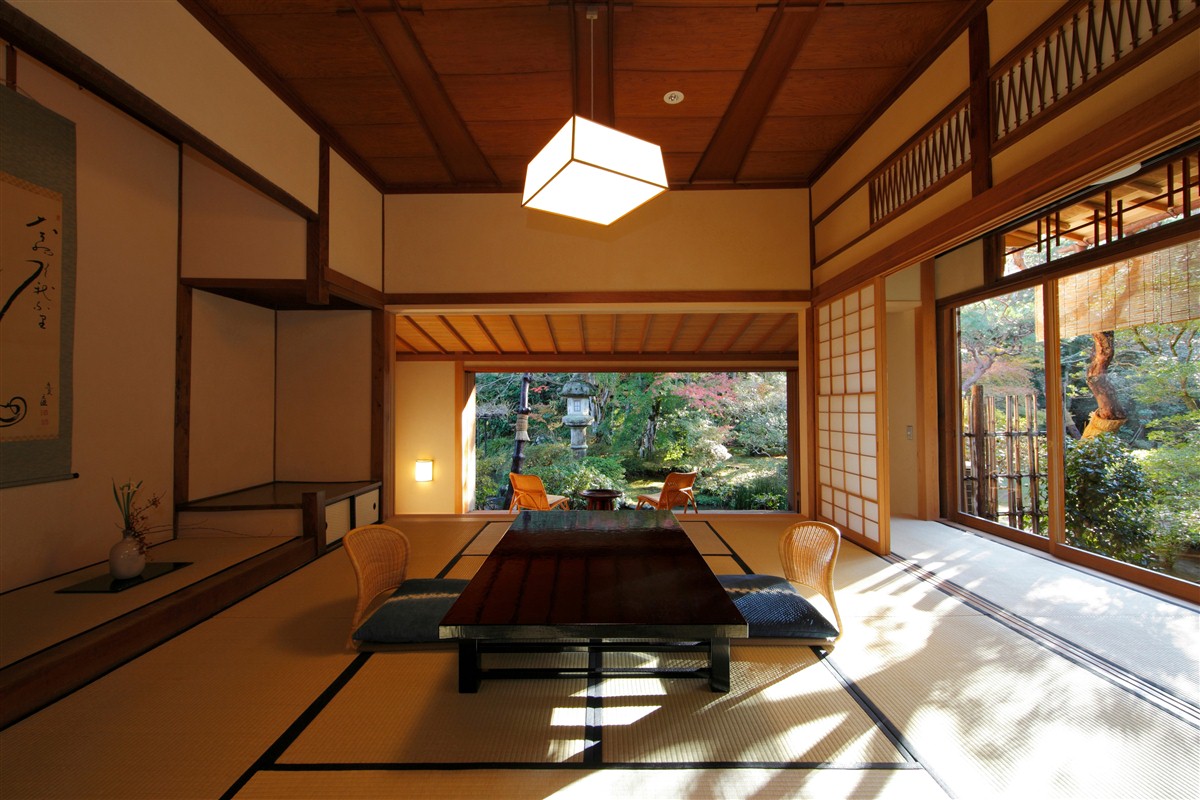 7
KURAYADO IROHA
MIYAJIMA ISLAND
Centrally located on Miyajima Island, this peaceful and friendly ryokan with only 18 rooms offers tradition with a modern twist. The Japanese-style rooms are comfortable, elegant and sleekly designed, the welcome is attentive and the kaiseki (multi-course dinner, included with most ryokans) cuisine a delight, with delicious Japanese and Western flavours on the menu. Special mention goes to the rooftop hot-spring bath and its stunning view of the floating Torii gate.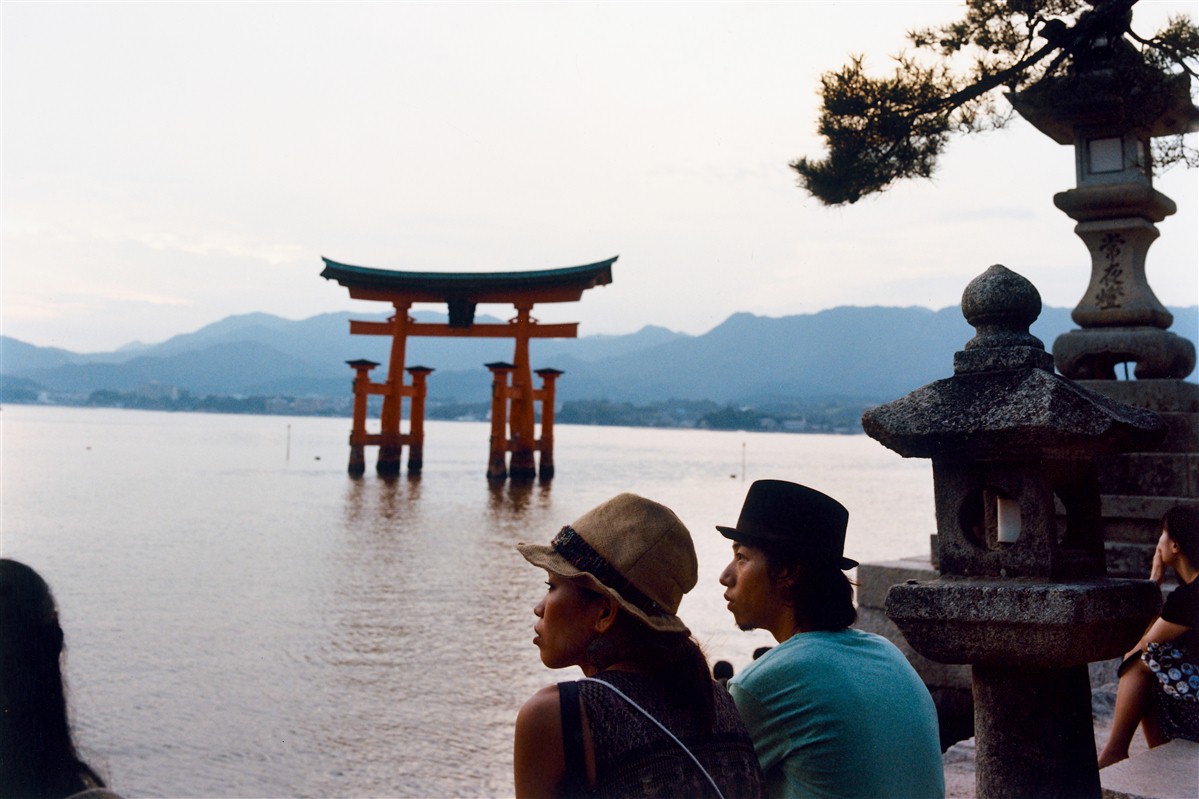 8
GORA HANAOUGI
HAKONE
Away from downtown Hakone in green and pleasant surroundings, Gora Hanaougi offers classic accommodation with an interior that perfectly balances traditional and elegant Japanese styles.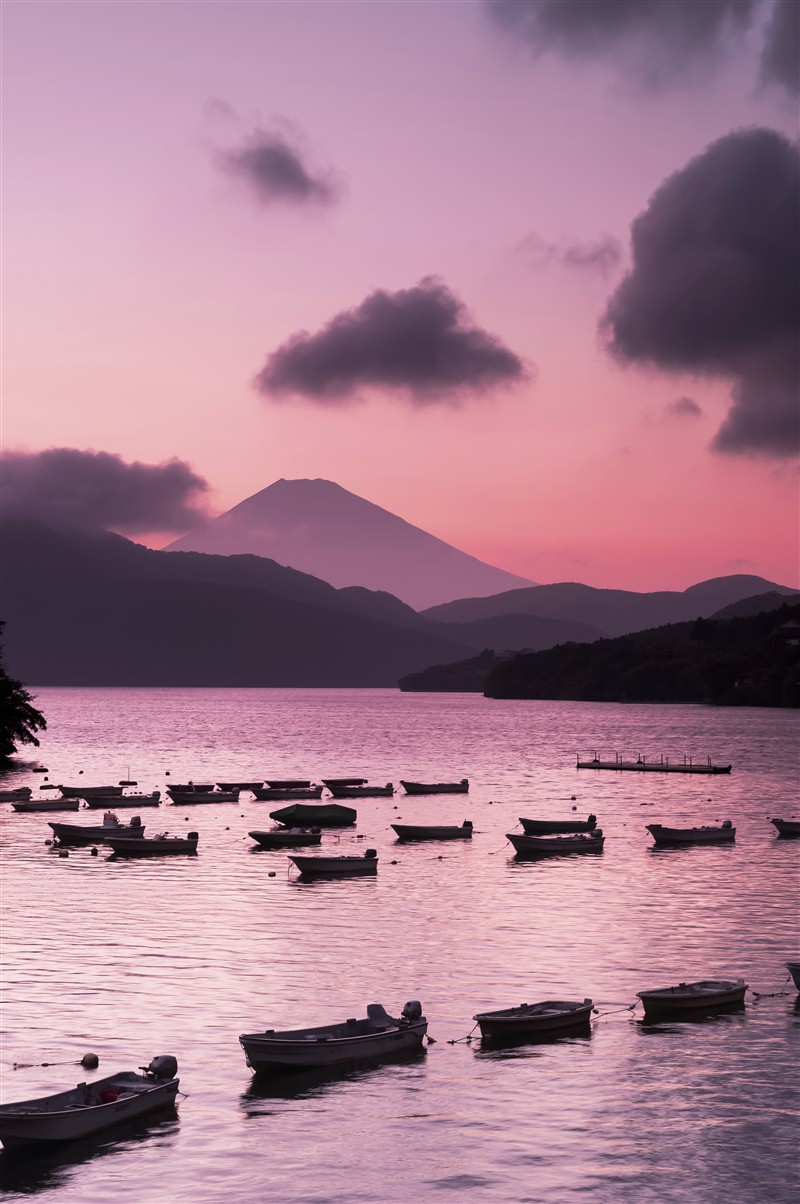 9
GORA KADAN RYOKAN
HAKONE
This is one of the most traditional and chic ryokans in Japan. Built at the foot of Mount Fuji, this former holiday spot for the Kan'in-no-miya Imperial Family in Hakone is an invitation to awaken the senses and experience Japan's traditional way of life. The place has a comfortable and luxurious feel, in an area where hot springs bubble among the volcanic landscape.
10
TANABE RYOKAN
TAKAYAMA
This is a very nice ryokan, small yet full of traditional character, with a friendly atmosphere, charming welcome and excellent location. Situated in the city centre, it's very popular with artists, with its understated and bright feel. The outdoor onsen hot spring baths here are made from local cypress wood and rocks from the surrounding area. It's also perfectly located to try some deliciously marbled Hida beef, the pride of the region, perfect grilled on a charcoal barbecue and accompanied by vegetables grown by local market gardeners with a healthy respect for seasonality and the natural rhythms of the land. With the sake brewed here also living up to its excellent reputation, Takayama is certainly a foodie destination.