The trendification of New York's Brooklyn suburb has been well publicised over the past few years and it's become synonymous with the word 'hipster'. Jay-Z's childhood play ground now has streets laden with artisan coffee shops, quirky boutiques and trendy beards. Not forgetting it's a foodie's paradise and home to the Brooklyn Nets. Our must-see when doing Brooklyn in a day.
Where To Start?
Brooklyn is vast. It is 5 times the size of Manhattan but you can take a good bite out of it in 24 hours. (Don't worry, resting time is included). Williamsburg is the Brooklyn neighbourhood quickest to reach from Manhattan and arguably the favourite amongst visitors. Everything happens around Bedford and Wythe Avenues; here's how to conquer it in just 24 hours...
10am
Getting There
Energetic wake-up: New York loves breakfast. If you're staying in Manhattan, Balthazar is a SoHo institution and has one of the city's best brunch menus. Best of all, the coffee is served in bowls. After breakfast, head to the Lower East Side and grab a Citi bike (New York's answer to a Boris) and cycle over the Williamsburg Bridge. There's a separate cycle path above the traffic and you'll also avoid the clusters of tourists over at the Brooklyn Bridge. The end of the cycle path drops you in the heart of Williamsburg and you can dock your bike on South 5th Place bordering the park.
Subway jaunt: If a post-breakfast cycle sounds too much like hard work then Williamsburg is a short journey on the subway. Take the L train and get off at Bedford Avenue. The platform is like an off duty cat walk full of eccentric fashionistas. Stop, stare and embrace!
11am
Cure Your Coffee Cravings
Coffee with a local buzz: Toby's Estate brew delicious coffee roasted in-house and people spill out on to the side walk in the sunshine so you can't miss it. If you own a MacBook Air or you're penning the next big novel of the century, you'll fit right in.
Also try: El Beit is an unassuming little coffee place and is known for making the best macchiatos in Williamsburg.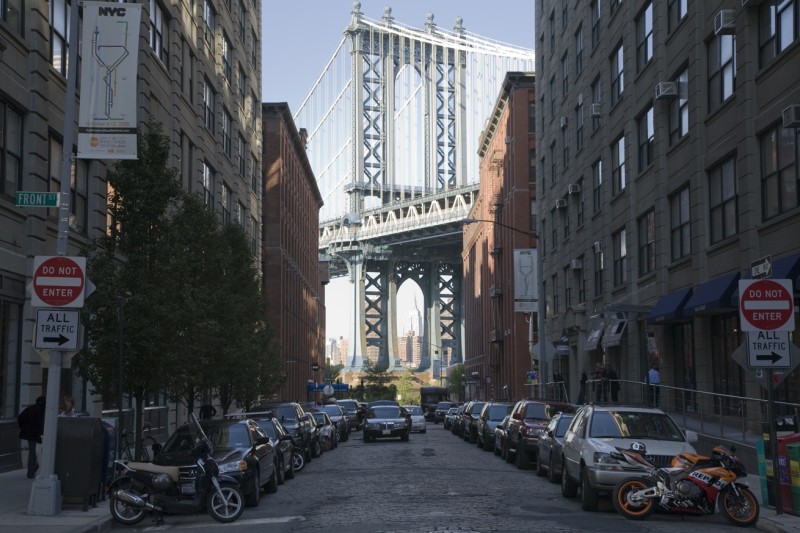 ©NYCGo
11.30am
Boutiquey Bliss
Williamsburg boutiques cherry pick a handful of designers and there's shopping inspiration at every turn (it's also 100% less frantic than trying to shop in Manhattan). Brooklyn Tailors is touted as one of the best suit makers in the biz and its covert location is a far cry from the super-luxe and squeaky clean department stores across the river. If you're visiting over the weekend make sure you head to Brooklyn flea market. It's a mixture of vintage brick-a-brack and locally designed clothes and goods.
Chic and designer: Brooklyn Tailors, Bird, Hickorees and Gentry
Cheap and cheerful: Buffalo exchange, Brooklyn Flea and Stella Dallas Vintage
1.30pm
Lunch Time Munchies
Simple sandwich: Try Saltie, 378 Metropolitan Avenue. A menu of just seven sandwiches so popular they need no description. Fortunately the waitress scribbles down the toppings for newbies and I can vouch for the Scuttlebutt... a combination of boiled egg, feta, olives, capers, pickled veg and pimento aeoli.
A little bit of everything: Smorgasburg is also in the same building as Brooklyn Flea. Local vendors set-up stalls serving anything from arancini balls and fajitas to lobster and bacon subs. Prices range from $6-$12 so you can visit more than one stall. Phew. Note: only open on Saturday.
Bagel paradise: Bagel Store is located further down Beford Avenue towards the Williamsburg Bridge, whereas Bagelsmith is closer to the hustle and bustle by Bedford Avenue subway. Take your time, there are endless toppings and once you've ooh-ed and ahh-ed you are hit with more choices... toasted or untoasted? Wholemeal or poppy seed?
2.30pm
Brooklyn Brewery
Brooklyners love craft beer. The local brewery has an award-winning roster of seasonal and specialty beers. Take a tour of the brew house and then head to Barcade for your next tipple - a bar lined with old arcade games like Donkey-Kong and Tetris and a huge selection of craft beers. Nerdy, gimmicky and great fun. Try the Abita Restoration Pale Ale with Amarillo Hops!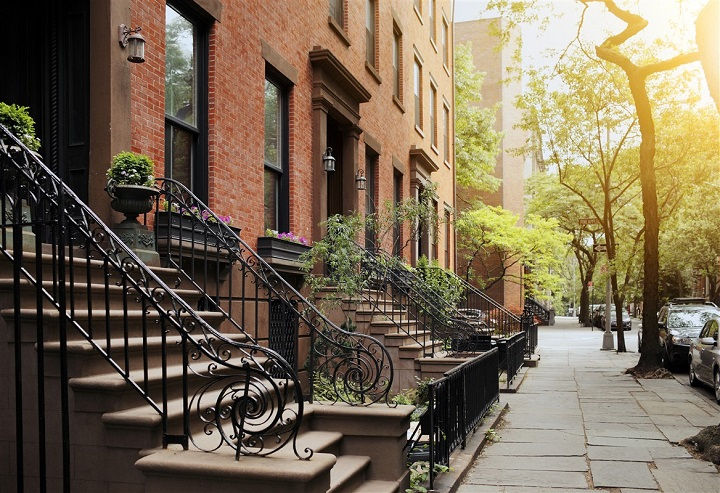 ©Thinkstock
8pm
Dinner
Rated No. 1 Steakhouse in New York for 24 years, Peter Luger's oozes New York character. The crowd is mainly city slickers and everyone drinks Martinis, extra dirty. The waiters are old school New Yorkers so expect your steak served with a side helping of sass. No fuss, no frills just damn good steak.
10pm - late
Drinks
Jump in a cab, or take a twenty minute walk, back down Wythe Avenue to The Wythe Hotel. Discovering The Wythe is something to feel smug about...the roof top bar has one of the best and most unspoilt views of Manhattan. This area of Williamsburg (also my favourite) is a mixture of old industry and trendy bars and clubs. Stumble across to famous DJ spot, Output, and dance into the early hours...
If you're thinking of a trip to New York, get to Williamsburg quick. After all, city life is fickle. No sooner has one destination reached the upper echelons of cool than another is set to replace it.