Itinerary Highlights
Hike to jaw-droppingly beautiful viewpoints in Yosemite National Park
Kayak on Lake Tahoe
Drive the famous Highway 101 along the Oregon coast
Enjoy local craft ales and wines in hipster cities Portland and Seattle
Contact one of our USA specialists + 44 (0) 20 3958 6120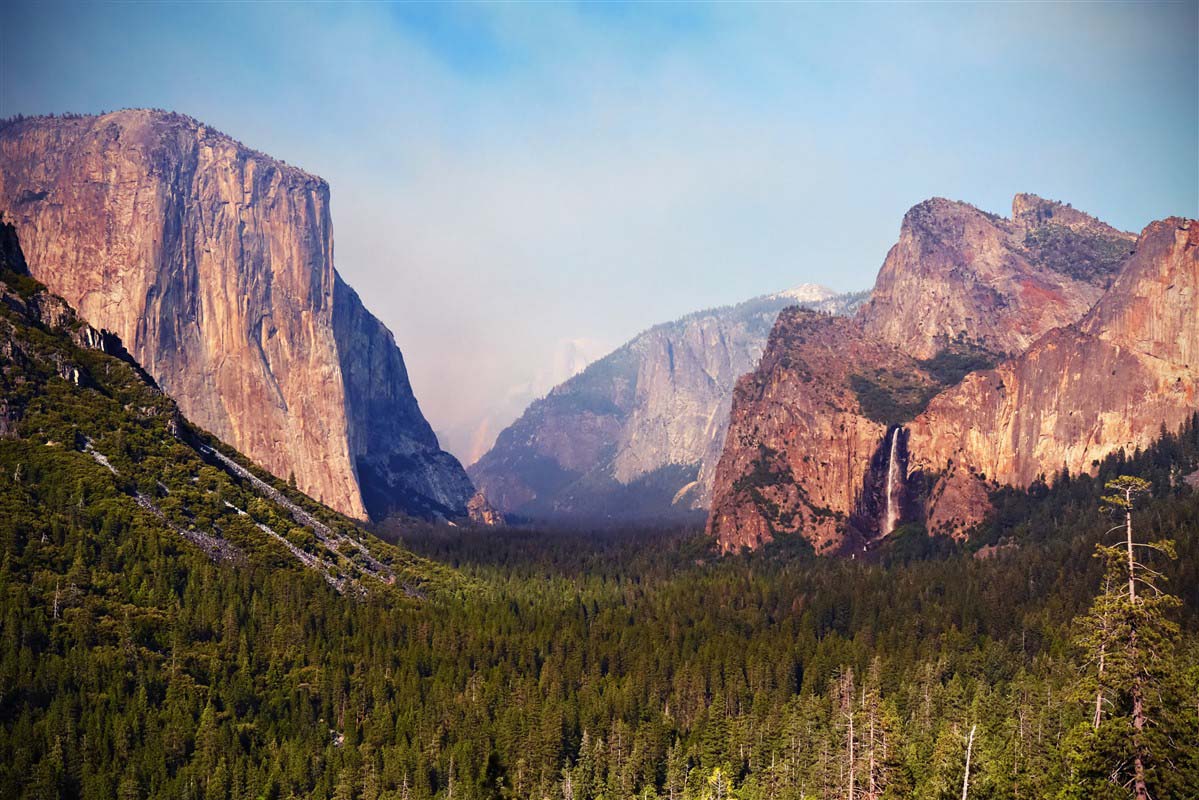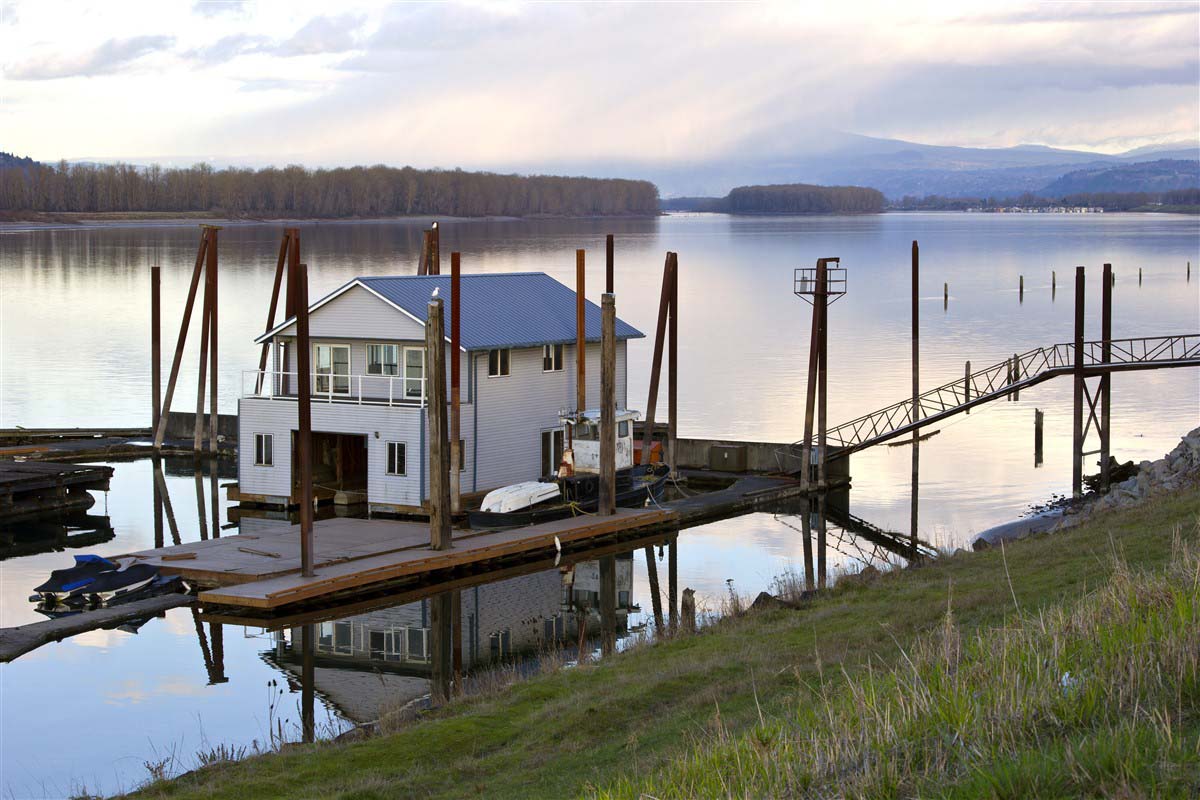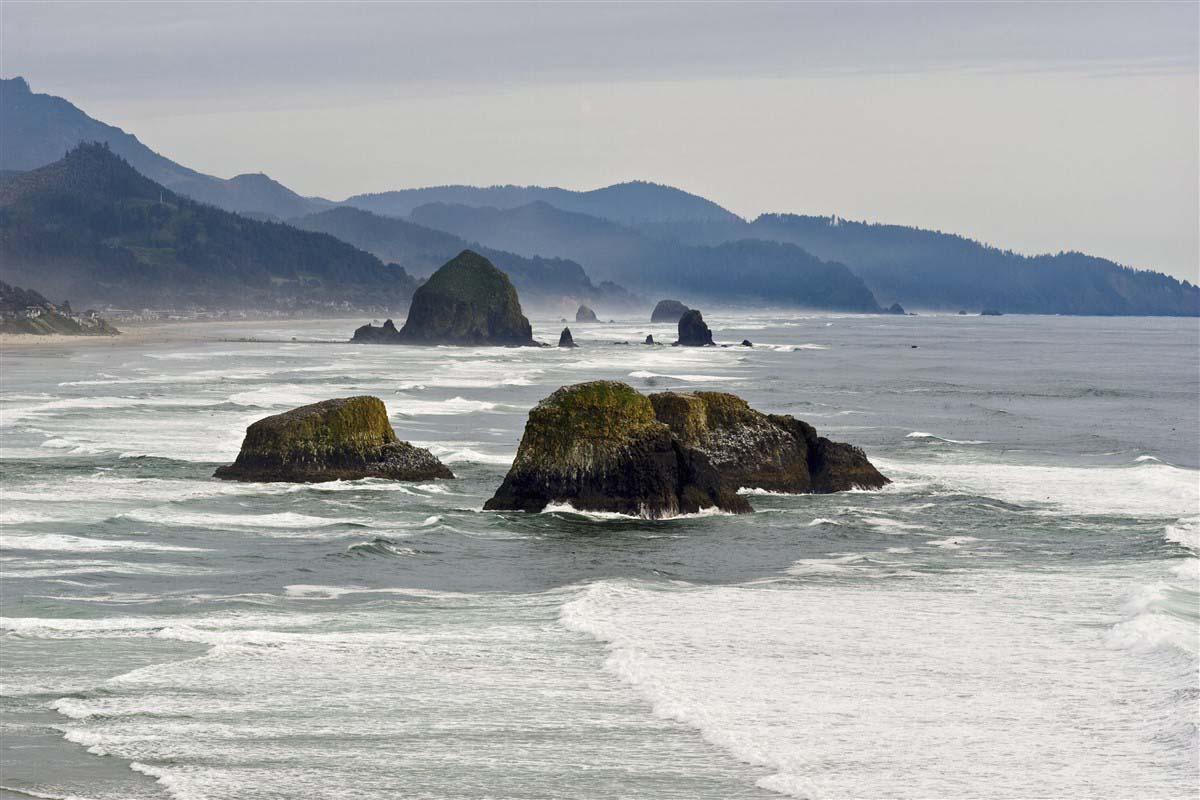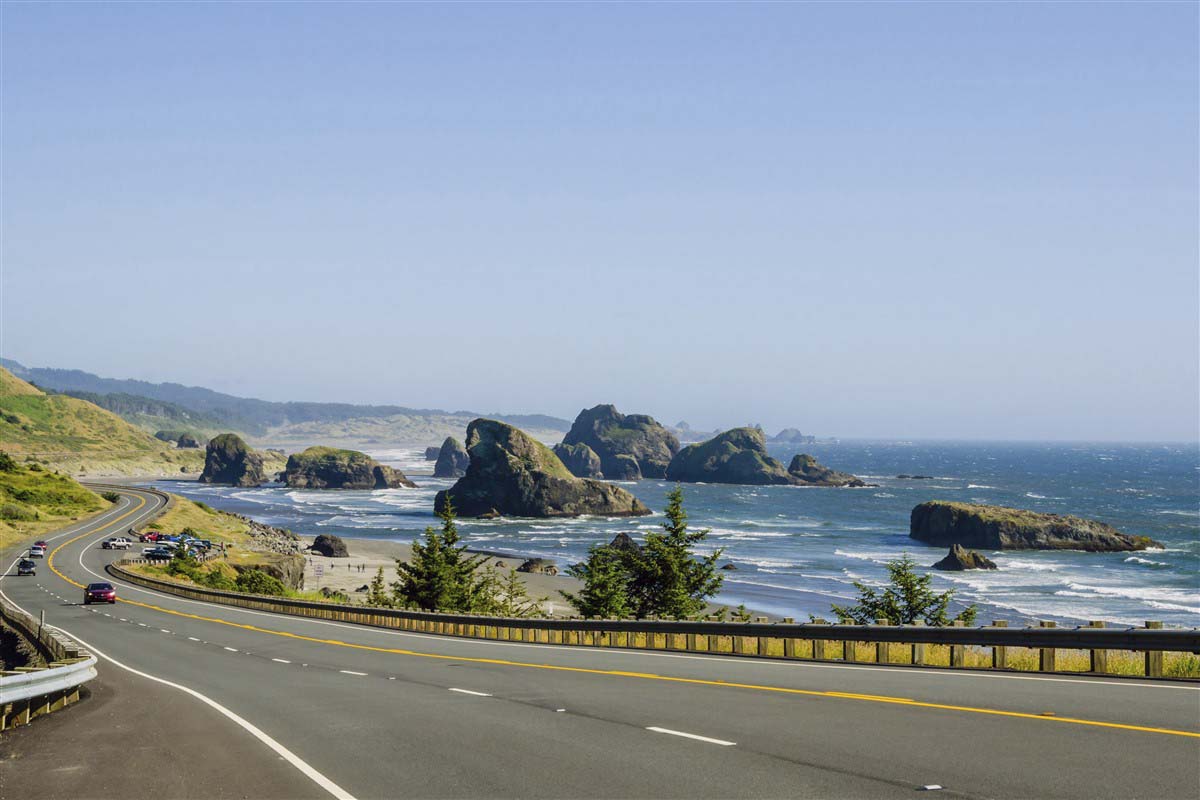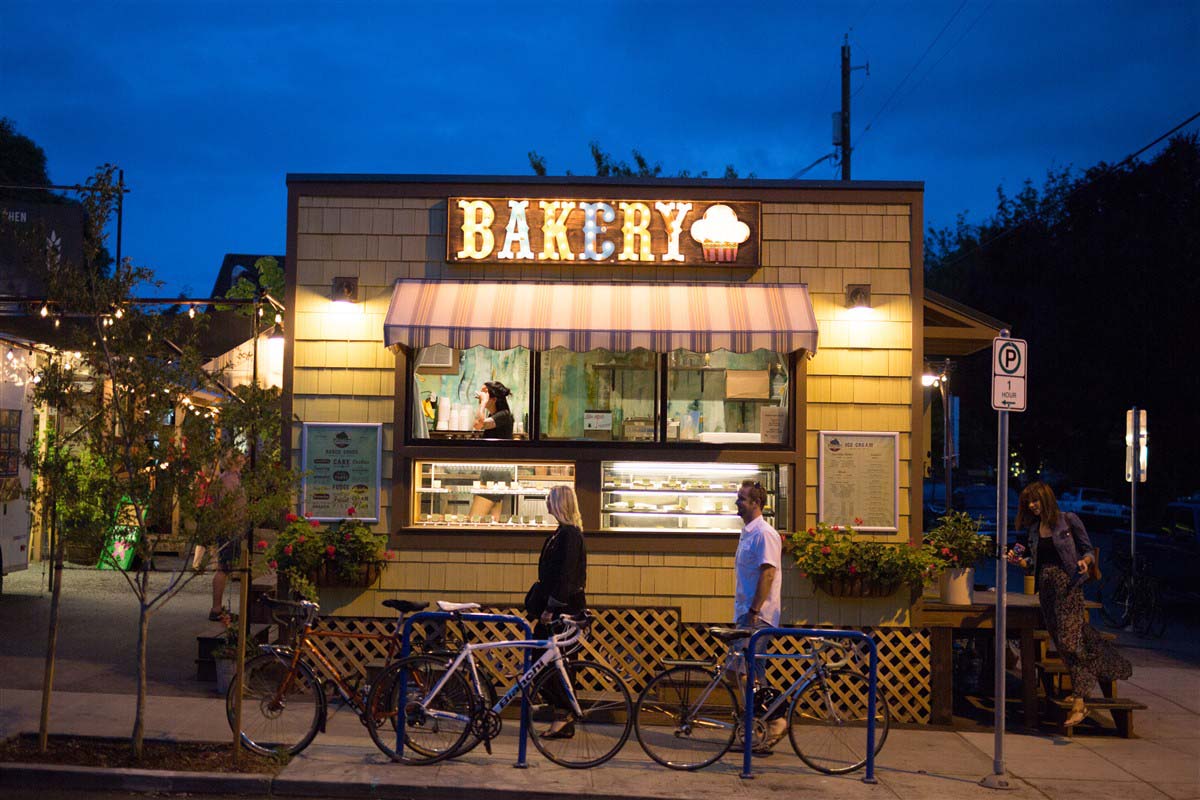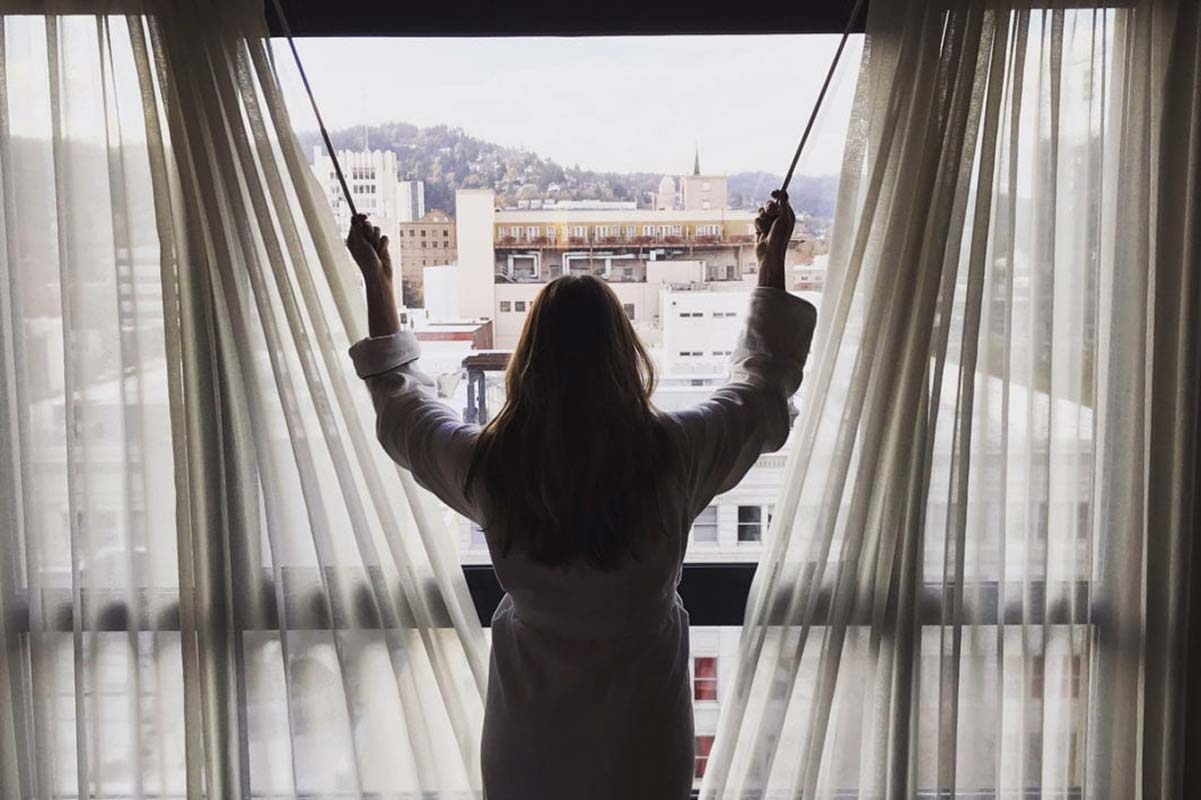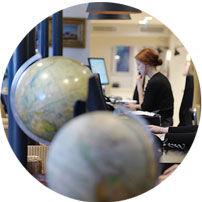 Playlist at the ready, windows down, sunglasses on. Embark on an epic 19-day road trip up the Pacific Northwest coast from California, through Oregon to Washington State. En route you'll spend time in Yosemite and other epic national parks, explore Oregon's gorgeous coastline, drink fine local wines and enjoy fun nightlife in some of the America's less well-known cities.
Begin in San Francisco, where crooked Victorian rooflines topple into the fog-covered bay, before swapping the undulating hills of the city for the soaring peaks of Yosemite. The most famous national park in the USA, you'll think you've stumbled into an Ansel Adams painting as you arrive. Make the most of its spectacular surroundings while hiking up to the Glacier Point and rafting and fishing in its valley.
To continue your love affair with the USA's national parks (which we're sure will ensue), you'll then make your way through Lake Tahoe up to Crater Lake National Park. As its name suggests, the stunning lake that fills the volcanic crater is the leading star and makes for a perfect day's boat trip or cycle around its edge. Once you hit Highway 101 it'll be straight to the state of Oregon, which loves to keep things a little weird, and then up to Washington's Seattle. Taking a detour at Ecola State Park and Cannon Beach, which is famed for its giant sea stacks, to the Emerald City, known for its coffee, fish and splendid views over to Mount Rainer, you'll leave having gained not just new favourite national parks but cities too.
Route
Everything is 100% tailored to you
DAY 1
San Francisco Beckons
Make your way to the airport in London this morning. One of our team will meet you at the airport to fast-track you through check-in and security, and to provide access to a dedicated lounge, even if you're flying economy. All part of the Original Travel service. Your flight then leaves at around lunchtime, takes roughly 11 hours, and arrives mid-afternoon in San Francisco. On arrival, you will be met by your driver for the short transfer to your salubrious hotel in the centre of this magical city.
DAY 2
Explore San Francisco
After a hearty breakfast, why not pop over to Union Square for a spot of shopping? If you're feeling like something a little more leftfield, the Museum of Ice Cream comes highly recommended. It may sound comical, but it is oddly compelling and abundantly colourful - suitable for all ages. From here you can take the cable car and be at Fisherman's Wharf, passing through China Town and Russian Hill on the way. Peruse this bustling waterfront strip to your heart's content before making your way back to your hotel to relax before dinner.
If Italian food excites your taste buds, visit the North Beach area later on, also known as 'Little Italy,' for some sumptuous Italian morsels - fatto a mano (handmade), naturally. Our clued-up local Concierge can recommend (and book) the best restaurants.
Today you'll pick up your hire car and drive to one of America's most stunning national parks - Yosemite. The journey will take you around 4 hours depending on traffic. Yosemite is the most famous national park in the USA, arguably unmatched in its natural beauty. The park is also home to thousands of natural lakes and soaring monolithic mountains, and you will be staying for the next few nights in the heart of it all.
DAYS 4 & 5
Make the Most of Yosemite
When you enter Yosemite, you'll have to pay the small sum (around $30) for a pass, which will last for the duration for your stay, and which is worth every cent. While you're in Yosemite, make the most of the stunning hikes on offer. Our clued-up Concierge can recommend the best trails for your abilities. One of the most spectacular is the walk all the way from the valley floor up to Glacier Point. From here, the views of Half Dome and beyond are simply breathtaking.
If you fancy a drink after your exhilarating hike, Ahwahnee Hotel is the spot. When not walking, other activities we can arrange include rafting, mountain biking, fishing, climbing and more, or you can find yourself a dramatic viewpoint and just drink in the sheer majesty of your surroundings.
This morning, you'll leave Yosemite behind and make your way north to Lake Tahoe. This leg of the road trip is one of the most iconic sections, as you take Highway 120 (only possible in the summer months) through the heart of Yosemite National Park, before heading north on Highway 395 to Tahoe. As you drive along Highway 120, negotiating dramatic switchbacks as you go, make sure to detour to take a hike to Wapama Falls and then stop at Tuolomne Meadows, a gorgeous spot with panoramic views of distant peaks. Finally, head through the Tioga Pass in the Sierra Nevada Mountains before you reach Highway 395.
Head straight to Tahoe from here and it would take little more than two hours, but the spectacular scenery doesn't stop. Almost immediately on your right you'll find Mono Lake State Tufa Reserve, a Martian landscape of stark tufa (limestone) and all that remains of a once huge inland sea that is now home to millions of birds. We can arrange for a quick kayak to see the extraordinary tufa towers from a different angle.
Then head north, with the Sierra mountains rising dramatically to your left, all the way to Lake Tahoe, the largest alpine lake in North America, originally sculpted during the ice age. Stat alert: aside from being the biggest, Lake Tahoe is also the second deepest lake in North America, and over two million years old.
When you arrive at your hotel, relax in your lower lakeside cottage and have a well-earned drink after your long day.
Spend the next couple of days soaking up all that Lake Tahoe has to offer. Clichéd as it may sound; this place really does have something for everyone. Whether it's mountain biking, hiking, rafting, sailing, stand up paddleboarding, kayaking, waterskiing or simply sampling local craft beers - there is plenty to occupy your time in this paragon of natural beauty. Come the evenings, there are plenty of places to refuel, and our Concierge can recommend and book the best.
DAY 10
From National Park to National Park
Today you will make your way northwards to Crater Lake National Park, just across the state border into Oregon. There are several highways you could take, but we'd recommend a slightly less direct route which takes in the verdant woodland and lakes of Lassen National Forest (and the hot springs and bubbling mud pools of Lassen Volcanic National Park with a short detour); the picture perfect three-tiered McCloud Falls (which you can reach by walking a well-marked trail, or by car) and then driving around the base of the permanently snowcapped (and still active) volcanic Mount Shasta. After your all-day journey (roughly seven hours, not including stops), settle in to your cottage accommodation where you'll be staying for the next two nights.
DAY 11
Crater Lake National Park
Crater Lake, as its name suggests, is a stunning blue body of water that fills a volcanic crater. One fantastic way to spend your day here is to rent road bikes (which we can arrange, naturally) and cycle the 33-mile Rim Drive. There are several steep gradients and it is a main road, so this is probably best left to experienced MAMILs (Middle Aged Men In Lycra - or MAWILs, obviously), but there is also a good mountain bike trail called Grayback Drive. Alternatively, you can hike along several well-marked trails, go fishing or head out on a boating trip when you can swim in the beautiful (but icy!) waters of the lake.
DAY 12
Up the Oregon Coast on Highway 101
Today, you've got another long drive, but it's another truly stunning one. Head due west until you hit the Oregon coast, and then take legendary Highway 101, the same road that further south in California connects San Francisco and LA. The stretch you will do today is one of the most beautiful drives on the west coast. Journey time should be around eight hours, but with stops that's likely to be longer, so make sure you head off early. En route, we'd recommend stopping off as often as you can. Highlights of Highway 101 include Shore Acres State Park, famed for a near 100ft tall Monterey Pine tree and Japanese gardens. Next stop could be Cape Perpetua Scenic Area, a beautiful area of woodland that's part of the larger Siuslaw National Park and an ideal spot to spot grey whales migrating past in the Cape Perpetua Marine Reserve. Further north is the Devil's Punchbowl State Natural Area, a collapsed sea cave where waves come crashing through, and another excellent place to see whales.
It's now time to turn inland away from the coast towards the state capital of Portland and your next port of call - a charming spa hotel in verdant countryside. When you arrive at your hotel, pop to the spa for a massage, have a drink, and wind down for the evening.
DAYS 13 & 14
Wine, R&R...(and maybe some more wine)
These next couple of days are yours to embark on a grape-infused journey through Oregon's gorgeous wine country. We can arrange for you to sip on sumptuous reds in the company of expert sommeliers and with snow-capped mountains as your backdrop. Or you can hike stunning vineyard trails, or just generally indulge your hedonistic tendencies in a truly spectacular setting.
DAY 15
Cannon Beach and Seattle
For another of the Highway 101 highlights, you should cut back to the coast to visit Ecola State Park, and in particular Cannon Beach, home to giant sea stacks (Haystack Rock is home - in season - to thousands of puffins) and walking trails through pristine woodland. Then it's on to Washington State and Seattle, a further four hours' north. The city, originally famous for its logging industry, is now a renowned green hub with an admirable stance on sustainable development. There's a fun nightlife scene here, so enjoy a night on the tiles in the knowledge that you won't be driving tomorrow.
DAY 16
Visit the San Juan Islands
It's an early start today as your driver meets you at the hotel for your full day of San Juan Island adventure. From Seattle you'll be driven north to Anacortes, the staging post for the famous San Juan archipelago. From here you will embark on a cruise to explore the scenic waterways between the islands - seeing bald eagles and harbour seals as you go.
After lunch it's time for a three-hour kayaking excursion in the waters off Lime Kiln State Park, one of the foremost places for observing orcas (killer whales) in North America.
Then there's still time for one final flourish, as you take a scenic seaplane flight back into Seattle.
DAY 17
Explore the Emerald City
On a clear day, Seattle is absolutely spectacular. If you're lucky you can see all the way to Mount Rainer, which is one of most volatile volcanoes in the world. We can arrange for a local guide to show you around the city, but it's also the sort of place that just merits wandering around. One tip - if you fancy some aqua-snacks, Pike Place Fish Market is the place to visit. Behind this market, Seattle's waterfront has a plethora of superb seafood restaurants where you can enjoy the fruits of the fishermen's labours.
There are plenty of fantastic bars in this area too, so why not finish your day of exploration with a drink before heading back for a long and well-deserved sleep.
After one last leisurely lie-in and breakfast this morning, drop your hire car off at the airport and check in for your lunchtime direct flight to London. The overnight flight takes around nine-and-a-half-hours.
Your flight arrives back in London in the early morning.
A Rough Idea of Price
Dependent on season, accommodation and activities
The estimated cost for this trip is £4,785 to £6,750 per person. The final cost of the trip depends on the way we tailor it especially for you. The final cost varies according to several factors, which include the level of service, length of trip and advance booking time. The exact price will be provided on your personalised quote. The average price for this trip is £5,625 per person.
A few of the benefits of travelling with us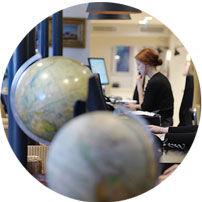 Get in touch
Our experts have the inside track on the destinations they sell and will tailor-make a holiday to your unique requirements.
Contact one of our USA specialists