Itinerary Highlights
Far from the crowds, embrace the Roman way of life for a long weekend
You'll be staying at Hotel de Russie, Rome's best hotel
The itinerary includes a tour of Rome with a local, priority passes to the Vatican and the Sistine Chapel, and a tour of Villa Medici
Our Roman Concierge is at your disposal for any last-minute requests.
Contact one of our Italy specialists + 44 (0) 20 3958 6120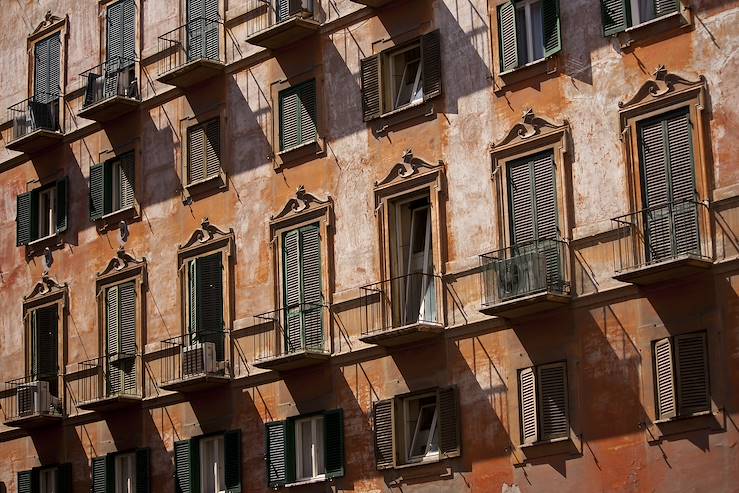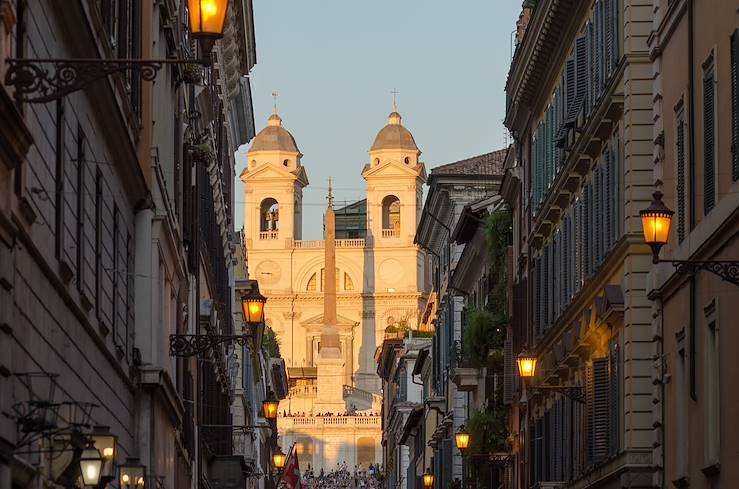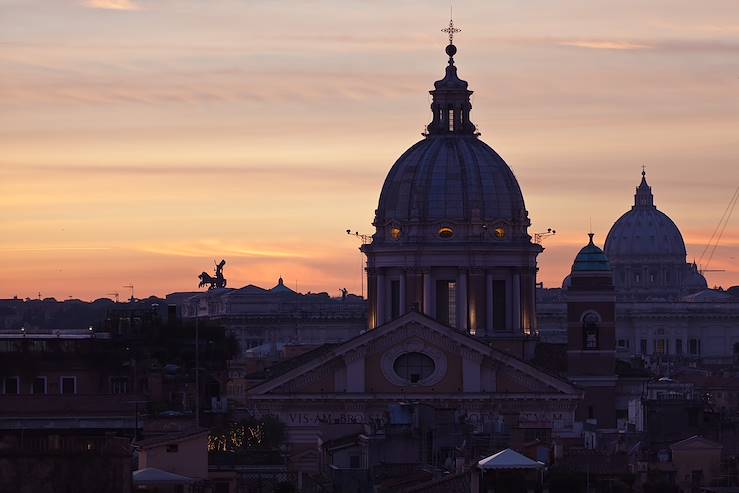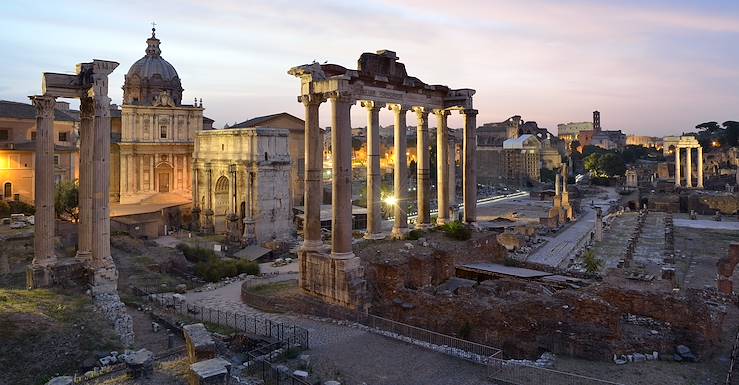 Your hotel in Rome - Hotel de Russie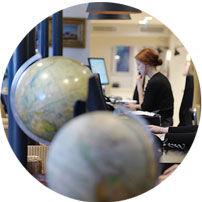 This hotel is part of a small circle of hotels in a trendy location. Its ambiance speaks for itself: the Hotel de Russie combines the Italian elegance and rustic charm of a countryside palace while being in the heart of Rome. Its location, midway between Piazza del Popolo and Piazza di Spagna, is ideal for walking to Vatican City, Piazza Navona and the Trevi Fountain. There's a magnificent spa where you'll enjoy a relaxing swim in 36°C waters and a critically-acclaimed restaurant (it has two Michelin stars and is headed by Fulvio Pierangelini).
There's also a 'Secret garden', in which in the hotel has partnered with the World Wildlife Fund to create a butterfly reserve.
A long weekend in Rome
Rome,
the Eternal City of painters and lovers and the marble capital of an empire with unlimited borders, has nevertheless remained a modest-sized city, dotted with parks and shaded gardens and little squares with joyful fountains and lively shops. There's also the Palatine Hill, the centre-most hill of the famous Seven Hills of Rome, which are home to many ancient remains and where it isn't hard to imagine the tumultuous life of the Caesar era. But it is also the city of popes, and its carved facades showcase churches and chapels that blossomed over the centuries in the shade of the Vatican City. An open-air memorial site, the city invites you to stroll around its beautiful Renaissance facades and shaded piazzas. The best way to experience Rome is by strolling through its neighbourhoods, sampling the culinary delights in the evening, with a glass of white wine.


Your itinerary in Rome
To make the most of your exploration, the trip includes a walk with a local guide,, who is passionate about art and archaeology. You'll get the chance to walk the hidden alleyways of a more intimate Rome and soak up the soul of the city, and visit its most beautiful sites, including the Trevi Fountain, Piazza di Spagna, the Pantheon and Piazza Navona. Or maybe you'd prefer to discuss Roman life over a cappuccino in a literary cafe or a stop off at a traditional gelateria. Whatever takes your fancy!
Your itinerary also includes a historic tour of Villa Medici with a guide. It is undoubtedly one of the finest villas in Rome. The former secondary residence of the Medici family was handed over to France at the beginning of the 19th century so that it could set up the French Academy in Rome, aimed at welcoming young French artists to live and work in the community. The tour covers the historical, artistic and architectural aspects of Villa Medici, and you'll visit the gardens, the Cardinal's apartment and the Pavilion of Ferdinand de Medici. Then, to save you some time, we have included the priority passes to the Vatican Museums and the Sistine Chapel with an audio guide, to explore Michelangelo's masterpieces. And don't forget you'll be able to contact our local Concierge for any last-minute requests.
Route
Everything is 100% tailored to you
A la carte
Villa d 'Este and the Renaissance Garden
This property was built in the 16th century on the site of a former Benedictine convent by Cardinal Ippolito d 'Este. An architectural masterpiece, this Renaissance palace, with its magnificent frescoes, is well-known for the originality and splendour of its Italian-style gardens, adorned with more than 100 fountains. Villa d'Este, which has been a UNESCO World Heritage site since 2001, is one of the first 'giardini delle meraviglie' (garden of wonders) and was used very early on as a model for the development of gardens across Europe.
Option - Half day with a private guide.
A Rough Idea of Price
Dependent on season, accommodation and activities
The estimated cost for this trip is £2,200 to £2,800 per person. This trip is tailor-made to your exact specifications so prices will fluctuate. The cost varies according to several factors, including the level of service, duration of the trip and how far in advance you book. The final cost will vary depending on several factors, including the level of service, length of trip and advance booking time. The exact price will be provided on your personalised itinerary. The average cost for this trip is £2300 per person.
Return flight to Rome with one piece of checked baggage per person
Airline taxes and fuel surcharge
Three-night stay in a double room at Hotel de Russie
Breakfast
Private airport/hotel transfers (return trip)
Priority passes for the Vatican Museums and Sistine Chapel, with audio guide
Private tour of Rome with a local guide
Guided tour of Villa Medici
Our local Concierge service
A few of the benefits of travelling with us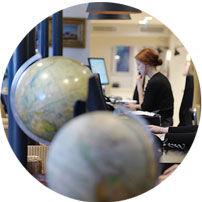 Get in touch
Our experts have the inside track on the destinations they sell and will tailor-make a holiday to your unique requirements.
Contact one of our Italy specialists