South Africa has something for absolutely everyone: amazing wildlife, beautiful landscapes, a huge variety of experiences, easy accessibility, and great food and wine. People often see it as a first-time safari destination only, ideal for doing just a few days on safari combined with Cape Town, the Winelands, the Battlefields or the beach. However, South Africa offers so much more than just an entry-level safari experience and is a bona fide safari destination in its own right. As if you need any more convincing, here are four of South Africa's best game reserves…
Phinda Private Game Reserve, Kwa-Zulu Natal
Phinda game reserve exudes luxury and offers amazing guiding and experiences while staying in wonderful lodges. With different types of accommodation, from the stylish exclusive-use Homestead, to the chic and secluded Forest Lodge - Phinda has something for everyone. The reserve itself is beyond beautiful, with many different biomes including one of Africa's last remaining dry sand forests – a great spot for bird watching - or the vast marsh area, which provides excellent cheetah sightings and other congregations of game (Phinda has one of the highest densities of cheetah on privately owned land in Africa). One of our favourite experiences is their brand new night safari, which uses night vision cameras attached to the safari vehicles so you can get up close and personal with nocturnal species you wouldn't see on an average safari. Species like lions generally hunt at night as well so this experiences really notches the excitement level up to 11.
›› Discover all our Kwa-Zulu-Natal holiday ideas.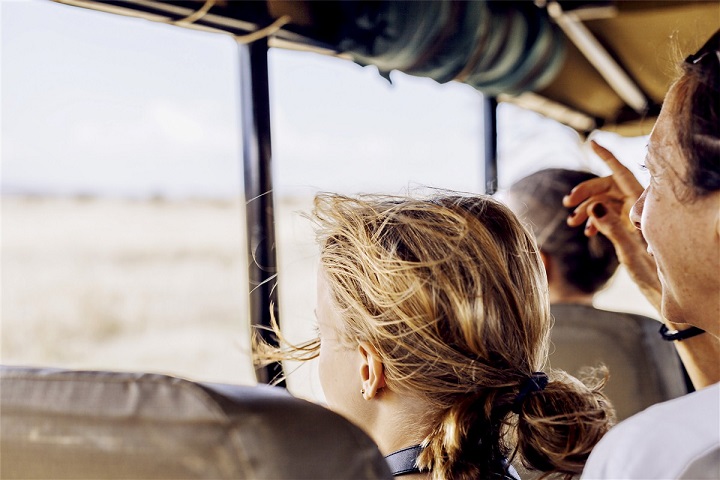 Olivier Romano
Tswalu, The Kalahari
One of the great wildernesses of southern Africa, the Kalahari conjures up images of vast swathes of arid desert, weird and wonderful creatures, nomadic San people, and huge skyscapes. Tswalu Kalahari reserve is a corner of this barren wilderness which has a huge amount of biodiversity, a massive conservation ethos, and one of the most amazing eco-tourism set ups in Africa. There is only one lodge and one exclusive-use home in the reserve, giving guests intimate and uncrowded access to their nearly 350,000-acre reserve. Tswalu has great desert wildlife, from eland, gemsbok and ostrich to wild dogs, lions and cheetahs. It is also undoubtedly the best place in Africa to see one of the rarest animals safari-goers seek their entire lives, the pangolin.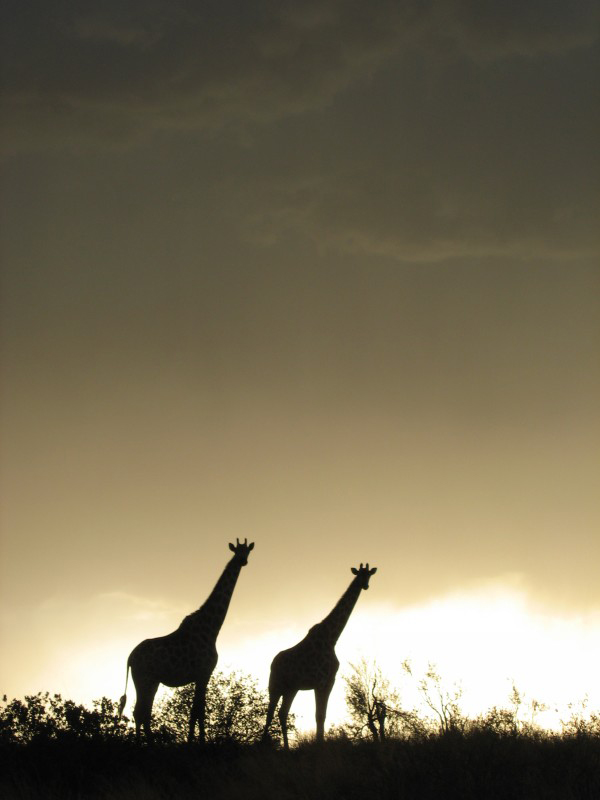 Tswalu Kalahari
Madikwe Game Reserve, North West Province
The Madikwe game reserve has the winning combination of being great for families, malaria free and home to the Big Five. It is a wonderful reserve near the border of Botswana, and only five hours' drive from Johannesburg. The lodges here are pretty much all geared up for families and children of young ages, so when you add in the fact you don't have to take those pesky malaria pills, Madikwe is an absolute winner. It is an amazing place to see wild dogs, white and black rhino, and the other iconic species of South Africa. It is one of our all-time favourites and is so accessible that it makes for a great 'bush and beach' combo, with beach time either elsewhere in South Africa, or on an idyllic Indian Ocean island.
Getty Images / iStockphoto
The Sabi Sands, Kruger National Park
When it comes to luxury and Big Five game viewing, not much beats the Sabi Sands game reserve, one of the most famous and well-known areas of South Africa. Although it is made up of smaller areas rather than vast swathes of wilderness, the wildlife certainly makes up for it. As one of our Africa experts always says to his clients, 'If you drive down a road and shake a tree in the Sabi Sands, nine times out of ten a leopard will fall out'. The area is home to some of the most famous lodges in Africa, so this double threat is a seriously hefty combo. Good for honeymooners, couples, families, groups, you name it - the Sabi Sands will give you an unparalleled experience in ultimate luxury, with Africa's Big Five right on your doorstep (sometimes literally so!).
›› Discover all our Kruger National Park holiday ideas.
Cover picture : Olivier Romano