Where are the most beautiful villages in Andalusia? Whether perched along cliffsides or nestled in greenery, the white villages of Andalusia alone are worth a trip to southern Spain.
Setenil de las Bodegas
Setenil de las Bodegas intrigues and captivates visitors with its vast array of houses embedded in the hollow of a huge rocky cliff. The tiny streets of this cave village occasionally plunge deep within the rock, only to emerge several feet away, offering a superb play of light on the white facades. In summer, when the temperature rises, the shade provided by its narrow passages offers a welcome respite for walkers.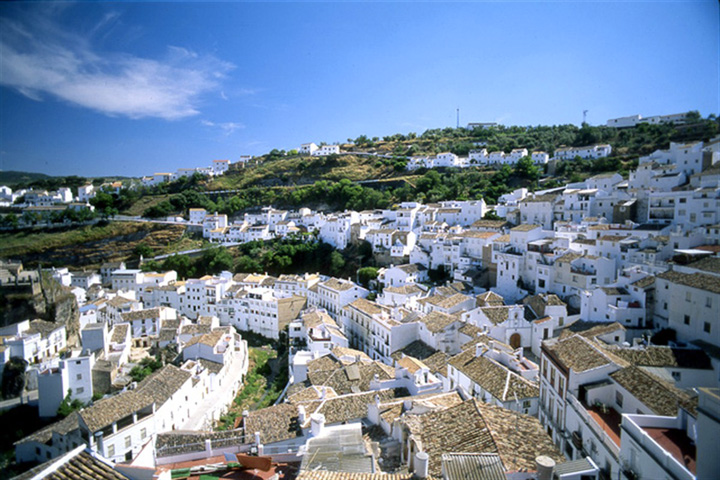 © Tourist Information Centre of Andalusia
Arcos de la Frontera
Perched on a rocky outcrop overlooking the Guadelete River, the town of Arcos de la Frontera has the feel of a medieval city. Located in the province of Cadiz, on the road to Ronda, the village is home to a lookout tower with spectacular views of the valley.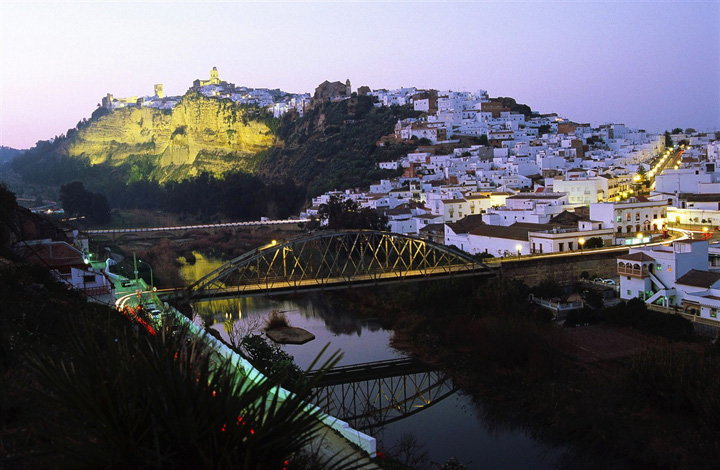 ©Getty Images
Mijas
Nestled between Malaga and Marbella, Mijas is known for its history as a haven for bohemian artists and writers in the 1950s. With its winding alleyways, this Costa del Sol village surrounded by a pine forest has retained all its charm, although tourists have long since replaced artists.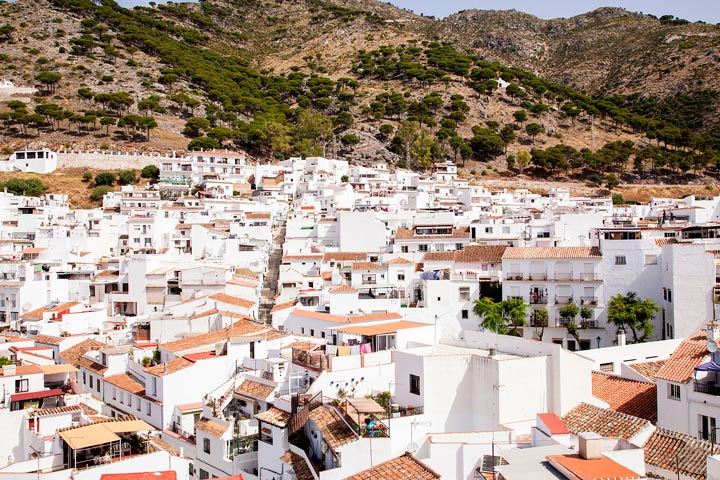 ©Getty Images
Zahara de la Sierra
A string of white villages dots the foothills of Sierra de Grazalema Natural Park. Situated on Mount Jaral, recognisable in the distance thanks to its Moorish fortress, the village of Zahara de la Sierra is worth a stop. You can see a lake from the lookout point, which adds a touch of turquoise to the green tones of this magnificent view.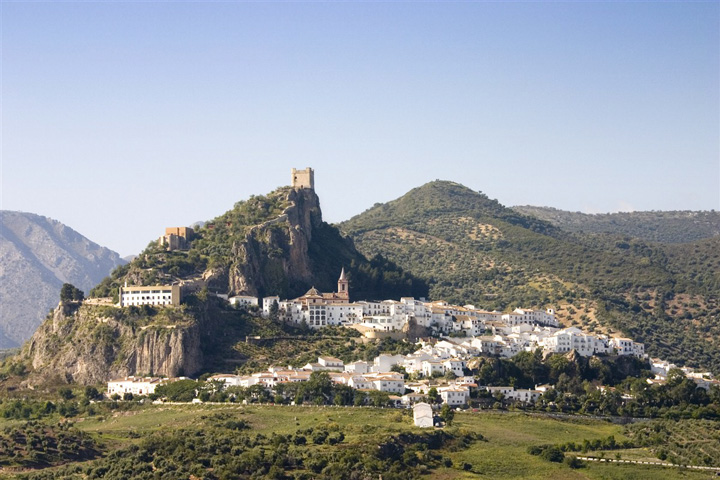 ©Getty Images
Ronda
Ronda is one of the oldest villages in Spain, and one of the most beautiful villages in Andalusia. Visitors rush to Ronda above all to see El Tajo, the impressive 557ft gorge that divides the village in two. As night falls, lovers and photographers gather below its imposing bridge, the Puente Nuevo.