This is arguably one of the best countries for road trips. Glacial lakes, snow-covered fjords and mountain peaks, volcanoes, fertile plains, subtropical forests, beaches and rugged coastlines : New Zealand's roads and trails traverse landscapes of astonishing diversity and spectacular beauty. Here's a selection of our favourite road trips in New Zealand. Our New Zealand specialists offer you their selection of the best routes to travel.
1
Milford Road
Valleys and fjords
The scenery along this 74 miles highway (HS-94) provides a quintessential image of New Zealand. The route from Te Anau to the Milford Sound fjord runs through Fiordland National Park and the Te Wahipounamu UNESCO World Heritage site. Along steeply sloping valleys with lush vegetation, snow-capped peaks, glacial lakes and waterfalls, you'll pass through the narrow Homer Tunnel and granite. It can be travelled in two hours, but it's best to spend a good day taking detours, snapping photos, and walking along the paths that line it, perhaps ending with a lively cruise through Milford Sound.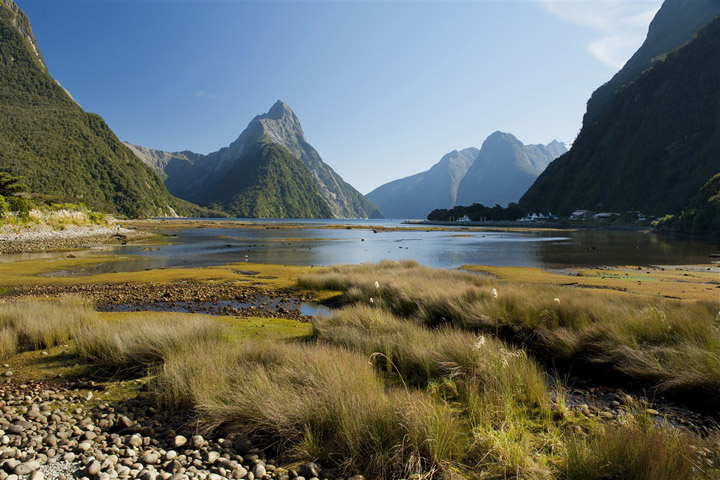 2
Tongariro National Park
Follow in the footsteps of the Lord of the Rings, along one of the best roads in New Zealand.
If there was to be only one road we'd suggest you take, it would probably be the one leading to the Central North Island volcanic plateau, where Peter Jackson found the perfect set for his films. Most visitors go there to ski or hike, but there is also incredible scenery to explore while driving. This is especially true of the Desert Road (SH-1), a long straight line that stretches east of the park, with desolate, arid scenery overlooking a trio of volcanoes. For even more spectacular views of Mount Ngauruhoe (or Mount Doom), make a loop through the southeast of the park towards Whakapapa Village (State Highway 47), finishing at the ski resort.
3
Ninety-Mile Beach
For the Wanderers
Officially called Te Oneroa-a-Tohe, this stretch of beach, which extends as far as the eye can see, connects Ahipara to Scott Point in northern New Zealand. Although you need a 4x4 to ride on the sand, coupled with a sense of adventure and a little preparation to avoid high tide, Ninety-Mile Beach is one of the best roads in New Zealand. It's a public highway and a great alternative to SH-1. On one side, it overlooks a surfing spot, and on the other, dunes at the foot of a green forest.
4
The Pacific Coast Highway
For beach and cove connoisseurs
The Pacific Coast Highway runs from the impressive Coromandel Peninsula to Hawkes Bay, through the Bay of Plenty and the Eastern Cape. Departing from Auckland, you can embark on a relaxing six-day road trip, taking time to explore the coves and bays of your choice: Cathedral Cove, Hot Water Beach, Ohope Beach and Ohiwa Harbour, along with Waipiro Bay and its three historic marshes (Maori sacred sites), not to mention the Mahia Peninsula beaches. Please note : the Eastern Cape is steep and very exposed to the wind, and can therefore give even seasoned drivers a hard time.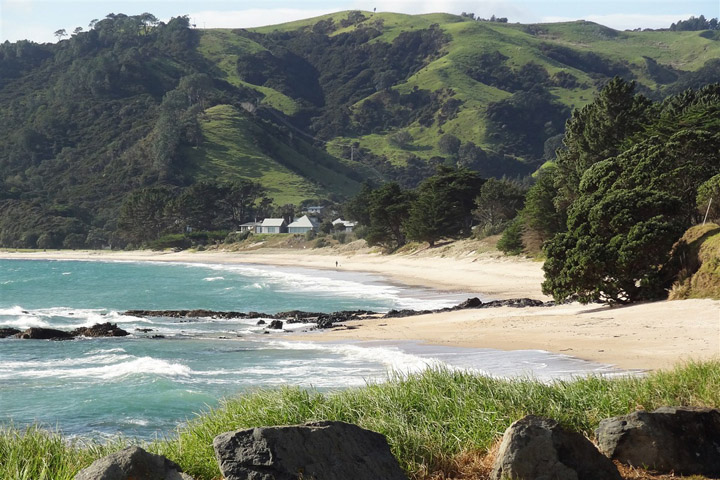 Coromandel Peninsula
5
Molesworth Station
High Country Mountains
Open only in summer, Acheron Road transports travellers through rocky hills, open valleys and the fields of New Zealand's largest farm. Drivers attacking the 130 miles of gravel road between Blenheim and Hanmer Springs should be warned: in these remote areas, anything can happen . There is no network for mobile phones, let alone service stations. But there is a palpable sense of exhilaration and solitude.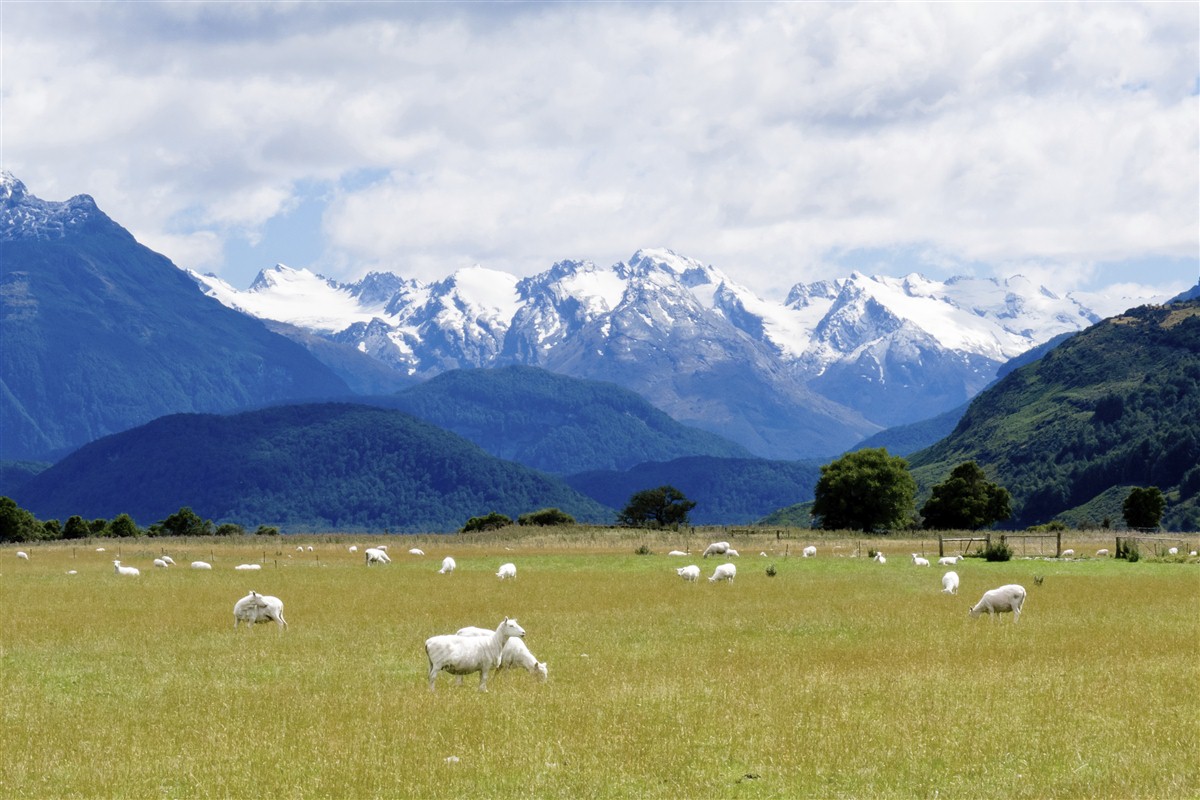 6
The Great Alpine Highway
The Southern Alps
Picturesque and striking, the east-west route from Christchurch to Greymouth (SH-73) runs through the Canterbury Plains, Porters Pass, and Arthur's Pass National Park. It is dotted with small villages and panoramic lookout points. Taking your time, you can drive the 160 miles of the Great Alpine Highway in two days - and then spend the night camping by the spectacular Pearson Lake or, for a little more comfort and incredible walking, push on to the alpine village of Arthur's Pass.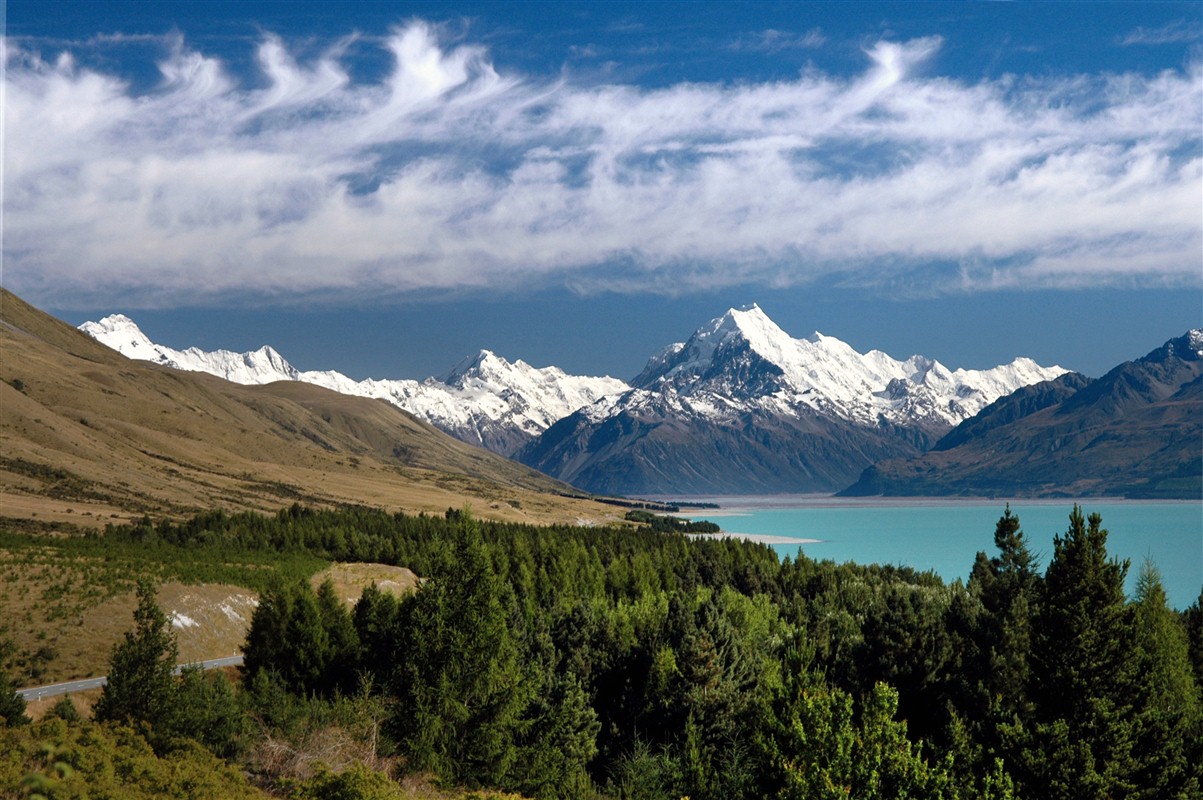 Canterbury Plains
7
Queenstown to Glenorchy
A taste of heaven
This is just the perfect miniature road trip. The 30-mile drive to Glenorchy begins with breathtaking Lake Wakatipu, followed by Paradise, a splendid landscape of the New Zealand Alps (the last 5 miles are unpaved). It's as if you're at the end of the world ; transported by the spectacle of the mountains that are on the horizon and their reflection in the calm waters.