Soak up Iceland's wilderness by enjoying overnight stays in accommodation carefully chosen for their location and comfort. This is what we have on offer this summer. An overview of the best hotels in Iceland.
1
Marina Hotel - Reykjavik
We love this trendy address where Reykjavik locals enjoy meeting up in the evening with friends. It's amazing what a good interior designer can conjure out of a former paint factory, transforming this one into one of the best hotels in Iceland. The Reykjavik Marina is located in the capital's vibrant harbour district, close to the historic Slippur (shipyards). The harbour is in the centre of town, so the location is perfect.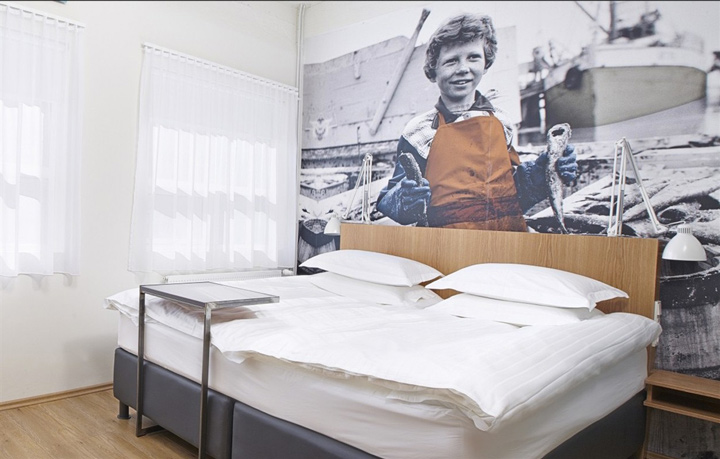 ©Icelandair Hotel Reyjavik Marina - Reyjavik
2
Hotel Hellnar - Snaefellsjokull National Park
An eco-friendly hotel highlighting local and organic products in a beautifully natural environment. The hotel boasts one of the best possible locations on the Snaefellsbaer Peninsula, right next to the entrance to Snaefellsjokull National Park, where Jules Verne located one of the entrances to the centre of the Earth. It overlooks the harbour, the spectacular cut cliffs of Hellnar and Arnarstapi – home to Arctic terns and kittiwakes – and the ocean, where killer whales and dolphins can be seen between May and July.
3
ION City Hotel - Reykjavik
A retreat cherished by lovers of nature and style alike. This Nordic-style cocoon, in the heart of the capital city, is one of the best hotels in Iceland. This modern establishment, located on Laugavegur, Reykjavik's main shopping street, is a Design Hotel and has developed a modern Nordic style. Its exterior architecture is that of a converted old building. It features understated lines and is painted in simple, natural tones. Wooden floors add to the warm atmosphere and big windows open onto the city. The interior decor highlights local designers and artists.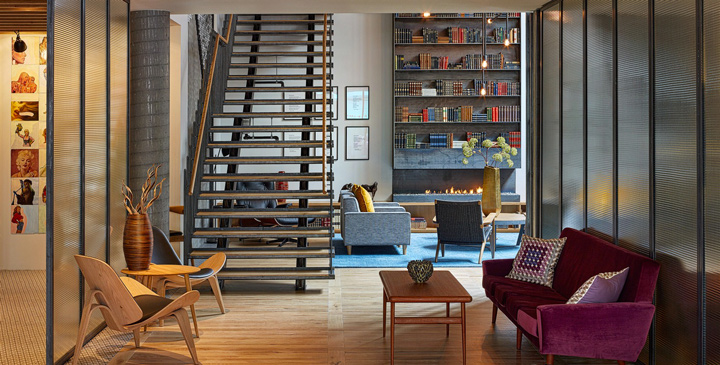 ©ION City Hotel
4
Hotel Budir - Snæfellsnes Peninsula
One of the most charming hotels on the island. We love the typical Nordic exterior, the warm interior, the fresh cuisine, and, above all, the ideal location, facing the ocean. Hotel Budir is located on the south coast of the Snæfellsnes peninsula, at the edge of a beach where the white sand (rare in Iceland) stretches for miles and up to a lava flow chiselled away by erosion. The location and scenery are so tranquil that Halldor Laxness, the Icelandic writer and winner of the 1955 Nobel Prize for Literature, regularly stayed in a room with a glacier view.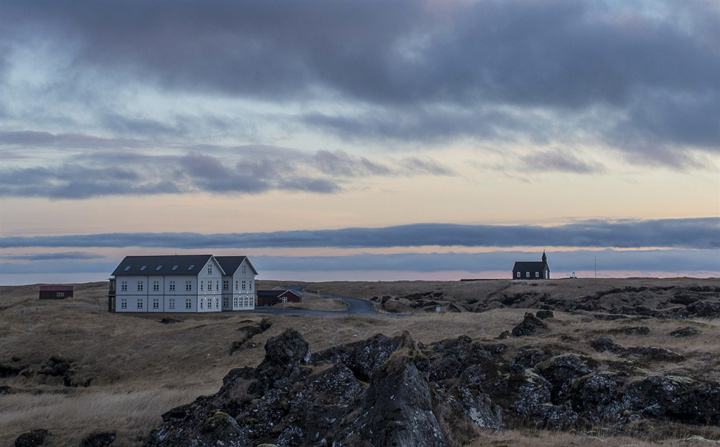 ©Hotel Budir
5
Siglo Hotel - Akureyri fjord
If we're honest, Iceland has not always been long on exactly been top in quality hotels, but better quality establishments are starting to appear, including here on the Akureyri Fjord on the north side of the island. Be sure to visit, especially as Siglufjordur, according to Siglo staff and everyone else, is a charming village and was once the herring fishing capital. It's a one-hour drive from Akureyri airport thanks to a new road and multiple tunnels...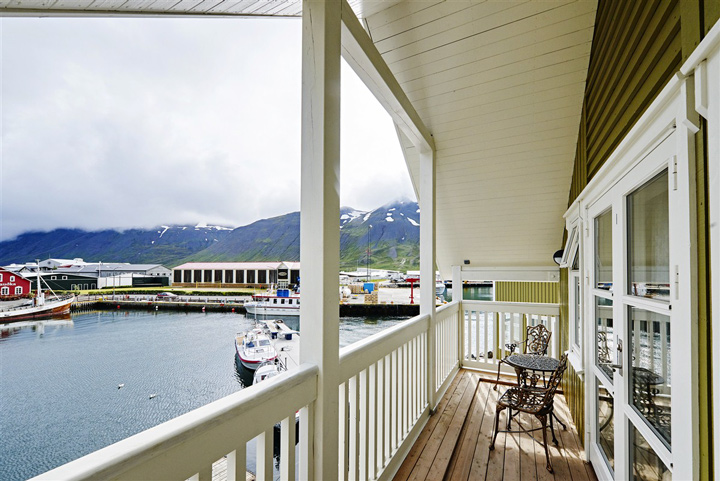 ©Svenn Hjartarson/Siglo Hotel
6
Fosshotel Glacier Lagoon
Located between Skaftafell and the Jökulsárlón Lagoon, Fosshotel Glacier Lagoon is a modern hotel, where raw materials such as concrete contribute to a minimalist style with very clean lines, making it one of the best hotels in Iceland.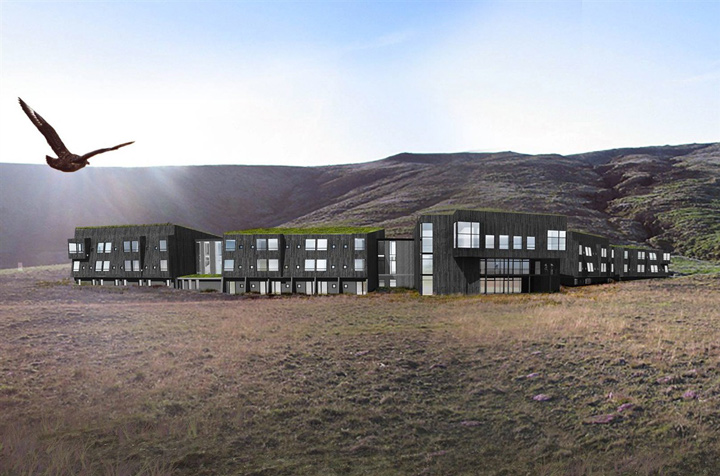 ©Fosshotel Glacier Lagoon
7
Fosshotel Vatnajokull
The hotel is located in the countryside outside Hofn, in a beautifully wild setting, facing the majestic Vatnajokull glacier. It has been recently refreshed and extended and offers comfortable and modern rooms, some with views of the glacier. The view from the panoramic restaurant and bar is breathtaking. The Jokulsarlon Lagoon and Skaftafell National Park are nearby.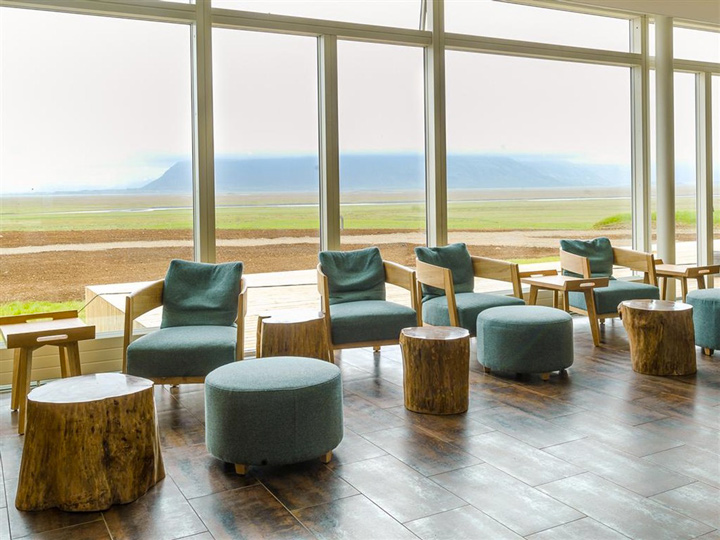 ©Fosshótel Vatnajökull
8
Hotel Laxa, Skutustadir
Look beyond the Lego brick exterior, this hotel boasts excellent service and its location, in the midst of nature, is superb. The hotel is located just a mile from Lake Myvatn and a 30-minute drive from Godafoss waterfall and Krafla caldera.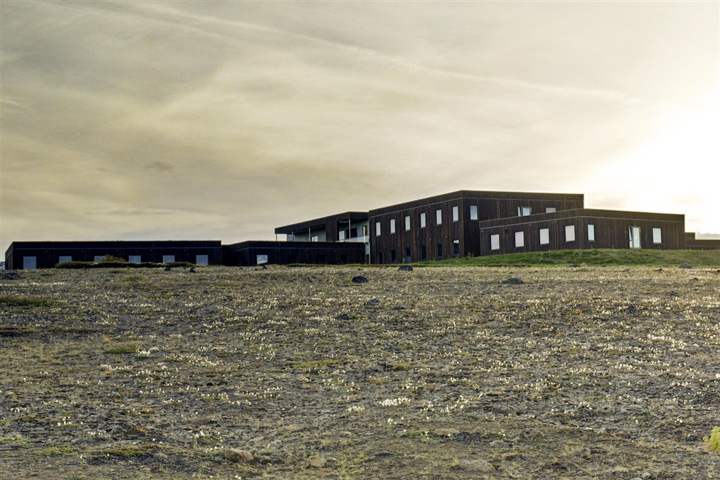 ©Hotel Laxa
9
Deplar Farm
A former sheep herder's farmhouse converted into a luxurious hotel dedicated to wintersports and/or fly fishing enthusiasts. Between heliski runs, you can go climbing or maybe salmon fishing, for something a little more relaxing. All supervised by the best guides and head chef. The hotel is located in a remote valley in northern Iceland.

©Deplar Farm
10
Farm 552 Silfurberg
Farm 552 Silfurberg is a friendly establishment sitting in the heart of nature, ideal for the country lifestyle and a breath of fresh air. From the outside, it looks like an ordinary farm. Yet this guest house, run by a couple of former city dwellers who settled in the great outdoors, offers modern and rustic interiors in the bedrooms, bar and lounge. The guest building only has four bedrooms and one suite (available to rent privately), each with its own decor and all designed with comfort in mind. On site: a sauna and hot tub for relaxation, a shared lounge for socialising and a set tasting menu featuring local products.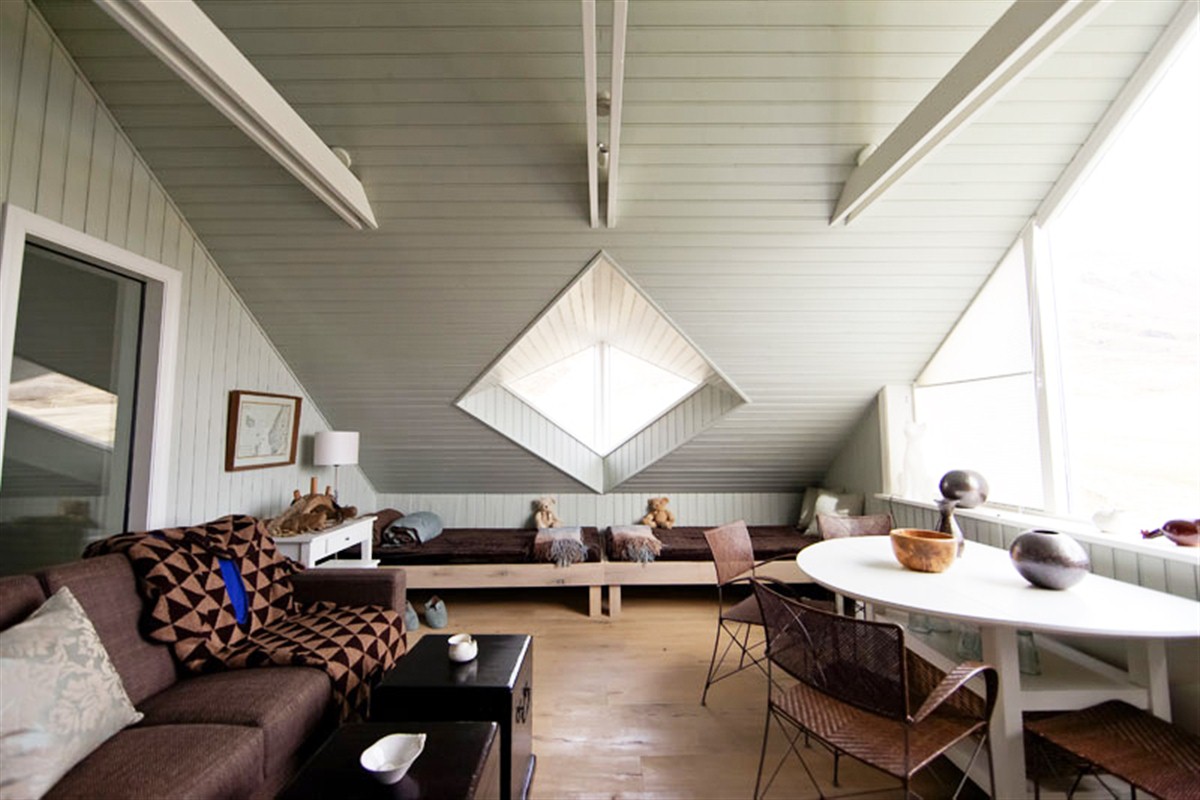 © Farm 552 Silfurberg