While historically holidaymakers might have seen Palma as little more than the gateway to the rest of Mallorca, in recent years it's become a trending destination among discerning travellers. The capital of the island, Palma, is a beguiling blend of culture and coast, combined in one compact and captivating city. As Mediterranean city breaks go, it's up there with the best – walkable, warm and wonderfully charming. From the specialities you should sample to the sights you should see, here's how we recommend spending 24 hours in Palma.

Breakfast
For a sweet start to your 24 hours in Palma, treat yourself to a freshly baked ensaïmada. This spiral-shaped pastry is a Mallorcan speciality and an ideal holiday breakfast – by which we mean it's naughty but oh-so-nice. We challenge you to pass a local bakery without popping in for one (spoiler: it's impossible to do). Typically, there are two traditional flavours to choose from; llisa (plain) with a dusting of icing sugar or cabell d'àngel (angel's hair), which has a syrupy filling of pumpkin strands. You might also find them filled with cream or chocolate. Whichever ensaïmada you pick, they are a perfectly-dunkable partner for your morning coffee and a delicious introduction to the Mallorcan capital.
Mid-Morning
When you picture Palma, you probably picture its cathedral, the quintessential postcard image of the city. And this much-loved landmark is where we recommend heading first. The Cathedral of Mallorca (known locally as La Seu) is a grand Gothic beauty, complete with a colossal stained-glass window that's one of the largest in Europe. When the sunlight catches the colourful glass just right, it casts a captivating kaleidoscope over the inside of the cathedral, making this majestic monument look all the more magical. Those with a head for heights can take a tour of the roof terraces for a closer look at the window, the bell tower and buttresses, as well as terrific views of the city and the sea. To admire the cathedral from afar, visit the Parc de la Mar, where the vast vision of the cathedral is reflected in the mirrored surface of the lake. Pause here in the shade of the palms, before continuing your tour.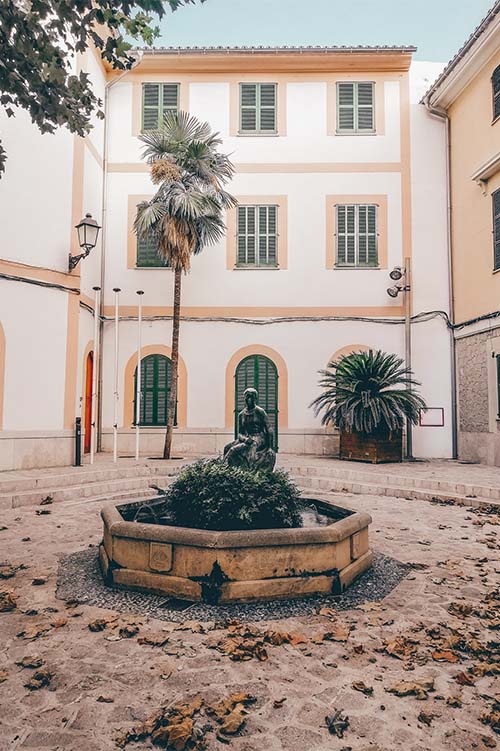 Late-Morning
If you'd like your 24 hours in Palma to have an artistic accent, we recommend making your way to Es Baluard next, a contemporary art museum built among the city's Renaissance-era fortifications. Inside this medley of historic walls and modern concrete there are more than 800 pieces of art to discover, including notable works by Miró, Barceló and Picasso. Elsewhere in the city, set in a 17th-century mansion, the Museu Fundación Juan March has a smaller yet no less significant collection of contemporary Spanish art. Along with Es Baulard, it makes Palma a somewhat surprising pitstop for art-lovers, showing there's far more to Mallorca than sun, sea and sangria.
Lunchtime
After beginning your day with a local speciality, continue the culinary theme by sampling a llonguet for lunch. This small, oval-shaped bread roll comes lightly toasted and stuffed with all manner of delicious things, from a simple layer of jam or tomato to sobrassada (Balearic cured sausage). It's such a ubiquitous snack in Palma that locals are affectionally nicknamed llonguets. One taste and you may well wish you were a local too.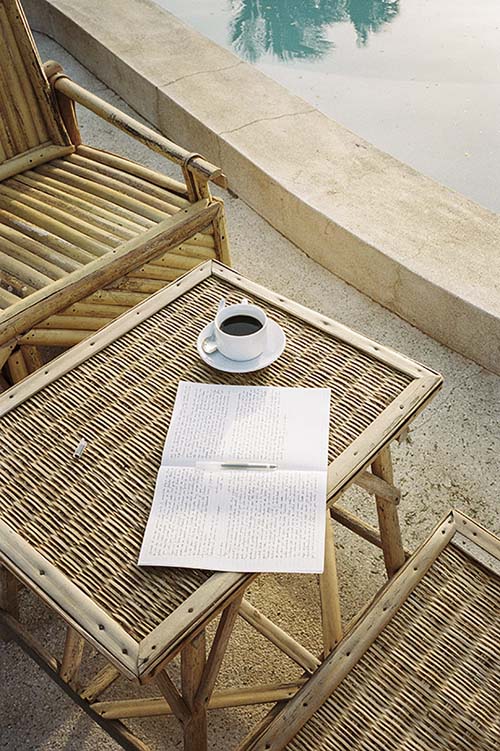 Image by Cecilia Renard
Afternoon
Most travellers leave Palma behind in their quest for a beach break. And although the city isn't known for the beauty of its beaches, there are options if you're after a post-lunch laze by the sea. Stretching for almost four miles and starting within walking distance of the cathedral, Playa de Palma offers plenty of space to spread out your towel for a snooze or a sunbathe. It also has everything you need to relax in comfort, including facilities, beach bars and lifeguards on duty. If you didn't bring your beachwear, don't worry, as there's also a palm-lined promenade and cycle path where you can savour the sea breeze without getting sandy. To explore more of Palma's honey-hued streets, head to Santa Catalina. It's the city's hippest neighbourhood and home to boutiques, bars and bakeries (anyone for another ensaïmada?), as well as Palma's oldest food market – perfect for picking up Spanish supplies for your larder at home. Our final recommendation for an afternoon in Palma takes you a little further afield, but the views that await are well worth the trip. A 15-minute drive from the city centre, Bellver Castle got its name from the Catalan for 'lovely view'. And that name is agreeably accurate. Set on a hilltop to the west of Palma, it's one of the only round castles in Europe and considered a masterpiece of Catalan Gothic architecture. Its enviable position also offers a 360-degree panorama of the Bay of Palma and the Tramuntana Mountains – probably one of the best views on the island.
Evening
If your 24 hours in Palma happens to fall on a Tuesday, you're in luck. La Ruta Martiana is the city's weekly tapas trail. This tasting tour of bars in the historic Sa Gerreria neighbourhood is a brilliant way to sample the best tapas in town. But whichever day of the week you find yourself in Palma, you won't be disappointed by its foodie credentials. The Mallorcan capital is also home to Mark Fosh and his eponymous restaurant; the only British chef to have won a Michelin star in Spain. His tasting menu is a celebration of Balearic produce, complete with a toasted ensaïmada ice cream for dessert. So, your day can end as sweetly as it began at the bakery this morning.