Itinerary Highlights
Climb the slopes of Mount Etna.
Soak up some Sicilian sun on the beach and eat out in an array of great restaurants.
Visit the impressive UNESCO World Heritage Site, The Valley of the Temples.
Contact one of our Italy specialists + 44 (0) 20 3958 6120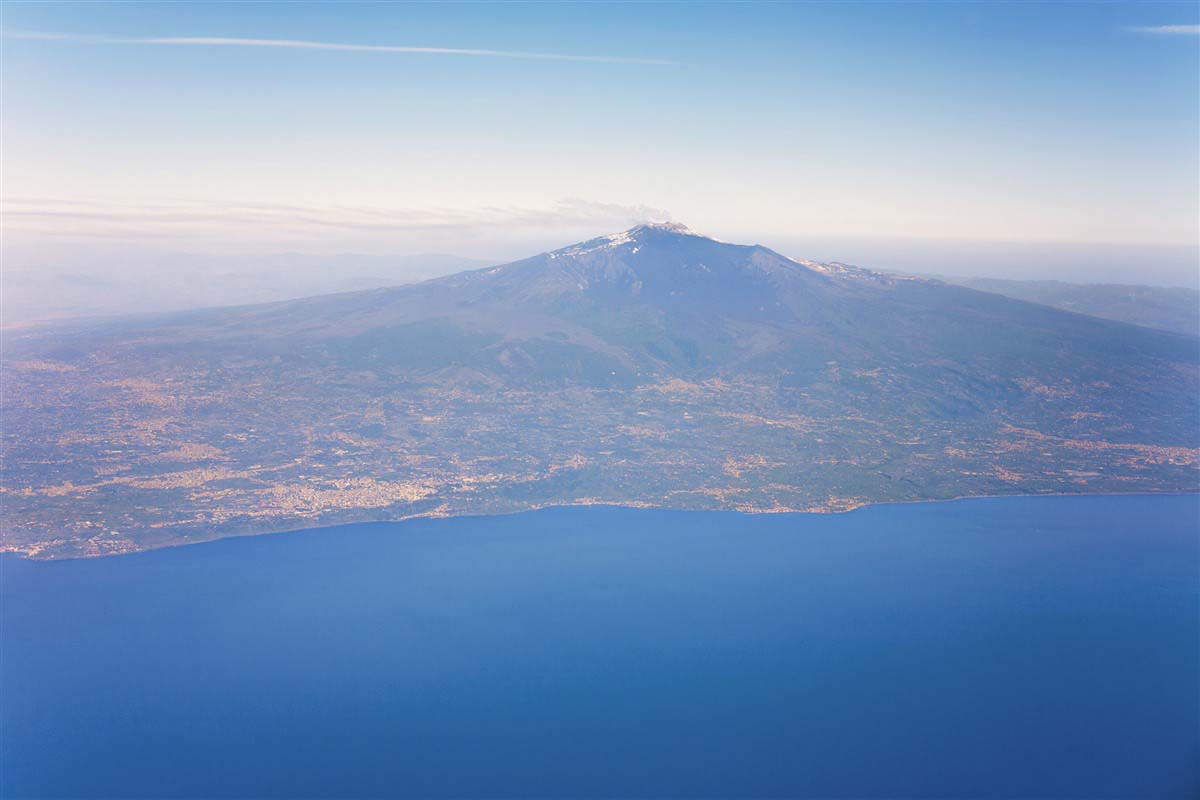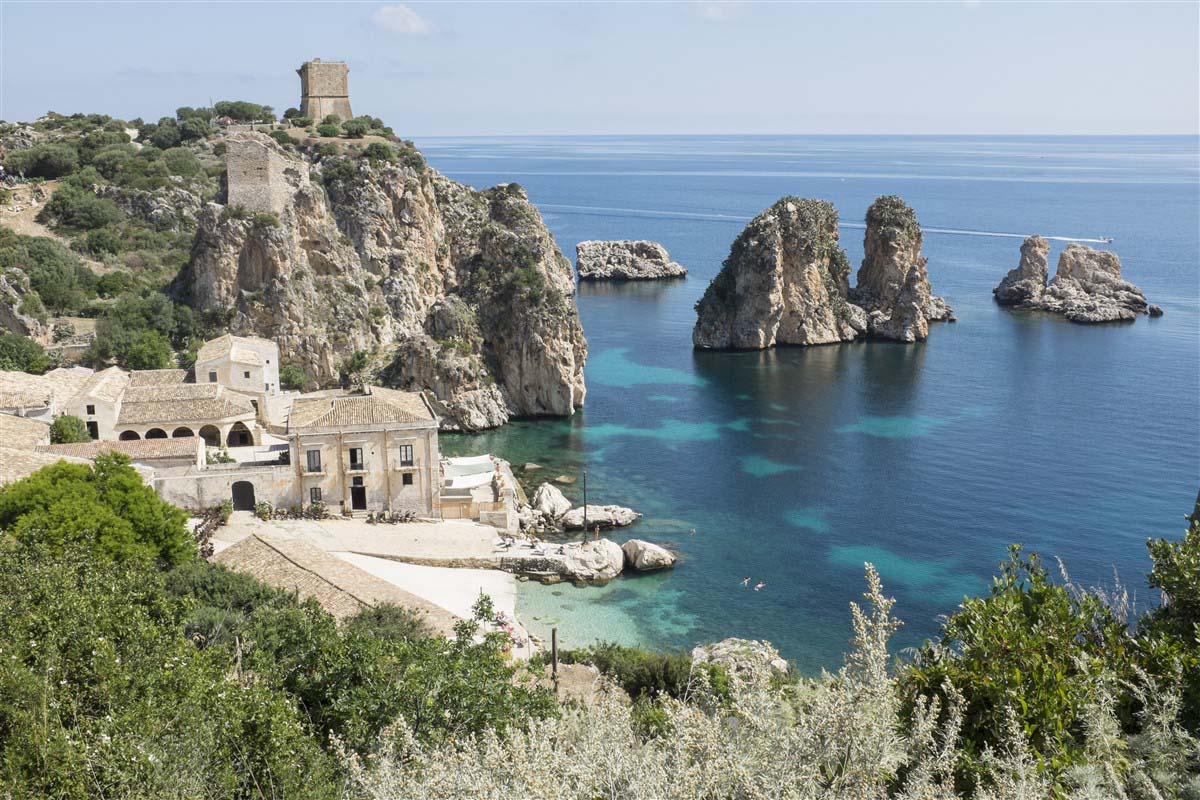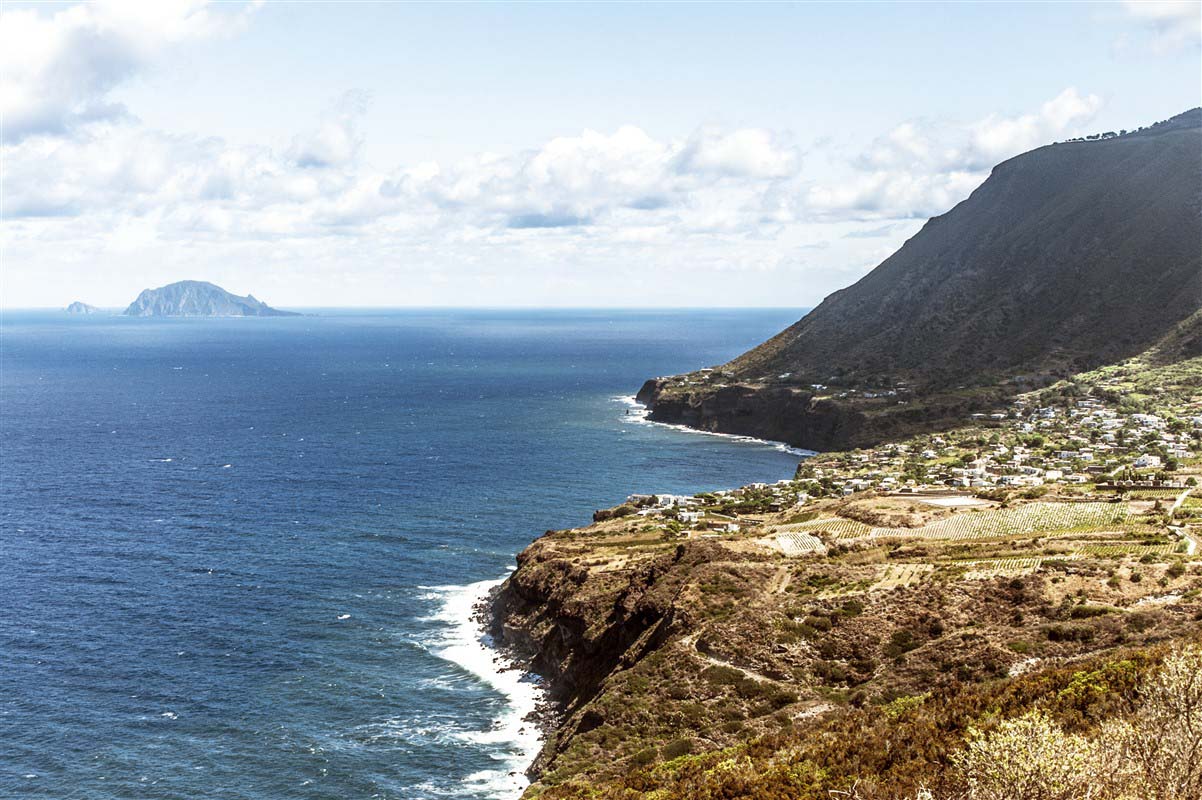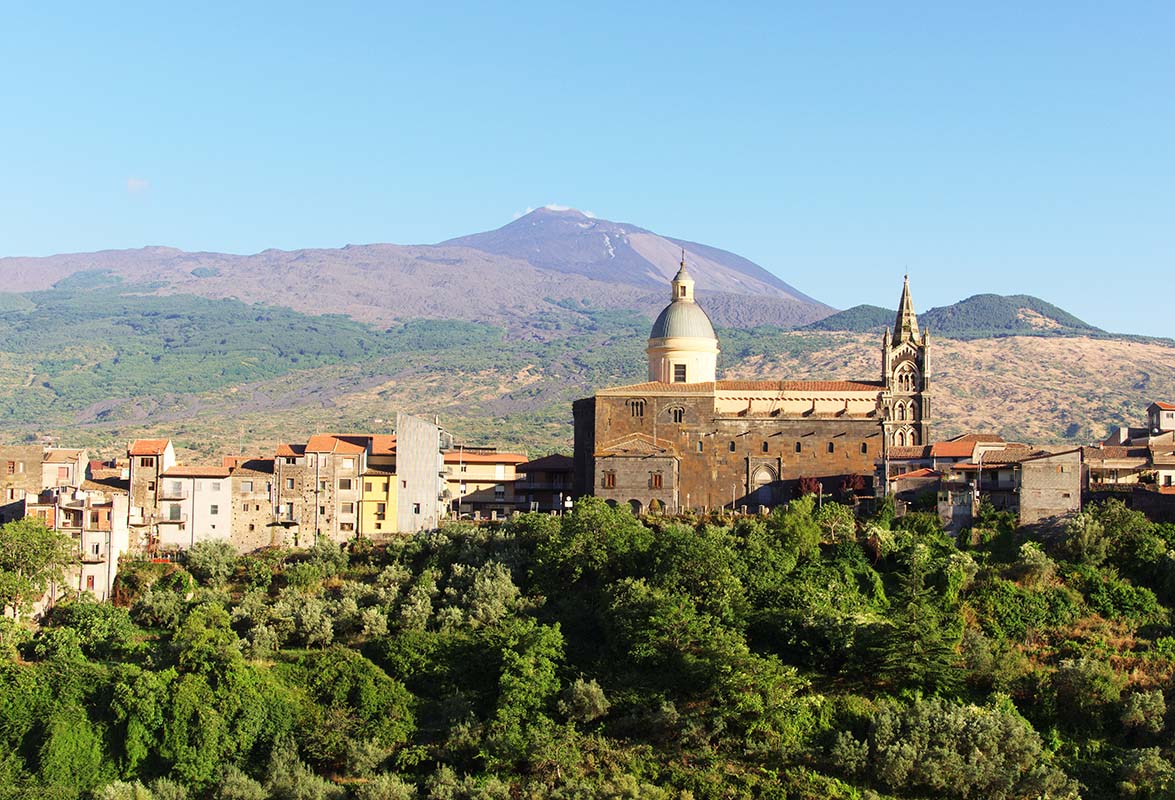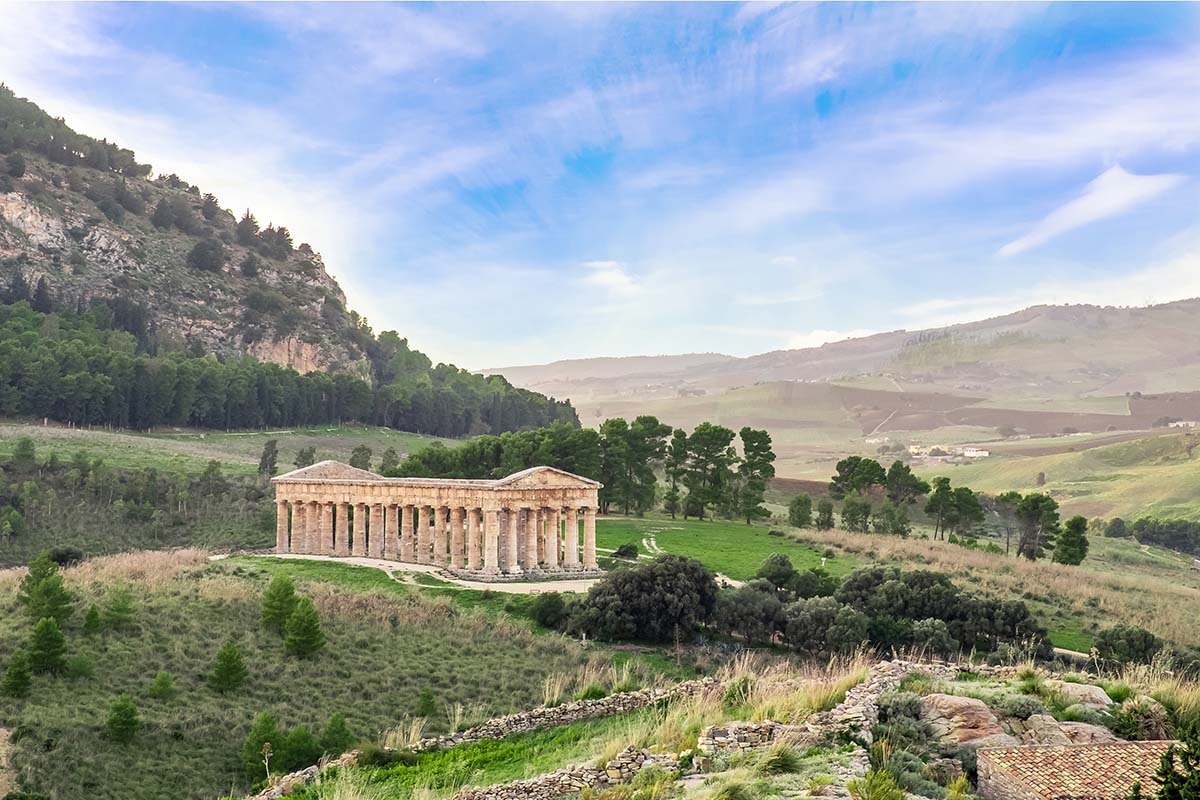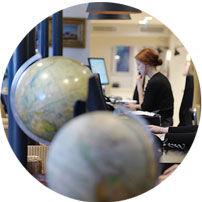 Road trips are just so much better when the sun is shining and each pit stop offers fantastic food and cultural curiosities. Thankfully, a fly drive trip to Sicily offers just that alluring combination. On this ten day tour see the best of this beautiful island - the largest in the Mediterranean - from beautiful beaches to dramatic historical sites and picture-postcard perfect towns, Sicily has everything you need for a great spring, summer or autumn adventure.
Route
Everything is 100% tailored to you
Stepping off the plane in Catania - after a direct flight from the UK which takes roughly three hours - you'll be greeted with a rush of warm Sicilian air and have a hire car waiting for you. Drive an hour north to Taormina, enjoying the spectacular costal views on one side and Mount Etna on your other. When you arrive, find your hotel, park up and settle in. By this point we reckon you'll be hungry so head out for dinner in town. We will provide you with a copy of our detailed and definitive Dossier on what to do and where to eat and drink, and we particularly recommend Al Duomo for its classic trattoria ambience and terrace with view over Piazza Duomo - you'll feel suitably settled into your new Italian surroundings as soon as you sit down here. You will stay the next five nights in Villa Belvedere in the quieter part of Taormina but still giving easy access to the old town.
Spend today getting to grips with the fascinating history and culture of Taormina. Start with a guided tour of some of the local and rarely seen boutiques and bottegas (studios) in town. It's here that you'll find the skilled craftsmanship that has made Sicily such a well-known name among well-heeled globetrotters. From quirky coffa bags to colourful Caltagirone ceramics, by the end of the morning you may find you've already bought enough to fill any space left in your suitcases. As the day stretches on, wander along the pretty shaded alleyways, perhaps stopping for a gelato, and simply enjoy the buzz. For dinner we suggest Wunderbar, in the lovely Piazza IX Aprile, where the terrace offers fantastic views of Mount Etna. This is the perfect spot to sip a crisp local white wine (try anything from producers Benanti or Tasca d'Almerita) or cooling cocktail - this also happens to be where Richard Burton and Elizabeth Taylor began their tumultuous love affair!
DAY 3
Taormina & Mount Etna
As the largest volcano in Europe, a visit to Mount Etna when in Sicily is a must. Plus, since it towers over Taormina you'll find it hard to resist getting out and adventuring. Your guide will collect you from your hotel this morning and take you to the base of the volcano, where the tour really begins. Starting with the Alcantra Canyon and its cascading waterfalls you'll make your way up Etna's lower slopes to visit various villages where you'll enjoy dramatic views and the chance to experience traditional Sicilian society. Eventually, as you climb higher (don't worry, it's at a gentle incline) your guide will lead you through a series of craters and lava caverns. This is a truly fascinating experience that may well have you recalling vague memories of geography lessons from your school years. Rather less academic, you can then enjoy a picnic lunch complete with prosecco - just the biglietto when you remember that you're currently sat on a volcano. When you make your way back down and back to your hotel, dinner may not seem half as impressive, but the food will still be delicious and a sundowner overlooking the ocean isn't all that bad.
After all yesterday's activity we thought you might want to take it easy today. Enjoy the Sicilian sunshine from the comfort of a sun lounger, either by your hotel's pool or on the sandy shores of Lido La Pigna. With a plethora of picturesque restaurants and cafes along the beachfront you'll be able to escape the sun for an hour or two over a leisurely lunch, before heading back to the beach for the last of the afternoon rays. Later in the evening, you might like to go and see a traditional performance at the nearby Greek amphitheatre. Wonderfully preserved, the Ancient Theatre of Taormina is both a fascinating historical sight and an incredible architectural feat. Plus, you'll get a great view of Mount Etna from here.
Enjoy a leisurely al fresco breakfast at your hotel this morning before heading out into Taormina on a tour. One of Sicily's biggest claims to fame is that all three of The Godfather films were shot here, and today you'll be given a guided tour of the locations. As your guide talks you through Marlon Brando and Al Pacino's most dramatic scenes, you will trace their steps along the old streets of nearby Savoca. This tour is fantastic for movie buffs but for those who aren't quite so clued up, the chance to get to grips with Italian life outside of the city is also great. After the tour ends it's back to your hotel for a few hours in the afternoon sun and then a final Taormina dinner. To mark the occasion, how about the lovely Osteria Nero D'Avola? A fantastic restaurant just off the main town where you can expect top notch service and traditional Sicilian dishes - the ragu is seriously good.
DAY 6
Taormina to Agrigento
Say goodbye to Taormina this morning as you pile the bags into the car and hit the road. The journey to Verdura Resort is around three and a half hours so you'll want to stop along the way. There is a lovely little town almost right in the centre of the island called Enna, where you'll find a range of restaurants with great little terraces to sit and savour a long lunch. When you arrive at Verdura, check in and drop you bags before going for a wander around the grounds - all 50 acres of them. After that, freshen up for dinner at one of the three evening restaurants - opt for Zagara if you fancy Mediterranean, Amare if it's seafood you're after, or Liola for a traditional Sicilian affair.
Now that you've got your bearings in your home for the next few days, make the most of all that it has to offer with a day in and around the resort grounds. With three Kyle Phillips golf courses on site - two eighteen hole and one nine - this is a golfer's paradise; so spend a leisurely morning out on the fairway and admiring the ocean views. If one of you isn't a golf fan, the Rocco Forte Spa should prove a worthy alternative. Relax in the four outdoor thalassotherapy pools, steam room and sauna, and then treat yourself to a little pampering with a luxurious massage and rejuvenating facial. Afterwards, a few hours by the pool and then back to your room to freshen up ready for a sundowner cocktail or two at Granita bar. Dinner is at one of the restaurants you didn't choose last night.
Get out and explore some of the southern coast today with a trip to Agrigento and the Valley of the Temples, an hour south of Verdura. The views on the drive there will be fantastic, so as you hug the coast keep your eyes peeled and the music loud. For an ancient city the ruins at The Valley of the Temples are remarkably well preserved and as such are a national monument of Italy, and a UNESCO World Heritage Site. Looking up at the Temple of Concordia and her huge stone pillars, it's easy to see why. We will arrange for a guide to meet you here and take you around the site, bringing the ruins to life with dramatic and informative tales of days gone by. After you've spent a few hours at The Valley of the Temples, head into Agrigento for lunch and a wander (and maybe another gelato) before making your way back to Verdura for dinner.
It's your penultimate day in Sicily today and you've had a busy week so far, so enjoy a day of rest and relaxation. With over a mile of private Mediterranean coastline here there is plenty of beach to choose from, so flop on a sun lounger and let the sun warm your face and the ocean cool your toes. When the heat of the day gets a little much, take a dip in the infinity pool or head into the shade for a cocktail at the pool bar. This is the laidback, sunny Italian lifestyle we all dream of, make the most of it before you have to go back to work next week.
Sadly the time has come to head home, though you've still got almost a full day to enjoy first. So have a leisurely breakfast at Verdura and enjoy the sunshine for as long as possible before getting into the car. The drive from Verdura to Catania airport is a minimum of four hours, and this being Sicily it could take much longer, so make sure to leave plenty of time for delays and stops along the way. Stopping back in Agrigento is a good idea as you'll have good bearings of the place after your visit earlier in the week, and it breaks the journey up allowing you to have a late lunch before making the final three and a half hour drive to the airport. Drop the car off, check in for your flight and there might just be time for one last glass of Sicilian wine in the departure lounge!
A Rough Idea of Price
Dependent on season, accommodation and activities
The estimated cost for this trip starts from £3,155 to £4,540 per person. The final cost of the trip depends on the way we tailor it especially for you. The final cost varies according to several factors, which include the level of service, length of trip and advance booking time. The exact price will be provided on your personalised quote. The average starting price for this trip is £3,630 per person.
A few of the benefits of travelling with us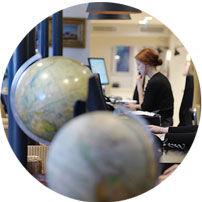 Get in touch
Our experts have the inside track on the destinations they sell and will tailor-make a holiday to your unique requirements.
Contact one of our Italy specialists