After an early breakfast this morning, you will hop in the car and skirt back along the coast to Aix-en-Provence.
Having parked the car, you will head to Saint Saviour's Cathedral to meet your expert historian guide for a three-hour private walking tour of the city. Aix-en-Provence is a city with a long and colourful history and your expert guide will bring that history vividly to life, beginning with the Roman foundations of the city before moving on to its medieval and Victorian incarnations. As you cross the city, you will come across various fountains, where your guide will explain the important role that water and thermal springs played in the growth of the city, from the Romans to the present day.
After your tour, your guide will recommend somewhere delicious for lunch before you drive back to Mougins in time to get ready for a spectacular Michelin starred dinner.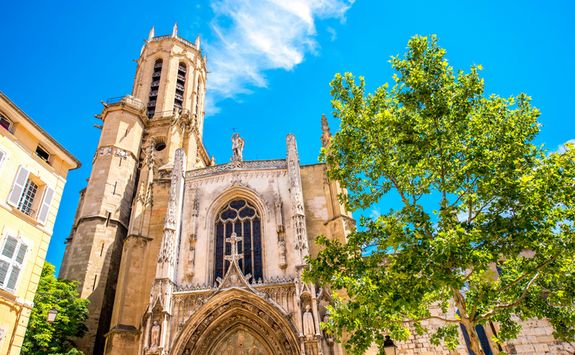 Additional Activities
Cézanne's Aix-en-Provence tour