Itinerary Highlights
This summer, take to the road as a couple or as a whole family, in the land of endless sunshine, fields of lavender and delicious food and wine


Our selection of accommodation, from guesthouses to hotels, all exude the same intimate, stylish and immaculate charm


Experience local markets and a cooking class, explore cliff-top villages in the Luberon and soak up the culture in Arles... it's all in the itinerary


Hire car, smartphone app and our local Concierge service: all reasons to travel with us


Contact one of our France specialists + 44 (0) 20 3958 6120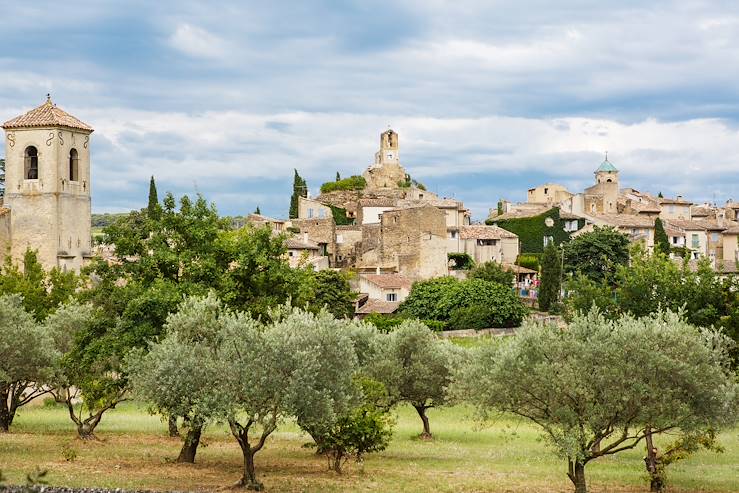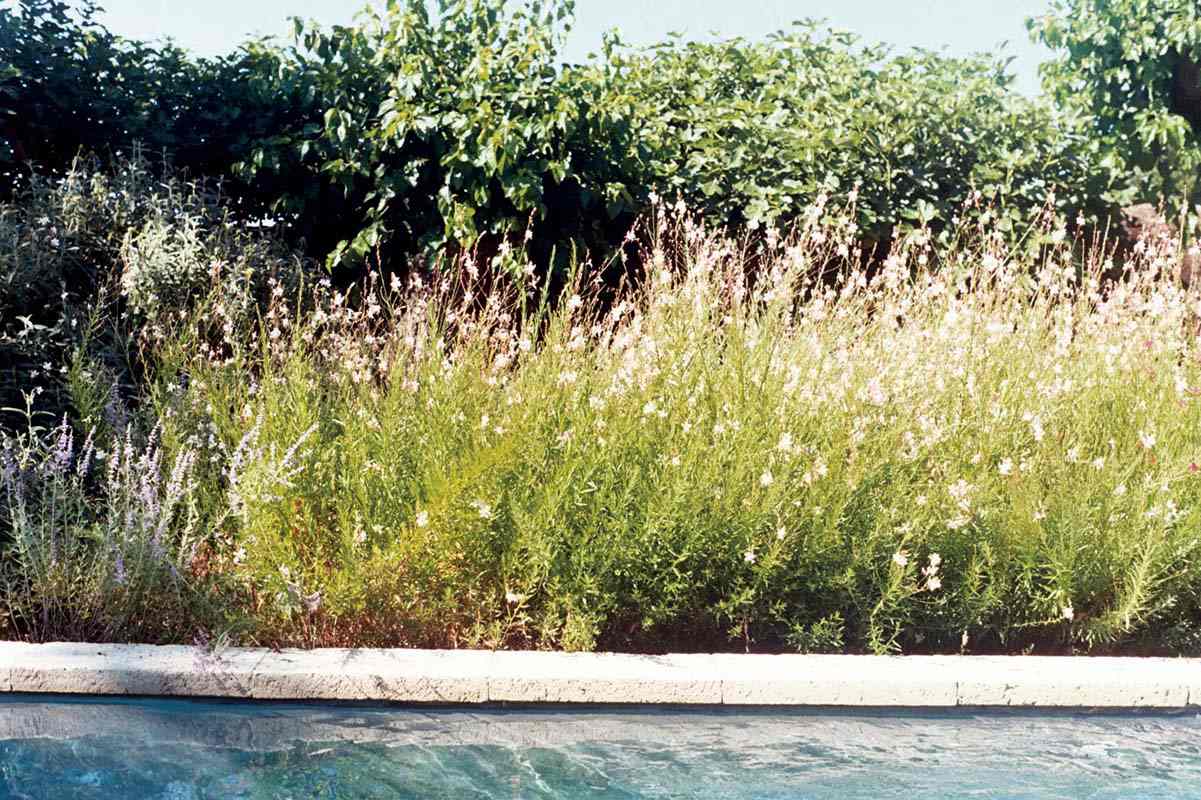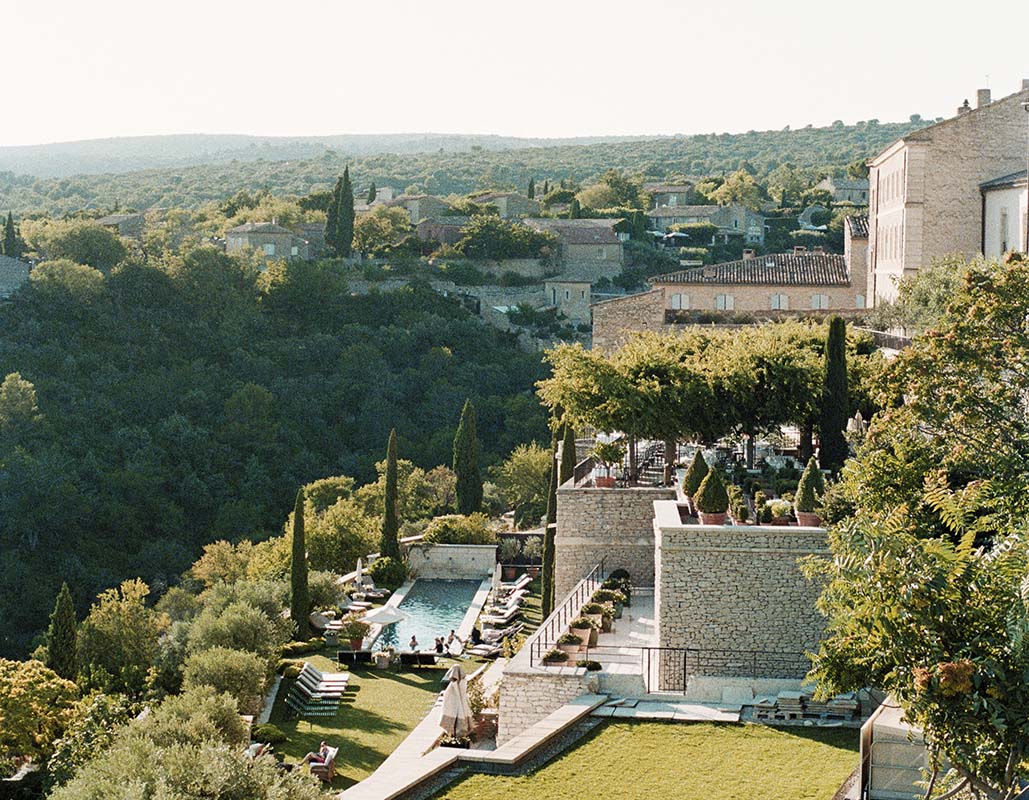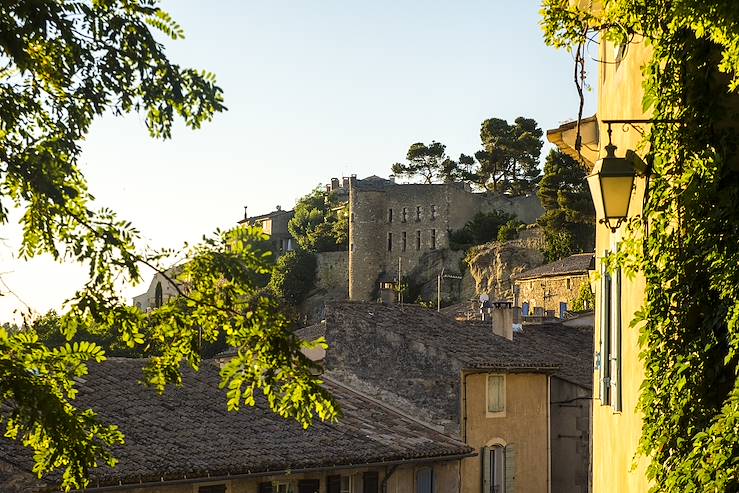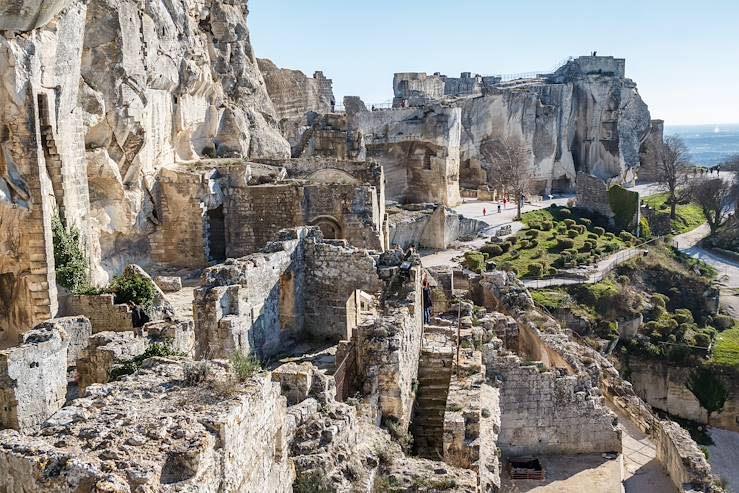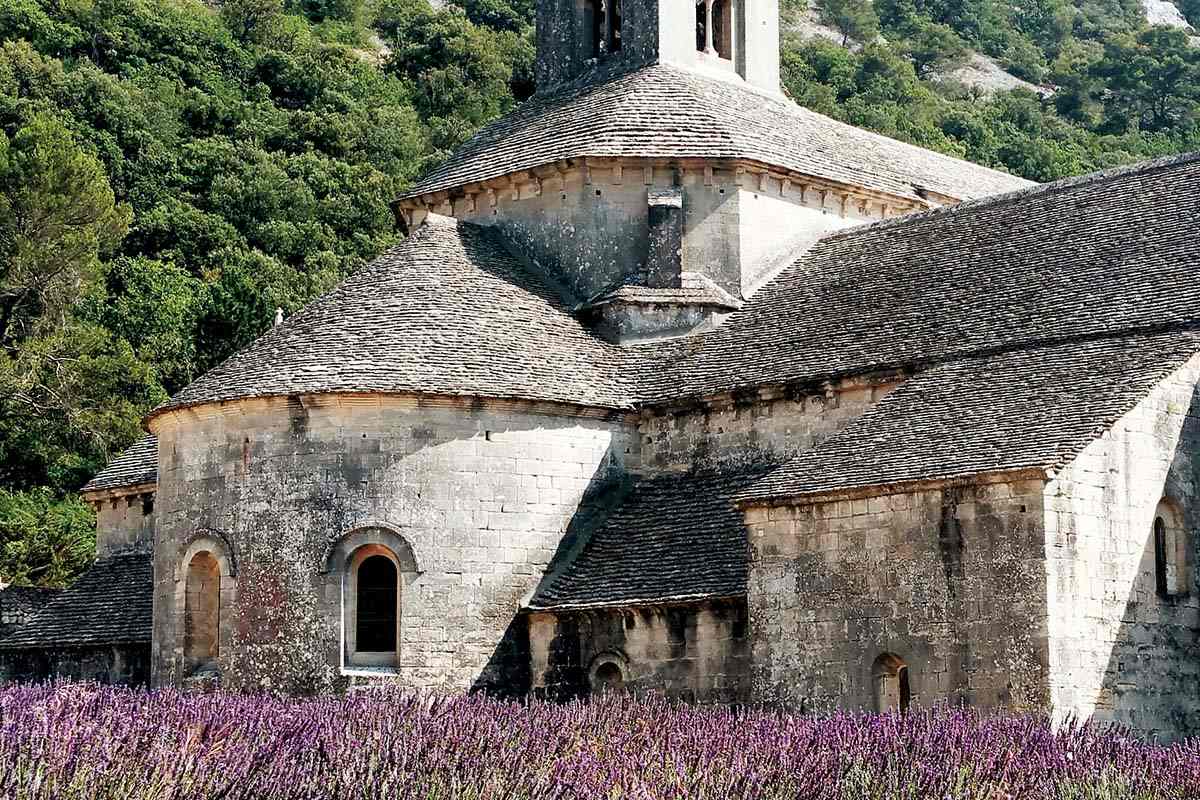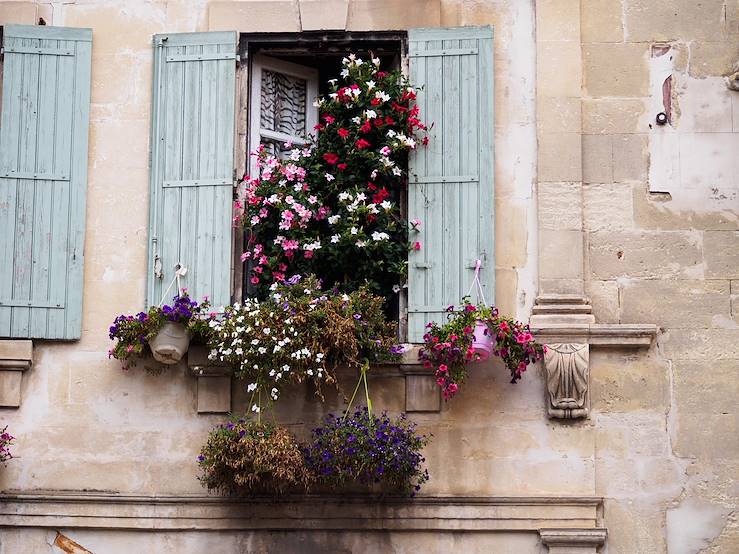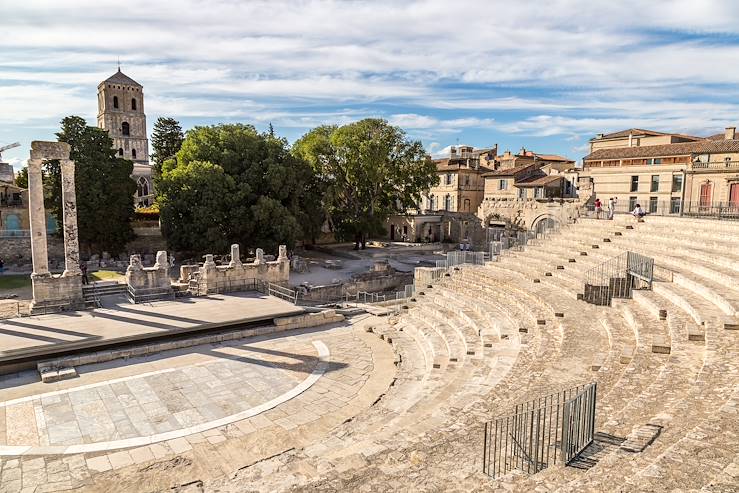 THE ICONIC SOUTH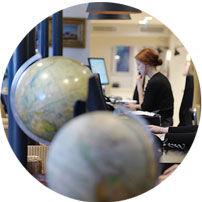 The warm Mistral blows through the umbrella pine trees, cicadas tunefully sing, discussions are passionately held around tables in the shade of terraces and endless petanque parties bring together different generations... it could only be Provence. The relaxed lifestyle has always been an inspiration here, from the masterpieces of van Gogh and Cezanne, to the literary works of art of Giono and Pagnol. With Greek and Roman influences, the region was built as a meeting point between Mediterranean peoples. The land reveals contrasting landscapes, a beautiful fusion of lively cities, which draw big crowds, and a wild hinterland that's still untouched. Just like the region, Provencal cuisine is full of sunshine and colour.
Enjoy olives – in all their wonderful forms – and herbs, 'bouillabaisse' (fish stew) and 'navettes' (sweet biscuits), along with perfectly-chilled rose wine. The locals' warm smiles will accompany you throughout this trip.




YOUR TRIP
This trip takes you through the Vaucluse, Bouches-du-Rhone and Gard regions. We have arranged a hire car so you can explore freely and at your own pace. Soaking up the Provencal atmosphere involves a selection of charmingly authentic accommodation: a 17th century guesthouse in Avignon; traditional Provencal stone farmhouses in Menerbesand Eygalieres; a central hotel with a modern ambience in Arles and, to complete the trip, a secret location surrounded by wild gardens next to Uzes. We have already planned some must-sees for your itinerary, although you will always have the final say and can tailor the trip to suit your interests. Visit the beautiful villages of the Luberon, meet local artisans in Avignon, enjoy delicious culinary traditions with a cooking class in Saint-Remy-de-Provence and spend a couple of fascinating hours with a local from Arles, who will share the secrets of their city with you. And if you need anything or have any special requests, just contact our local Concierge, who can be reached at any time, for support and advice.
Route
Everything is 100% tailored to you
DAY 1
TRANSPORT TO AVIGNON
Pick up the hire car. Overnight stay close to the majestic Palais des Papes, in the centre of Avignon. You'll feel at home right away in this magnificent hotel, with its sprawling garden and intimate guest rooms.

Included in the itinerary - Culinary walking tour of the city with a private guide. Meet local artisans and see their crafts. This walk takes you to local shop, from the oldest bakery to the best chocolate maker in the city, and to enjoy tasting the iconic Chateauneuf du Pape at the final stop.
DAY 2
AVIGNON - L'ISLE-SUR-LA-SORGUE - MENERBES
On the way - Visit the romantic town of L'Isle-sur-la-Sorgue. En route, discover this pretty riverside village. Famous for its antiques market, the place brings together dealers and scouts in search of rare treasures. Peaceful canals punctuated by waterwheels and steep, winding streets give the village a unique atmosphere.

In Menerbes, spend two nights in an 18th-century property surrounded by beautiful vineyards. The old farmhouse has been restored to its true Provencal glory. The driveway, lined with cypresses, olive trees and lavender and awash with an enchanting scents, is an experience in itself.
Included in the itinerary - Explore the picturesque hill-top villages in the Luberon with a private guide. Peter Mayle's best-selling book from 1989, 'A Year in Provence', introduced the world to the delights of the region. The author recounts his experience of buying a farm and his attempt to settle in rural France. The Luberon region is composed of three mountain ranges and home to pretty stone houses, tangled vineyards and bustling markets. Explore the most beautiful villages – Gordes, Lauris, Lourmarin, Roussillon to name a few – along with their small craft shops and art galleries.
DAY 4
MENERBES - EYGALIERES
Drive to Eygalieres for an overnight stay in an estate located at the foot of the Alpilles mountain range. This contemporary Provencal farmhouse, built according to traditional techniques, is hidden in the middle of nearly three acres of almond trees, truffle oaks and olive trees. The atmosphere is relaxed and homely and the owners are committed to sharing their love of Provence.

Included in the itinerary - Visit to local markets, cooking class and delicious Provencal lunch. In Saint-Remy-de-Provence, find out about all the culinary traditions of the region from your guide. The day begins with a visit to local markets, meeting with producers and tasting local produce. Then, enjoy a cooking class and finally, taste the end results. On the menu: asparagus with truffle, tempura courgette flowers, ratatouille, stuffed vegetables, pine nut tart, poached fruit salad with mint.

Option - Private tour of Chateau La Coste.
DAY 5
EYGALIERES - LES-BAUX-DE-PROVENCE - ARLES
On the way - Visit the picturesque village of Les Baux-de-Provence. This medieval village, named as one of the most beautiful in France, has been restored to its former glory with great care. Perched atop a rocky plateau overlooking the rolling countryside, it's like an open-air museum and has an incredible 22 listed sites, including the castle, a symbol of its medieval history. The village is car-free and can only be explored on foot, the perfect invitation to take your time.

Overnight stay in Arles, in a hotel just minutes from the Roman amphitheatre. The interior design is designed by starchitect India Mahdavi, combining understated elegance and warm colours with old stone and contemporary decor. On the rooftop terrace, enjoy a relaxing drink with stunning views of the bell tower of the Church of St. Trophime.

Included in the itinerary - Arles with a local. Enjoy a walking tour of the town with a local guide. Nothing is planned in advance; the route is designed around you and your interests. Get to know a different side to the city.
Drive to Uzes for a two-night stay in a charming property dating back to the 16th century. The building was uninhabited when the current owners fell in love with it in 2005. They decided to transform it into an intimate hotel, featuring only nine rooms, with clean lines and soft colours. The contemporary swimming pool in the middle of the garden ensures this place really is the ultimate haven for your wellbeing.

Option - Road trip between the river at Uzes to Pont du Gard aqueduct in a classic French car with a private guide.
DAY 8
UZES - AVIGNON - RETURN
Drive to Avignon, return your hire car and catch your flight home.


A la carte
PRIVATE TOUR OF CHATEAU LA COSTE
Nestled in the heart of Provence, between the sun and the Mistral wind, the castle has over 300 acres of vineyards that stand alongside many creations of contemporary art - works by Tadao Ando, Louise Bourgeois, Tracey Emin, Richard Serra and Tom Shannon. Visit the winery, whose contemporary architecture was designed by French architect Jean Nouvel. The estate also organises numerous events throughout the year, including workshops, exhibitions and concerts. It's a place where local life, art and architecture meet in perfect harmony.

Optional




ROAD TRIP BETWEEN THE RIVER AT UZES AND THE PONT DU GARD AQUEDUCT IN A CLASSIC FRENCH CAR, WITH A PRIVATE GUIDE
Drive along the same roads that military, merchants and pilgrims used throughout antiquity and the Middle Ages. The Pont du Gard aqueduct, the most visited ancient monument in France and a UNESCO World Heritage Site, was built by the Romans in the first century AD and still remains a masterpiece today. It's 157ft high and has three levels of arches, one on top of the other – it measures nearly 900ft long in the upper part – a truly impressive technical feat. The redevelopment of the site has made it possible to preserve this heritage as well as possible.

Option - Half day, with a driver-guide
A Rough Idea of Price
Dependent on season, accommodation and activities
The estimated cost for this trip starts from £1,605 to £2,145 per person. The final cost of the trip depends on the way we tailor it especially for you. The final cost will vary according to several factors, including the level of service, length of trip and advance booking time. The exact price will be provided on your personalised quote. The average cost for this trip is £1,785 per person.
Return transport to Avignon
Car hire for seven days
Overnight stay in Avignon in a double room with breakfast
Two-night stay in Menerbes in a double room with breakfast
Overnight stay in Eygalieres in a double room with breakfast
Overnight stay in Arles in a double room with breakfast
Two-night stay in Uzes in a double room with breakfast
Culinary walking tour in Avignon with a private guide
Tour of the picturesque hill-top villages in the Luberon with a private guide
Visit to local markets, cooking class and lunch
Private tour of Arles with a local guide
Our local Concierge service
A few of the benefits of travelling with us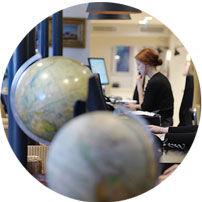 Get in touch
Our experts have the inside track on the destinations they sell and will tailor-make a holiday to your unique requirements.
Contact one of our France specialists