Location:
Ngapali Beach, Myanmar (Burma)
The Amata Resort is sitting pretty next to the white sands and lapping ocean of Ngapali Beach, Burma's blissful beach resort.
There are 70 teak, bamboo, cane and rattan cabanas, bungalows and suites designed by a top New York architects and set in five acres of tropical vegetation and beautifully manicured gardens kept cool by a near constant sea breeze.
The Dwaryawaddy Restaurant specialises in the best Mediterranean and Asian dishes including superbly fresh grilled seafood, while the Kissapanadi Lounge and Bar serves a wide range of drinks from international wines and cocktails to many of Myanmar's excellent beers.
The Amata spa has several treatment rooms where the expert spa team offer a range of therapies including massages, aromatherapy treatments and other wellbeing classics. There is a secluded meditation deck as well.
As far as recreational entertainment goes at Amata, there is a nine hole golf course, fully equipped gym and a tennis court, as well as snorkelling trips and tours to nearby villages. If a more relaxing pursuit is on the cards then we recommend just chilling by the infinity swimming pool, or on the white sandy beach.
Why We Love It

Anyone with a penchant for seafood and Asian flavours should try the crab curry at Dwaryawaddy Restaurant. Outstanding!
Frances, Original Traveller
Itineraries that feature Amata Resort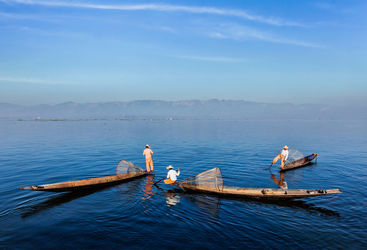 Best for: Couples and Solo Travellers
The Classic Myanmar Trip
Compared to some of its neighbours Myanmar is one of Southeast Asia's least discovered destinations, which is a huge oversight. What it does...
18 Days
From £3,930pp