They say three is the magic number but really we all know it's 57,268,900. It is, after all, the landed area of Earth in square miles - positively spacious, we think you'll agree. It would seem that there's a whole world of, well, world out there to explore. Which can be hard to believe when you find yourself on holiday and having to slalom your way past hordes of selfie-taking fellow tourists or being ushered at breakneck speed through a museum along with approximately 7,648 others. So where in the world can you go to avoid the selfie-stick brigade, we hear you ask? Well, lucky for you our team of experts have got just the ticket for an off-the-beaten-track adventure in 2020 (just make sure you don't tell anyone else)…
Come On Kumaon, Hidden Himalayas
If slow travel is part of your plans for 2020 then let us point you in the direction of rural Kumaon in the Indian Himalayas. A walking adventure through this remote region will encompass exploring secret temple complexes, small mountain villages and epic oak and rhododendron forests, with views of the Ramganga Valley, Heeramani Glacier and the imposing Nanda Kot peak. It doesn't get more off-the-beaten-track than this...
Discover the Secrets of South America in Guyana
Original Travellers Ollie and Matt have just returned from a recce of Guyana in north-east South America. Fair warning: those looking for luxury should move swiftly on, but what this hidden gem lacks in luxury it more than makes up for in vast untouched rainforest, wacky wildlife (like the 6ft-long giant river otters) and astounding natural wonders, such as the Kaieteur Falls, which are four times taller than Niagara Falls.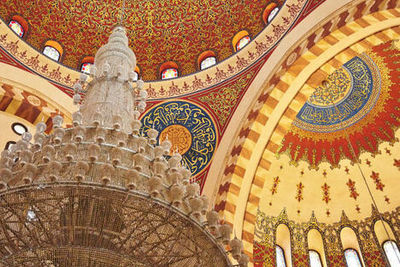 Middle Eastern Marvels in Lebanon
For the ultimate off-the-beaten-track Big Short Break look no further than Lebanon, which is home to an irresistible combination of vibrant city scenes, magical mountains (with some seriously swish ski resorts) and more ancient sites than you can waft a piece of (rather delicious) baklava at.
Roam-ania - the Land that Time Forgot
There's off the beaten track and then there's Romania, which is about 200 years behind the track even being built. There's a veritable smorgasbord of medieval cultural history and architecture to be explored, spread across rolling green pastures, mountains and forests where bears, lynx, wolves and vampires (gotcha) still roam.
Wilderness & Wildlife in Sao Tome and Principe
The tiny volcanic islands of Sao Tome and Principe, off the coast of Gabon, boast a wonderful mish-mash of African, Portuguese and South American cultural influences, all of which are evident in the food, music and language. Its verdant jungle is perfect for trekking and adventure, with hundreds of plant species on show and first-rate bird watching of 26 endemic species.