Itinerary Highlights
Escape the hustle and bustle of Brooklyn and visit the maples in the Catskill Mountains, less than 125 miles away
Nature and the arts go hand in hand in the United States and Hudson, Phoenicia and Woodstock are prime examples of this beautiful combination
Included in the itinerary - New York Metro Pass, plus a private tour of Brooklyn
Our client app, car hire and all the usual additional services
Contact one of our USA specialists + 44 (0) 20 3958 6120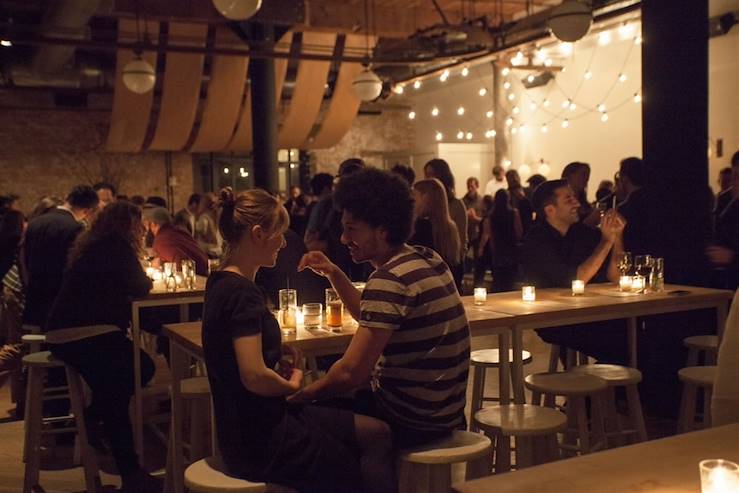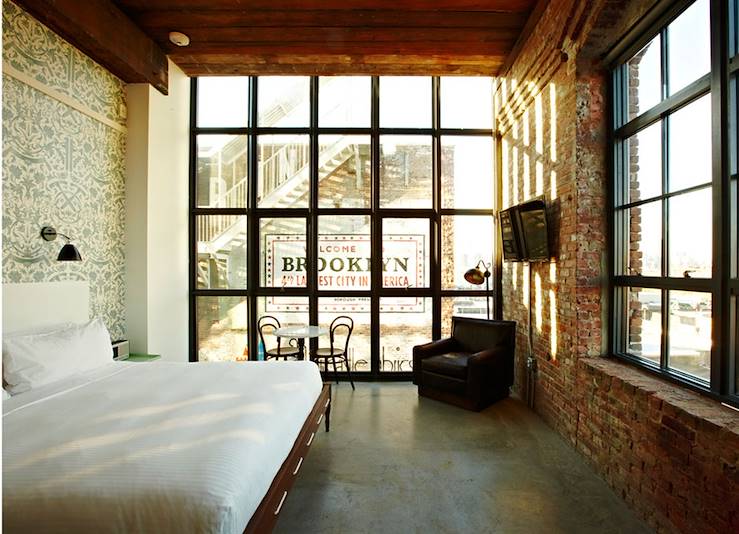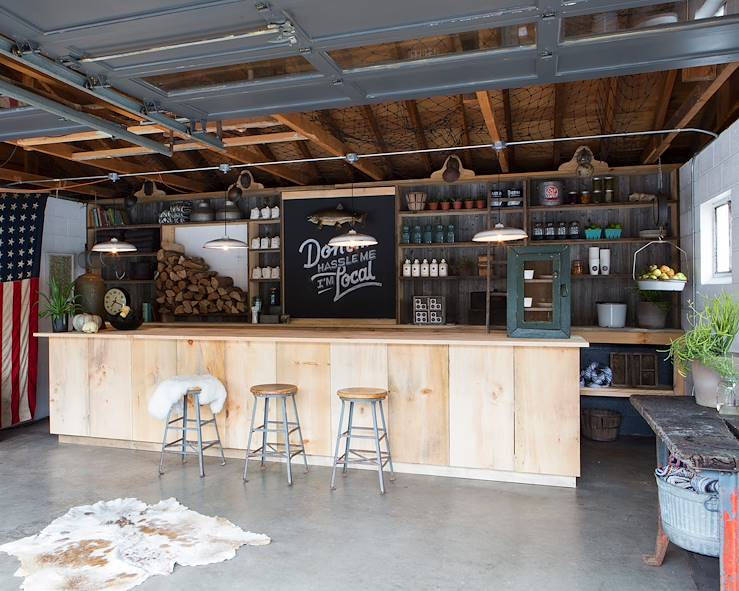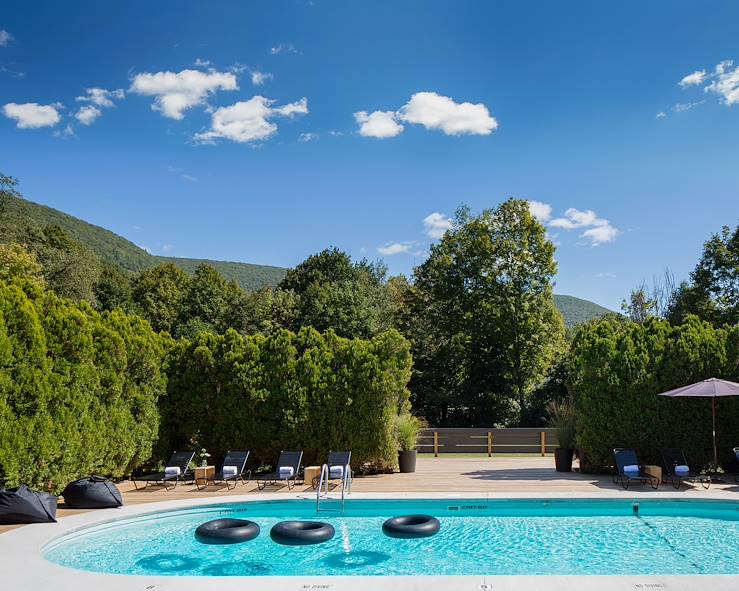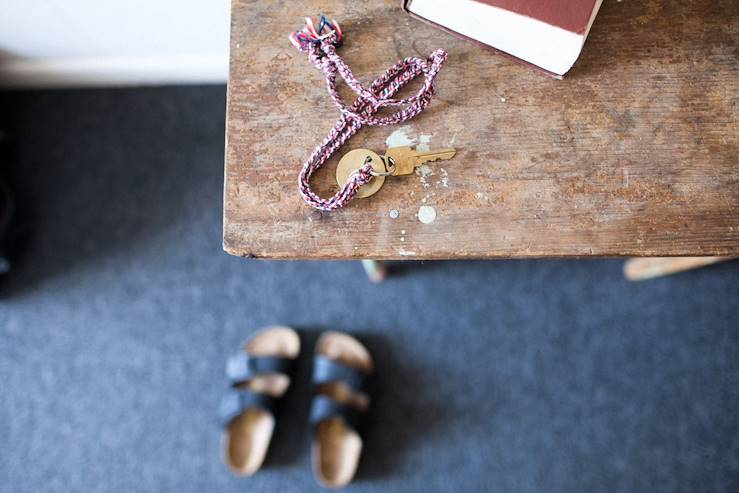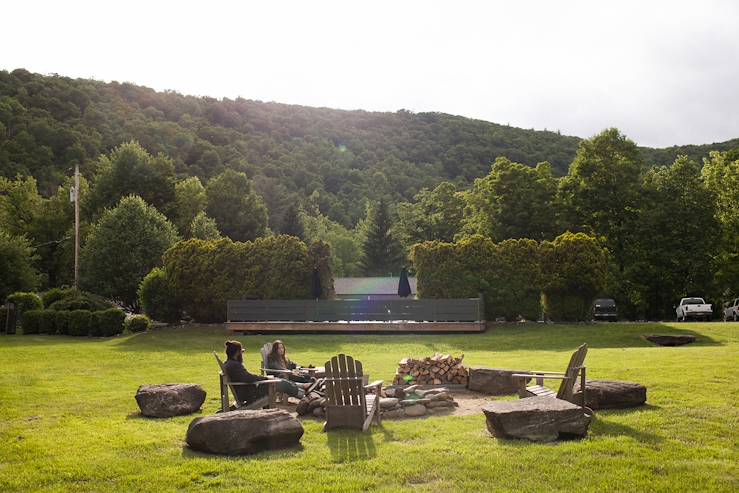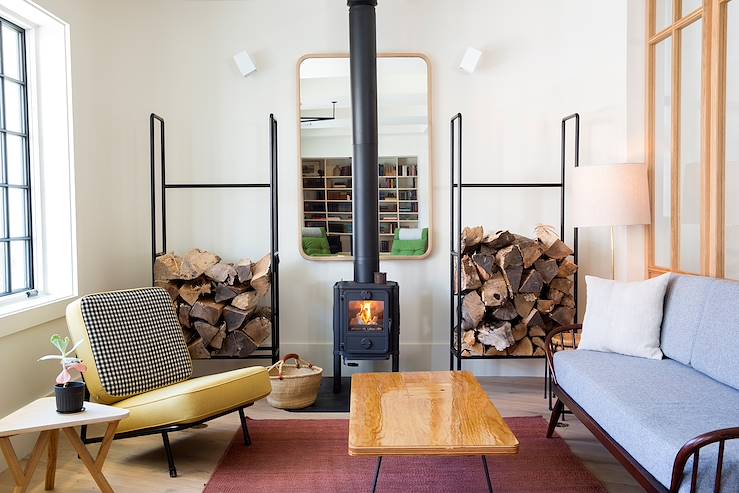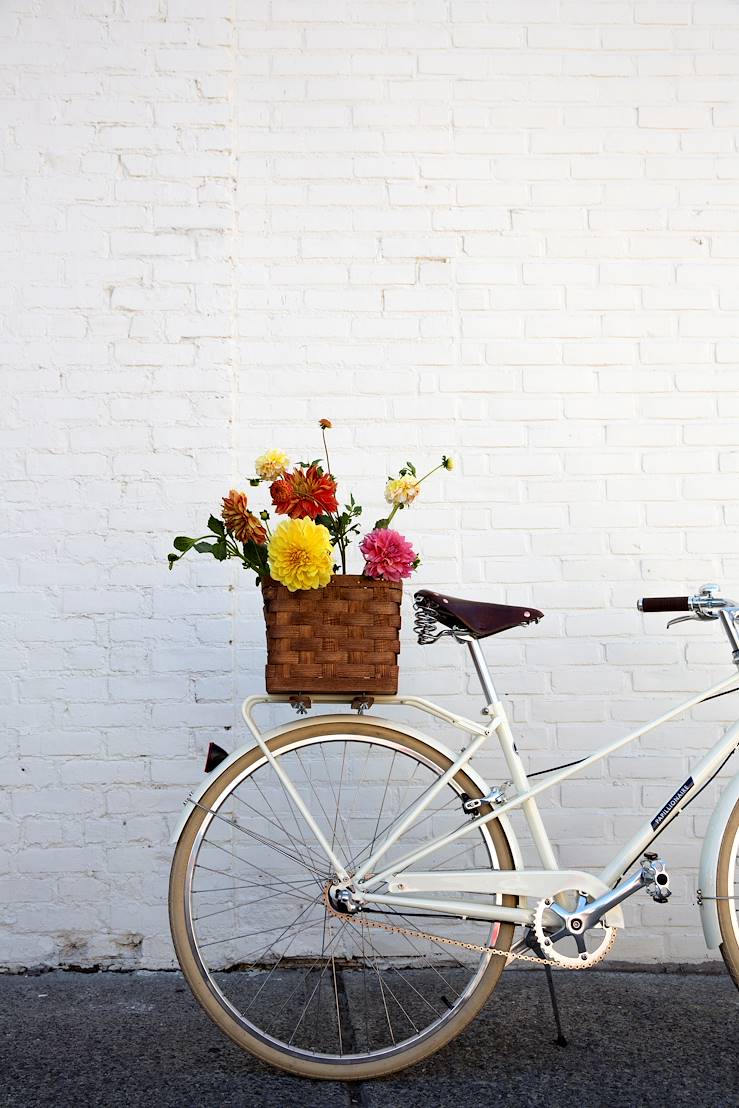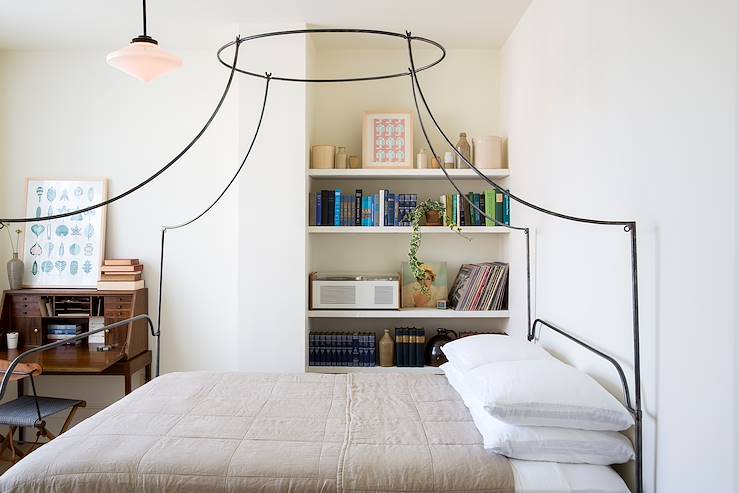 Travel upstate and explore the Hudson River,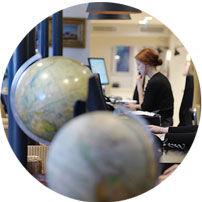 leaving behind chaotic New York. It's not that bad, but sometimes even New-Yorkers need a break! They get out into the countryside all along the banks of the Hudson River and in the bordering hills to the west. To the east, there's a river, then the Atlantic, and to the west, there's another expanse - the continent of North America. The Catskills are the first waves of this mammoth 'ocean'. The trip starts on Long Island in
Brooklyn
. A cool, urban borough, surrounded by the Atlantic Ocean and one of the most trendy and creative areas in the city, where 'Jane's Carousel' is a beautiful symbol of New York's past. Next, head north to
Hudson City
, where nature comes into view surprisingly quickly.
Discover beautiful, semi-wild landscapes that have inspired landscape painters from the Hudson River School, great contemporary sculptors from the Storm King Art Centre, writers and many more. In Phoenicia and the surrounding area, the outdoor activities symbolise the important role nature has played in art and literature.


Your trip
Why Brooklyn? Because this borough is where it all happens. And whether it's Manhattan Bridge or a water taxi, getting from one side of the East River to the other is easy, especially with a Metro Pass. A car is a must for the Hudson Valley. The automobile is as American as apple pie, and for the most part the roads are good and drivers generally follow the rules. In the United States, freedom goes hand in hand with driving. Your accommodation in New York is very... New York. The accommodation in Hudson and Phoenicia is characterful. A tour of Williamsburg and Bushwick with one of our local guides is great for adjusting to the Brooklyn way of life. The main role of our Concierges is to help you become immersed in the local lifestyle, always based on your specific interests. Their knowledge and experience really helps you get beneath the skin of this - and every - destination. Beyond New York, your own interests will create the rest of your itinerary. The only difficulty is choosing from all the things you'll find curious and exciting along the way.

Route
Everything is 100% tailored to you
Transfer and a three-night stay in Williamsburg, Brooklyn. The hotel is an old cooper's workshop, an industrial red brick building typical of the turn of the 20th century, with pine ceilings and tiled floors. It's quintessentially New York. A glass structure covers the building, bathing it in gorgeous natural light. The interior is minimalist in feel and design while incorporating vintage touches. The rooms are comfortable and have views overlooking Brooklyn. The Goupil restaurant has a bistro feel with black wooden chairs and intimate marble tables and serves delicious dishes including swordfish crostini and mulligatawny. The hotel epitomises the neighbourhood's gentrification, perfect for the ultimate Big Apple experience, with the added bonus of excellent service and a perfect location. Metro Pass discount.
Welcome to Brooklyn! Manhattan is to the west, on the other side of the East River. Because the city has been represented so many times in TV shows and movies, even first-timers know what's coming, so get ready to experience the very best of New York: the Chrysler Building, MoMA, Central Park, Broadway, the New York Public Library, Barney Greengrass... Plus pop into Red Hook, which was one of the most important ports in the United States in the mid-19th century and has been transformed from its Al Capone days to organic boutiques. It feels like a seaside resort with plenty of seafood restaurants.
DUMBO – Down Under the Manhattan Bridge Overpass – is a mix of high-tech companies and art galleries and a hub of urban energy. And then there's Manhattan Bridge, one of the ultimate New York icons. Coney Island is in the far south of Brooklyn. For half a century, it was popular for its beach and theme parks: Luna Park, Dreamland and Steeplechase Park… Millions of visitors flocked there, but its popularity sadly declined after the war. Today, the crowds are back and Wonder Wheel and the historic wooden roller coaster Cyclone are back up and running and Nathan's Famous Frankfurters are still selling their world-famous hot dogs. Coney Island is the perfect distillation of American pop culture. Between Coney Island and Manhattan Beach, vodka and pelmeni are telltale signs of the Jewish and Russian communities that gave Brighton Beach its nickname - 'Little Odessa'.

Included in the itinerary - Williamsburg and Bushwick. Enjoy a walk with one of our local guides through Williamsburg, a bohemian neighbourhood that has an eclectic mix of people: indie rock musicians and up-and-coming artists rub shoulders with Hasidic Jews, descendants of Italian and Spanish immigrants, African Americans and more. Graffiti and street artists are everywhere and so too are their vivid and colourful masterpieces. Visit the flea market, where you can indulge in an impulse buy. The stalls are full of things that you never knew you needed. Brownstone houses and public buildings tell the stories of the working and middle classes in Bushwick.
Collect your hire car and head to Hudson (two hours). Spend two nights in an old cinema transformed into a charming hotel with a stylish design, featuring white walls and open spaces; the furniture might look eclectic, but it has been carefully chosen to create the perfect atmosphere. The rooms and their luxurious bed linen are wonderful. Cast iron stoves in the communal areas provide a rustic, warm feel. The house bar is intimate and run by helpful staff who are always on hand to mix a mean cocktail.
En route, stop at Mountainville at the Storm King Art Centre, which features an exceptional collection of outdoor contemporary sculptures over nearly 500 acres of prairies and forests. Alexander Calder (The Arch, 1975), Henry Moore (Reclining Connected Forms, 1969) and Richard Serra (Schunnemunk Fork, 1991) are prominent sculptors, but the works of Magdalena Abakanowicz (Sarcophagi, 1989), Alexander Liberman (Adam, 1970), Mia Westerlund Roosen (Muro Series X, 1979) and many others are also superb.

For a long time, Hudson had a well-deserved reputation of being down-at-heel, but that's long gone. The city is a conservation area owing to the diversity of its architectural heritage. It's like a time capsule of the types of buildings seen since America began. Nearby, there's an impressive example of New World architecture. This is the house that Hudson River School painter Frederic Edwin Church (1826-1900) built in Olana with architect Calvert Vaux (1872). It's a large mansion and features an amazing combination of Victorian, Persian and Arabic styles, with stunning views of the Hudson, Catskills and Taconic Mountains. In addition to the furniture, over 40 pieces of art by Church and other painters have been preserved in situ.
Head to Phoenicia (one hour). Spend two nights at the foot of Hunter Mountain. The hotel's look is inspired by nature and the panelling and floorboards play a key role in the design. All the rooms are fully functional and have a kitchenette and bathroom. There's a swimming pool and badminton court in the garden, and bikes are available for guests. There's a glorious laid-back vibe centred around outdoor life... with the many hammocks proof of this. Go green and explore this beautiful area on foot or by bike. Leave your nerves behind and enjoy the thrill of a zip wire. Canopy tours provide unexpected viewpoints and amusing situations galore. The chairlift is the perfect option for those wanting a more laid-back approach to exploring. And the main street is only a few minutes away from this green haven.
Not far from Phoenicia is Woodstock. The small town is named after the most famous rock festival ever, the Woodstock Music and Art Fair in 1969, which (one for fact fans) was actually held over 60 miles away in Bethel. Woodstock has always been an important centre for the Arts, and the Hudson River School, folk revival and Arts and Crafts movement have all played key roles in this. Bob Dylan's 'Basement Tapes' and The Band's 'Big Pink' albums were recorded here.
DAY 8
Phoenicia - New York - Return flight
Head to New York airport and return the hire car. Return flight.
A Rough Idea of Price
Dependent on season, accommodation and activities
The estimated cost for this trip is £3,500 to £4,400 per person. The final cost of the trip depends on the way we tailor it especially for you. The final cost varies according to several factors, which include the level of service, length of trip and advance booking time. The exact price will be provided on your personalised quote. The average price for this trip is £3700 per person.
International flights with a scheduled airline
Airline taxes and fuel surcharge
Airport/hotel private transfer on arrival
Three-night stay in Brooklyn in a double room (accommodation only)
Two-night stay in Hudson in a double room (accommodation only)
Two-night stay in Phoenicia in a double room (accommodation only)
Car hire for five days
Bushwick and Williamsburg, with a private guide
Our local Concierge service
A few of the benefits of travelling with us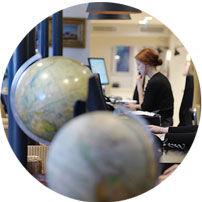 Get in touch
Our experts have the inside track on the destinations they sell and will tailor-make a holiday to your unique requirements.
Contact one of our USA specialists